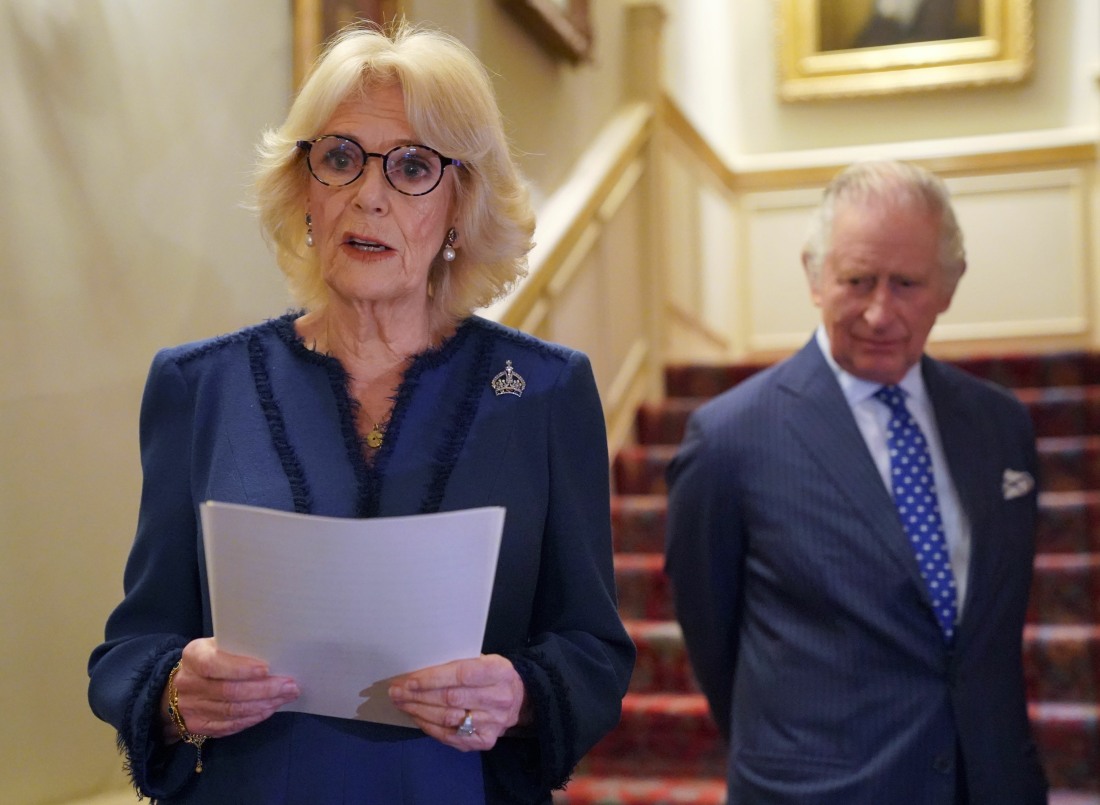 Here are some photos of Queen Camilla and King Charles at Clarence House yesterday, part of Camilla's first big day of events since she was diagnosed with Covid last week. The event at Clarence House was for the second anniversary of The Reading Room, an initiative she started during the pandemic to encourage reading and general literacy. Authors and people in Britain's literary society were invited, including Richard E. Grant (I knew he was a royalist). At the event, Camilla made a short speech where she waded into the latest dumbf–k culture war, whether Roald Dahl's books should be censored or altered because he kept calling fictional children "fat." This issue has become some kind of pressing concern in the UK and abroad I guess. Well, Camilla chimed in.
The Queen Consort has made an extraordinary and unprecedented defence of free speech and the right of writers to express themselves just days after she let it be known privately that she had serious concerns about the censorship of one of her favourite authors, Roald Dahl.

In a speech to mark the second anniversary of her literary initiative Reading Room at Clarence House, she urged writers "to remain true to your calling, unimpeded by those who may wish to curb the freedom of your expression or your imagination".

In what will be interpreted as her disapproval of the changes made to the text of Dahl's classic books to make his stories more palatable and less challenging to modern readers, the Queen said "let there be no squeaking like mice but only roaring like a pride of lions!"

Camilla said: "Thank you, on behalf of book lovers and book clubs everywhere, for sharing your talents with us and for everything you do to promote literacy and a love of literature. Please keep doing so and please remain true to your calling, unimpeded by those who may wish to curb the freedom of your expression or impose limits on your imagination."

After the speech, a source close to Camilla said she was "shocked and dismayed" that Dahl's words should have been altered and believes in the power and freedom of writers as one of the most important things that must be protected at all times.
I… don't disagree with her? Taken as a siloed issue, her stance is fine with me. But yes, of course people are whatabouting her. Why is she taking this principled stance on Dahl censorship when she would never lift a finger to help Harry and Meghan? What does her anti-censorship stance look like when it's tested at a personal level if and when the British papers begin to report on her scheming, homewrecking, lying and very real unpopularity? Is Camilla willingly entering into the culture wars with a decidedly less inclusive worldview? Does Camilla believe that Augustus Gloop should be called "fat"? Does she think children should be called fat in real life? We need answers to these questions, Cam.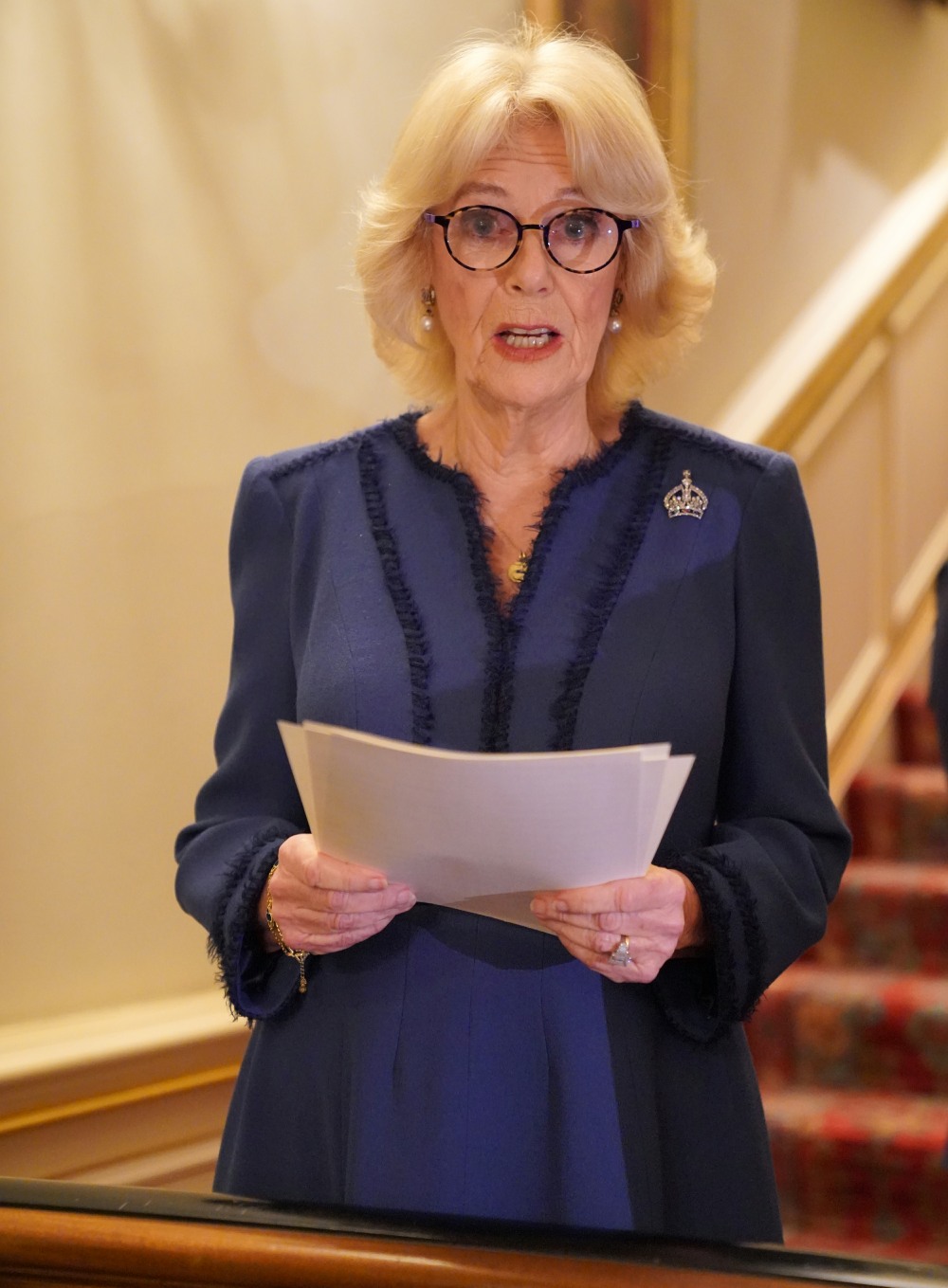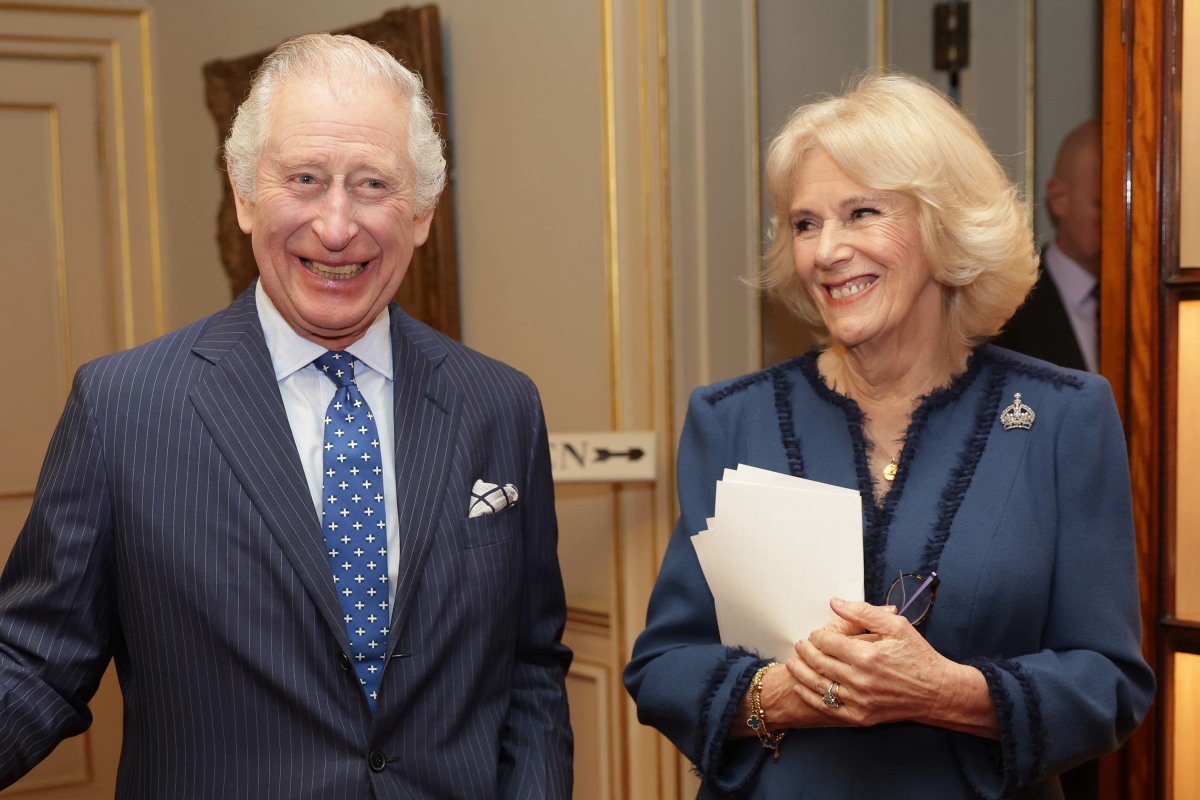 Photos courtesy of Cover Images.