View this post on Instagram

Despite not using it herself, Selena Gomez is somehow the most followed person on the app. Again. This was definitely a headline seven years ago and at the time I remember being slightly surprised because it was still Disney vibes back then. Selena stayed number one for awhile, but she was dethroned by Ariana Grande last year, and apparently by Kylie Jenner as well. Now Selena is back on top — she surpassed Kylie to reclaim her Instagram throne. Not bad for someone who doesn't even like the app!
Kylie Jenner's reign as Instagram's most followed woman has come to an end for now. Celebrity news fan account PopFaction noted this morning that Selena Gomez, formerly the platform's most followed woman, exceeded Jenner's follower count. While at 10 A.M. EST this morning, Jenner actually still had a slight edge, Gomez surpassed her as the day went on.

At 6:25 P.M. EST, Gomez officially led with 380,644,778 followers. Jenner, meanwhile, is close behind with 380,425,729 followers.

While Gomez has been more active on Instagram lately, she spoke to Vanity Fair earlier this month about how she actually only has TikTok on her phone. She removed Instagram years ago and has her assistant post content for her to her page.

"The only thing I have on my phone is TikTok because I find it to be a little less hostile," she said. "There are wonderful things about social media—connecting with fans, seeing how happy and excited they are and their stories. But usually that's filtered through [for me now]. I created a system. Everything I do I send to my assistant who posts them. As far as comments, my team will put together a few things that are encouraging."
I wonder how Selena feels about this news. She's been pretty vocal about not being on or liking Instagram as much as TikTok and not all followers are fans. But still, she's a celeb and they typically crave the validation and popularity. I'm sure her team is happy about it and they do the posting/content for her anyway. Most celebs have social media teams, but I like that Selena is more open about hers. Also Selena and Kylie's follower counts are still pretty close (for celebs) with followers within hundreds of thousands of each other. I can't imagine Kris Jenner likes this headline so maybe someway, somehow, Kylie's followers will creep back up. There was a weird fan-made beef earlier this week where Selena fans thought that Kylie and Hailey Bieber were shading Selena because they all posted something about a filter with eyebrows. I didn't really get it, but Kylie and Selena took pains to shut it down and I buy that any drama they may have had in the past is long over. Sometimes a filter is just a filter and everyone has eyebrows.
View this post on Instagram
View this post on Instagram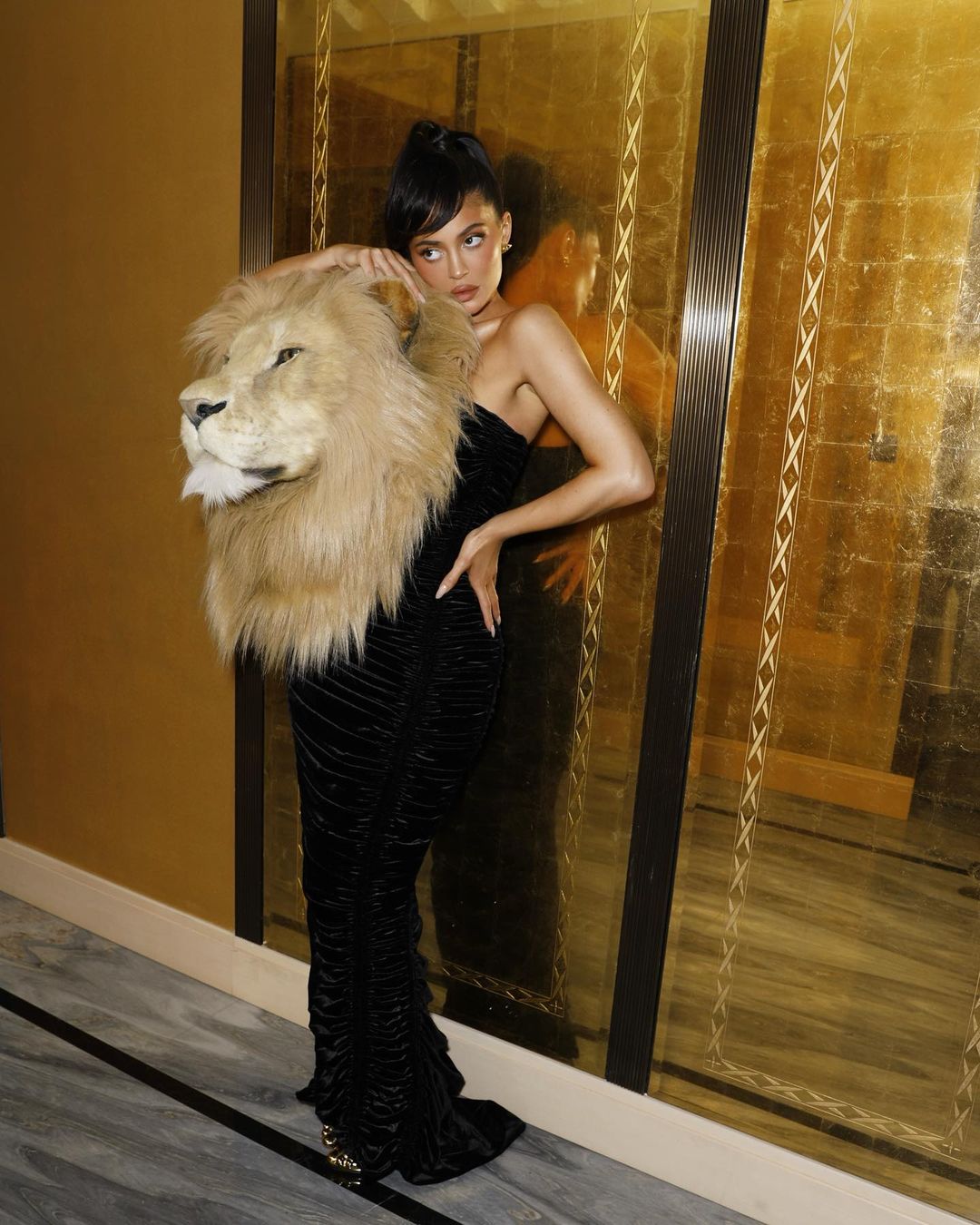 Photos via Instagram