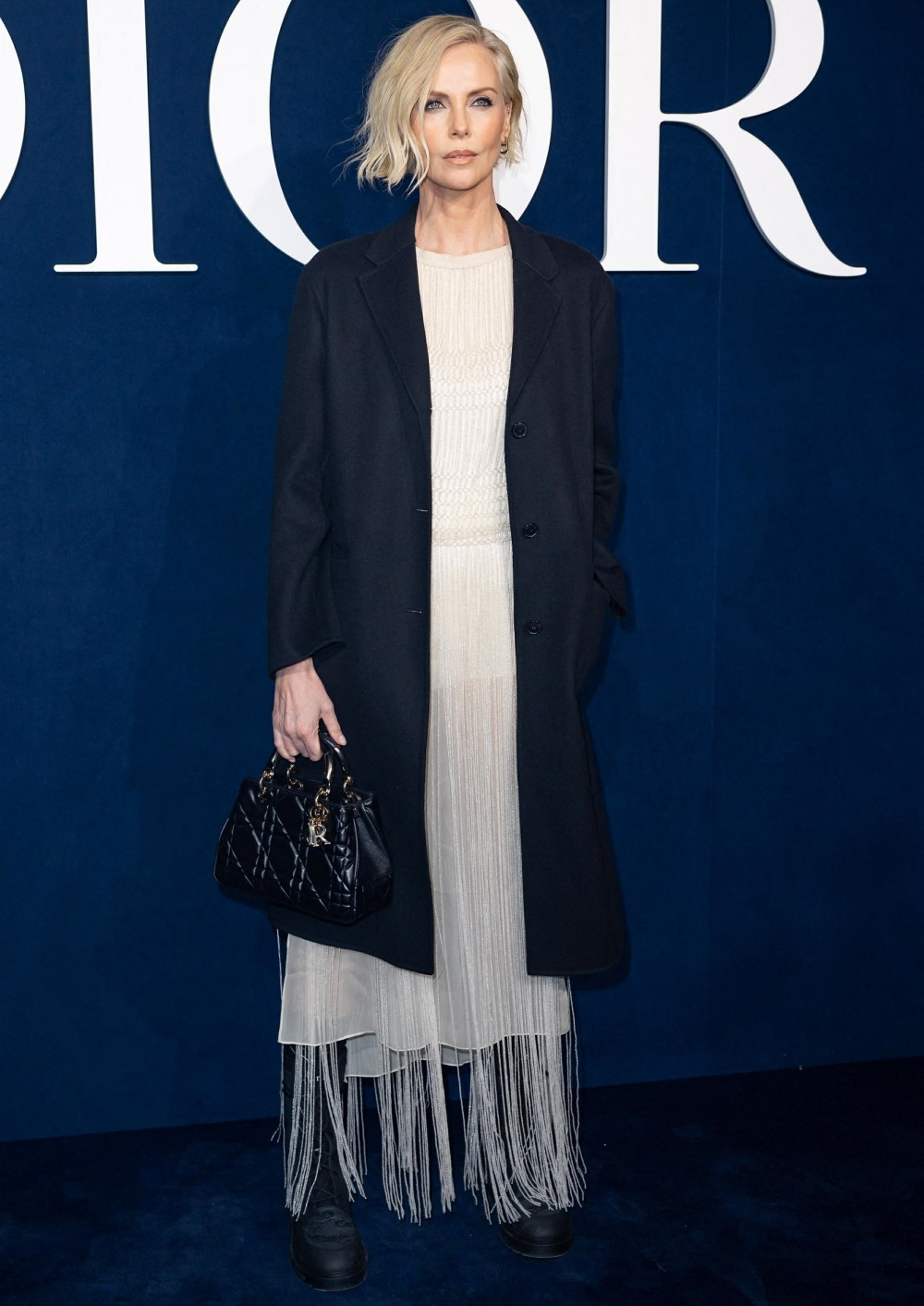 Here are some photos from the huge Christian Dior Fall-Winter show at Paris Fashion Week on Tuesday. I was surprised that Jennifer Lawrence didn't fly in for the show – she was out in LA for some of the pre-Oscar parties over the weekend, but she arguably would have had time to fly to Paris. I guess she didn't want to. Charlize Theron did make the effort though, and for that effort, Dior gave her a fringed sack dress and a decent coat. That's one thing I'll give Dior: they don't half-ass the coats. Charlize looks icy and beautiful.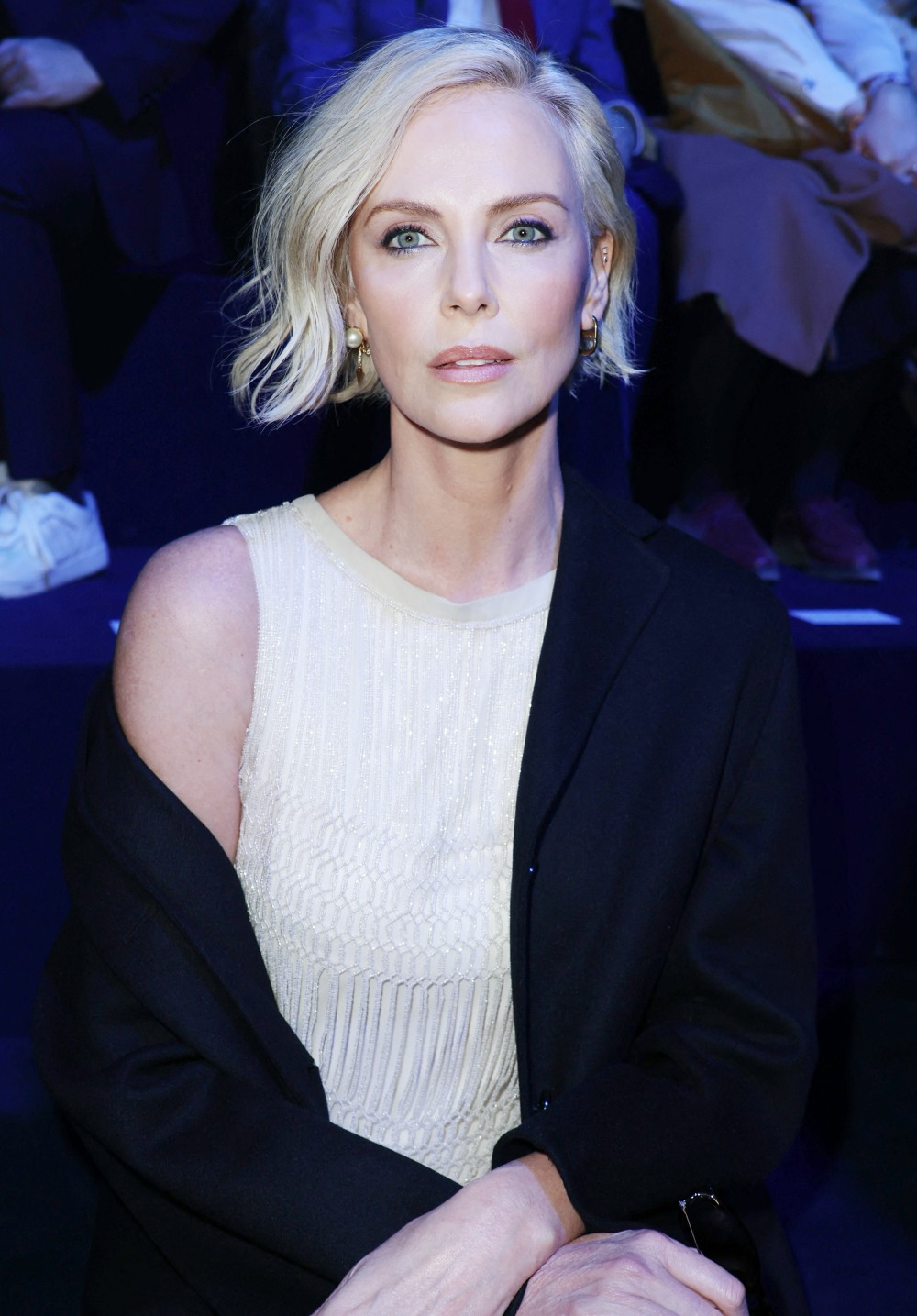 Deva Cassel (daughter of Monica Bellucci and Vincent Cassel). She's 18 years old and unbelievably chic. She's a Virgo. I love her. Fantastic coat.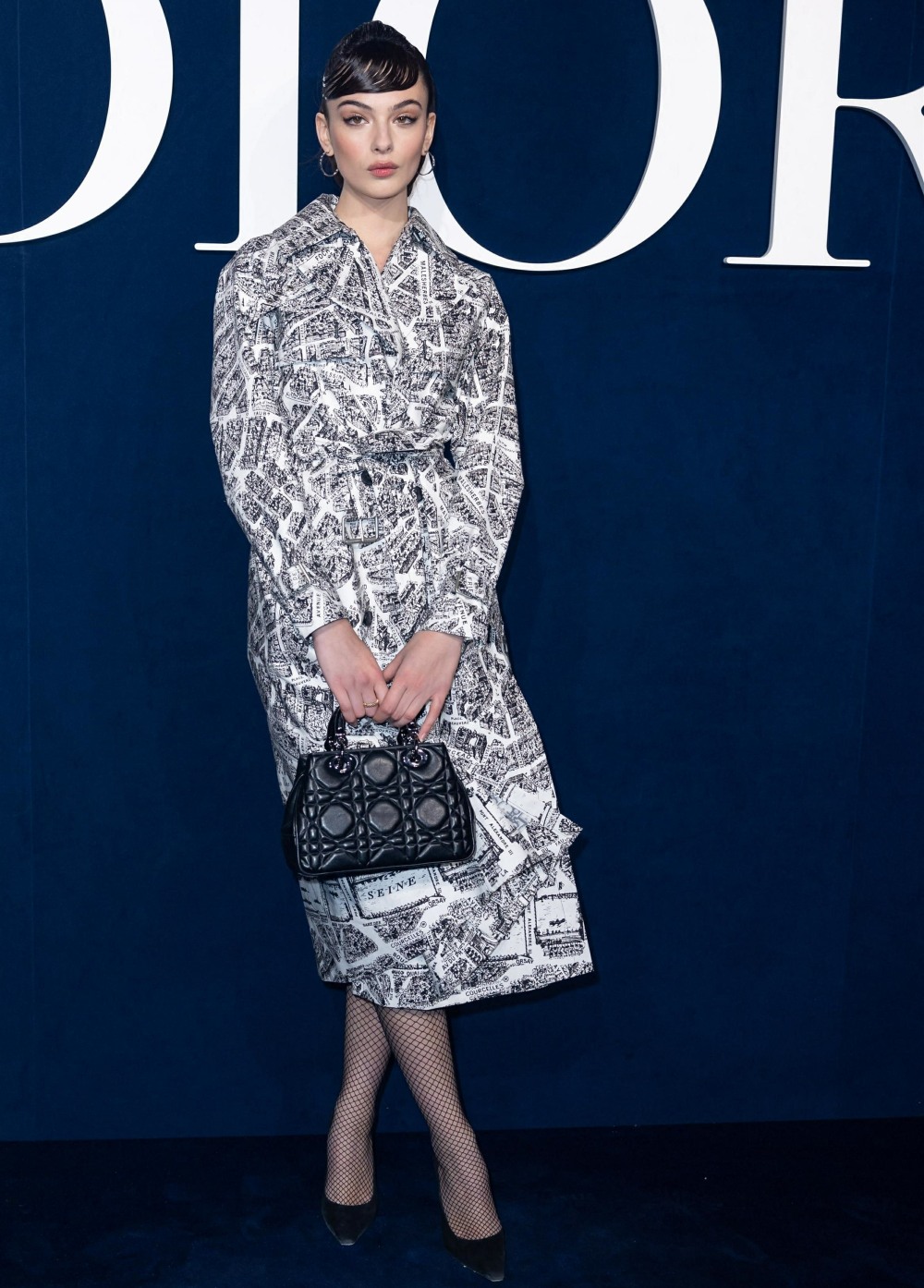 Gal Gadot in a really twee look. This reminds me of Chanel, where the proportions are always a little bit off-kilter and no one is supposed to say anything. The waist is too high and the tassel skirt is ugly.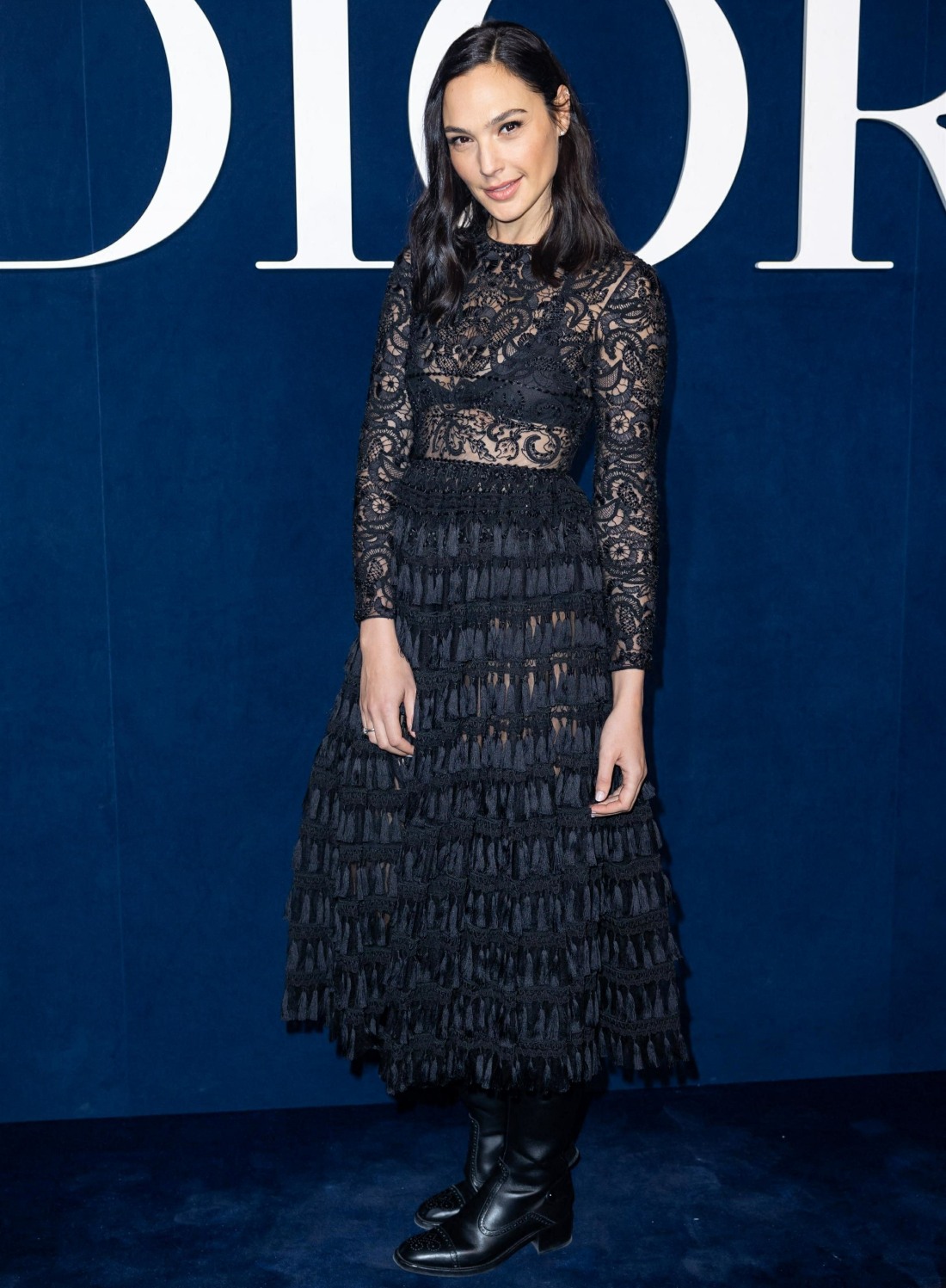 Jisoo (South Korean singer/actress). She got a vibrant purple dress which I'm sure the ladies will love. Simple lines, flattering.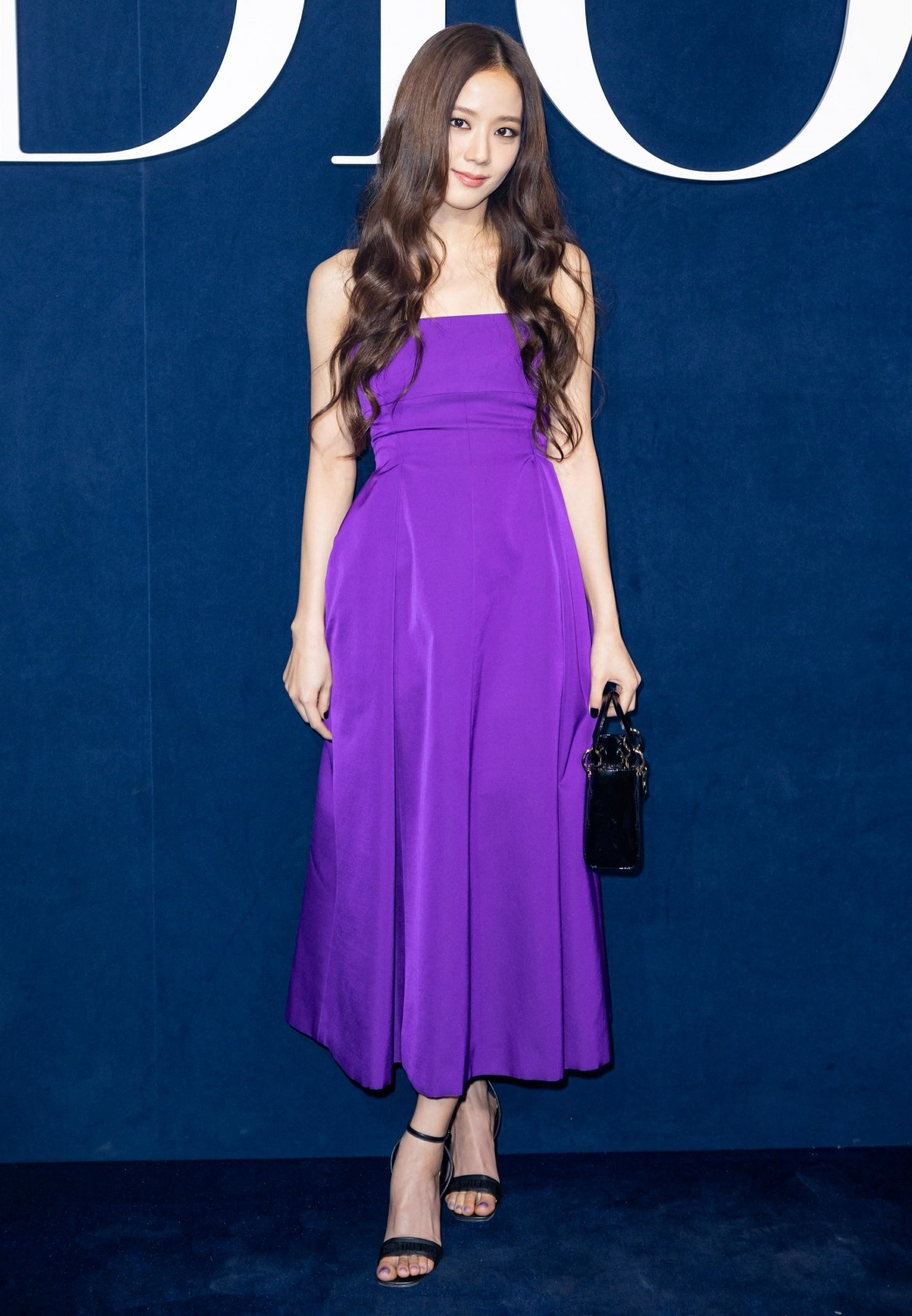 Elsa Hosk in one of my favorite looks from the event. I love this suit. I love the way she looks in it too. She should have been a much bigger model.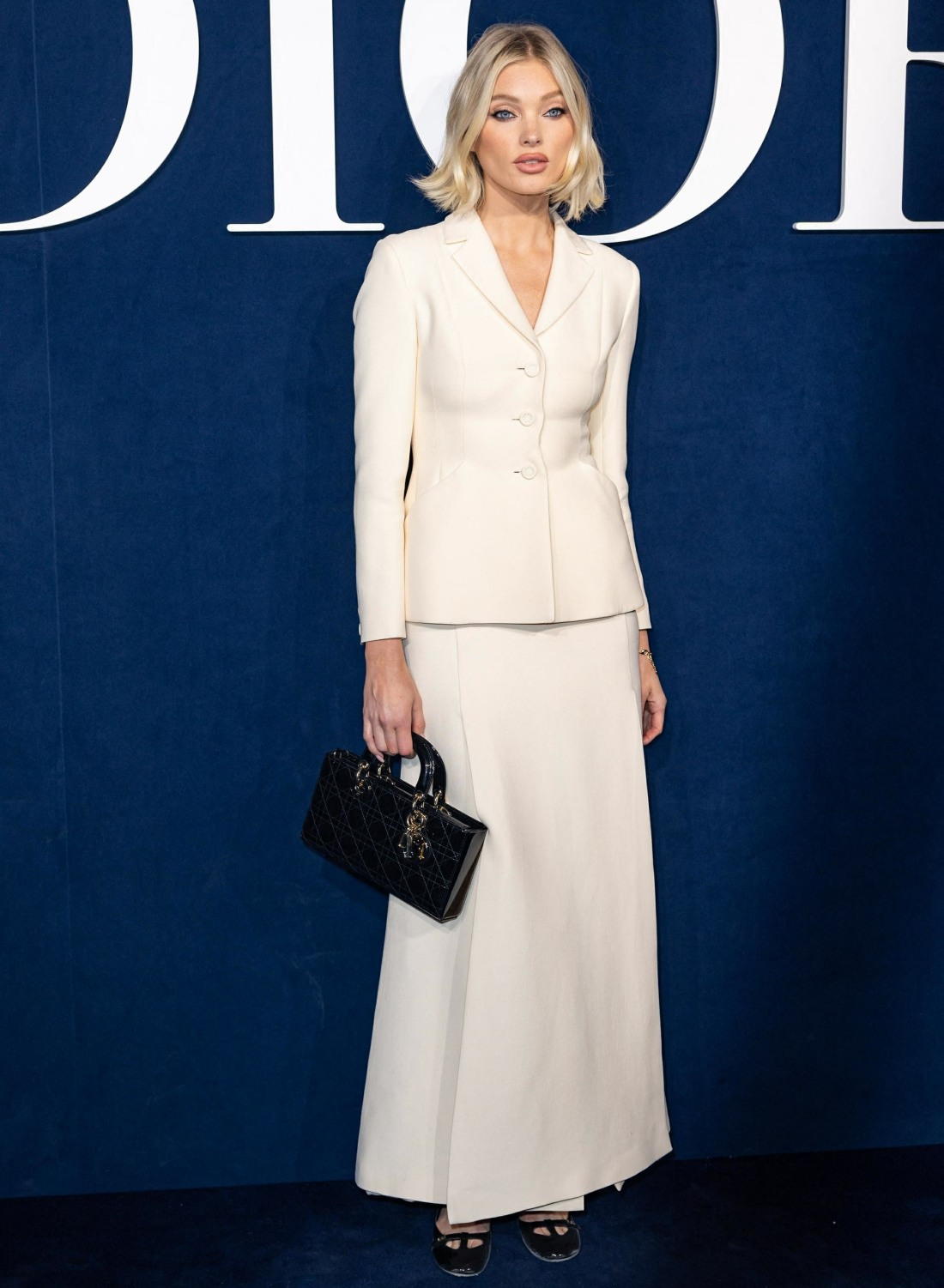 Bella Ramsey – star of The Last of Us – wearing Dior's "it print" of the season. What is this? A corseted jumpsuit?? Or are those two pieces? Oh, I see the straps – holy sh-t are these coveralls?!?!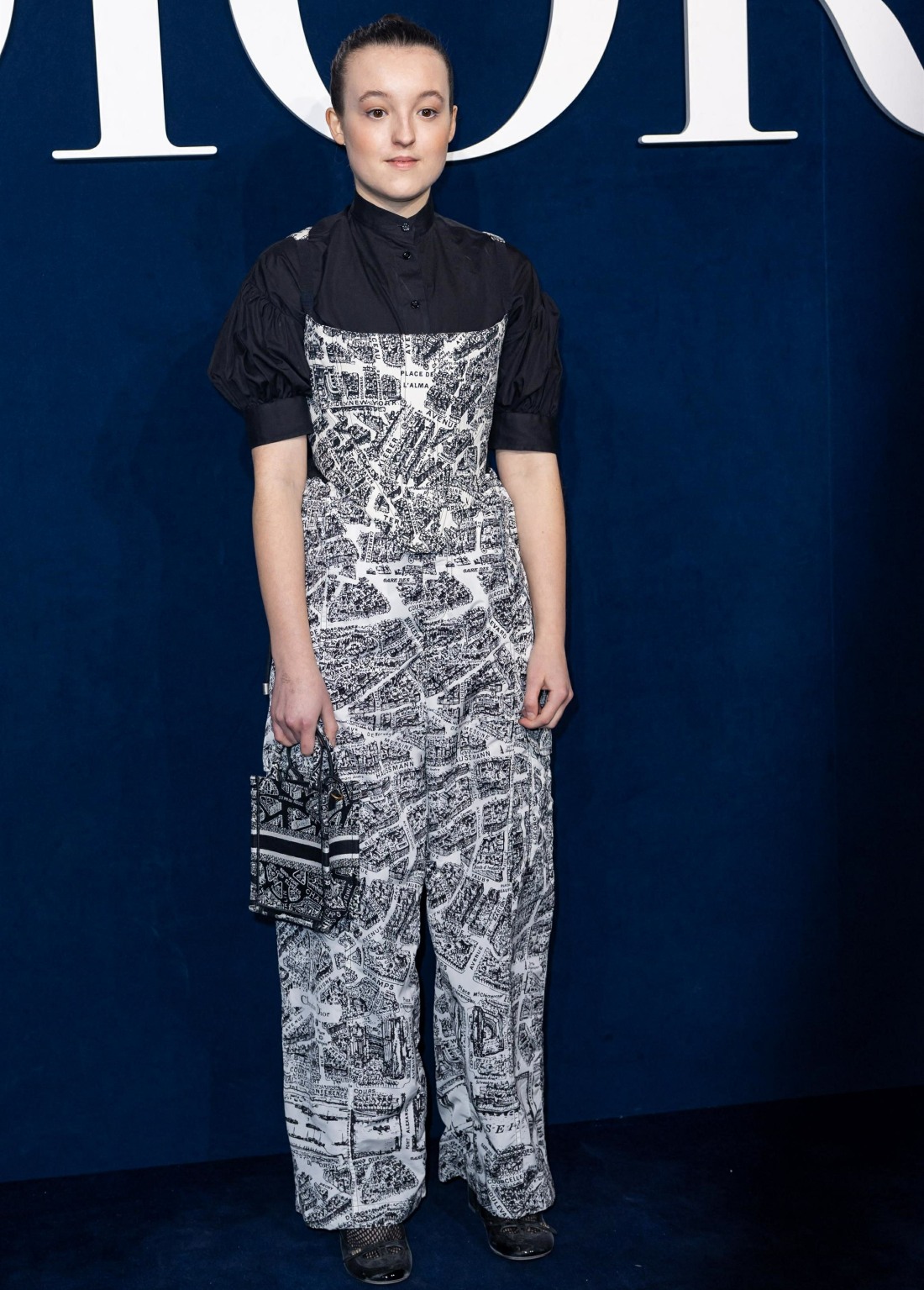 Alexandra Daddario – now, this is the corset I like. This looks really cool. They gave her a really interesting look.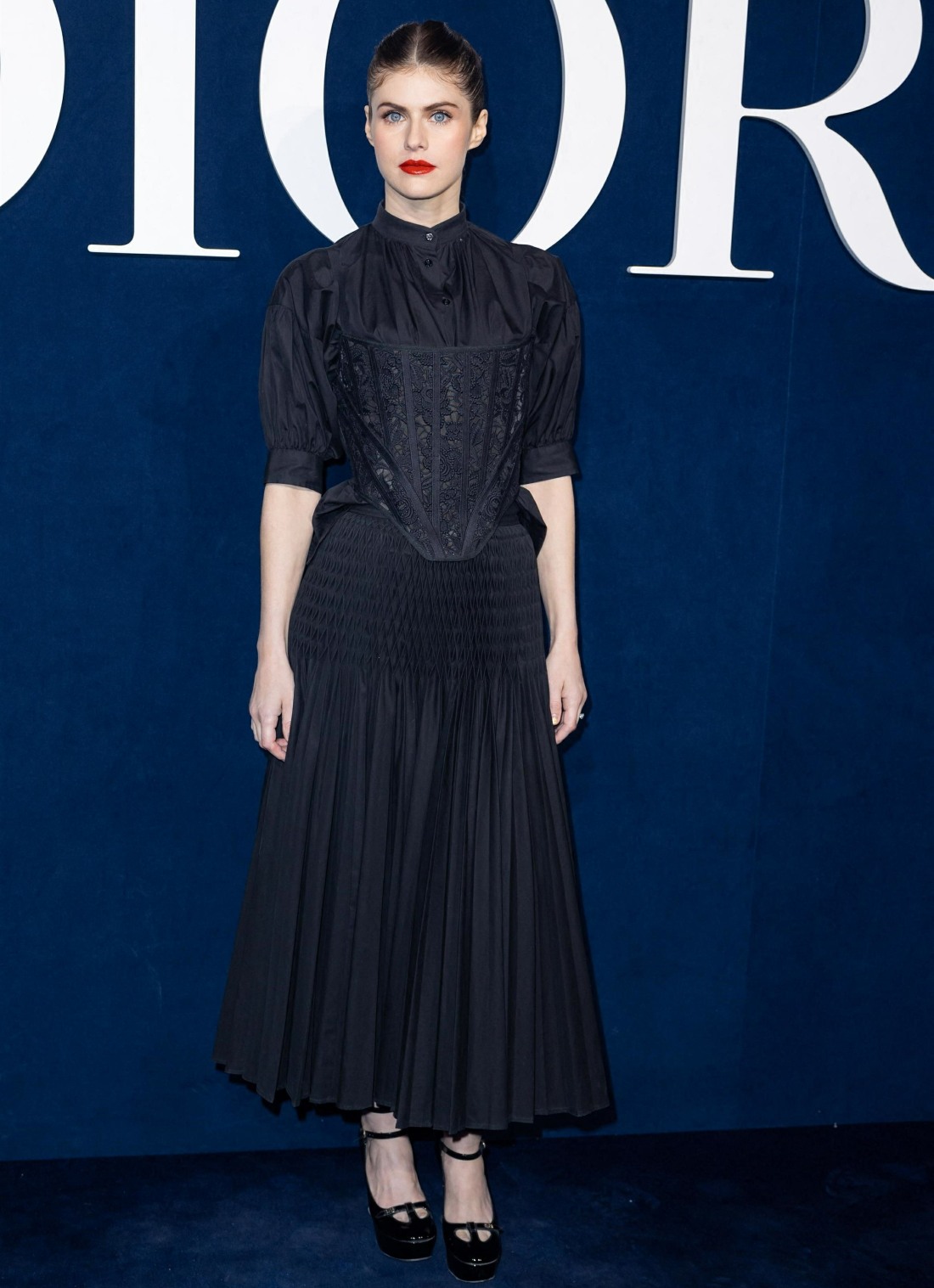 Photos courtesy of Backgrid, Cover Images.