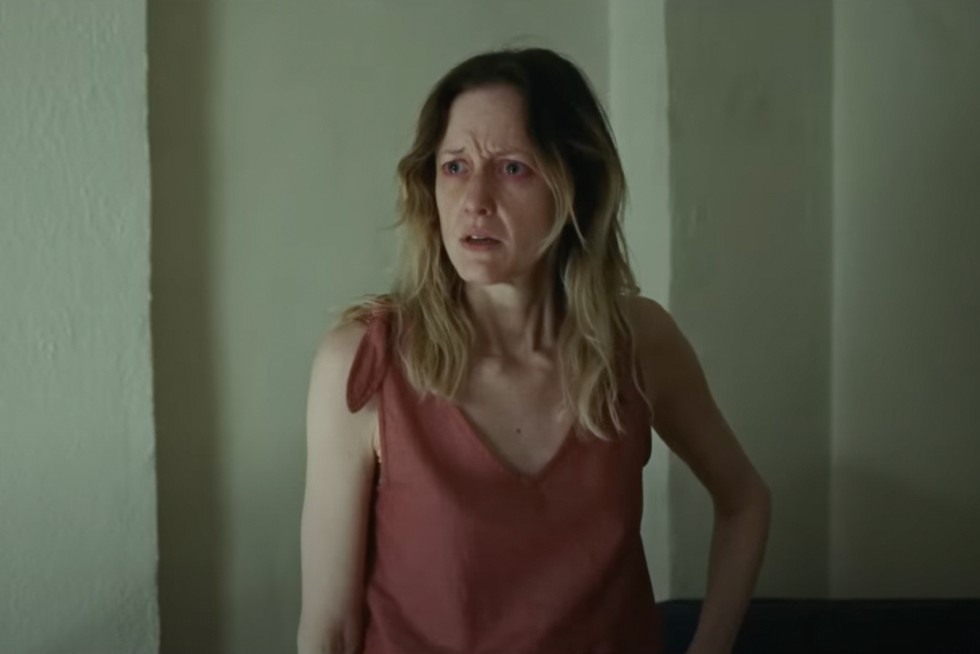 Ah, the return of the Hollywood Reporter's Brutally Honest Oscar Ballot, here we go. Voting just ended for the Oscars, so THR will publish, on average, about three or four "Oscar Ballot" stories, where Oscar voters talk to Scott Feinberg about why they're voting a certain way. The first ballot this year is pretty bonkers – this guy is a member of "867-person short films and feature animation branch," and while he loves Everything Everywhere All At Once, the rest of his opinions are… pretty noteworthy. Some highlights:
His thoughts on Best Picture: "Women Talking was not bad — the acting and directing were really good — but I didn't love it. I enjoyed The Fabelmans — [Steven] Spielberg did his Spielberg thing and directed the hell out of it — but it was a little long. Triangle of Sadness was so funny and well-written, and I love its commentary about class — the best since Parasite."

On Tar & Top Gun: "Cate [Blanchett] was absolutely incredible in Tár, but the movie takes too long to get to its point. Top Gun [Maverick] was a fantastic thrill ride and it got people back into movie theaters and I'm glad it's nominated — popularity is not a bad thing — but the story is pretty simple and straightforward, and I was weirded out by the faceless-enemy aspect of it. The Scientology thing [producer/star Tom Cruise's affiliation with the church], on the other hand, doesn't really bother me — punishing the movie is not going to make Tom Cruise leave Scientology.

He loved Elvis: "Austin [Butler] was so mind-blowing in Elvis that I watched it multiple times; the movie was fun, but it's all about the performance. Banshees was so good, with a really funny and concise script. But for me, it's a very close call between All Quiet on the Western Front and Everything Everywhere All at Once. They're so different, but the execution of what they were trying to do is near perfect. All Quiet is one of the best antiwar movies ever made. It made me feel the dirtiness and grittiness and nastiness of war in a way that most movies don't; it really put you in the f–king trenches. And Everything Everywhere is, to me, as a filmmaker, one of the most inspiring things I've ever seen. For someone to make a movie with a nearly all-Asian cast and tell this crazy, mind-bending, time-jumping story? It makes me believe that it's possible to not have an Avatar-sized budget and not be Baz Luhrmann or Steven Spielberg and still make something that's personal and cultural and can still be thought of as a potential best picture Oscar winner.

Best Director: "Tár [directed by Todd Field] is more about the performance than the directing and Banshees [directed by Martin McDonagh] is more about the writing than the directing. Ruben [Östlund] put a real stamp on Triangle. Steven did an amazing job with The Fabelmans, and it's cool that it's such a personal story. But what the Daniels [Everything Everywhere's Daniel Kwan and Daniel Scheinert] did across the board, with limited resources, was really remarkable. VOTE: Daniel Kwan and Daniel Scheinert, Everything Everywhere All at Once

Best Actor: "Paul Mescal [of Aftersun] is out immediately — he's a great actor, but I'm confused about all the excitement over that movie. Bill Nighy is so great in Living and Colin [Farrell] is so great in Banshees. After I saw The Whale, Brendan Fraser being my choice. And then I sat down and watched Elvis, and I was so blown away by Austin Butler's performance that I watched Elvis again that same week. He's the clear winner, to me. And if you're going to give Rami Malek an Oscar for Bohemian Rhapsody, when he wasn't even singing, then you can't not give it to Austin. This kid literally got a new voice! VOTE: Austin Butler, Elvis

Why he voted for Michelle Yeoh: "I would've definitely put Danielle Deadwyler [for Till] above Michelle Williams [for The Fabelmans] or Ana de Armas [for Blonde] — it felt like nobody cared about Blonde after it came out, so I was really surprised that she got nominated. I'd heard about Andrea Riseborough and To Leslie before the nominations, only because I kept seeing Academy members who were in that little camp posting about it on social media. That didn't bother me at the time because it felt like it was going nowhere. Then when she got nominated, I thought about it some more. The performance is great — not the greatest of all time, as Kate Winslet lied to me, but great — but the way she was sort of muscled-in felt very Mafia-ish, like the people with the power decided that this should happen, so it did. For me, it was really close between [Tár's] Cate [Blanchett] and [Everything Everywhere All at Once's] Michelle [Yeoh]. Cate gets lost in Lydia Tár — it's such an incredible performance — but to see what Michelle, a woman who's so overdue, did in her movie, with the action and the fighting and the emotion? I had to pick Michelle. Tie goes to the person who hasn't won over the person who already has two.

Best Supporting Actress: "Kerry [Condon of The Banshees of Inisherin] and Hong Chau [of The Whale] were fine. I think Jamie Lee Curtis could win for Everything Everywhere — she's been a part of Hollywood since she was a child — even though Stephanie Hsu was better in the movie. But I'm hoping that the Academy stops treating Marvel movies like second-class citizens and recognizes that Angela's [Bassett of Black Panther: Wakanda Forever] performance is great — she performed the f–k out of that role — and that, considering her body of work too, she's long overdue.
Personally, I think people will vote for Michelle Yeoh and Angela Bassett for the same reason: they've been working forever, it's not solely about this one singular performance but their body of work, and they both deserve it. And that's fine, I agree, they're both amazing women who deserve everything. But I'm irritated that this guy dismisses Tar as an overlong slog which is solely about Cate's performance and then… doesn't vote for Cate's performance?? Like, Tar is the masterpiece here, it's the film – this year – which people are going to be like "why didn't that sweep the Oscars?" in ten, twenty years. His talk about Andrea Riseborough, Danielle Deadwyler, Ana de Armas and Michelle Williams is funny though – I agree that Ana and Andrea shouldn't have been nominated, although I loved Michelle Williams in The Fabelmans. And truly, I will burn it all down if Austin F–king Butler wins the Oscar. What is it with rewarding these dumb f–king musical bio-pics?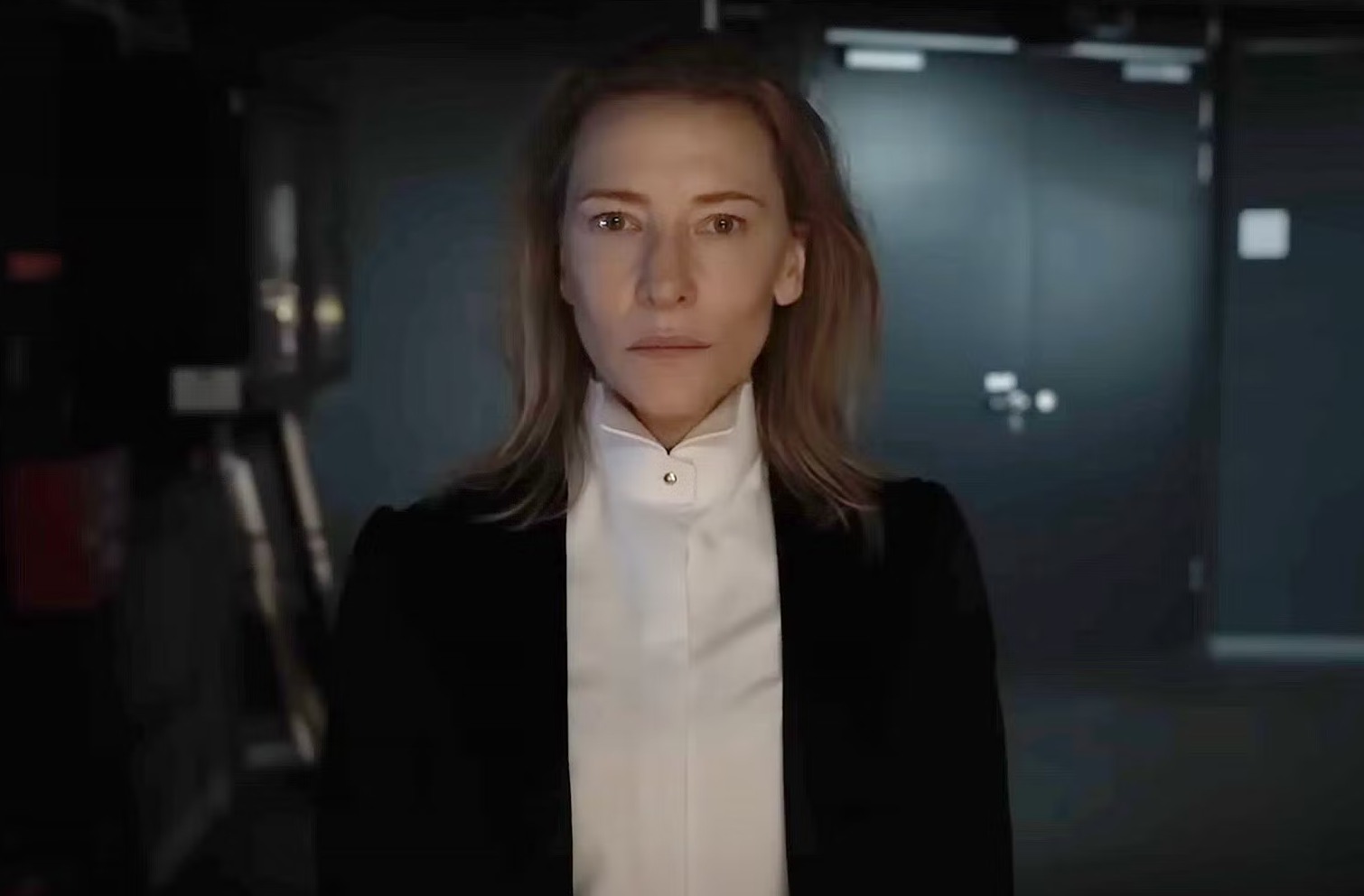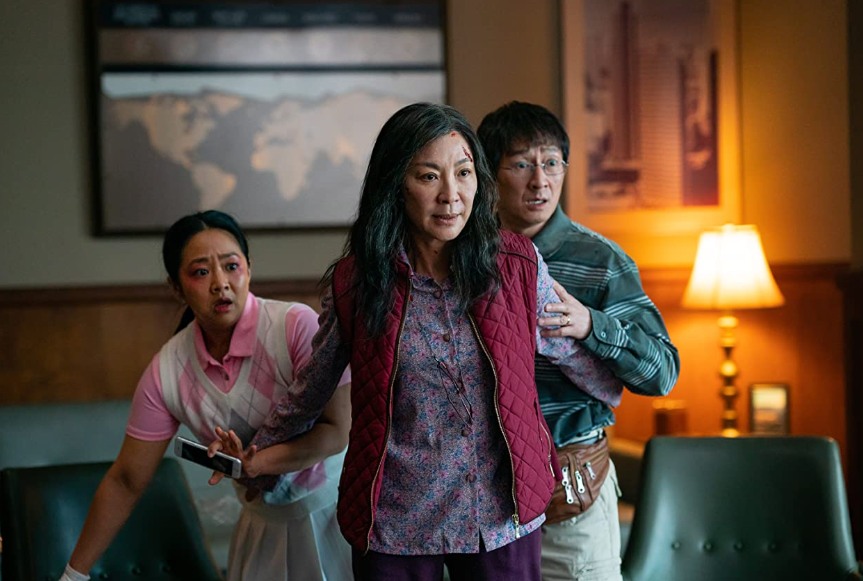 Photos courtesy of Avalon Red, Cover Images, Backgrid, promotional images from Tar, EEAAO, Elvis and To Leslie.