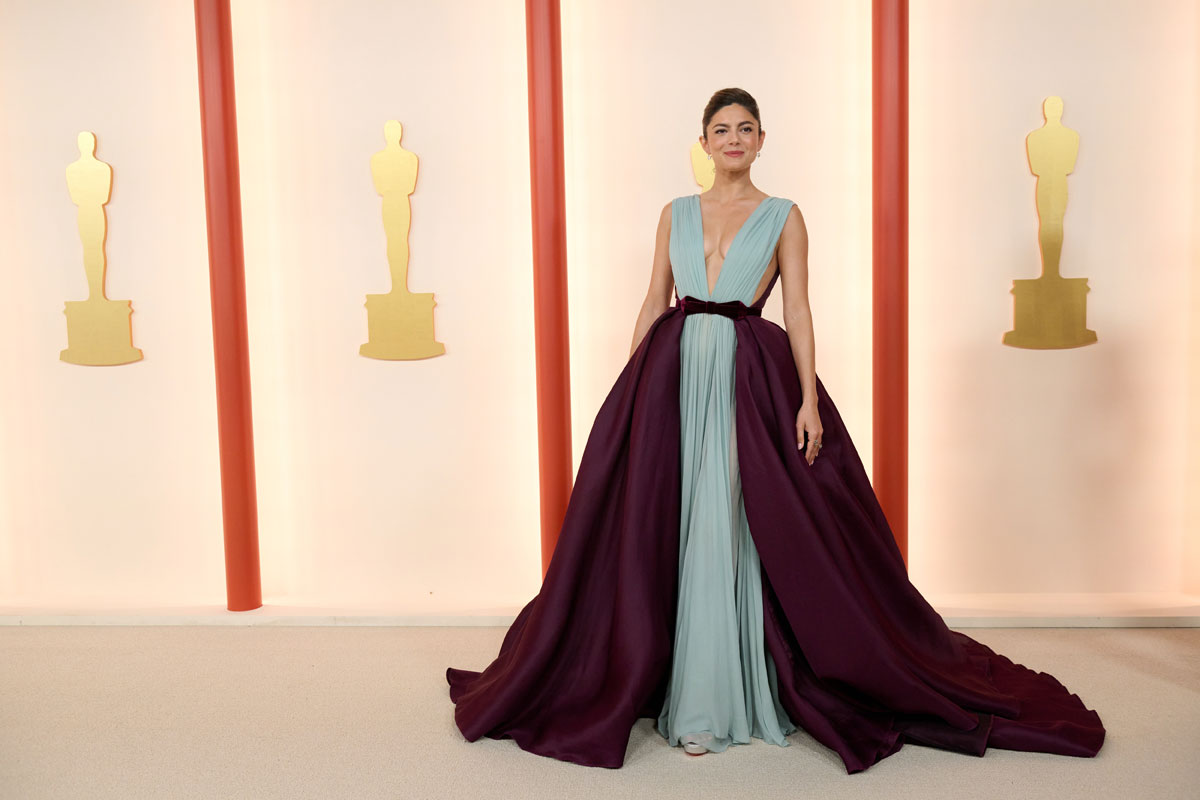 The celebrities who want to get noticed on the Oscars red carpet come the earliest, around five pm EST, which has to involve some fortitude and snacks I would imagine. That's about seven hours of just being in one place, with full makeup in the most expensive jewelry and fashion you'll wear in your whole life. After writing that last sentence, I definitely think it must be worth it. It's got to sting if you lose an Academy Award early and you have to sit there smiling and clapping the rest of the night, but if you're just there to support your movie it's probably a fun night. Monica Barbaro was in Top Gun: Maverick and although she didn't make a big impression on me in that movie I'll remember her now. She was an early arrival on the red carpet and made so many of us go "oooh, who is that?" I absolutely love this two color Elie Saab gown. The design is simple and elegant, it's basically a gorgeous blue chiffon gown with eggplant color back and sides. Monica told Laverne Cox that she's loyal to Elie Saab because they're one of the only designers who would dress her early in her career. It paid off for her!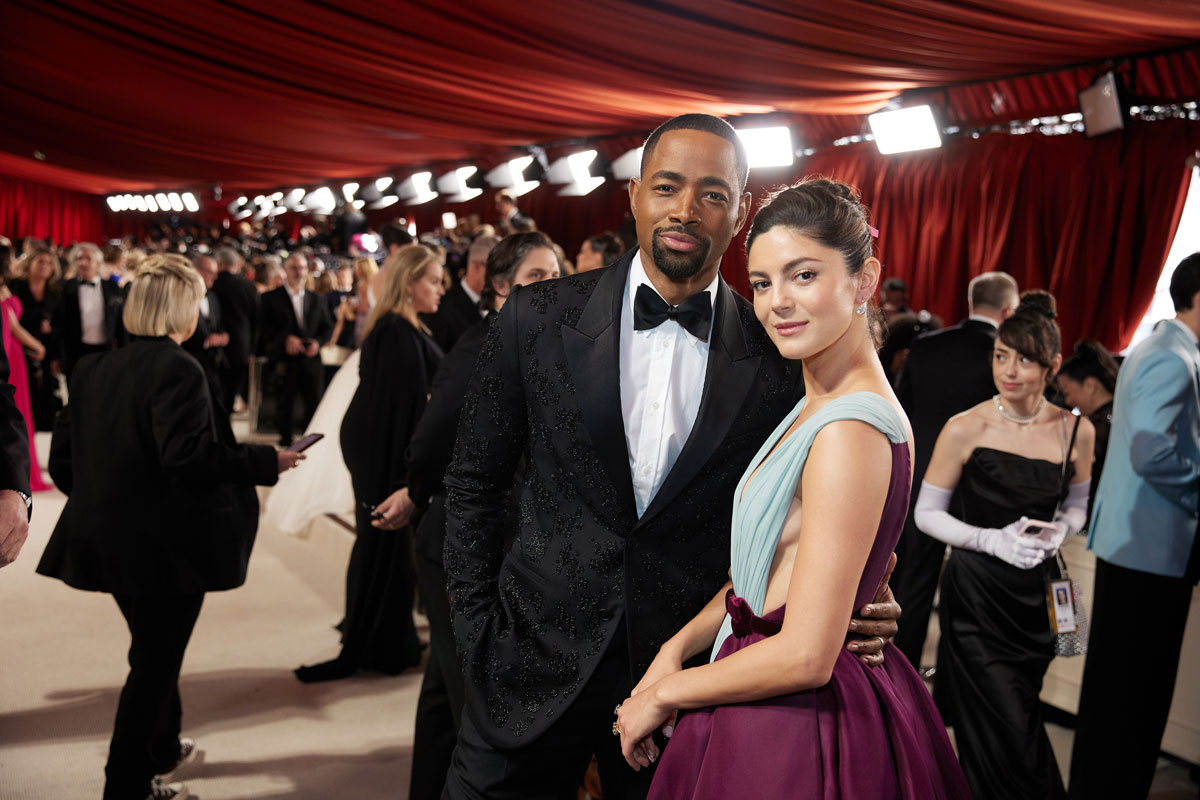 Monica's costar Jay Ellis was in Fendi and he was an early arrival too. Stylish! More men should wear beaded/embellished tuxes.
While Tom Cruise (L. Ron Hubba Hubba, to quote one of Kimmel's decent jokes) wasn't there some of the other cast was. Presenter Jennifer Connelly wore Louis Vuitton. I found this severe but maybe it was her styling. Where was Vision? I would have liked to see Paul Bettany there.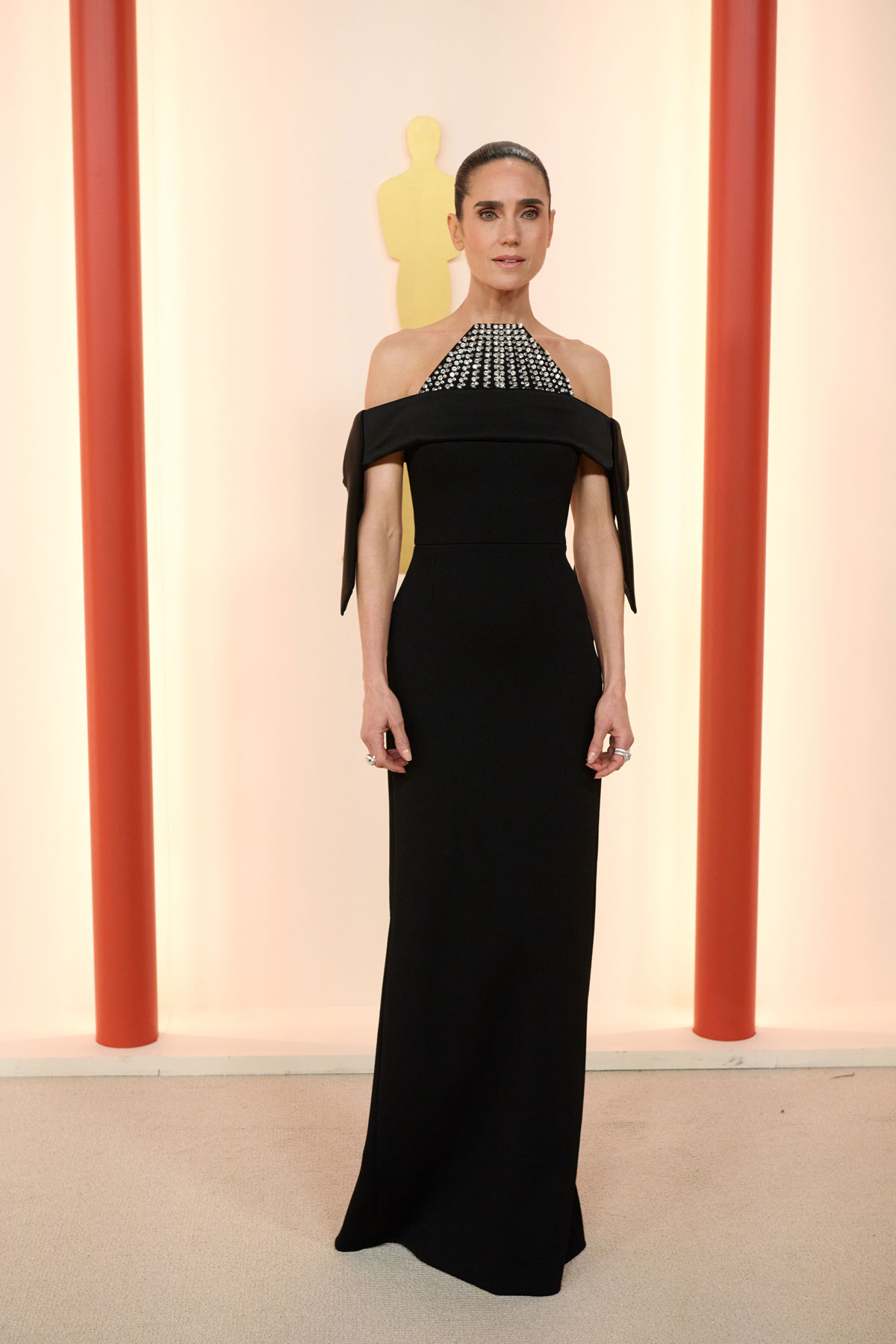 Miles Teller's wife Keleigh Sperry Teller was in Celine. She was a knockout!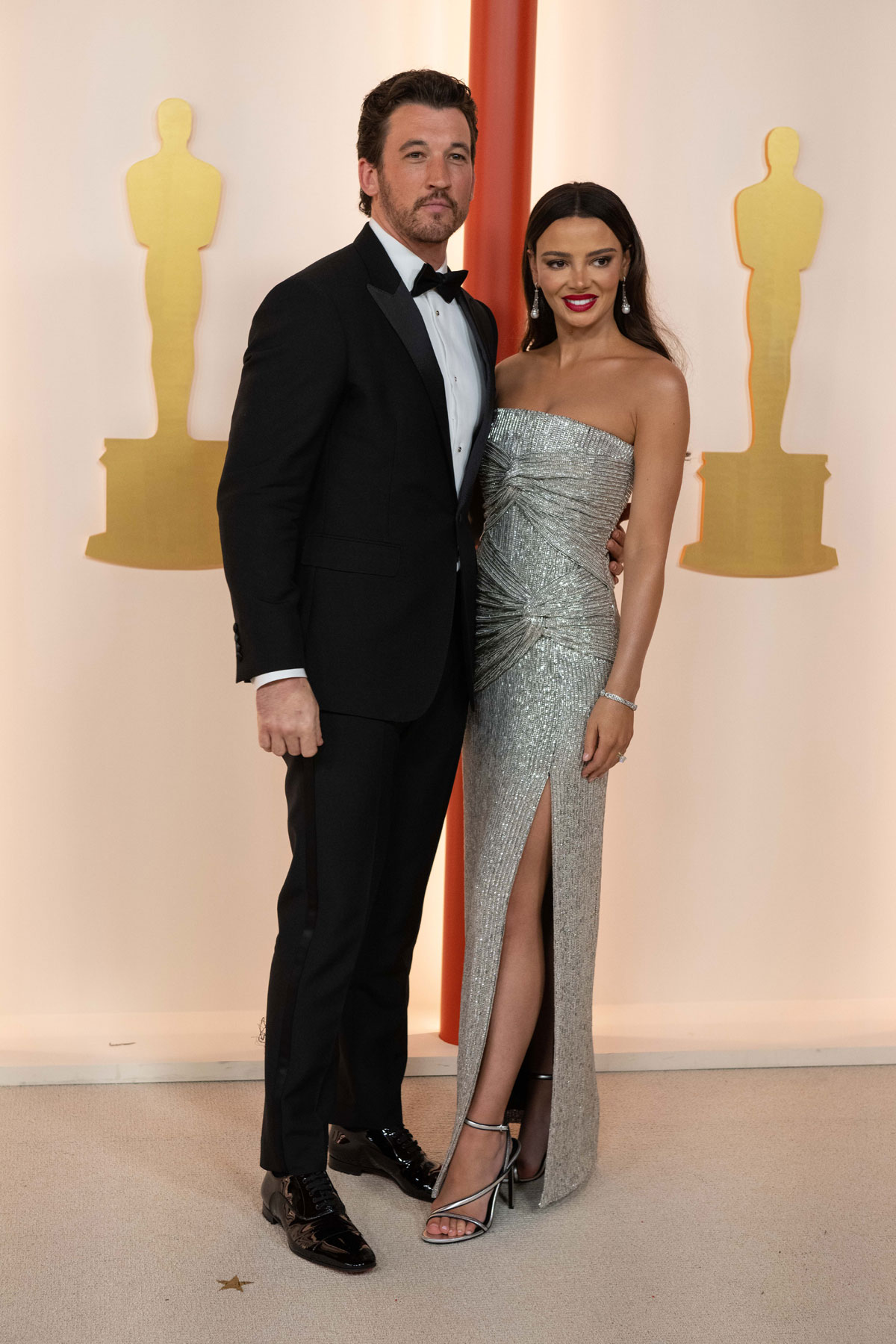 Also looking amazing was Ava Duvernay in Louis Vuitton. This is how you do black and silver metallic.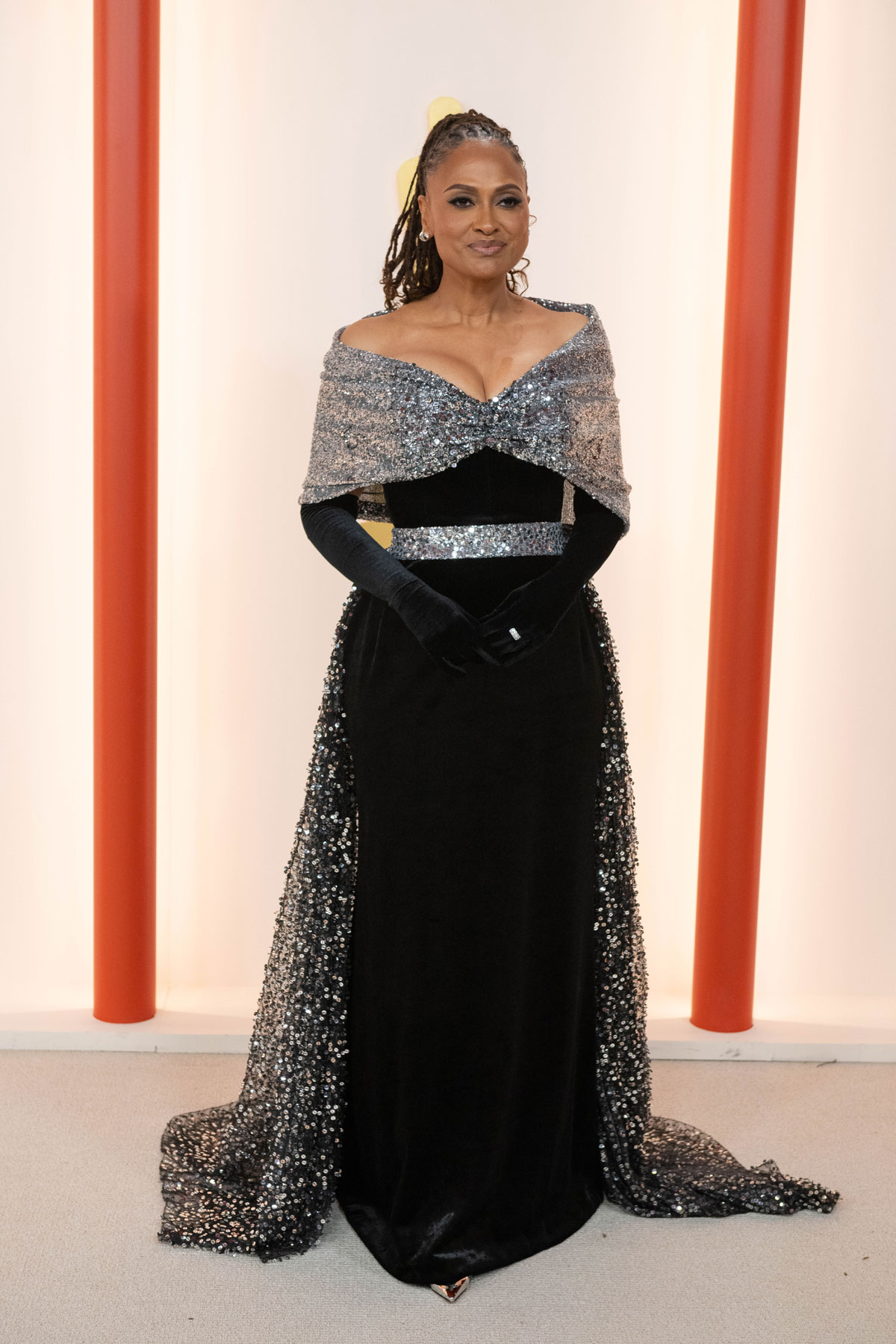 Speaking of Vision here's Elizabeth Olsen in Givenchy. She looked kind of miserable on the red carpet but she perked up when presenting with Pedro Pascal. Anyone would. Also, screw HBO for not premiering The Last of Us on Friday this week like they did with the Super Bowl.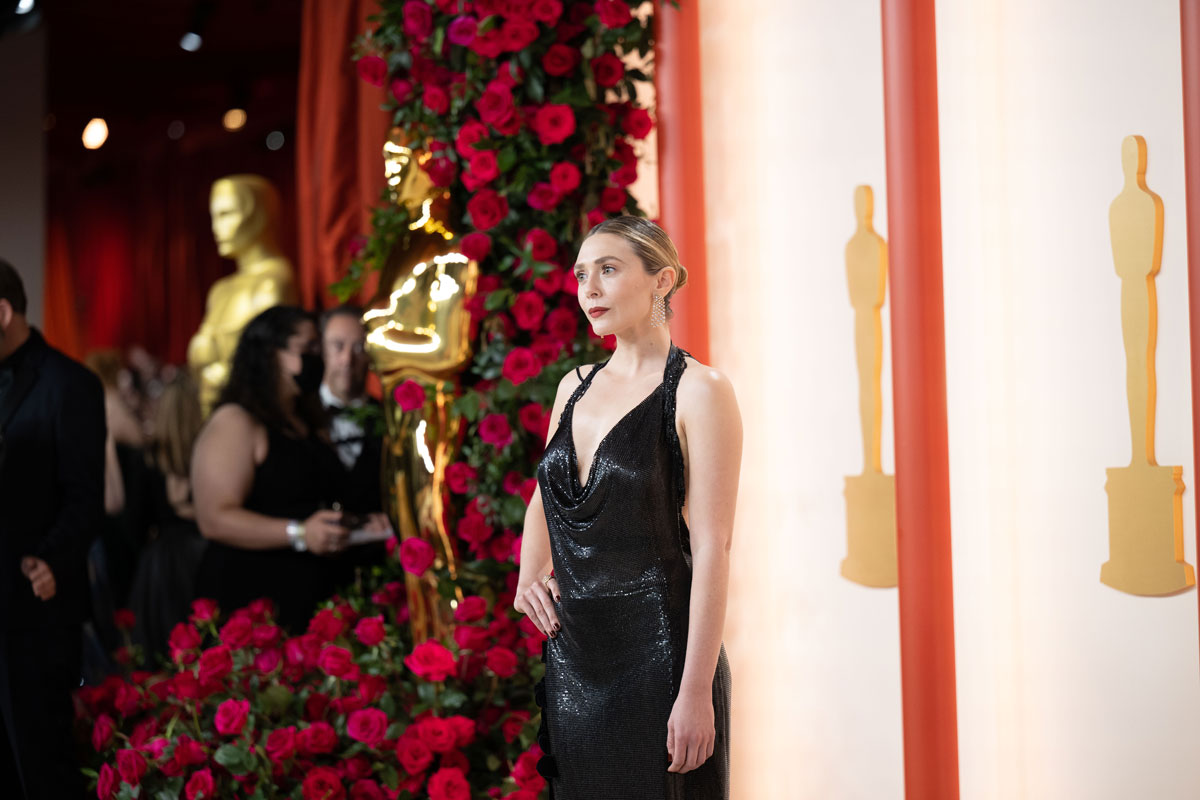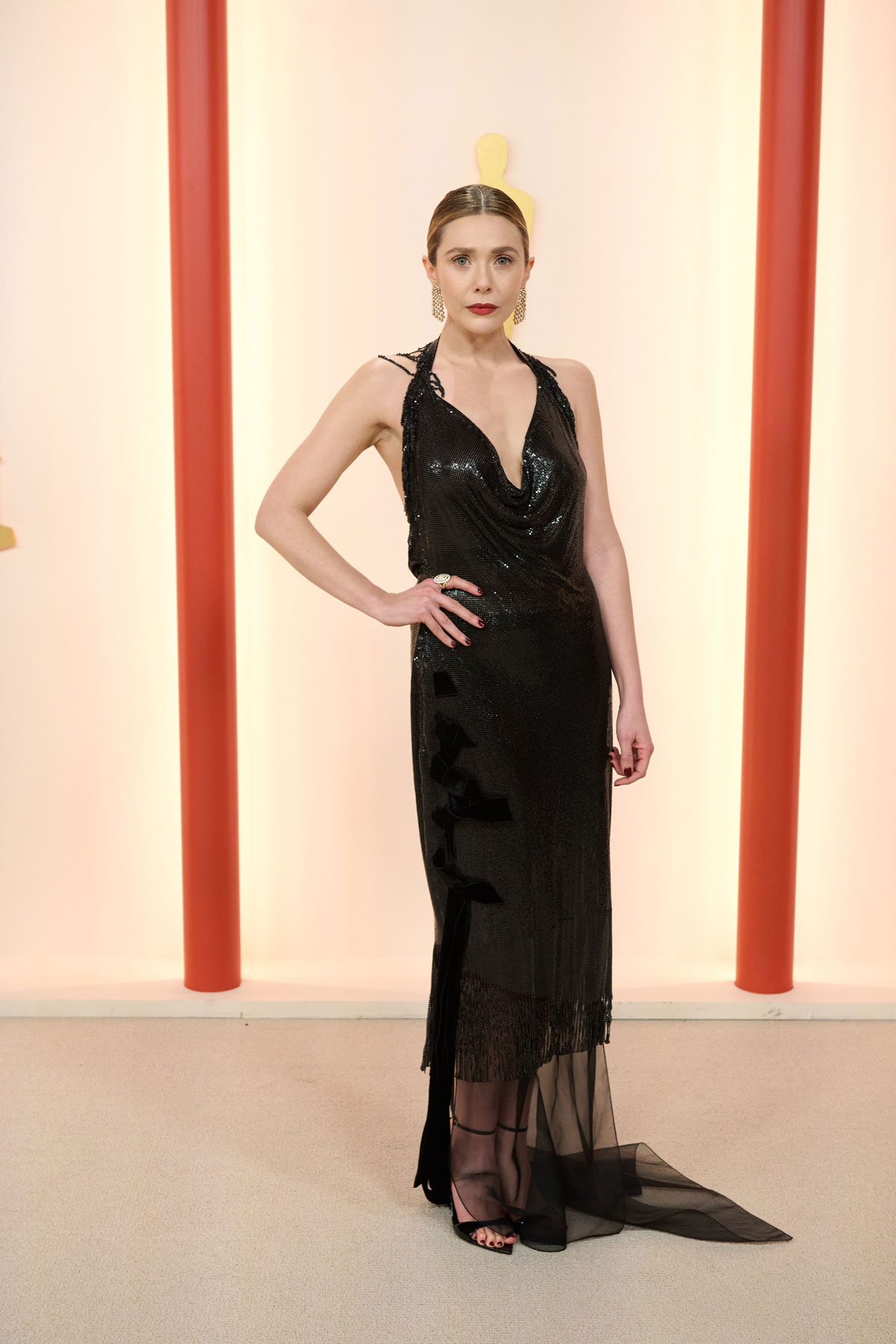 Photos credit: Avalon.red