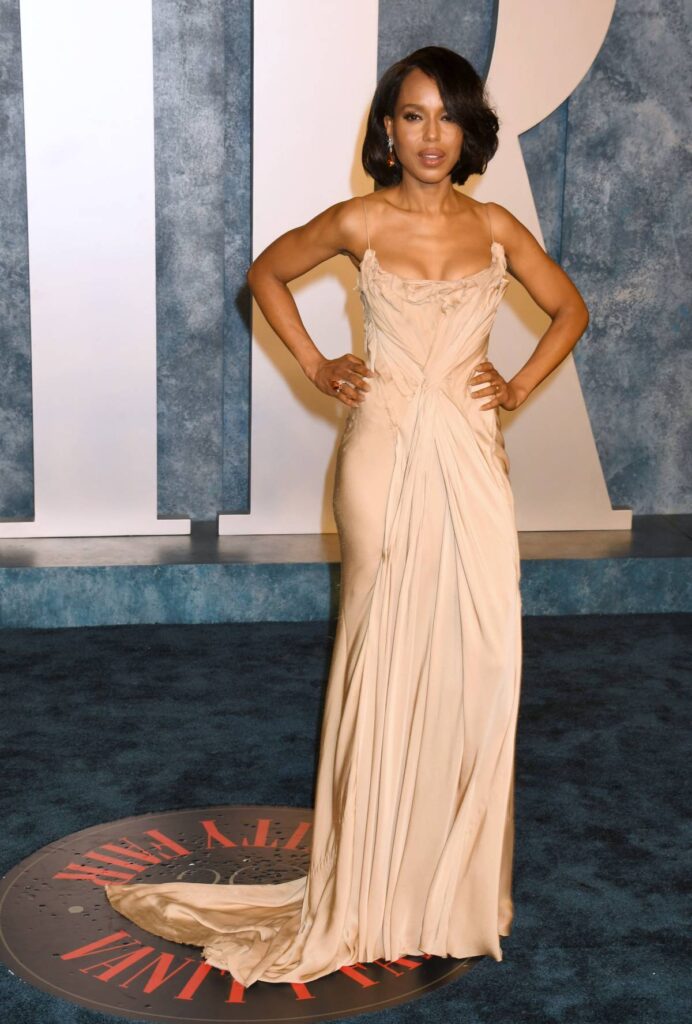 Kerry Washington attended the Vanity Fair Oscar Party in a champagne Donna Karen gown. Fortunately, Vanity Fair stuck with their traditional black carpet, so the dress wasn't washed out by the beige nonsense like at the Oscars. Unfortunately, the dress isn't great. And it's too bad because Kerry has been killing it of late, too. Her styling is fabulous but the tattered neckline and messy gathering at the waist makes it look like she tried to upcycle a satin bedsheet. At least Kerry knows how to work a gown. She's elevating this.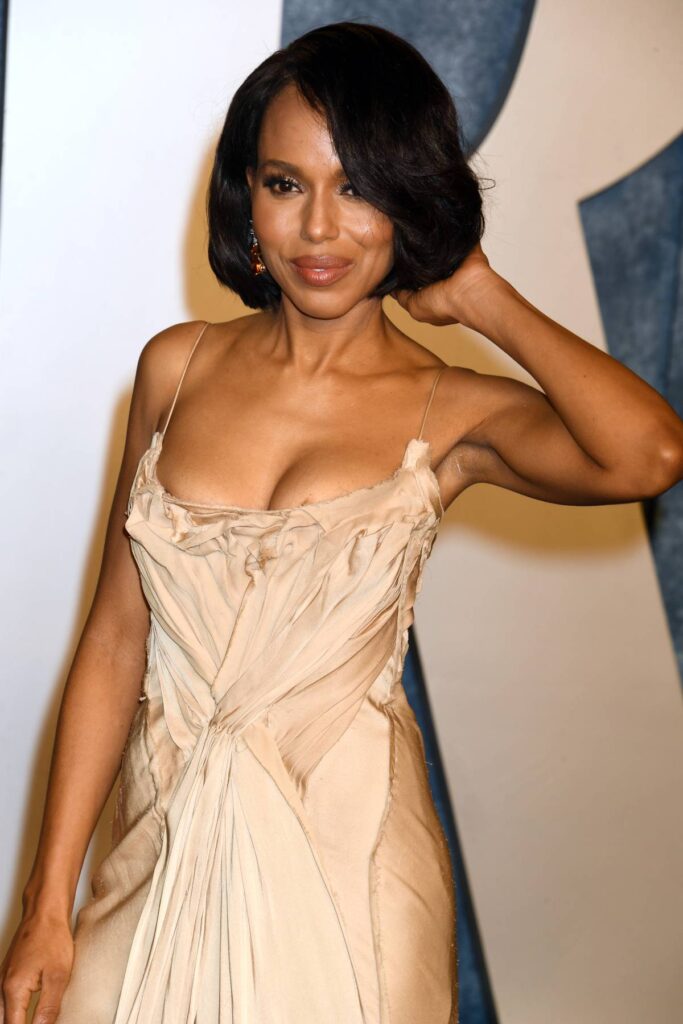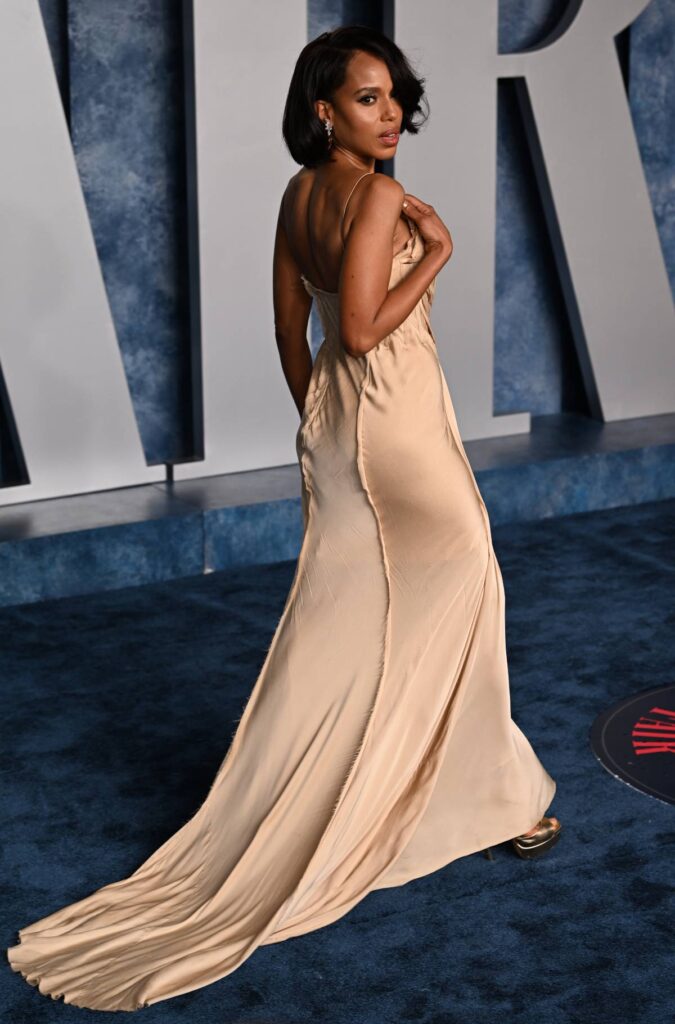 Me expecting Kate Beckinsale to hit the mark at the VF party is starting to feel like Charlie Brown kicking the football. I got my hopes up when I saw the clean perfection of this Tony Ward asymmetrical neckline. And then I looked down and got sad. As someone who isn't eager for the sheer skirt trend to come back in the first place, I certainly don't want it paired with all of my grandmothers saved tinfoil balls. And I'm tired of Kate in a high ponytail. She looks fine in it, but we've seen it so many times.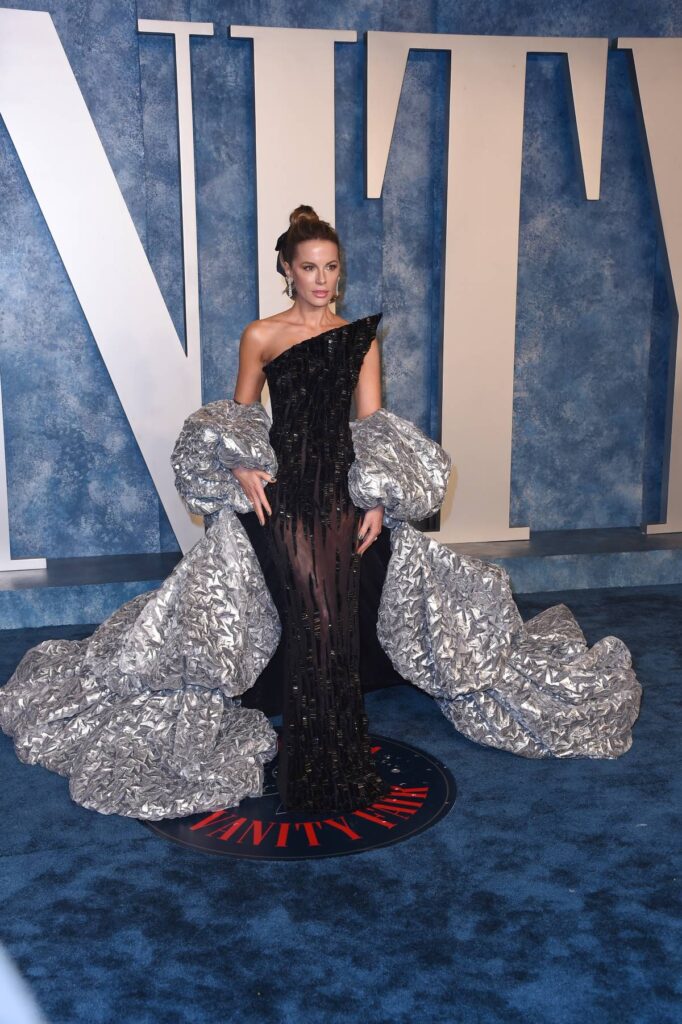 Emma Roberts brought divorce party realness to VF in this Dolce & Gabbana corseted gown. I love these two pieces separately. The lace bodice with chiffon skirt is quite pretty. And the sheet lace-trimmed widow's cape is sexy and dramatic. But because it has a defined choker, it's competing with the dress's neckline. It's also throwing off Emma's styling, which would have worked for the gown alone. But with the cape, it looks like she's play-acting.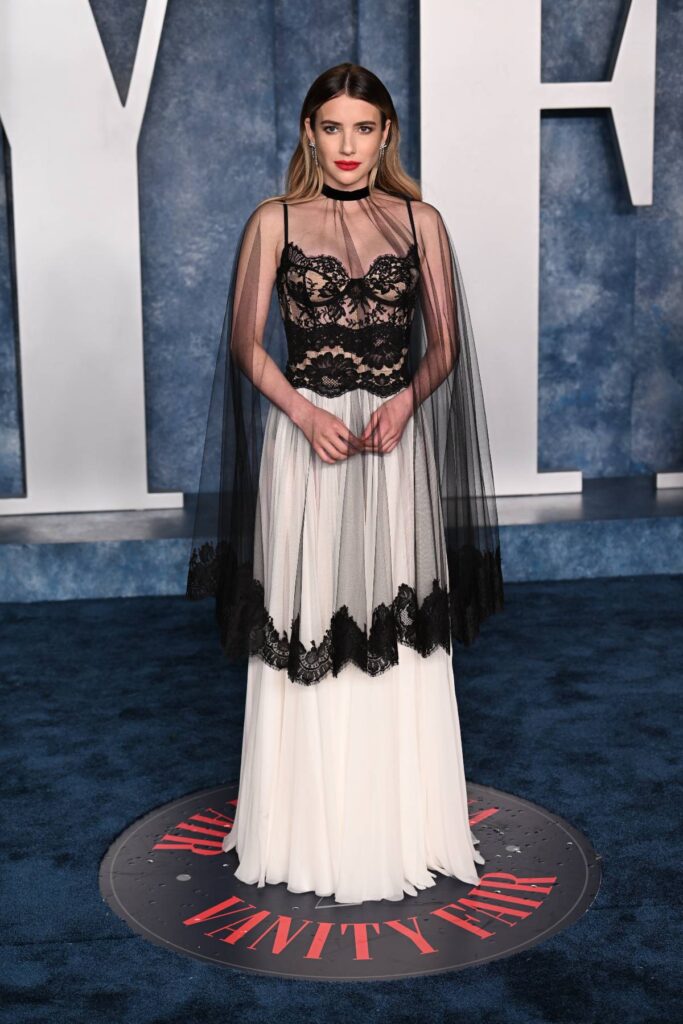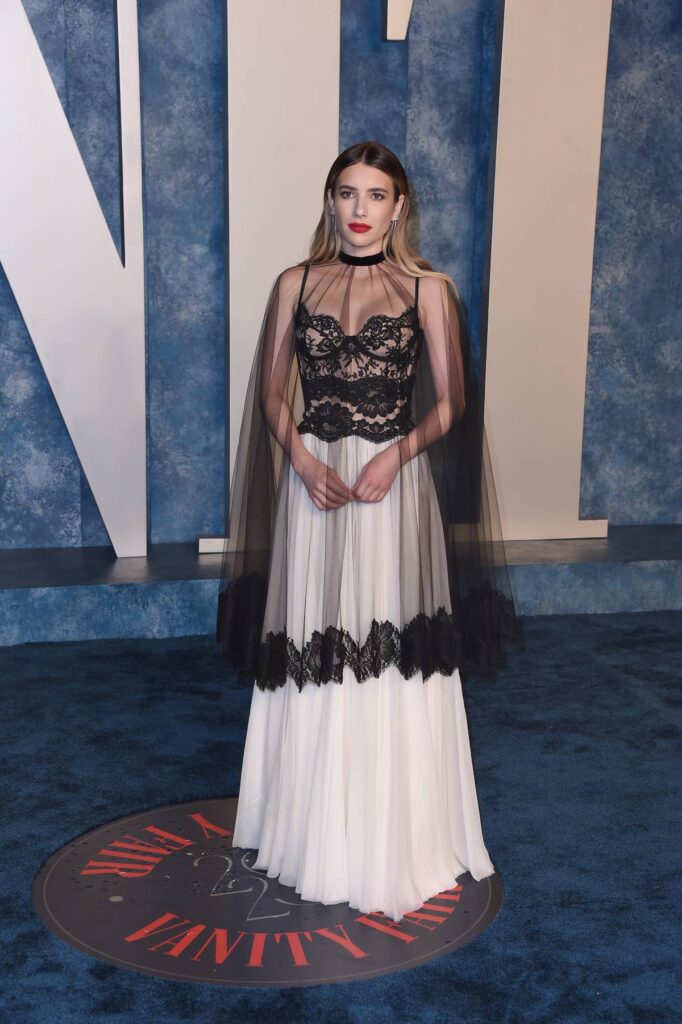 I'm waffling on Minnie Driver's Emilia Wickstead gown. I mostly love it. I don't like the pearl ladder on the side. I love the green floral print and am choosing to believe that's Minnie's shout-out to St. Patrick's Day coming up. The top is a little boring, but I love the full luscious skirt. The winners though, are the back detail and earrings. I'll bet this was amazing in motion.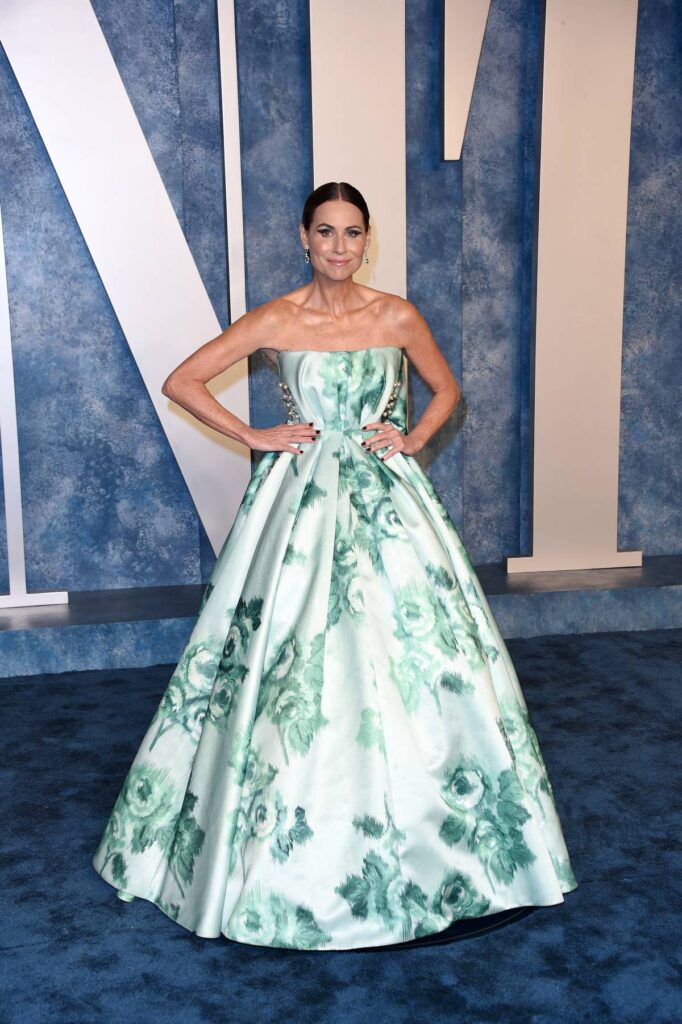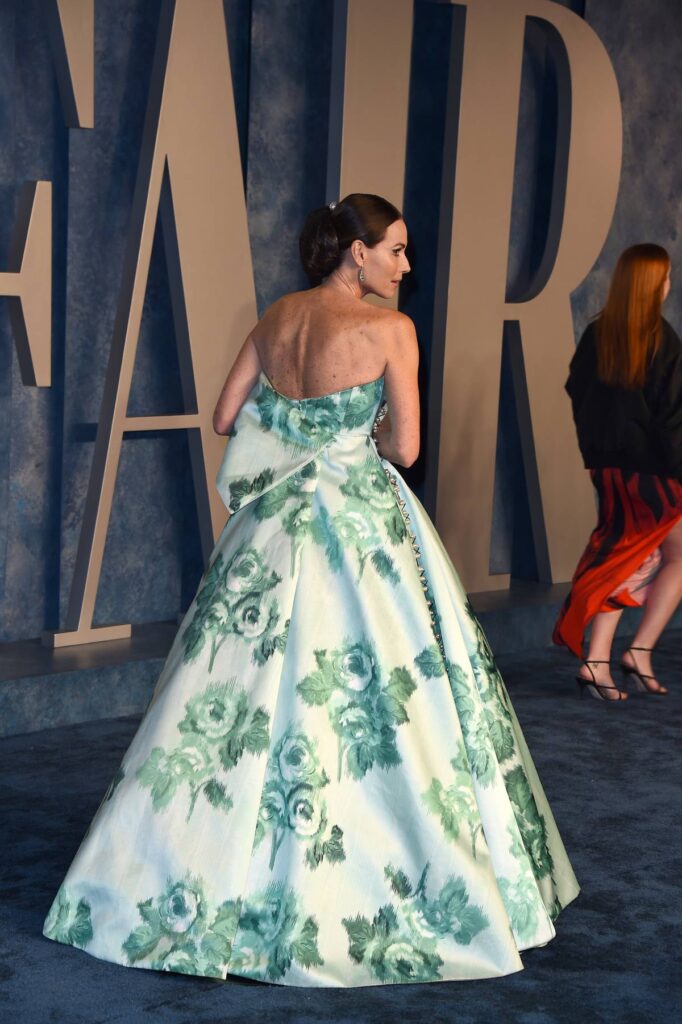 Photo credit: Cover Images, JPI Studios/Avalon and Getty Images