Embed from Getty Images
If you lost at the Oscars would you be tempted to go home and skip the parties? I know I would. Hell, I would want to ditch the minute someone else's name was announced. These celebrities have teams of people relying on them to showcase and promote their work. Plus their friends and coworkers are out and they can mingle. You know they have decent snacks and drinks and by that time you're starving. Networking is part of their job. I would not make a decent celebrity, is what I'm saying.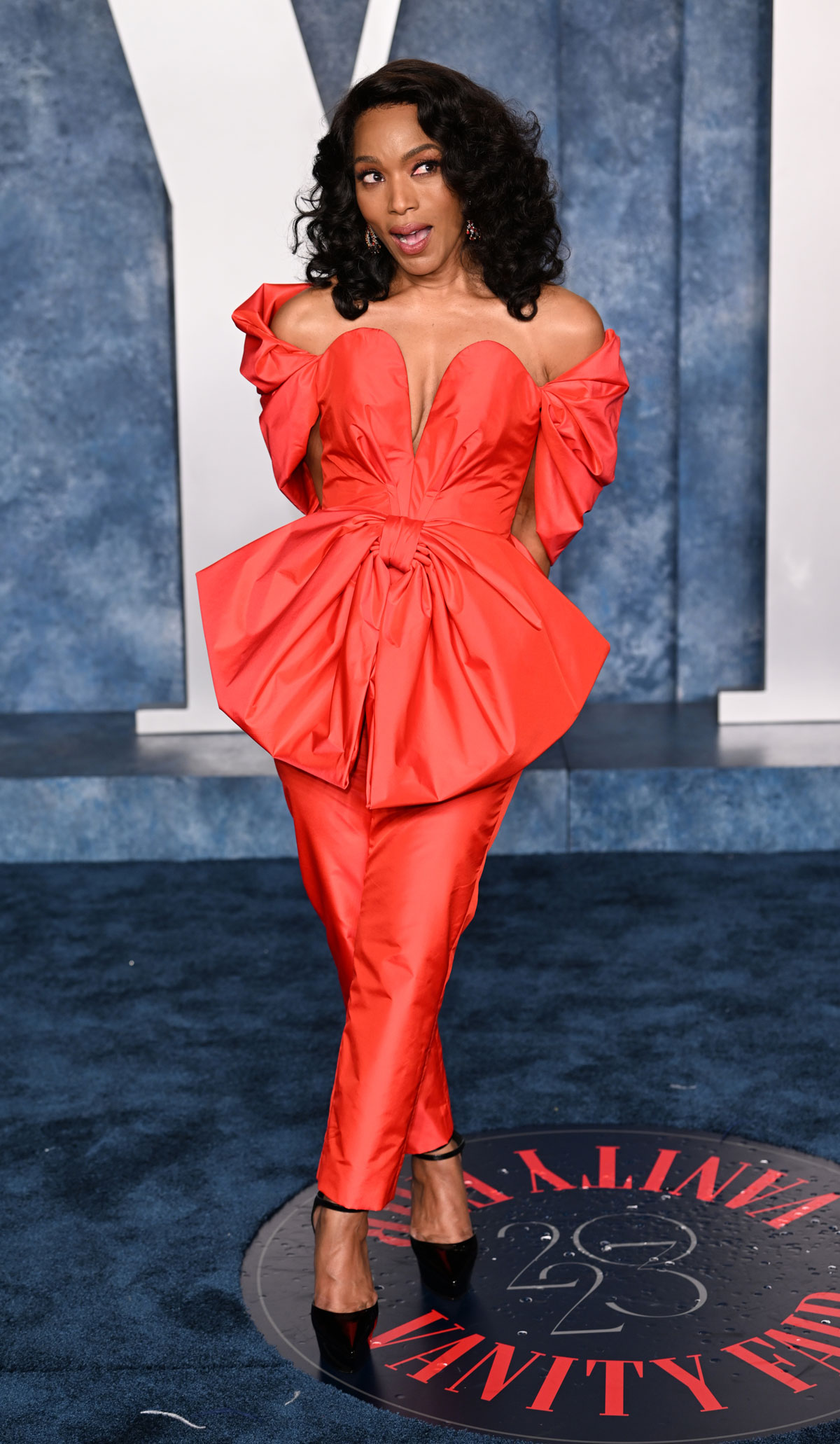 Angela Bassett wore a Moschino gown to the ceremony and she changed into a Moschino pantsuit for the Vanity Fair after party. She is vibrant and unbothered and her friends and family were there! I was looking at the Instagram for her makeup artist and he reposted a story where someone posted her picture and wrote "face card never declines" which is so accurate for her. He also posted the makeup he uses for her and it's all Chanel.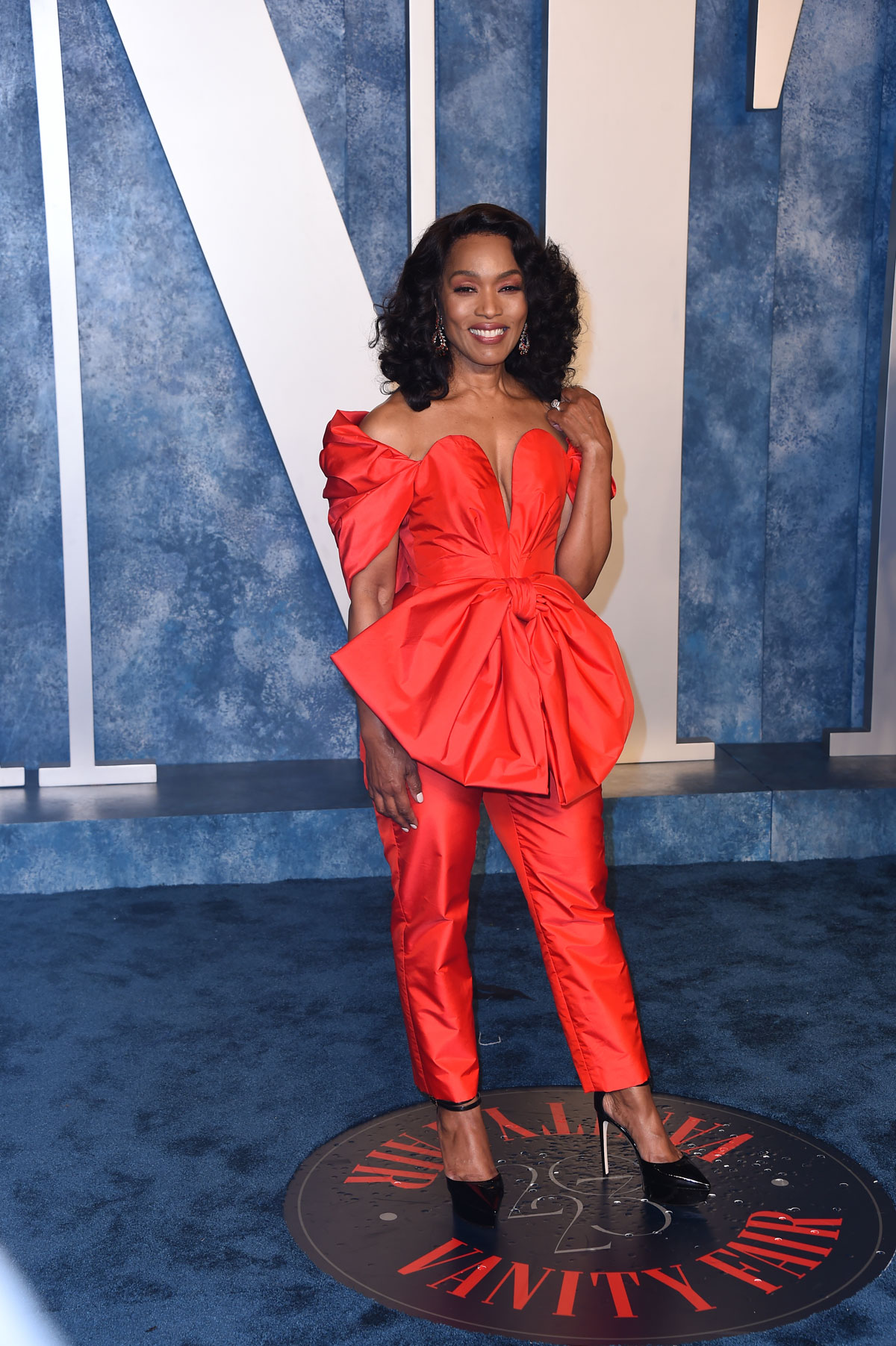 Danai Gurira was in a glam pink sequin gown that fit her like a glove. She was working that cleavage and she looked amazing. I love how she was all covered up and prim for the Oscars and let loose for the after party.
Salma Hayek wore Gucci to the ceremony. I don't have an ID on her after party dress, but she definitely picked the better dress to wear earlier in the night. This looks a little nightgowny, I think that's due to the lace edging. I like her daughter Valentina's dress a little better. Valentina is 15 and she looks so bored! I remember that age, it's just how they are.
Hong Chau changed into black ruched Maison Rabih Kayrouz. This is such a different look from her staid pink Prada at the ceremony and I like it. Like Danai, she was conservative for the Oscars and switched it up after. I've enjoyed seeing her fashion this awards season. She takes calculated risks.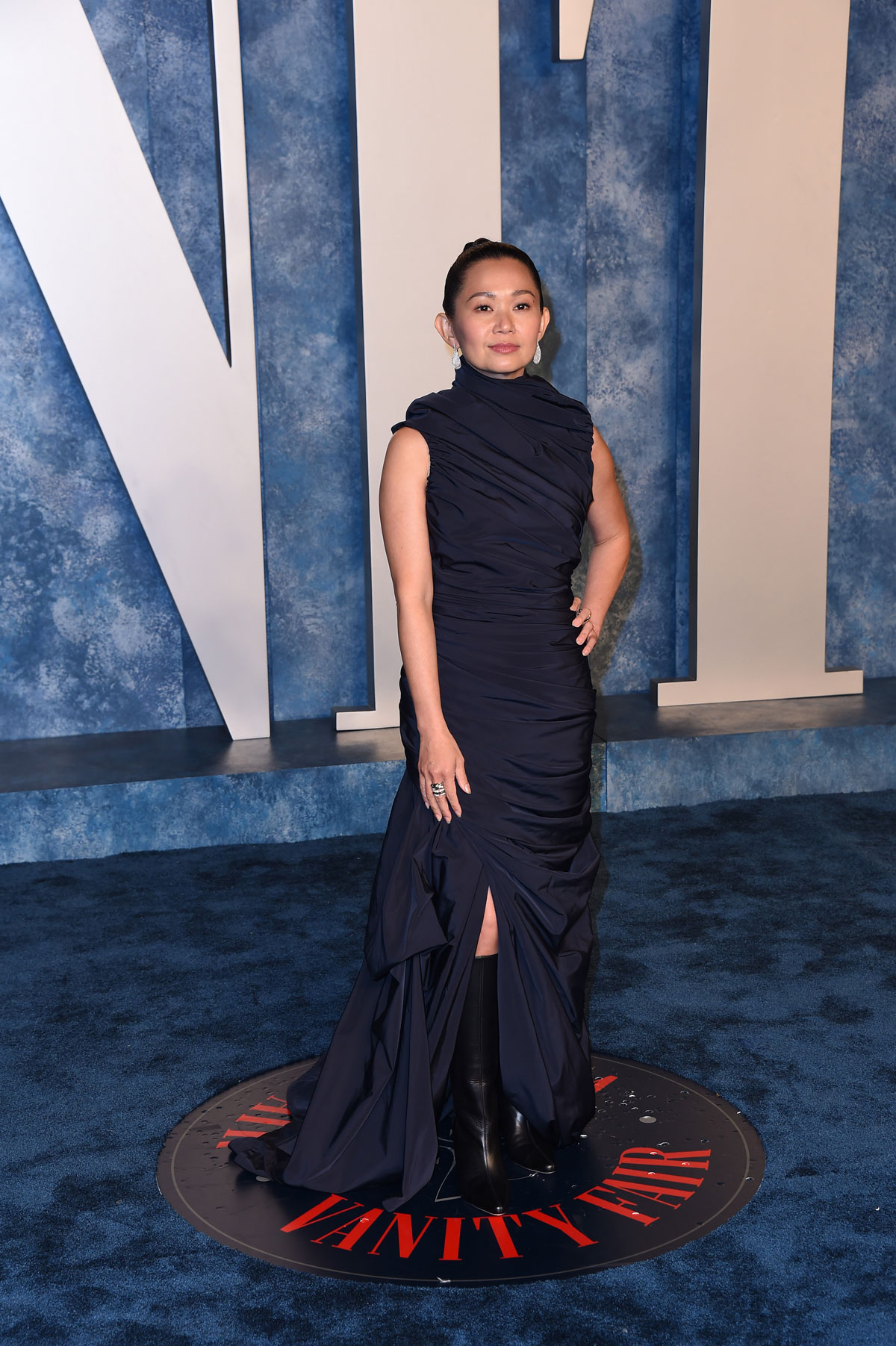 Allison Williams should have worn this striped gold gown to the Oscars. It's so much better than the pink Giambattista Valli mess she had on. She was just a presenter though, maybe she didn't want to overdo it.