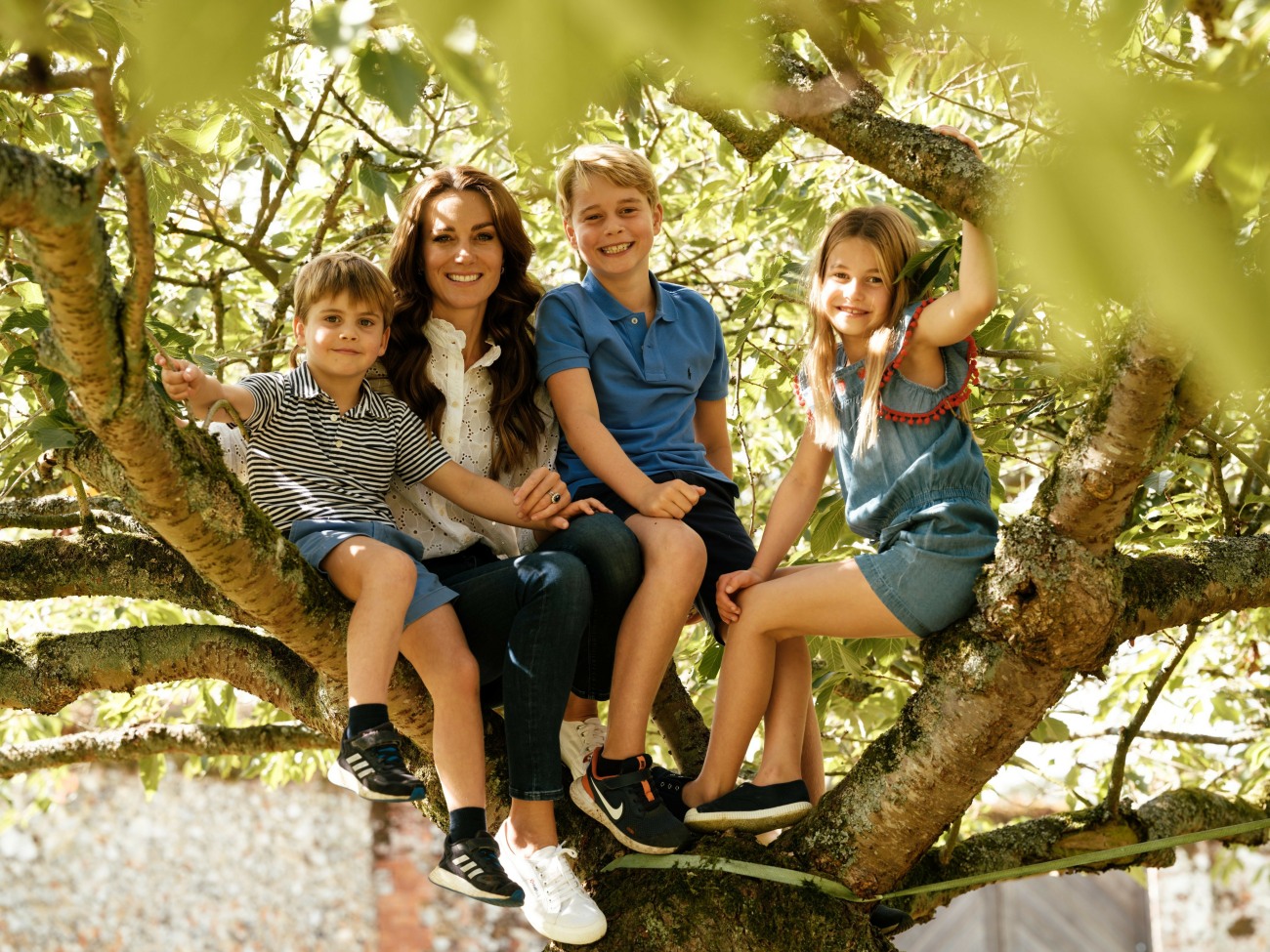 Here in America, Mother's Day is in May, after Easter. In the UK, Mother's Day fell right after St. Patrick's Day, on Sunday. Thus, we got some new photos of the Princess of Wales and her children. We've been seeing Prince George, Prince Louis and Princess Charlotte a lot in the past year, to the point where even the Daily Mail columnists are calling the kids "overexposed."
I wish I understood why Kate is so obsessed with trees and tree-climbing, but whatever, maybe it's not that deep. Photographer Matt Porteous positioned Kate and her children in a leafy tree. This photo is months old – it's from a photoshoot last year. I recognize the clothes! Kate and the kids are wearing the same clothes they wore in their "Christmas card photo." I presume this was taken in Windsor, around the time when William and Kate finally moved into Adelaide Cottage. That's what I thought last year too, with the Christmas card. I guess Kate didn't feel like hiring a photographer and doing a new photoshoot. She prefers to just parcel out these random, off-season pics. Oh well.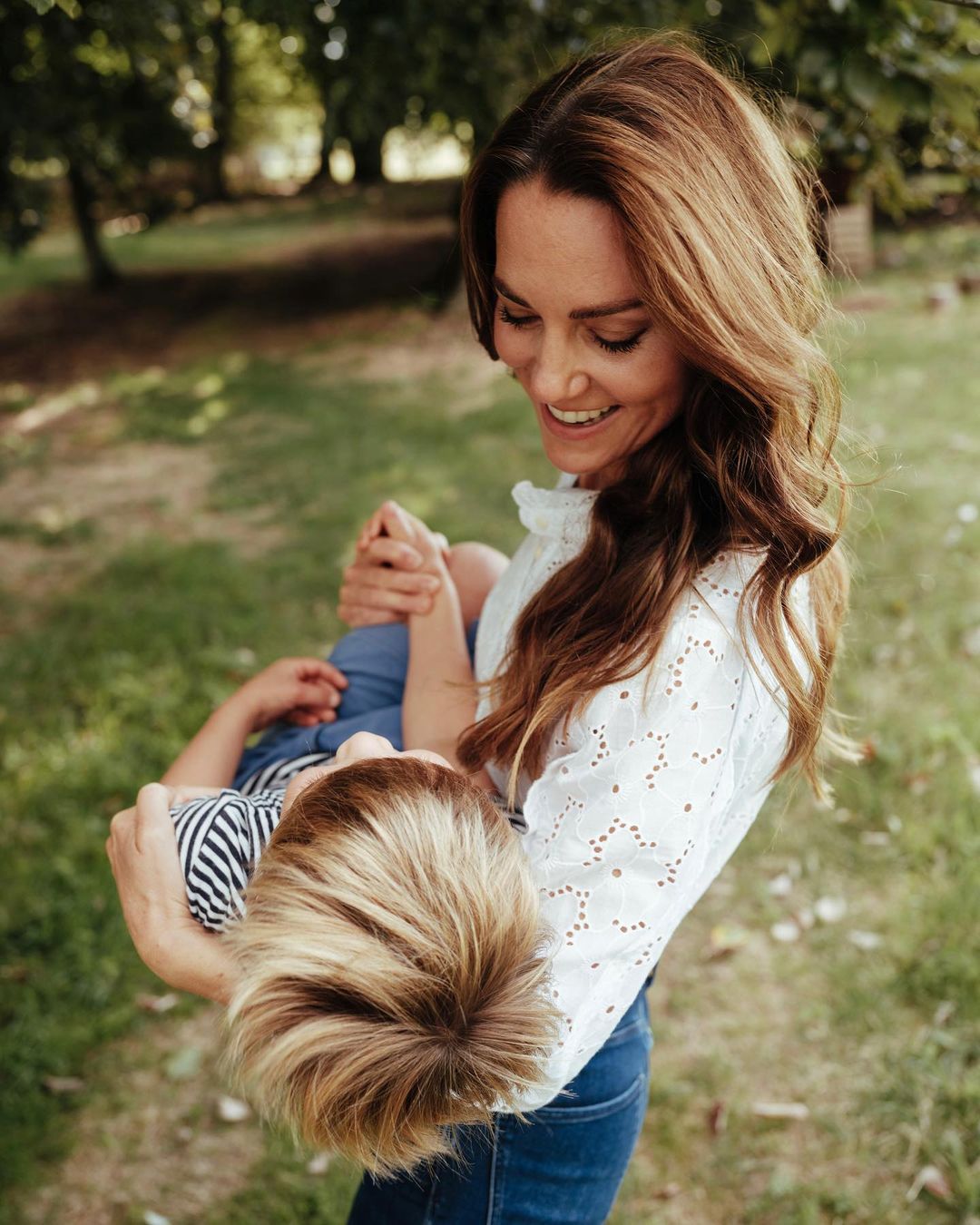 King Charles and Queen Camilla also posted photos of their late mothers too. Hold on, Charles had ginger-y hair when he was a kid?? And Camilla really takes after her mother.
💐 To all mothers everywhere, and to those who may be missing their mums today, we are thinking of you and wishing you a special #MothersDay. pic.twitter.com/v3ugcnH8pJ

— The Royal Family (@RoyalFamily) March 19, 2023
Photos courtesy of Matt Porteous for Kensington Royal.