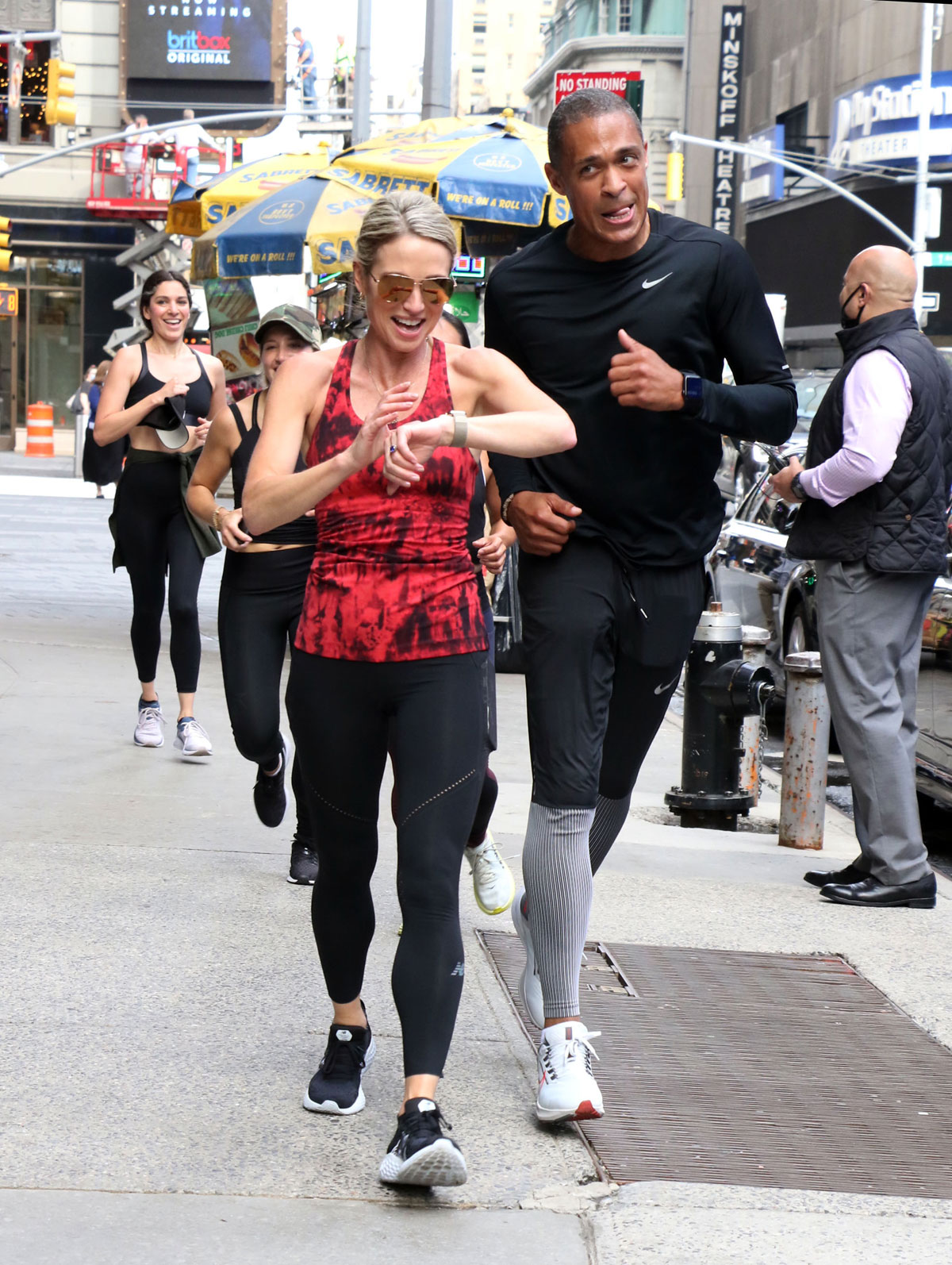 T.J. Holmes and Amy Robach were spotted and photographed in New York over the weekend. And for once they were not canoodling! They were running in the New York Half Marathon. The couple have run together before — they ran in the New York Half and New York Marathon together last year, with the latter being shortly before their affair was revealed. Amy is the dedicated runner of the two and apparently she inspired T.J.'s newfound love of running.
T.J. Holmes and Amy Robach are partners in life and in fitness.

A source tells ET that both Amy and T.J. have always been fitness enthusiasts, taking exercise very seriously, working out daily, eating right, and maintaining an active, healthy lifestyle.

"Amy has been an avid long-distance runner the majority of her life, she's on KETO, and has always used the open road to clear her mind, focus her energy, and channel it into bettering herself," the source says.

"And while T.J. has always been very active/into sports, Amy inspired his newfound love of long-distance running, and it's been a shared passion ever since. Expect to see the two on the open road, running together, in future races," the source adds.

On Nov. 7, 2022, Amy and T.J. completed the New York City marathon together, with Amy sharing several photos of the two of them running alongside one another, as well as celebrating post-race.

A source told US Weekly that Amy challenged herself to run four marathons in 2022, with two in two weeks, and T.J.'s support meant a lot to her, as she wrote on Instagram, "4 marathons… 2 in the last 4 weeks… NO WAY I could ever have accomplished this alone! I love this running crew so much. We encourage each other, train together and finish together."
Sure, I'll buy that running is a shared passion. They both seem to be very active people and maybe that's what they bonded over. When T.J. and Amy ran together last year, they talked about it on GMA3 and even did some training tips videos in which they gushed all over each other. Amy even said he beat her by one second in the half marathon last year and I kind of think she let him win because she sounds like quite the dedicated runner with all those marathons. I wonder if that extra time Amy and T.J. had training together is what really sparked the affair. Anyway, I guess it's nice that they have something in common and something to do besides PDA everywhere. Daily Mail claims T.J. and Amy prepped for this latest half marathon through "intimate sex workouts," which is obviously completely made up and yet sounds true.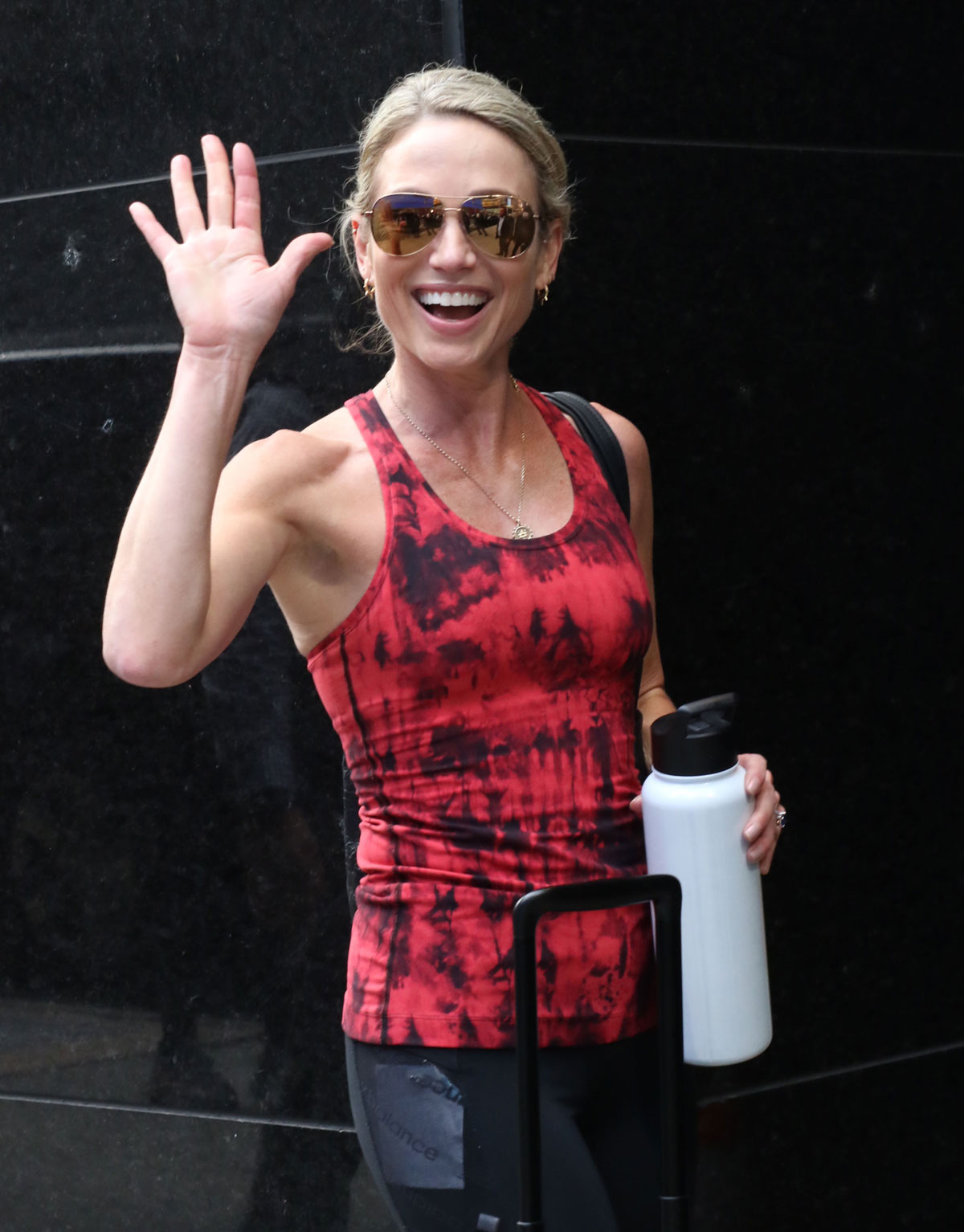 Photos credit: Roger Wong/Instarimages.com, Getty and via Instagram