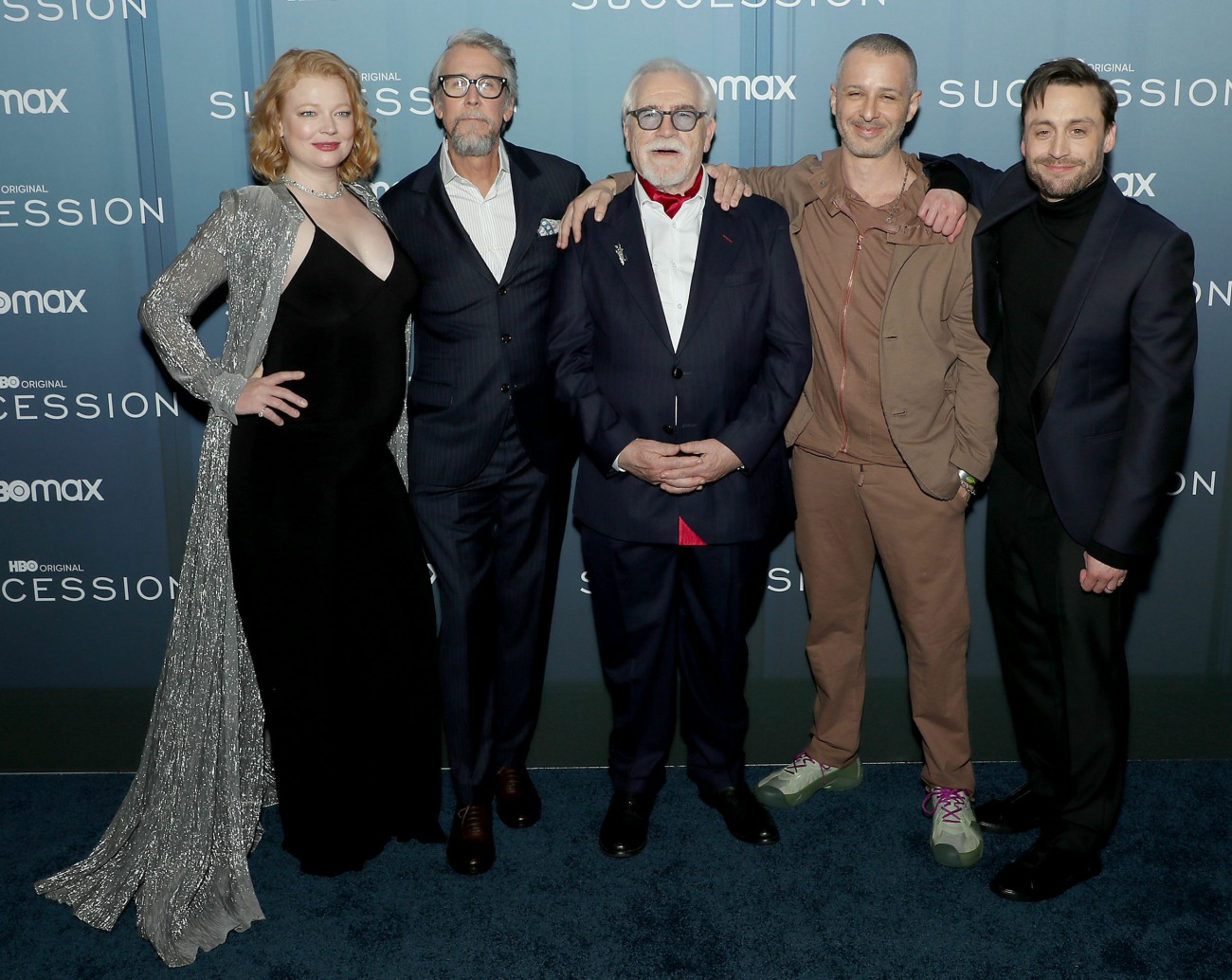 SPOILERS for Succession Season 4.
People are still grappling with what happened in the third episode of Succession's fourth season, "Connor's Wedding." What's funny/sad about Logan Roy's death is that it was always the raison d'être of a show called "Succession." It was always supposed to be about Logan Roy's children and associates grappling with the messy chaos left in the wake of Logan Roy. It just took us more than three seasons to get there. It's incredible that there are now seven episodes left of the show to give us just that: what happens in the post-Logan era? I strongly suspect that everything will fall apart, from the deal with Matsson, to the presidential election, to the actual company Waystar Royco. The Roy kids are all falling apart too – they don't know how to exist without their father. Anyway, Brian Cox gave an "exit interview" to the New York Times – you can read the full piece here. Some highlights:
He got the news about Logan's death from the show's creator, Jesse Armstrong. "He called me, and he said, 'Logan's going to die,.' And I thought, 'Oh, that's fine.' I thought he would die in about Episode 7 or 8, but Episode 3, I thought … 'Well that's a bit early.' Not that I was bothered."

What he thought of how Logan died: "Well, they had to end it somehow, and it was Jesse's choice. I've said it before, and I'll say it again, the problem with a lot of television, particularly American television, is it goes past its sell-by date. And the great thing about Jesse and the writers is they wouldn't do that. It was difficult for them because it wasn't easy to bring this to an end. And I think Jesse found it sad — at the premier, somebody shouted out, "Well, if it was so sad, why did you do it?" But I think there are lots of reasons for Jesse finishing it. And I applaud the fact that he did that. It was courageous because everybody loves the show. Always leave the party when it's at its height, not when it's going down.

The Irish goodbye: "I just think that's what makes the show. You think about "Game of Thrones," when they didn't know what they were doing at the end, and they had an ending which was not really satisfactory. And the audience was furious. The audience [for "Succession"] might be furious; they might miss Logan and say, "Oh, what are you doing killing off one of the most interesting characters?" But it's fine by me. I'm doing a lot of other stuff. I'm going back to the theater. I'm going to hopefully direct my first movie in my grand old age. And I'm doing "Long Day's Journey Into Night" in London [in spring 2024]. So I know what I'm going to be doing probably till next summer.

Logan's death changes the stakes: "It does change the stakes. The main protagonist is gone. And the kids are having to deal with it, or not. I think it's going to be hard next week for a lot of the audience because they're going to miss Logan. And I don't think that's a bad thing — I think that's actually quite a good thing. Logan was coming to a rest point anyway. He realized that his children were never going to be — he's got that great line when he says, "I love you, but you're not serious people." And I think that is so fundamental. The whole premise is really about entitlement and the rich and the fact that he's plowed this particular furrow. And the consequences of that plowing are these kids and how [expletive] up they are, not necessarily because of him, but because of the wealth. They all suffer from entitlement in one form or another. And they behave like entitled spoiled brats a lot of the time.

On Method acting: "The problem with the Method thing is … I think [acting] is a lighter thing. You have to be more deft in your acting — still be in it, still be committed very deeply to it, but you've got to be able to turn on a dime. You've got to be able to drop it and come back. Otherwise, it becomes just like walking constipation.

The problem with American actors: "[Actors] think it's about, "Oh, I just subsumed myself in the character and then I live it 24/7." A real problem that America has — and I think it's also what our show is about — is that America is only interested in the pursuit of individualism at the expense of community. When you look at the European theater, it's all about community and groups who have dug in and have kept going year after year after year. America hasn't done that. It's the ensemble, the community that's important in any project that you're working on as actors. You have to create the community and you have to behave toward the community; it's not about your, "I have to do this; I only can do it this way."
Logan's line, "I love you, but you're not serious people" is especially amazing considering it was one of the final things he said to his children the night before he passed away. It's one of those lines which will echo through the rest of the season, reminiscent (I believe) of Tom telling Kendall last season: "I've seen you get f–ked a lot, and I've never seen Logan get f–ked once." Anyway, I'm still blown away by the bold choice of killing off THE patriarch in the third episode of the final season. That's such a confident move from Jesse Armstrong and the writers too – the fact that they've given themselves enough time to tell the story of "succession," the story of what happens post-Logan. It will be one catastrophe after another, given that Logan never set up his children to succeed on their own. He spent their entire lives teaching them to keep secrets from one another, to stab each other in the back, to trust no one.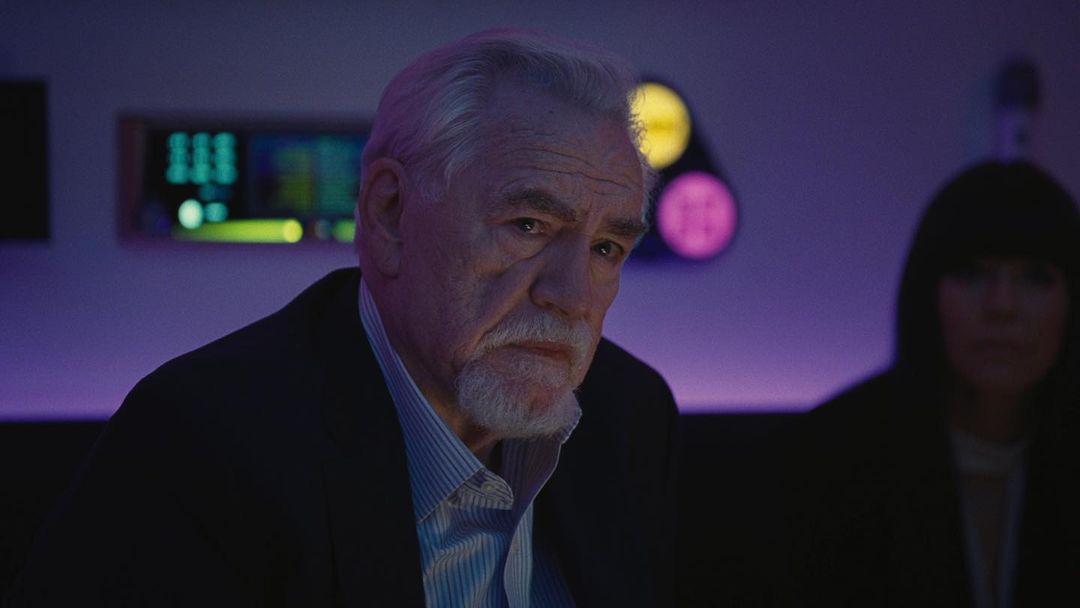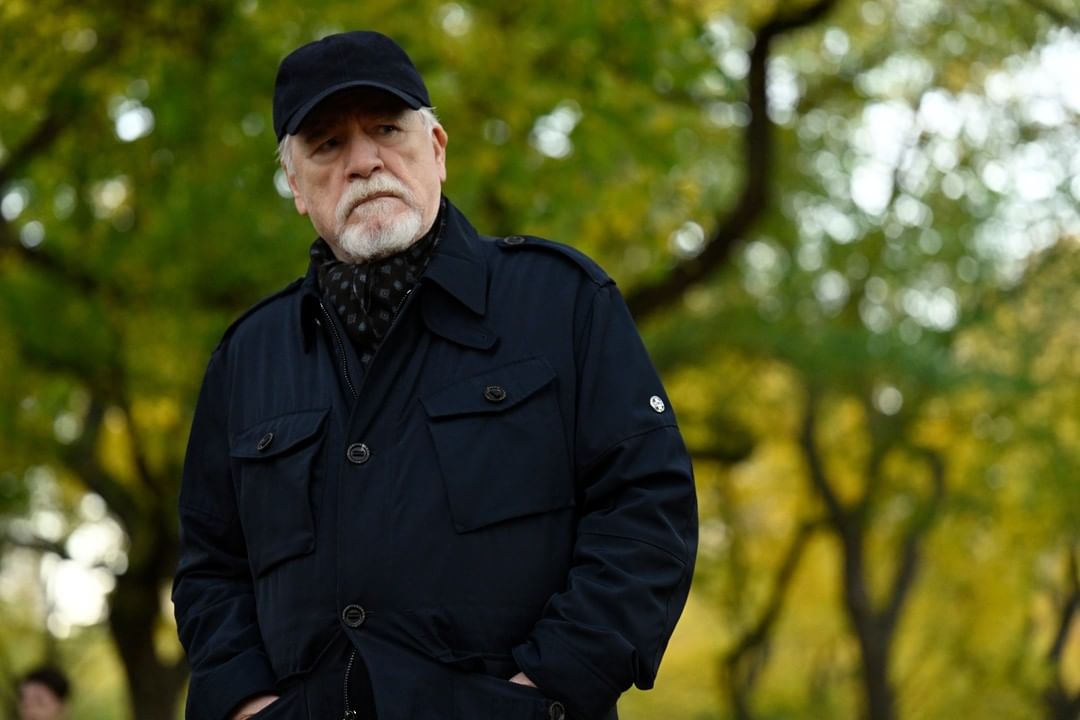 Photos courtesy of Avalon Red, Cover Images, HBO/Succession.