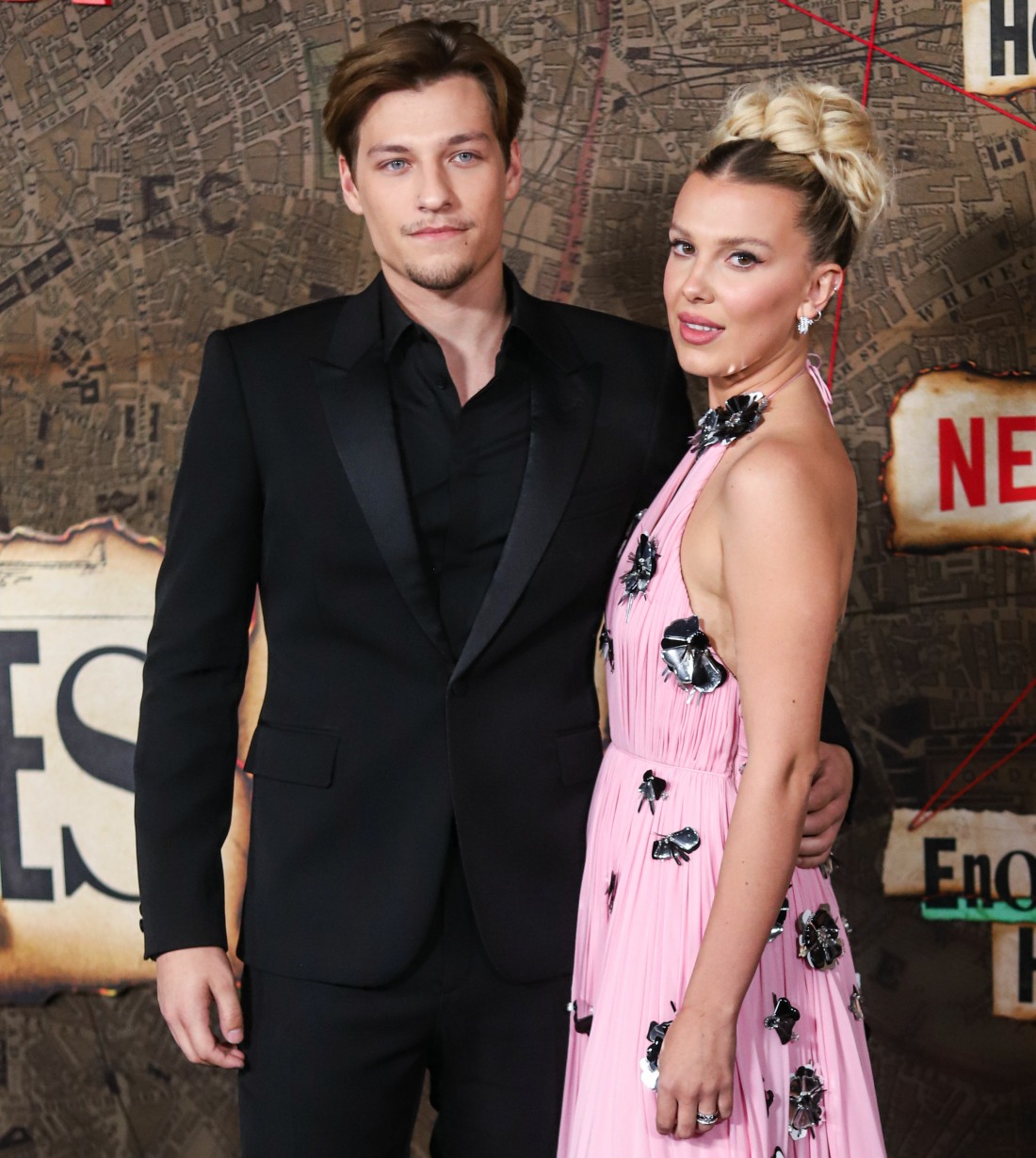 Millie Bobby Brown has grown up so fast. She had to, out of necessity. She has stage parents and she is the sole provider for her family. She's been working for a decade or longer and she's only 19 years old. For years, she's been desperate to carve out her own life, away from her stage parents, which has led her into a couple of pretty awful relationships with really toxic douchebags. But for the past year (maybe longer?), she's been with Jake Bongiovi, son of Jon Bon Jovi. He's 20 years old. They just got engaged:
Stranger things have happened! Millie Bobby Brown took to Instagram on Tuesday morning seemingly announcing her engagement to boyfriend Jake Bongiovi.

The 19-year-old Stranger Things star posted a sweet black and white photo of herself grinning with Bongiovi, the 20-year-old son of on Bon Jovi, hugging her from behind while a large diamond ring was on display on her ring finger.

Brown captioned the pic with the lyrics to Taylor Swift's song "Lover," writing, "I've loved you three summers now, honey, I want 'em all"
I mean… they're way too young. But God bless, honestly. I hope they make it, I hope they're happy and I hope they find a way to take care of each other. The fact that he's a nepo baby is actually giving me some hope, in general. Like, I know Jon Bon Jovi didn't raise a scrub. Jake's been around fame and the industry all his life. But yeah – two kids who are too eager to grow up. We were the same at that age too, don't forget.
Photos courtesy of Avalon Red, Instagram.