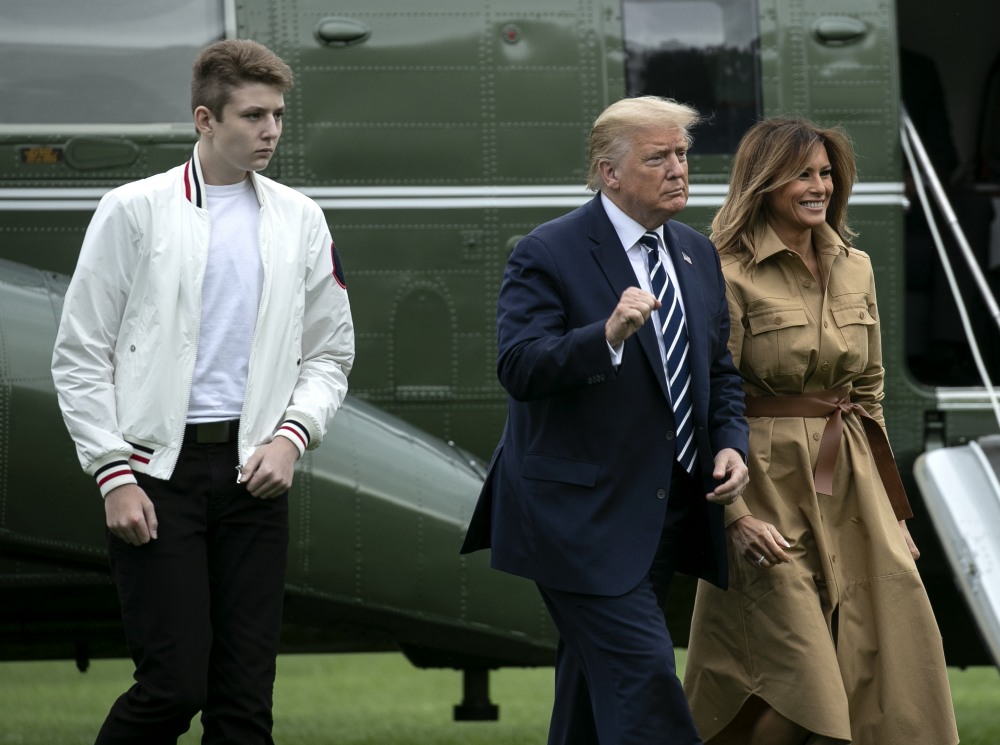 On Easter Sunday, Melania Trump was seen at Mar-a-Lago with her recently-arrested husband. That's nothing notable – from what I gather about the Trumps' marital arrangements, they live separate lives most days and only see each other for dinner, then they go their separate ways again. Still, Easter was one of the first times people saw Melania and Donald together after his arrest, but according to People's sources, it won't become a regular thing:
In the wake of Donald Trump's arraignment over an alleged hush money payment he made to adult film star Stormy Daniels in 2016, Melania Trump wants to remain out of the spotlight, sources tell PEOPLE. That means that while her husband continues to host rallies and speaking engagements as part of his 2024 presidential campaign, Melania doesn't have plans to get involved.

"Melania is not now or hasn't recently taken part in her husband's political events," a source tells PEOPLE. "It is not comfortable for her." The source adds that Melania has her own life at the couple's Palm Beach, Florida, home at Mar-a-Lago and likes to be left to herself, even as chaos and drama surrounds the former first couple.

"Melania can be aloof and not particularly friendly because she simply wants to be left alone," the source says.

In his first speech after his arraignment last Tuesday, the former president thanked his family for supporting him amid his legal battle — though he left out any mention of his wife. Melania, for one, doesn't seem to mind going unmentioned.

"At this stage of her life she does not want to be in the spotlight," a source tells PEOPLE. And while Melania reportedly has feelings about her husband's role in the alleged hush-money payment, she is focusing instead on her son, Barron. Melania does what is expected and wants Barron to have as much protection around him as possible," the source says.

The source continues: "Melania's normally quiet and in the background manner has served her well in the series of scandals plaguing her husband. I assume this will continue."
I believe this is generally their arrangement – I remember when Melania simply refused to move into the White House for months in 2017. She always seizes every opportunity to NOT show up for her trash husband, and after all of the drama of the past six years, she's opting out. Now, Page Six's sources claimed something else entirely – that Melania's Easter appearance was the start of a new era.
After Melania Trump was seen for the first time since hubby Donald's indictment and arrest, sources tell Page Six she has agreed to be a fixture in his campaign. One source said her public message and appearance with Donald, 76, on Sunday came after her husband urged her to be by his side.

"He told her, 'I really need you for this because we are going to be campaigning,'" a source said. "They had a major talk over the weekend, and she has … agreed to be on board."

On Easter, the duo was seen together at the resort having Easter brunch behind a velvet rope. They even got a standing ovation when they entered the room. An insider told us of the holiday meal: "She wanted just to be alone with him; that was her request. The fact it was the two of them alone was a big statement. This was a statement [saying], 'We are together, I stand by my husband.'"

The source said of the velvet rope: "It was two of them and they had roped off the table. I think she wanted to show support, but didn't want to have to talk about any of this s–t."

Another source told us of the couple after Melania's recent public absence, "The Donald's family and Melania are closer than ever. She's happy at his new emphasis on family, and family life. She has asked him to be there for Barron, and he has been, and she in turn has told him she'll support him."
I also think this is true: "She has asked him to be there for Barron, and he has been, and she in turn has told him she'll support him." For Melania, everything is transactional, as it was when it came to moving into the White House. Melania used the fact that her husband needed her around for the optics, so she reportedly negotiated a more favorable prenup (or post-nup). I would assume the same thing here – Melania is negotiating her fee schedule for making appearances alongside her husband. Not just financially, but she wants more favorable terms for Barron and probably her parents too.
LMAO at this:
We ask readers to exercise caution and good judgment when determining whether or not stories concerning the former First Lady are accurate, particularly when they fail to cite Mrs. Trump as a source of information.

— Office of Melania Trump (@OfficeofMelania) April 11, 2023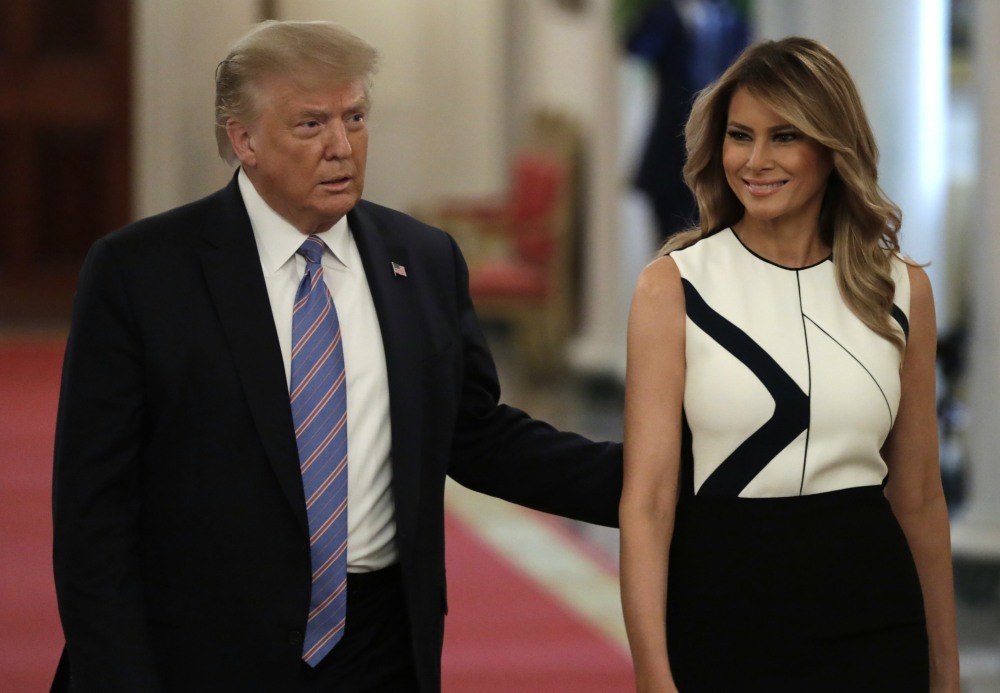 Photos courtesy of Avalon Red.