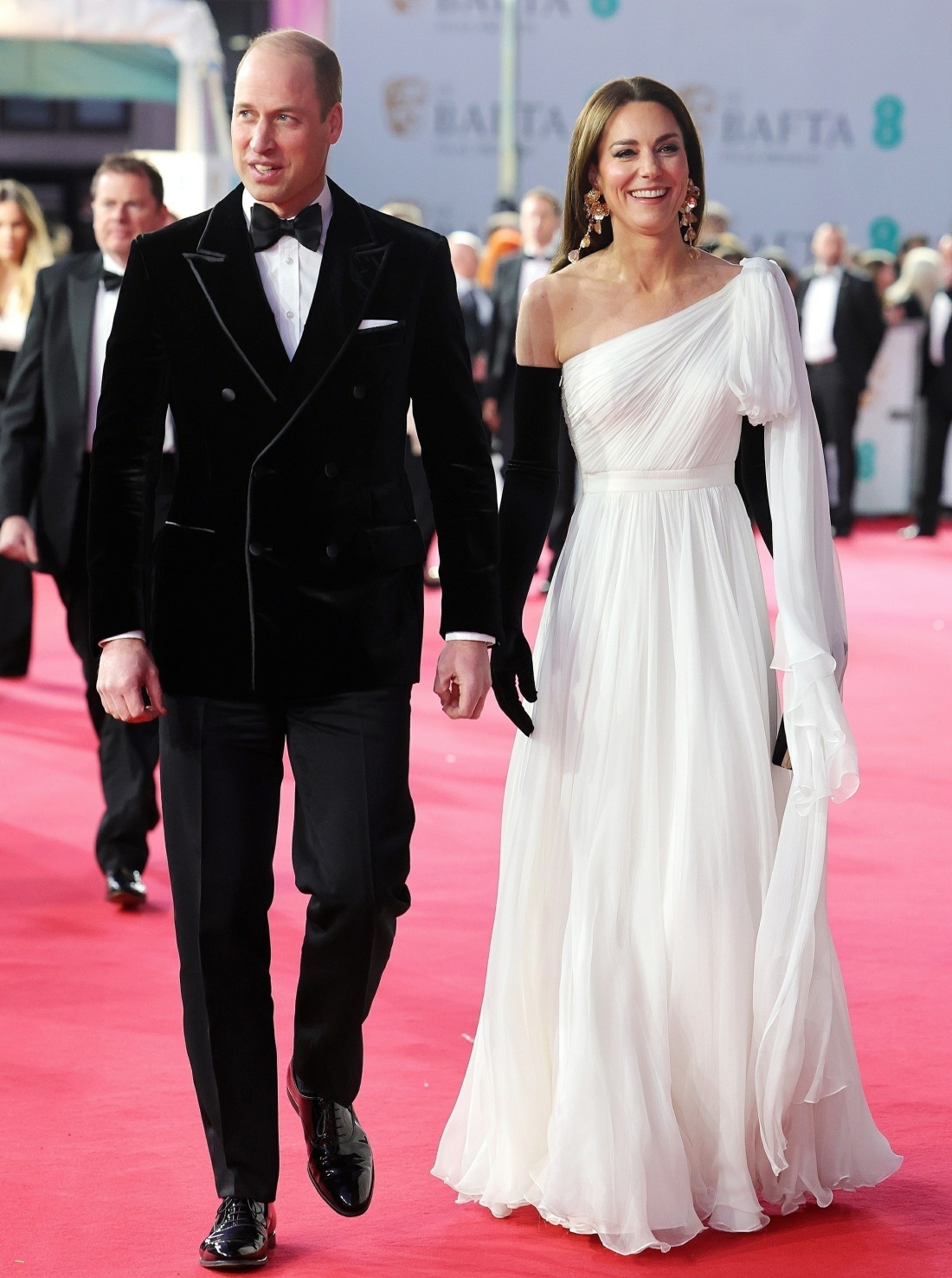 Ever since Kate became "the Princess of Wales," her styling has gone straight to hell. The quality of her wigs and extensions has fallen off a cliff, she staggers from dowdy Victorian gear to Meghan cosplay and she's spending way too much money on ugly clothes she's only worn once. But to hear the Salt Island media tell it, William and Kate are setting the style standard for the rest of the Windsor clan. The Telegraph did a ridiculous piece called "The royals have never looked so chic – and it's all thanks to William and Kate." It should have been called "Busted Wiglets & Doom: White Privilege and Single White Female-ing Your Sister-in-Law to fill the hole in your soul." I am giving you just the most bonkers highlights:
The Edwardian Disruptors: The word disruptor doesn't instantly spring to mind in the context of the Prince and Princess of Wales. Yet in the 13 years since their engagement, Kate and Wills have quietly revolutionised the way senior royals dress, honing a modern royal style strategy that makes them and their three photogenic children both charmingly traditional and highly relatable.

Color coordination & normcore: Despite the careful colour coordination at work in all the Waleses' family walkabouts – including Easter Sunday's rhapsody in blue – William remains the embodiment of normcore although if he absolutely must, he can scrub up well for a Bafta red carpet or a royal procession. The Princess, meanwhile, is the always appropriately dressed mum of three who shows other mums how to make M&S look aspirational by getting it altered to fit properly and ensuring her hair and make up are as glossy as they are when she's in Alexander McQueen.

Frugal Peg: William may not share either of his parents' interest in clothes, but that doesn't mean he doesn't have Views. It was William, sensitive to charges of extravagance, who encouraged Kate to adopt a high/low approach to fashion. Mixing high street with designer played well to the frugally minded as well as adding a degree of interest for royal watchers who can now share and comment on the pictures of the royals that whizz onto websites and social platforms the moment they leave the house.

CopyCamilla? None of this has been lost on the other royals who are (mostly) as keen as the King and Prince of Wales to ensure there is no significant seepage of popularity in the coming years. In their different ways, they've all been taking notes from the Waleses for years.

One must dress your children like lil' colonialists: The Wales children mostly look as though they've stepped out of the 1950s – and against all reason, even republicans wilt. In the face of mass logo-isation, the three Waleses' shorts, smocking and Start-Rites have sparked a mini revival in traditional childrenswear.

Matchy-matchy: Go viral by colour-coding your outfits – On Sunday, the senior royals (King Charles, Queen Camilla, Princess Anne and the Waleses) all wore blue. Less senior royals (the Duchess of Edinburgh, Zara Tindall, Princess Beatrice) were in pink. Is this a modern version of the Sumptuary Laws – the medieval legislation that regulated the fabrics and colours people wore according to their status? None of this choreography happens by accident.

Rebel Keen: "Small rebellions make it interesting – It took Kate the outsider years before she felt comfortably deviating from royal protocol. These days the Princess is more daring: witness the red nail varnish that on Sunday had replaced the nude pink which was the late Queen's preferred choice. Meanwhile the Queen Consort loves a hint of leopard print and swapped a coat for a cape last week. These small but revealing touches are widely appreciated by all but the most curmudgeonly of observers as they suggest both women are now feeling more at ease with their roles.

Pro tip, "Humble-brag your heritage jewellery": Both the Queen and Princess of Wales have been amping up the heirloom family jewellery lately. In late March, Camilla wore the late Queen's necklace and Queen Mother's fabulous Art Deco Greville tiara to a state banquet in Berlin. Meanwhile, for Common-wealth Day last month, Kate accessorised a sprigged navy silk Erdem suit, one of her most regal day looks yet, with the Prince of Wales three feathers brooch, a royal heirloom dating back to 1863, and sapphire and diamond earrings which once belonged to Princess Diana.
I lost it at "heritage jewelry." It's a stretch to even refer to Royal Collection pieces as "heirloom pieces" rather than what they are – stolen, grifted or illegally gifted. Plunder from another era, symbolizing their privilege and neo-colonialist attitudes. Look no further than Kate's red nail polish suddenly branded as a "small rebellion." When Meghan wore colored nail polish, she was called vulgar, unroyal, common, disrespectful, etc. It's so different when it's a white woman, I guess. Anyway, Peg and Keen are not disruptors nor are they rebellious. Kate, in particular, wanders around like an extra from Downton Abbey who borrowed a Call the Midwife wig.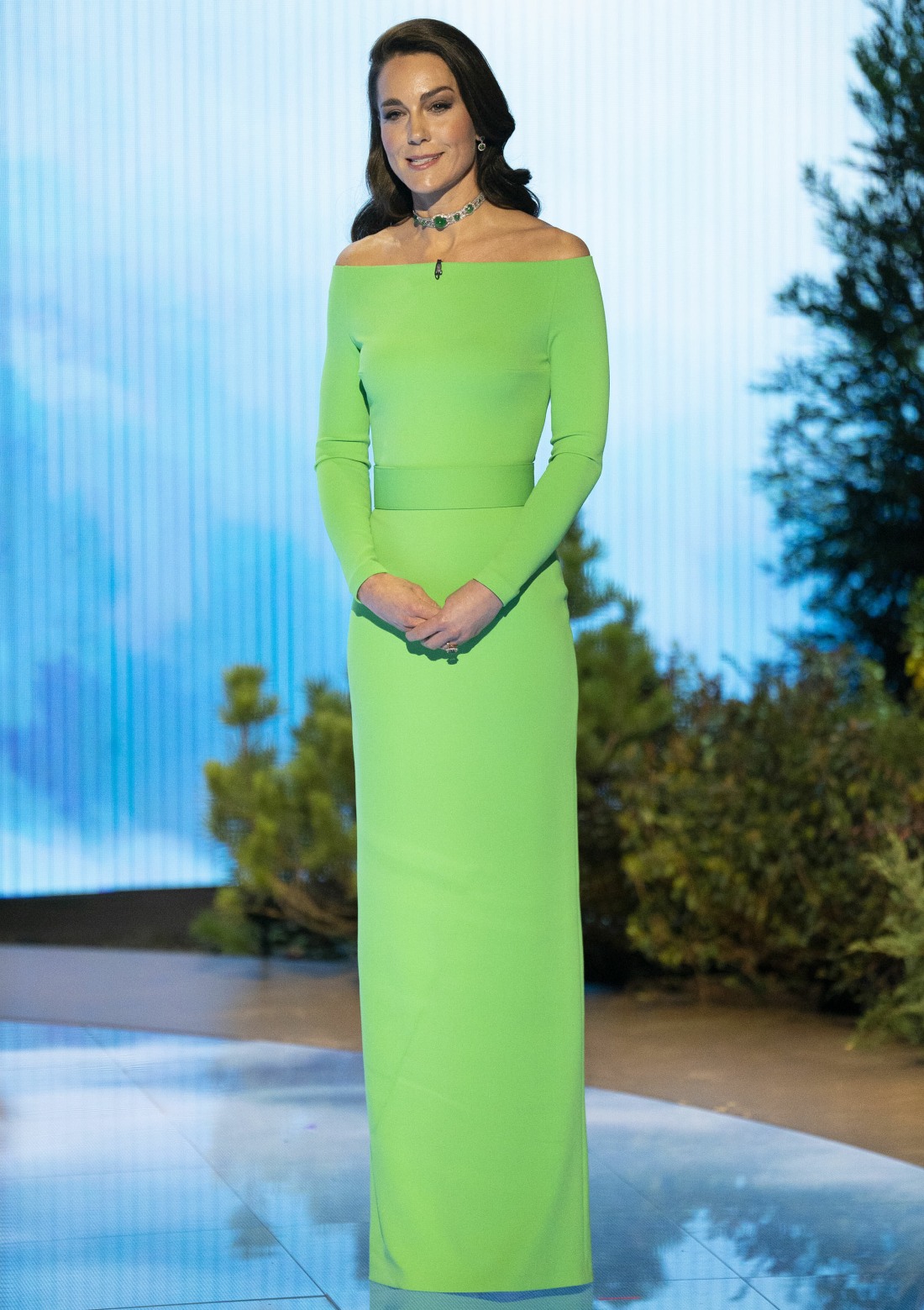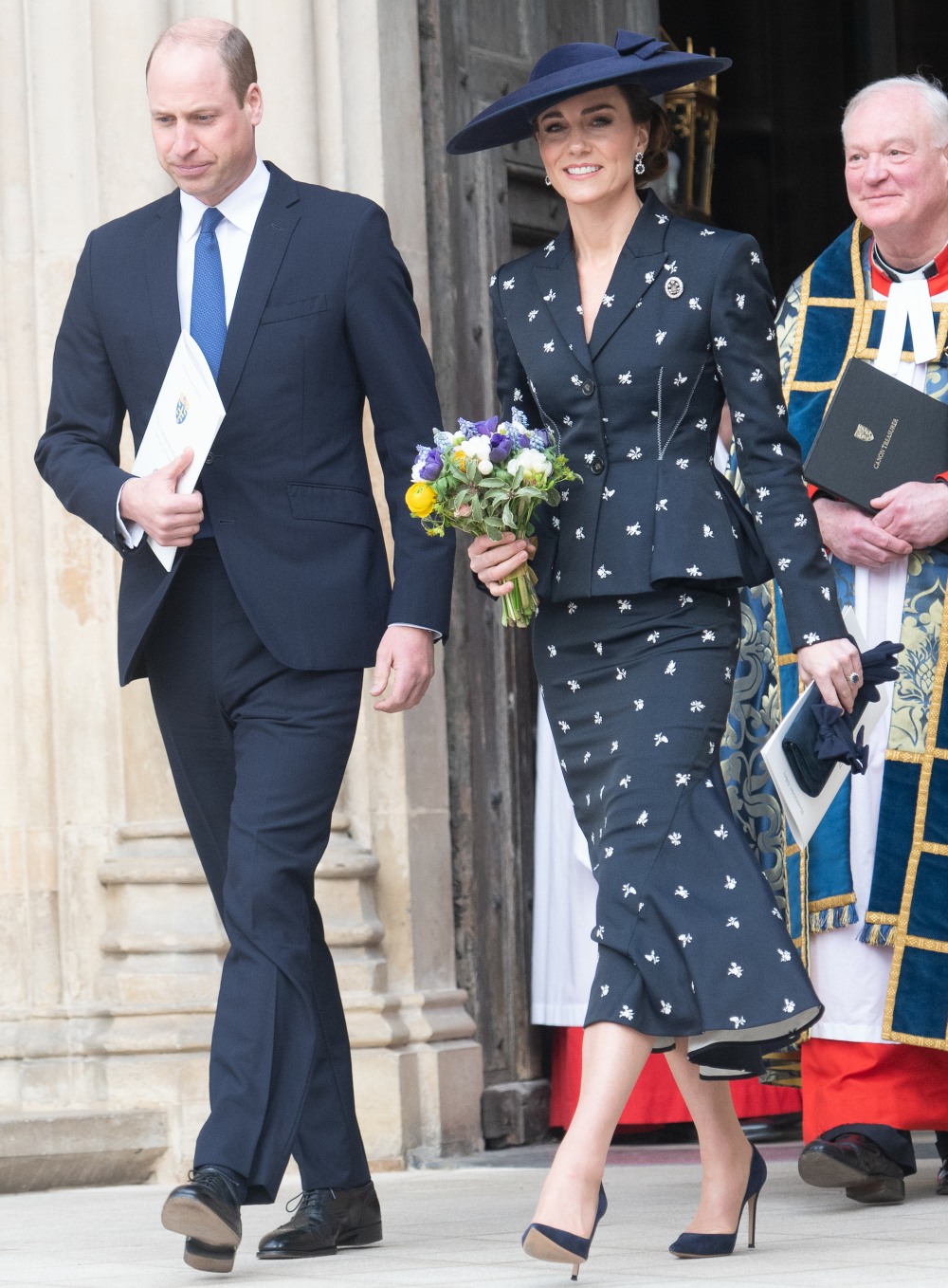 Photos courtesy of Avalon Red, Backgrid, Cover Images.