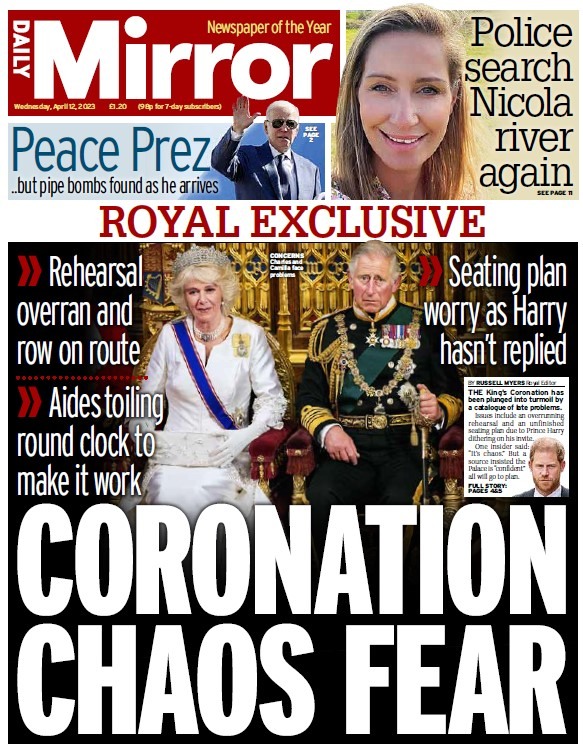 There are several amazing stories in the British media this week about coronation chaos, aka Chubbly Shambles. Apparently, the Windsors and their staff have only begun to organize the actual ceremony and try to pace out how long everything will be and it's just been one catastrophe after another. King Charles is worried he's going to collapse under the weight of his cloaks and stolen jewels. No one has made a firm decision about who gets to wear tiaras because Charles keeps dithering over the dress code. And to make matters even worse, the seating chart can't be finalized because the Duke and Duchess of Sussex still haven't RSVP'd.
The Duke and Duchess of Sussex's reluctance to confirm their attendance at the King's coronation has caused huge headaches for organisers. Sources close to Prince Harry last night confirmed "no decision" had been made by the couple.

Despite the Sussexes, who quit their royal roles in 2020, being aware of the April 3 cut-off date, Buckingham Palace staff are still none the wiser as to whether they will show up. It means organisers in charge of details such as seating arrangements, transport and security for VIPs, are unable to sign off on their plans. Buckingham Palace last night admitted seating plans were still not confirmed, just over three weeks away from the May 6 ceremony.

Royal sources revealed how organisers are "exasperated" with the couple, who have spent two years railing against the monarchy after they decided to leave in favour of earning millions in the corporate world. The Duke and Duchess have been in "email correspondence" with the palace in recent weeks, but Harry reportedly remains in a "predicament" about whether to attend. Palace insiders said they expected him to attend but were unsure whether Meghan would accompany him and may choose to stay in the US given it is their son Archie's fourth birthday on the day of the coronation.

A source with knowledge of the plans, said: "They (Harry and Meghan) still haven't confirmed either way. Of course they will be afforded extra time but in all honesty, everyone is exasperated with them."

The Mirror last week revealed how Harry and Meghan, who now live in Montecito, California, do not feature in plans for a roaring coronation day finale on the famous Buckingham Palace balcony, featuring the Red Arrows. The King declared he would only share the historic moment with the "working royals", those who have dedicated their lives to the monarchy and public service. One well placed source said: "His Majesty wants to be surrounded by those who he considers to be the heartbeat and future of his family, hence there is no place for the Duke and Duchess (of Sussex) or the Duke of York."

Palace sources said they would continue to plan for the Sussexes to attend "unless advised otherwise".
FAFO, that's all I've got to say. If you wanted Harry to come at his father's command, then his father should have thought of that years ago. In the same breath as these courtiers are melting down at the fact that the Sussexes won't confirm, they're proudly declaring that the Sussexes are not the heartbeat or future of the family. Imagine saying that about your son and grandchildren.
The Mirror is also running an interview with a "PR expert" who claims that if the Sussexes had rejected the invitation back in February, "the story would have died after a few days," and that Harry and Meghan are trying to "create drama" by keeping everything up in the air. That's incorrect analysis – if the Sussexes had said, back in February or March that they weren't coming, every single tabloid story would be about how the Sussexes are terrible people who should be stripped off their titles for disrespecting Charles, and ALL of the coverage would still be about "why aren't they coming." Same if they had RSVP'd immediately and said "we're coming!" The same media would be complaining about THAT and issuing violent threats about how the Sussexes will be punished. Say what you will, but I think the Sussexes have played this the right way, especially since their silence just emphasizes how f–king crazy everything is over there.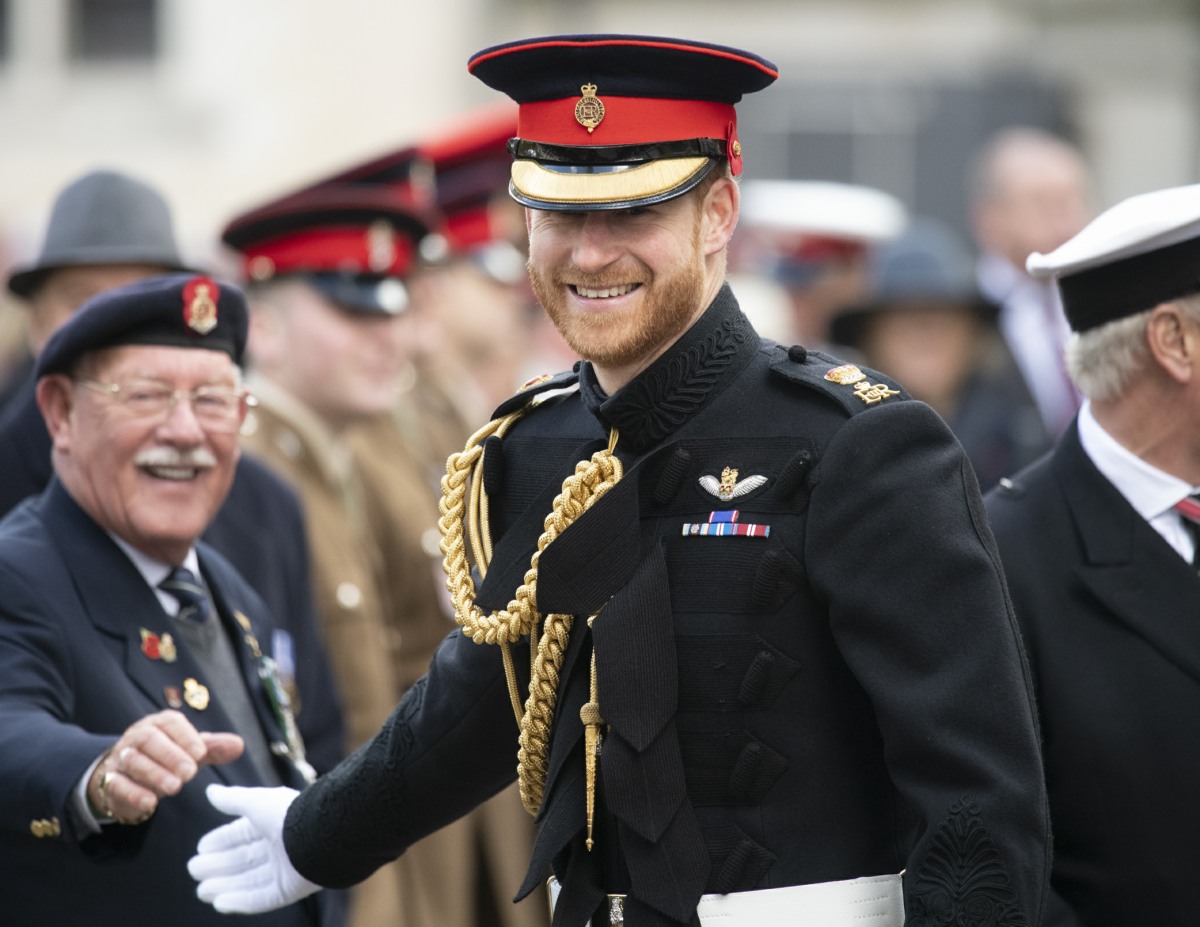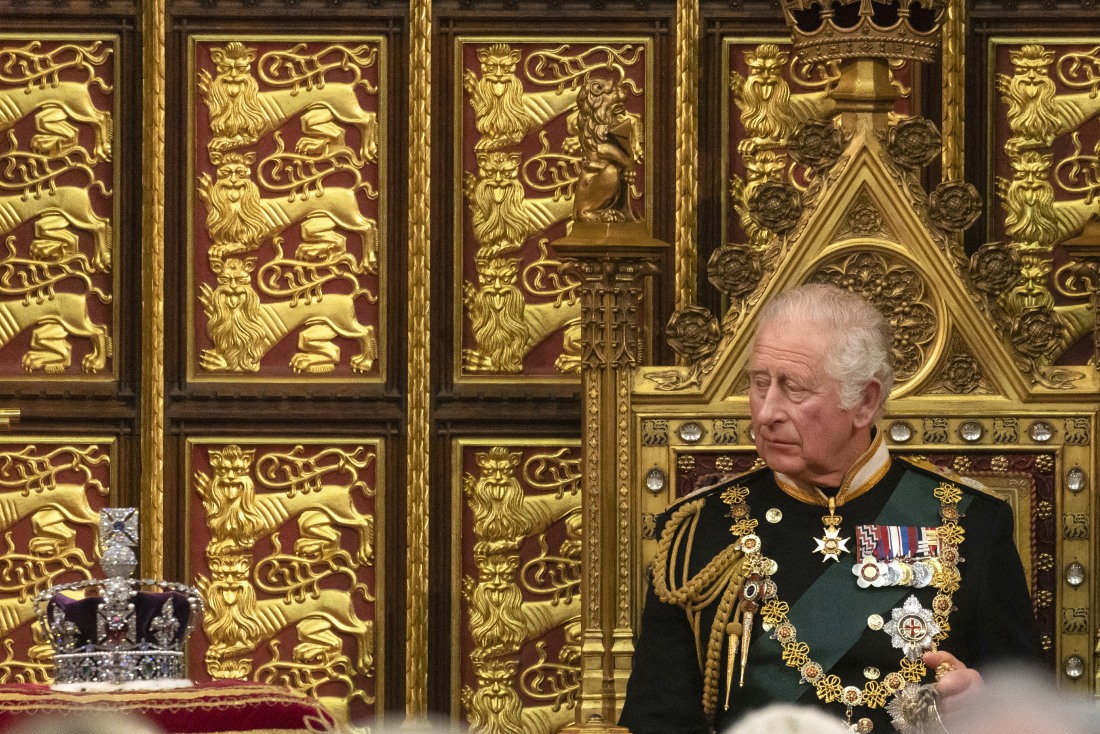 Photos courtesy of Avalon Red, Instar.