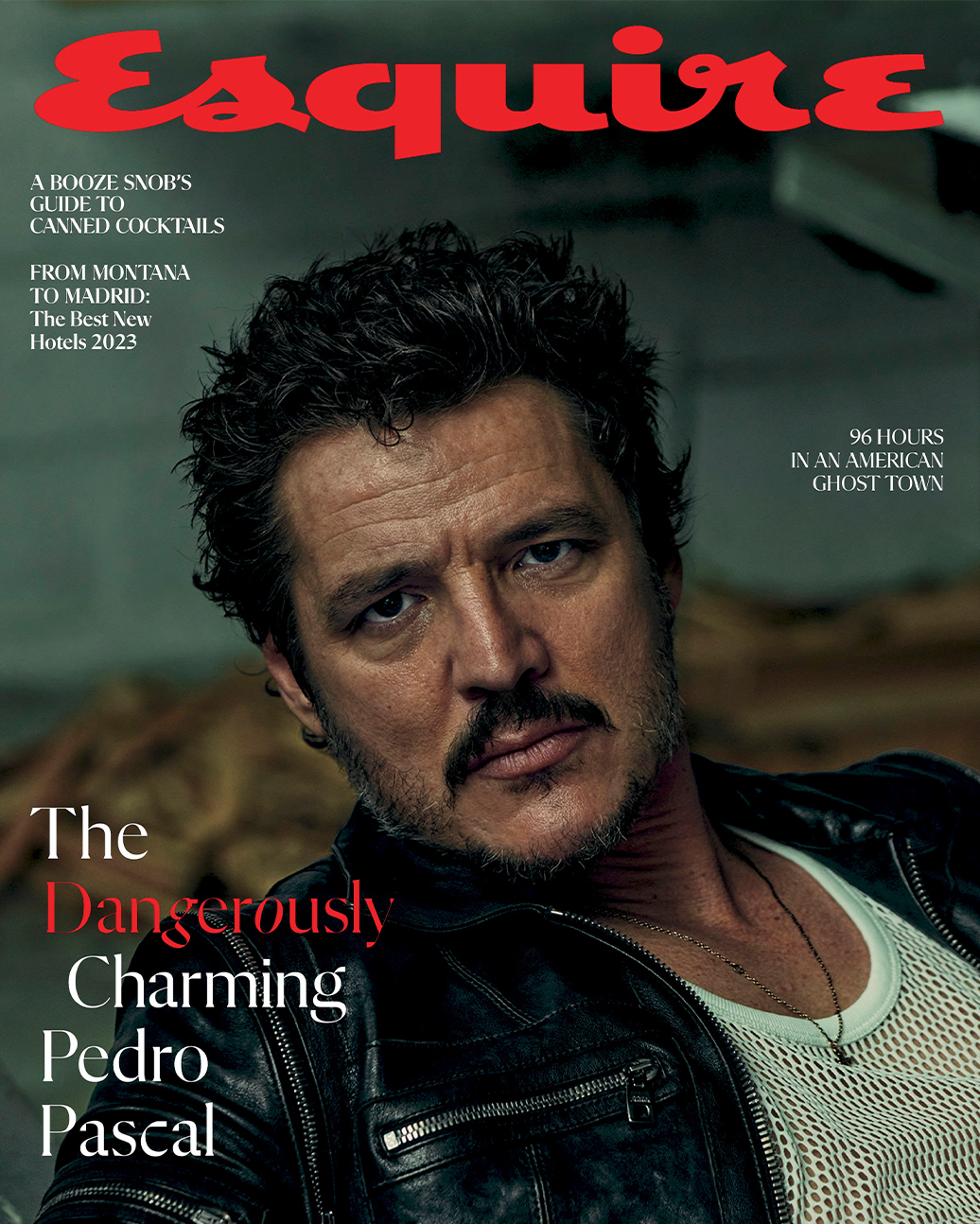 Pedro Pascal is covering the May/June issue of Esquire. Their profile, written by Dave Holmes, is fabulous and the editorial is fire. The Esquire people sent us the photos and I'm so grateful to them. Look at his arms my God. Look at his face! This is a beautiful man and he's not my "type," I like bald men don't hate, but there's something about him. I think it's the fact that he's just a genuinely lovely person and he's completely himself. Esquire also has a video interview with Pascal, I put that below. He's tired, his hair is a mess and he's a giant goofball but he's still so hot. When he caressed his knee I screamed!
Holmes' profile is filled with quotes from Pascal's friends and coworkers and it gives so much background and context to his hard-won fame at 48. He grew up going to the movies as a child, he would sometimes spend all day at the theater, and he lost his mom when he was just 24. He's fiercely protective and loyal to his family and friends, who feel the same about him. He's tight with Sarah Paulson, Oscar Isaac and of course Bella Ramsey. Everyone has kind things to say about him and they're all so happy for him, as are the people who approach him on the street. Here are some quotes from that story and you can read it at the source.
On what it means to be middle aged: "I had a moment of thinking, You're in your forties and you don't own a home? Grow up. But I'm relinquishing expectations around what it is to be middle-aged and what it means to be fully grown up. Why am I trying to force a square shape into a triangle? I just don't want to make any decisions."

On hosting SNL for the first time: "I'm usually not all that interested in challenging myself…I could not have had a better time."

More on SNL, which fell on the anniversary of his mother's passing: "I was so scared that week that I was talking to her…there would be that terror waiting for me—that practical fear of bombing in front of the world. And then I talked to her, and it was really comforting. I had sort of the realization that it would be nice to talk to her more…I love you. I miss you. Thank you. I'm scared. I would love it if you would help me believe in myself, because I know you do."

On his little sister, Lux: "I wouldn't want to speak on her behalf, but she is and has always been one of the most powerful people and personalities I've ever known. My protective side is lethal, but I need her more than she needs me."

On why safeguarding the emotions of others—including his siblings, his father, and their extended family—is always front of mind for him: "It could have to do with the fact that I don't have my own family, and that my siblings and my chosen family are where I invest all of my emotional energy. But I'm also a little protective of people's experience in general."

On worrying about whether he'd ever make it as an actor: "I died so many deaths. My vision of it was that if I didn't have some major exposure by the time I was twenty-nine years old, it was over, so I was constantly readjusting what it meant to commit my life to this profession, and giving up the idea of it looking like I thought it would when I was a kid. There were so many good reasons to let that delusion go."

On the fate of his character in the second season of The Last of Us: "It wouldn't make sense to follow the first game so faithfully only to stray severely from the path. So, yeah, that's my honest answer."
Pascal didn't have to worry about his stint on SNL as he was delightful and so entertaining. There was of course his skit with longterm friend Sarah Pauley where they played up his zaddy status and there was also the restaurant bit where he broke character and busted out giggling. He talked about that in his video interview, admitting that "I'm a corpser, as they say in the UK, a giggler."
My favorite quote from a friend of Pascal's in that story was from The Last of Us showrunner Craig Manzin, who so expertly summed up Pascal's appeal. "There are two kinds of actors: There are actors you feel slightly intimidated by, and then there are actors you want to take home and hug and give some soup. And he's both."
The quote in the title comes from Pascal's video interview, below, where he acknowledged that the term "Daddy" can be triggering but played it up with a wink. I also related to his story of trying to play The Last of Us but not being able to work the controller and just giving up and watching his nephew play it.

Now Pedro Pascal knew EXACTLY what he was doing with this photo/pose pic.twitter.com/Dpd2Mf2Y9n

— Meech (@MediumSizeMeech) April 11, 2023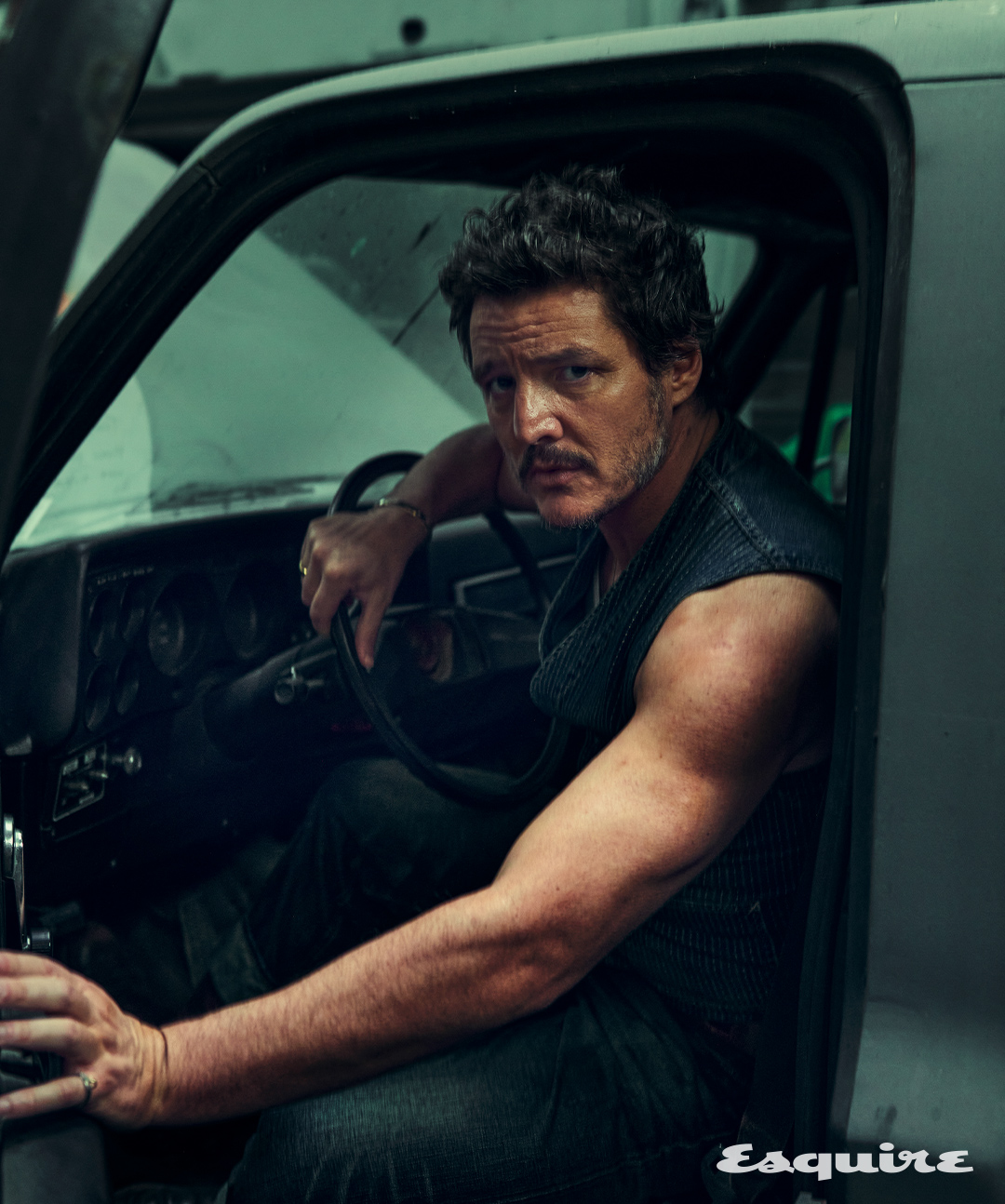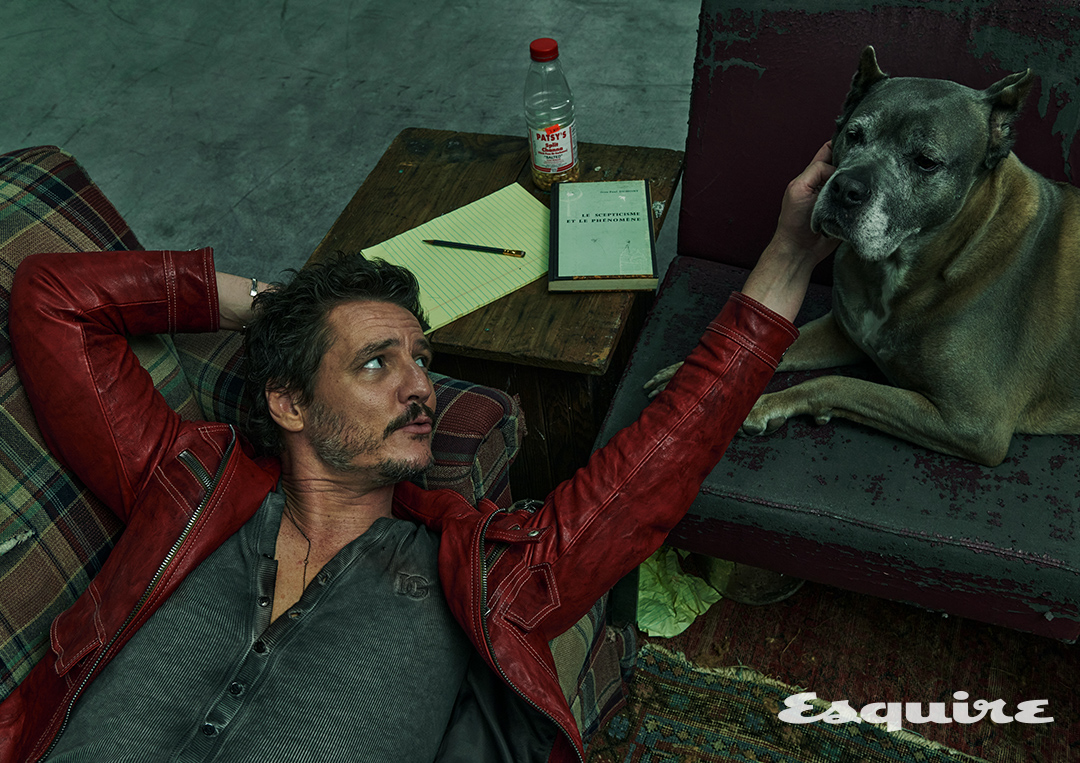 Image credits: Norman Jean Roy for Esquire. Used by permission