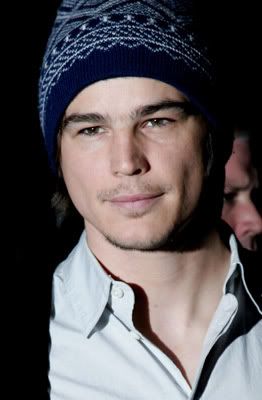 Josh Hartnett appeared on The Late Show with David Letterman last night.
Recent reports had Hartnett splitting up with his girlfriend of nearly one year, Scartlet Johansson. Hartnet and Johansson were spotted in NY enjoying a couples' massage last weekend, and in a current interview Hartnett hints that they're working on their relationship.
Here's Hartnett outside the CBS studio last night.