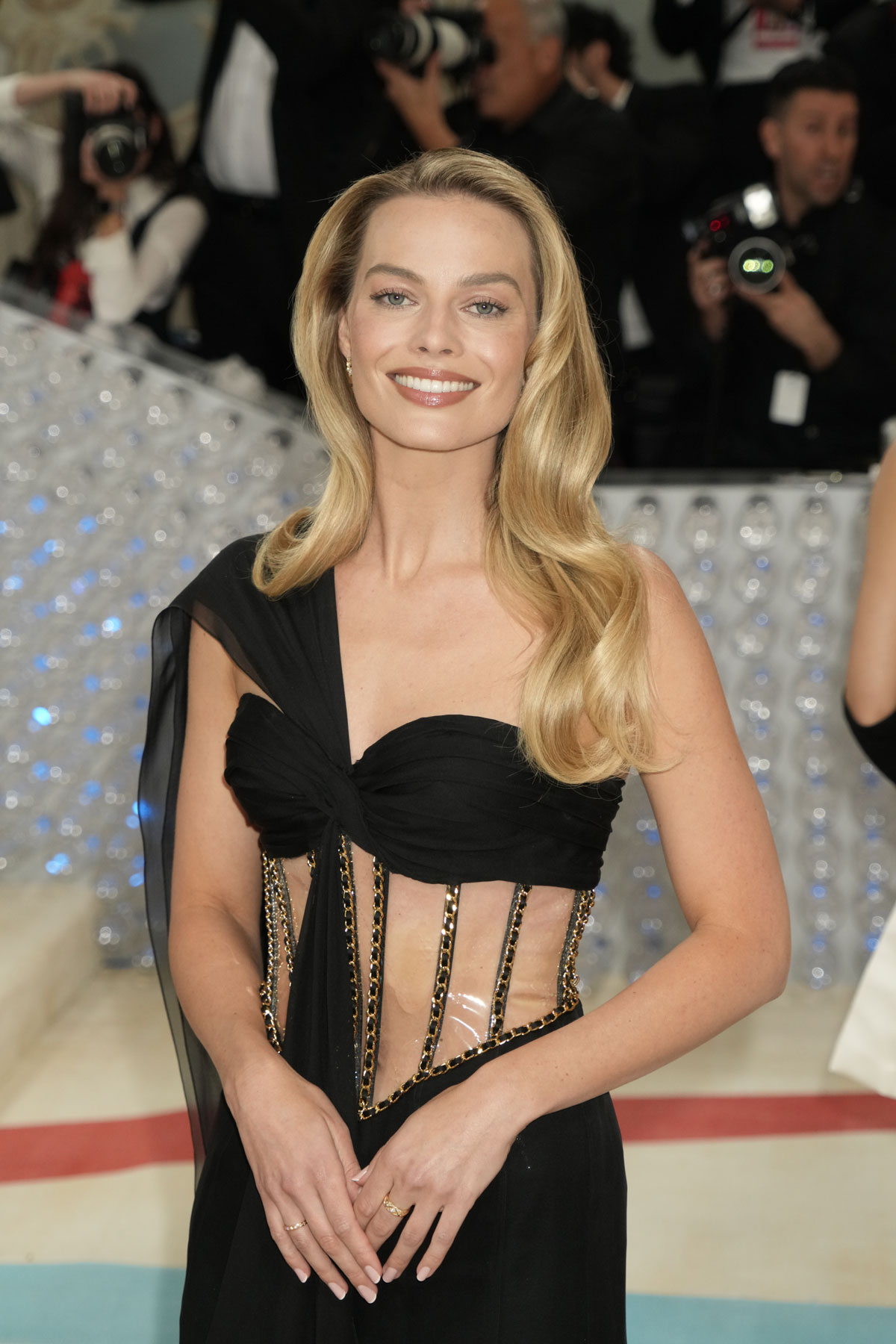 I don't think I've ever seen Margot Robbie in a gown where she especially stands out. She usually looks very pretty yet unremarkable and I think that's intentional. I also think that's why she's going to kill it as Barbie, I'm so looking forward to that movie. Margot was in a Chanel gown from 1993 featuring a clear bodice with beaded boning. (Update: Cindy Crawford originally wore this gown. Thanks Mellie!) This is nice, it's not fabulous. That's very much her vibe and there's nothing wrong with that. Her makeup and hair are so pretty and understated.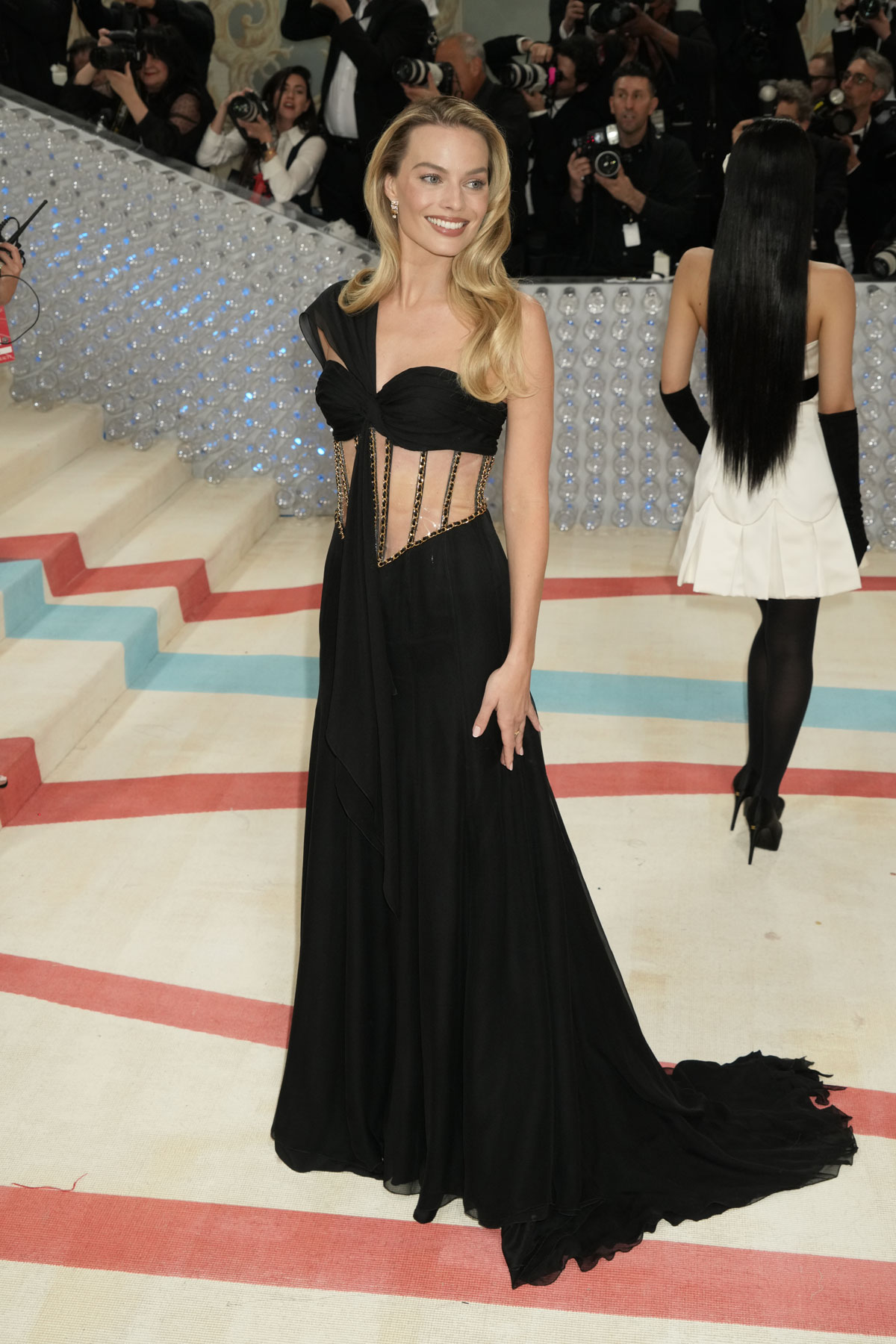 Elle Fanning was in Vivienne Westwood. She said her flower crown was a nod to Lagerfeld, who chose a flower crown for her on one of their shoots together. She also had on a Cartier necklace worn by Grace Kelly in 1955 and said she was at the Cartier table. I liked this boho interpretation of Lagerfeld's work.
Michelle Yeoh was wearing a voluminous Karl Lagerfeld gown and she looked very much the movie star that she is. At one point Pete Davidson posed with her (he was in Fendi) and people were raising eyebrows over that, but she looked like she was just being gracious with him.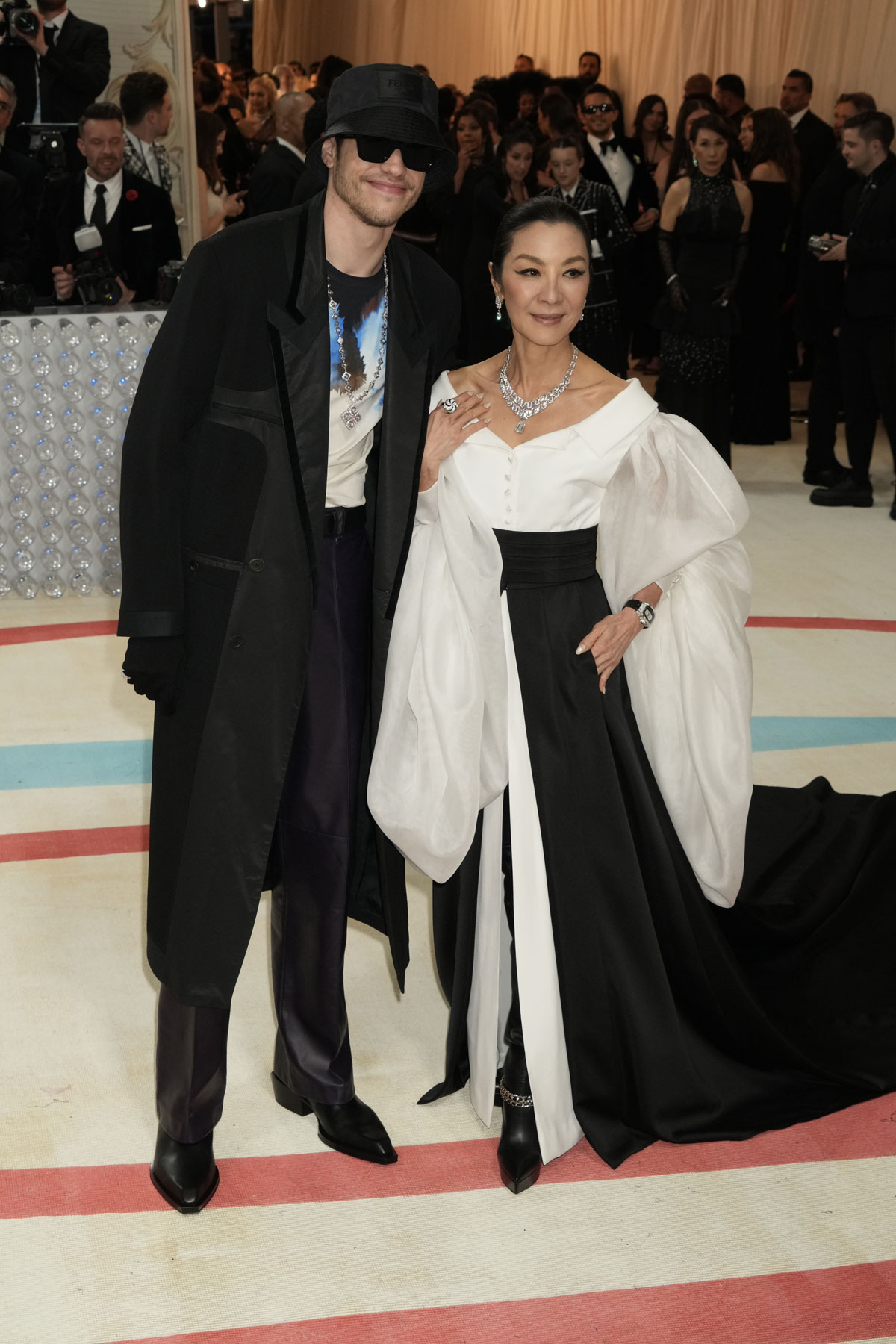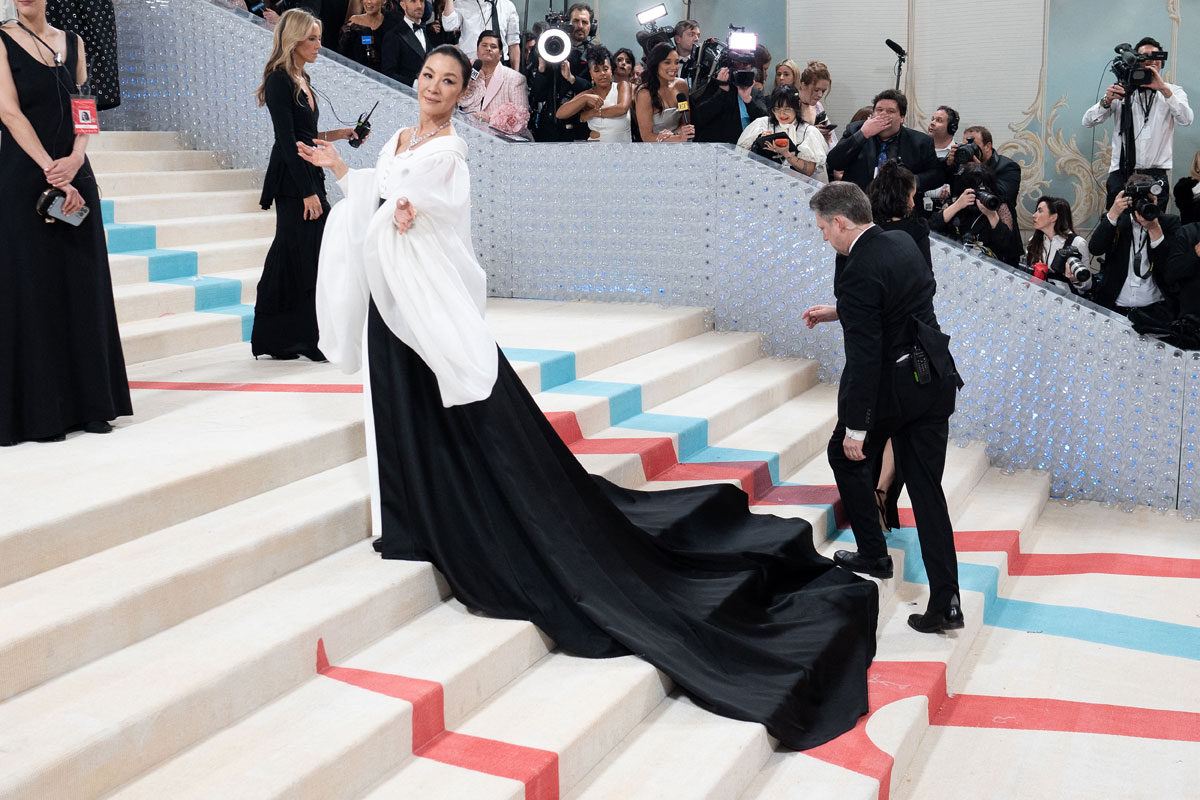 Allison Williams was in Nina Ricci and I really like this gown. It reminds me a little of Charlize Theron's 2006 Oscar gown, which was by Galliano although Lagerfeld did some giant one shoulder gowns too.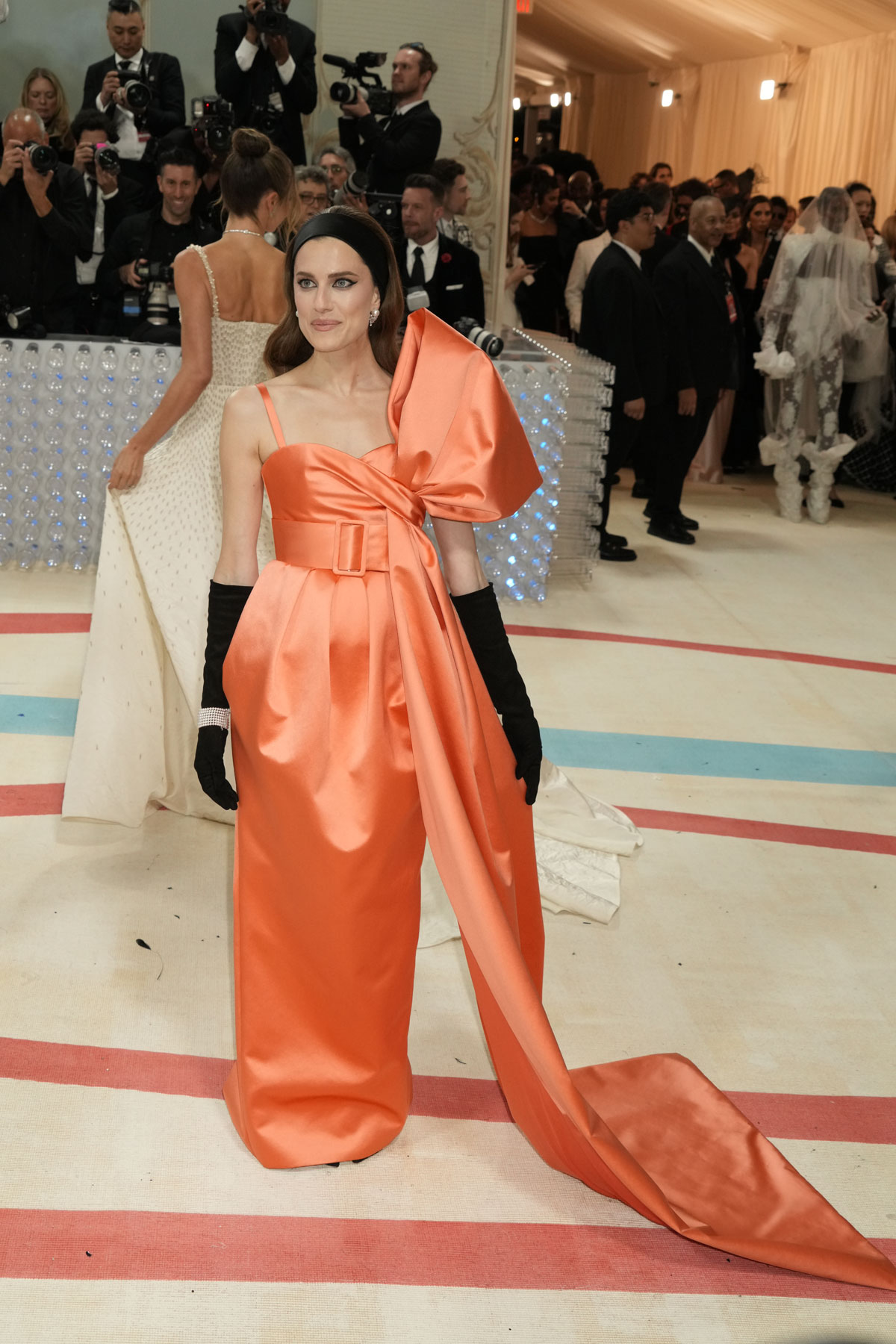 Ashley Graham was also in Nina Ricci. This is very 80s and fun. You can tell she's a model whenever she's on a carpet.