Embed from Getty Images
Lily James went to the Met Gala with celebrity makeup artist Charlotte Tilbury. I own approximately one item from her collection, Flawless Filter, which is awesome but was pricey at over $40. Lily wore a leather dress by Tamara Ralph which would have been OK without her bad styling. Why are blunt bangs a thing? They're definitely clip ins as I watched James' getting ready video with her hair and makeup application. I'm not as much of a bangs hater as Kaiser, although she's definitely influenced me, but those bangs are just really bad. If we're supposed to notice James' makeup she should have a different hairstyle!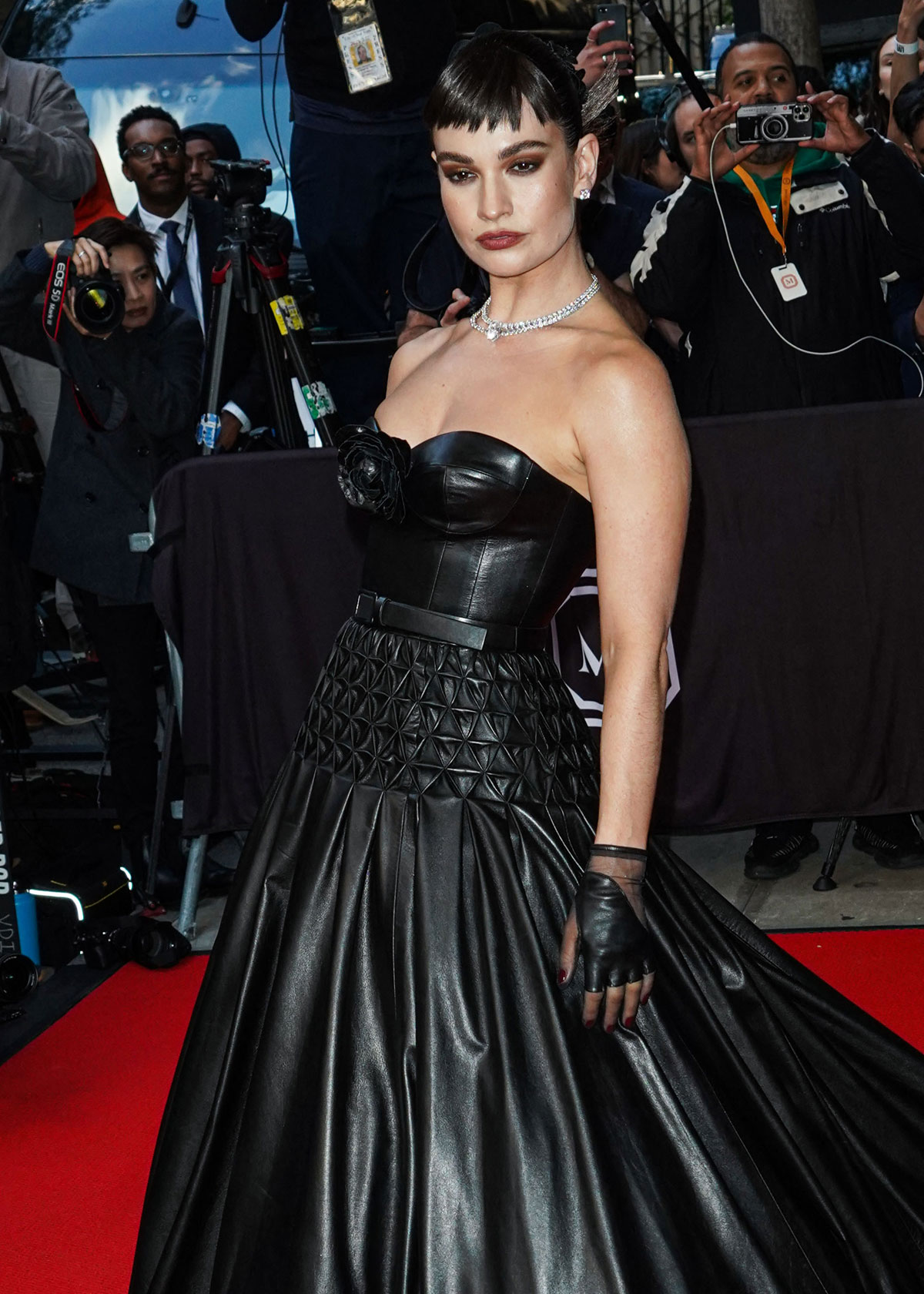 Something nice – I like the high skinny belt and the long train on this gown.
Ariana DeBose was in Altuzarra and this is pretty bad. The skirt is OK but the jacket just looks thrown together. It's supposed to be "utilitarian" from what I remember of the fashion discussion on E! and in my five minutes of googling I found some vague articles about how Lagerfeld inspired utilitarianism, without a lot of examples of his utilitarian fashion. So I don't know, it just doesn't look either interesting or on theme to me.
On the other hand, both Mary J. Blige and Jodie Comer slayed in Burberry.