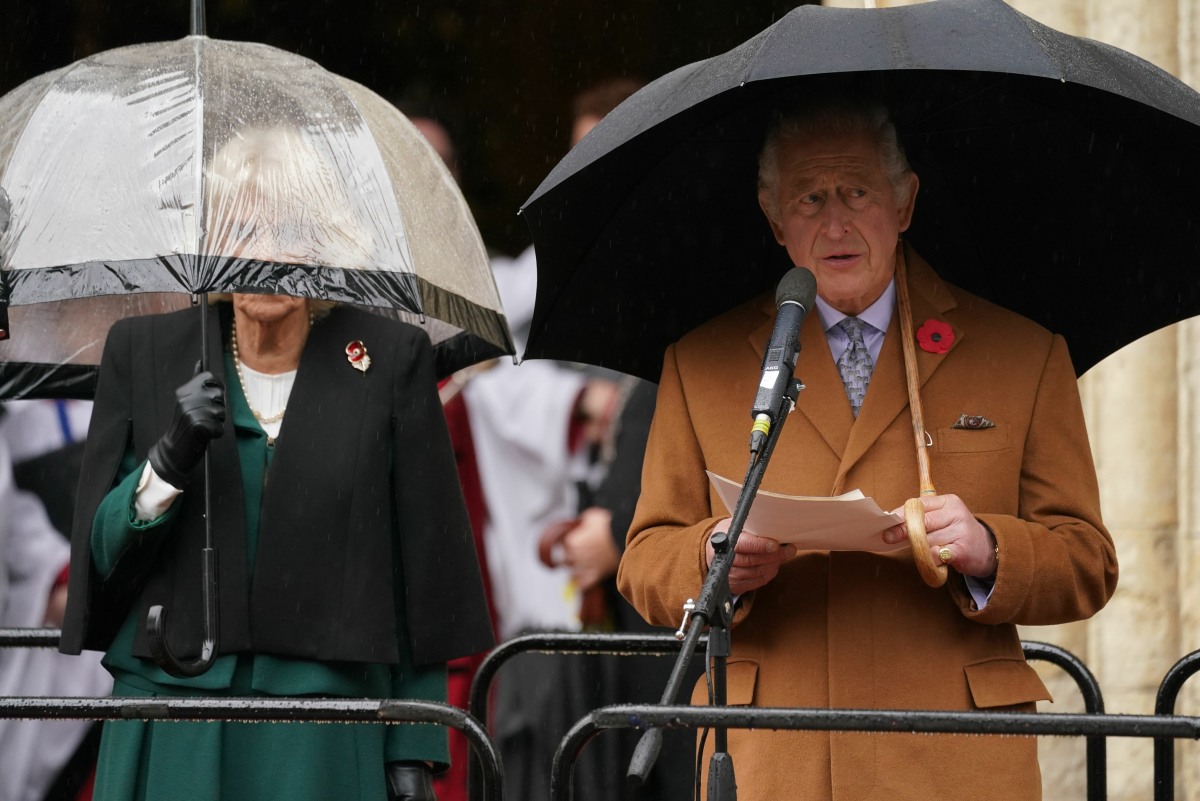 What's crazy is how many *events* British people schedule outdoors, knowing that their island is constantly raining. I always think of that as I'm watching Wimbledon – while the June-July tournament has nice weather most days, there are inevitably rain-delays and washouts. Same with the grass-court tennis tournaments ahead of Wimbledon – Eastbourne and Birmingham are constantly being rain-delayed and rained out. And all of that is happening when it's officially summer. Spring is generally "wetter" in North America and the UK. All of which to say, it looks like anyone planning on being outside on May 6th should prepare for a lot of rain. What's that? King Charles expects his subjects to line the streets for a glimpse of a new gold carriage taking him to his £250 million coronation? As Queen Elizabeth II said, après moi, le déluge.
King Charles isn't the only who will reign over us this Saturday, as new weather forecasts show most of the country will see showers and even thunderstorms throughout the weekend.

The coronation is to take place this Saturday on May 8, and as the day approaches, the British public are beginning to pull their own celebration plans together from street parties, lunches and even finding volunteering opportunities as they plan to take part in the bank holidays 'Big Help Out' scheme.

However, the weather could put a dampener on the King's Coronation for some this Saturday, as new forecasts have predicted widespread rain with a chance of thunderstorms. People still planning to take their celebrations outdoors should ensure they leave prepared with an umbrella and mac, and remain cautious about the potential development of thunderstorms. Those in London, the Southeast and the Midlands are most likely to see the storms.

Based on current predictions, the best Brits can hope for is some "brighter spells" on the Saturday, with reasonably warm temperatures.

Most of England and Wales can expect to see the arrival of rainstorms at 11am on Saturday – the very time the coronation ceremony is scheduled to start. By 3pm, forecasts show London in particular will be heavily hit by the predicted thunderstorms, which unfortunately looks like it could coincide with the King's post-coronation procession, where many are expected to line the route of his return journey and hopefully catch a glimpse of the newly crowned pair.
While I couldn't care less about the Chaos Coronation, I do worry that the weather will be bad enough that Prince Harry's flight back to California might be delayed. Best not to go, Harry! As for the likely visual of sparse crowds under a grim, bleak sky… well… lmao. I don't know what to say! I'm too busy chuckling to myself. It really is perfect. All of that careful planning, months and months of palace briefings and decades of yearning for his special day, and Charles is going to look like a rain-soaked toad in a crown. *chef's kiss*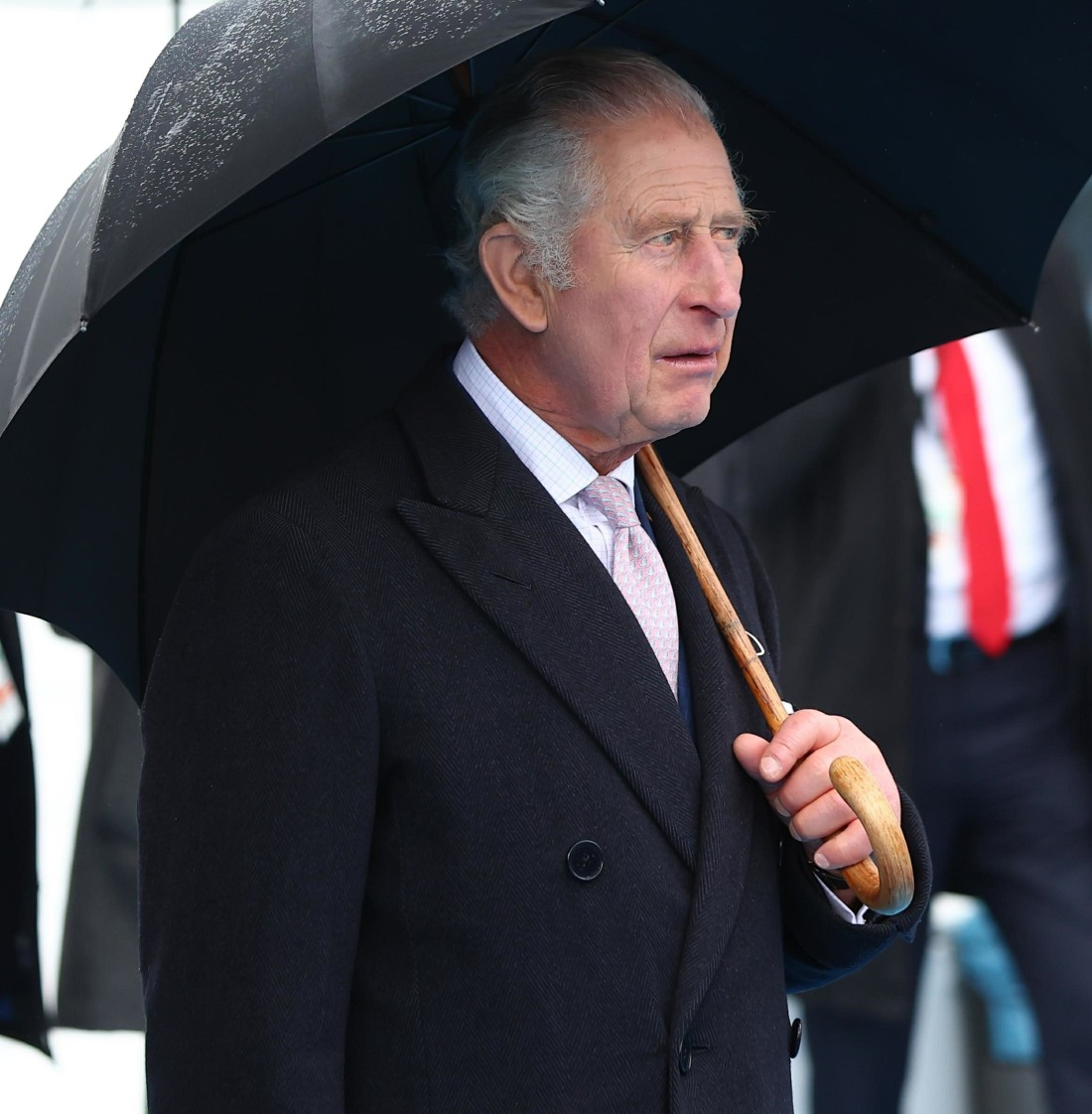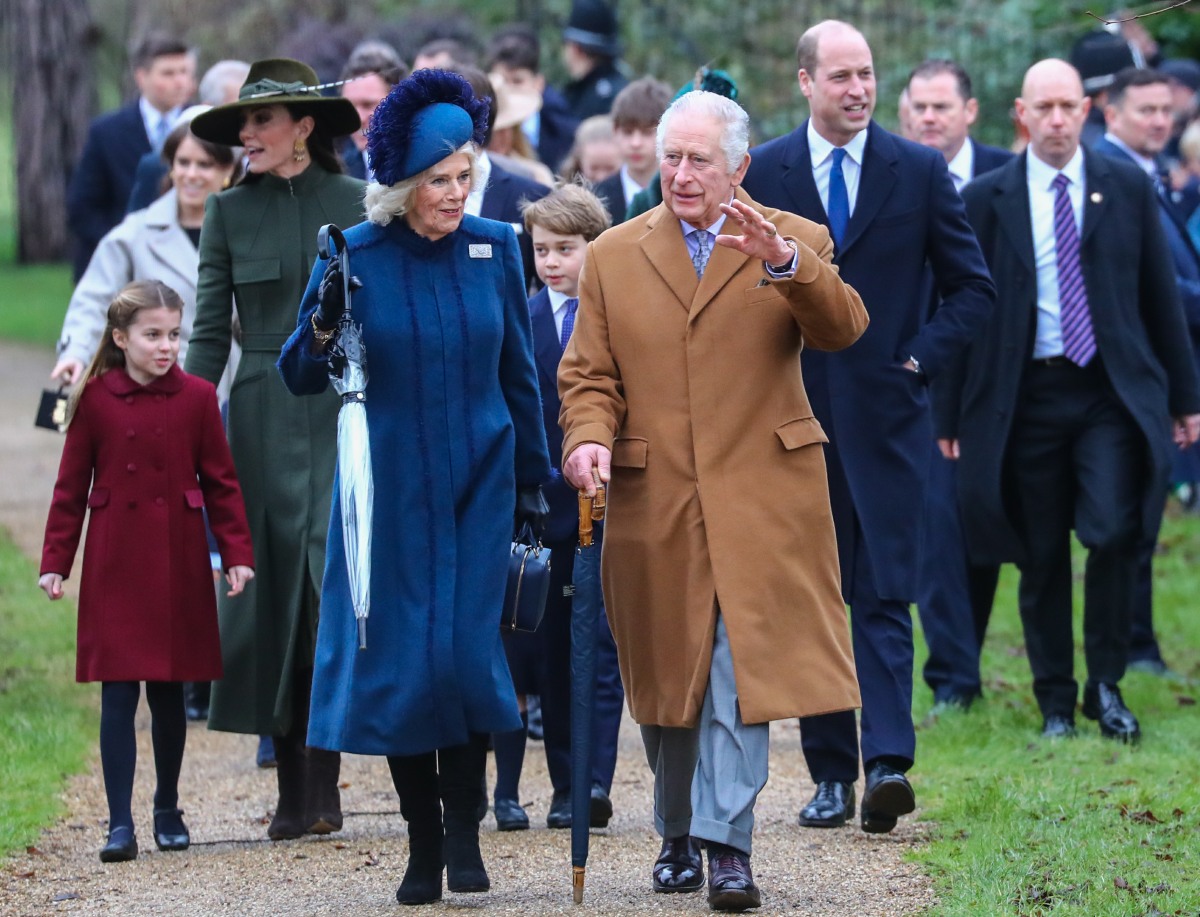 Photos courtesy of Avalon Red, Cover Images, Backgrid.