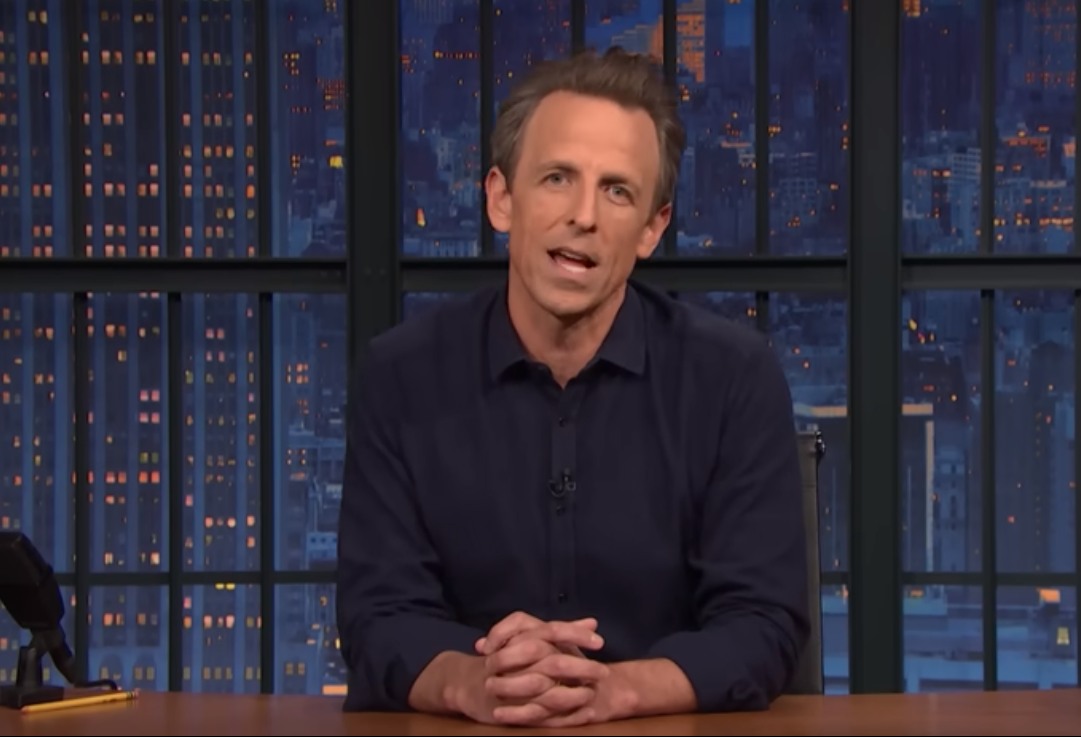 The Writers Guild went on strike this week and no one knows how long the strike will last. The last WGA strike (in 2007-08) lasted 14 weeks and had a profound effect on television, films, awards shows and Hollywood unions at the time. Back then, people understood why the WGA went on strike, but the aftermath wasn't great – the WGA ended up weakened overall, and the strike was a big reason why we've seen a proliferation of reality programming in the years since. This year's strike feels a lot different – younger people are more pro-union, there's a better cultural understanding of just how much money writers make for studios, networks and streamers, and there's a better understanding of just how big "the pie" is, and the unions want their slice. Keep in mind, SAG-AFTRA is standing with the WGA because the actors also know that they're getting screwed out of a lot of money too.
So, it absolutely feels like there's a lot of momentum on the WGA's side and hopefully that means that studios, streamers and networks will come to the table. One of the immediate effects of the strike is that all of the late-night shows – so dependent on the writers' room – have shut down. Most of the late-night hosts are also WGA members, like Jimmy Fallon and Seth Meyers. There was some talk about how Fallon wasn't doing enough for his striking writing staff, but the trade papers report that both Fallon and Seth Meyers met with their people and assured the writers that they would get paid and still have healthcare (for now).
NBC late night hosts Jimmy Fallon and Seth Meyers will help cover their staff's pay during the Writers Guild of America strike.

Staffers for Fallon's Tonight Show and Meyers' Late Night learned in meetings Wednesday morning that NBC will cover two weeks of pay for workers on the two shows. Fallon and Meyers will personally pay their teams for a third week; health insurance for employees of both programs is guaranteed through September, per a source close to the two shows. NBC didn't respond to requests for comment.

Along with other late night shows, The Tonight Show and Late Night were among the first productions to shut down after the WGA began picketing on Tuesday.

According to tweets from Tonight Show staffer Sarah Kobos, the three weeks of pay weren't initially guaranteed: "At a meeting Jimmy wasn't even at, we are told NBC decided to stop paying us after this week and end our health insurance after this month if the strike is ongoing," Kobos wrote Tuesday. "They won't even tell us if we will technically be furloughed. Just active employees who aren't paid." Kobos then shared news about the extended salary and healthcare coverage guarantees Wednesday morning.

Meyers, speaking on Late Night on Monday, said: "I love writing. I love writing for TV. I love writing this show. I love that we get to come in with an idea for what we want to do every day and we get to work on it all afternoon and then I have the pleasure of coming out here. No one is entitled to a job in show business. But for those people who have a job, they are entitled to fair compensation. They are entitled to make a living. I think it's a very reasonable demand that's being set out by the guild. And I support those demands."
Fallon went to the Met Gala on Monday and I saw a clip of him answering questions about the strike on the carpet (I'm including it below). Fallon honestly didn't sound like he had given the strike much thought at that point, but I guess people got to him over the next 24 hours. I'm glad NBC is guaranteeing two weeks of pay, and that both Fallon and Meyers are promising a third week, if that's what it takes. I hope that the relevant parties can come to the table and work sh-t out a lot faster than in the last strike. We're honestly living through a golden age of television/streaming/content – the writers are merely asking to be paid fairly for what they're bringing to the table.
Last night a lot of A-list celebs were asked if they support the writers' strike.

Jimmy Fallon said, "I wouldn't have a show if it wasn't for my writers, I support them all the way."

Who else supports the strike? Thread. pic.twitter.com/EjlRWiRXd3

— More Perfect Union (@MorePerfectUS) May 2, 2023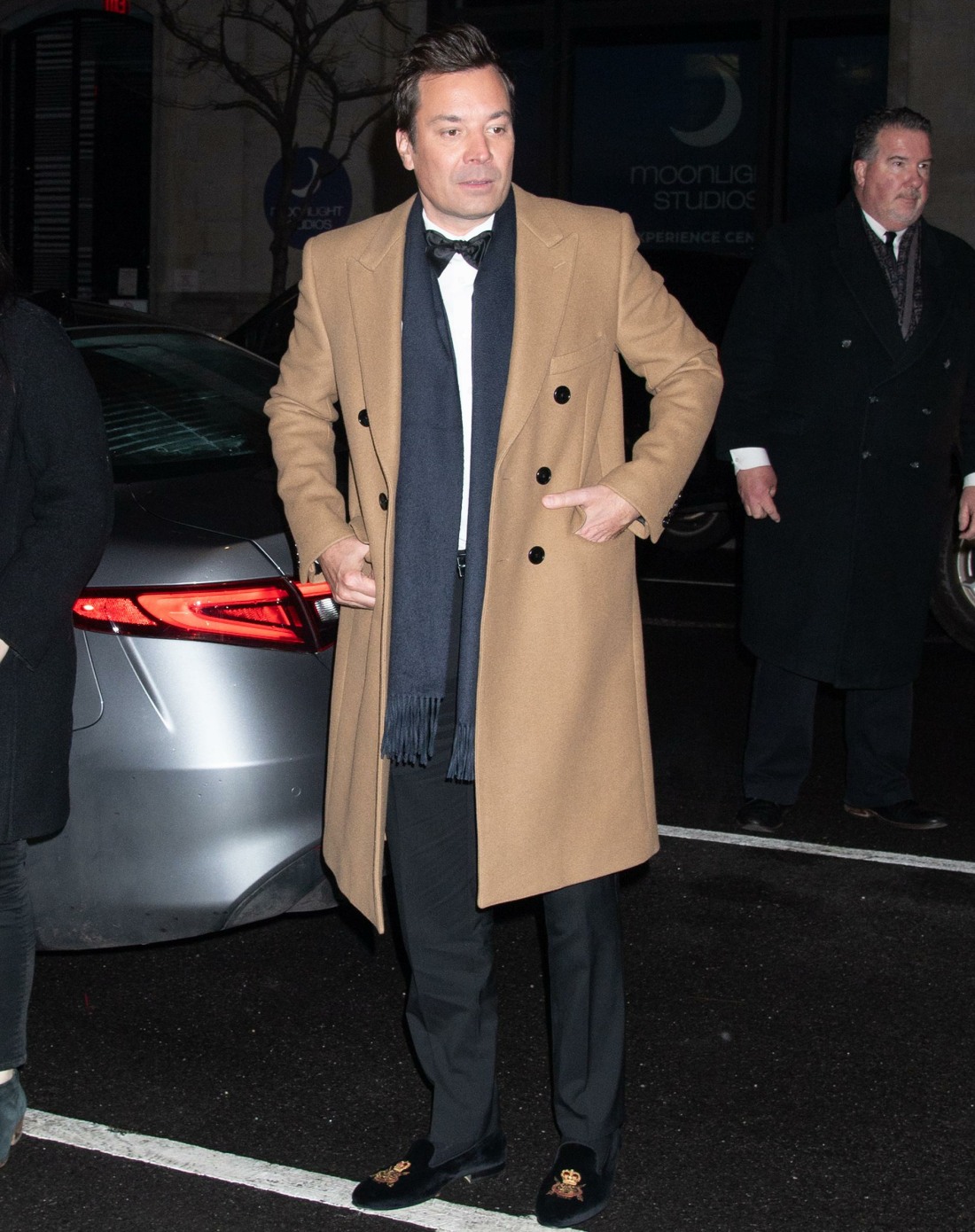 Screencap from Late Night with Seth Meyers, photo courtesy of Cover Images.

Jimmy Fallon and Sam Claflin at WWHL Taping in NYC Soho, NY. Featuring: Jimmy Fallon Where: New York, New York, United States When: 28 Feb 2023 Credit: Janet Mayer/startraksphoto.com/Cover Images