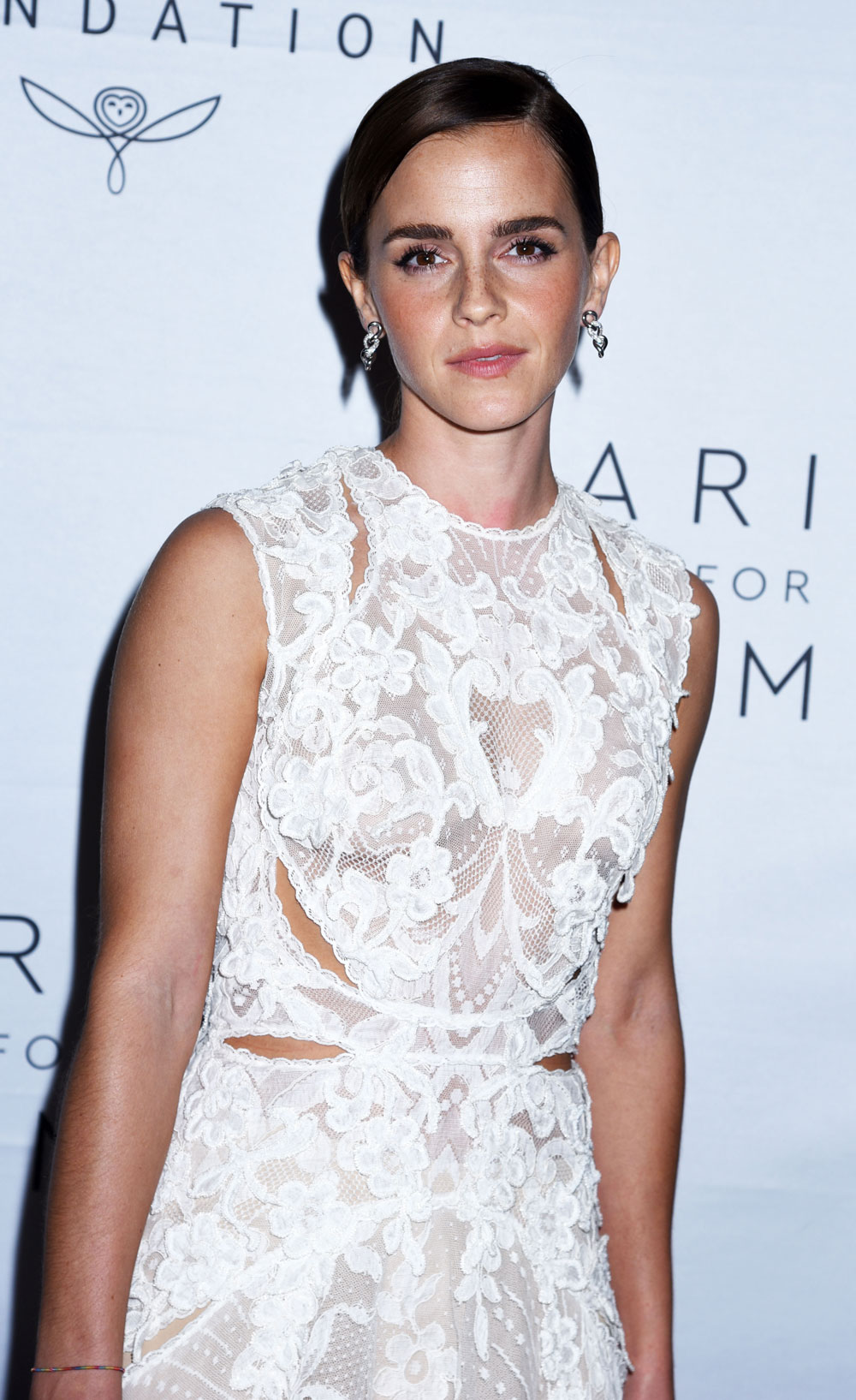 Emma Watson has appeared in a smattering of films since the Harry Potter series wrapped, but not so much in recent years, prompting rumors that she's retired. Her last film was Little Women in 2019 and she seemed to largely opt out of the press tour for that one. Mostly, stories about her have been about her feminist activism and speculation about her love life. But now Emma has done an actual interview. She spoke to the Financial Times to promote her brother's gin brand, of which she is a part, and ended up talking about why she stepped away from acting.
Emma Watson opened up about those retirement rumors in a new, rare interview.

The Harry Potter star, who hasn't appeared in a film since Little Women, is the latest celebrity to enter the spirits industry. While promoting the launch of Renais gin, a brand founded by her brother, Alex, the actress revealed why she needed a break — and whether she's really done with Hollywood.

"I wasn't very happy, if I'm being honest," the 33-year-old told the Financial Times. "I think I felt a bit caged."

Watson was only 10 when she filmed Harry Potter and the Sorcerer's Stone. The actress played Hermione Granger for a decade leaving little time for other projects. When the franchise ended, she appeared in critically acclaimed films like The Perks of Being a Wallflower and My Week With Marilyn. She did another big studio film in 2017 with Beauty and the Beast. Her last time on a film set came the following year when she shot Little Women.

"The thing I found really hard was that I had to go out and sell something that I really didn't have very much control over," Watson continued, without mentioning any specific project. "To stand in front of a film and have every journalist be able to say, 'How does this align with your viewpoint?' It was very difficult to have to be the face and the spokesperson for things where I didn't get to be involved in the process."

The English star continued, "I was held accountable in a way that I began to find really frustrating, because I didn't have a voice, I didn't have a say. And I started to realize that I only wanted to stand in front of things where if someone was going to give me flak about it, I could say, in a way that didn't make me hate myself, 'Yes, I screwed up, it was my decision, I should have done better.'"

After Little Women, Watson started "impact-investing" with a group of women to "support female entrepreneurs and sustainable ventures." In 2022, she wrote and directed an advertising campaign for Prada. Now that she's not on set, the actress has been spending more time at her family-owned vineyards in the Chablis region of France.

Watson is a shareholder in Renais and is acting as a creative partner overseeing the gin's imagery, design and art direction.

As for acting, Watson said she'll "absolutely" make another movie.

"But I'm happy to sit and wait for the next right thing. I love what I do. It's finding a way to do it where I don't have to fracture myself into different faces and people. And I just don't want to switch into robot mode any more," she shared. "Does that make sense?"

It seems the right project came along. Watson confirmed she'll begin shooting a film in early 2024, but gave no further details.
Emma's comments make perfect sense. Sometimes a job is just a job, but I guess that's not a good interview answer. And especially considering Emma's activism, she probably did get a lot of questions about why she chose certain projects that were not necessarily warranted. For example, maybe she chose Little Women because she liked the book and it wasn't some profound statement. I don't know exactly which projects she necessarily meant, but she can afford to be choosy. Emma has the name recognition and I believe she's the wealthiest of the three Harry Potter stars due to her family money — c'mon, a vineyard — and her brand partnerships. She doesn't need to work for money or to keep her profile up, so she can wait for the right thing to come along. But it seems like she's ready to step back into the public eye. She posted a birthday Instagram recently about her past few years and has a movie that will begin shooting early next year.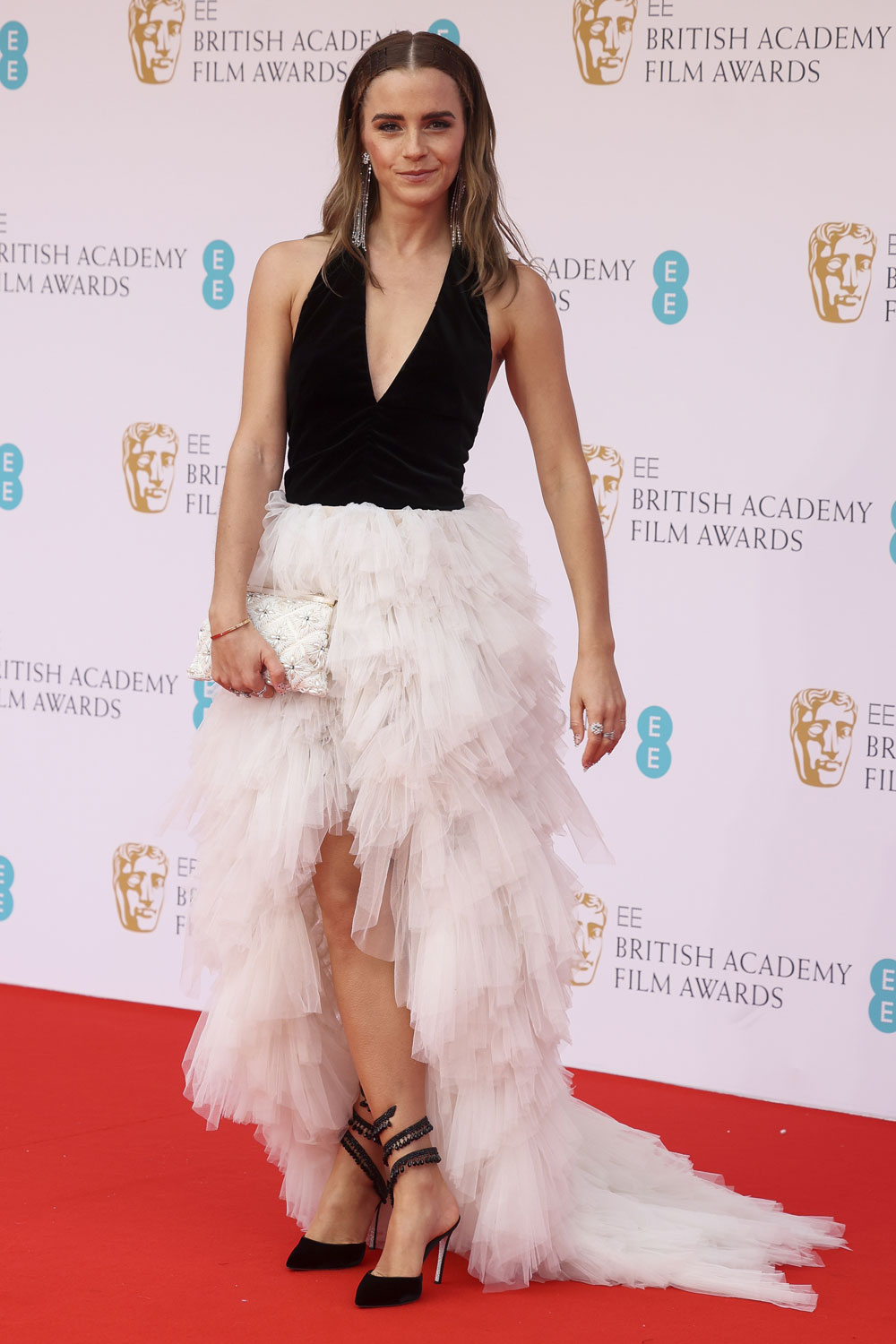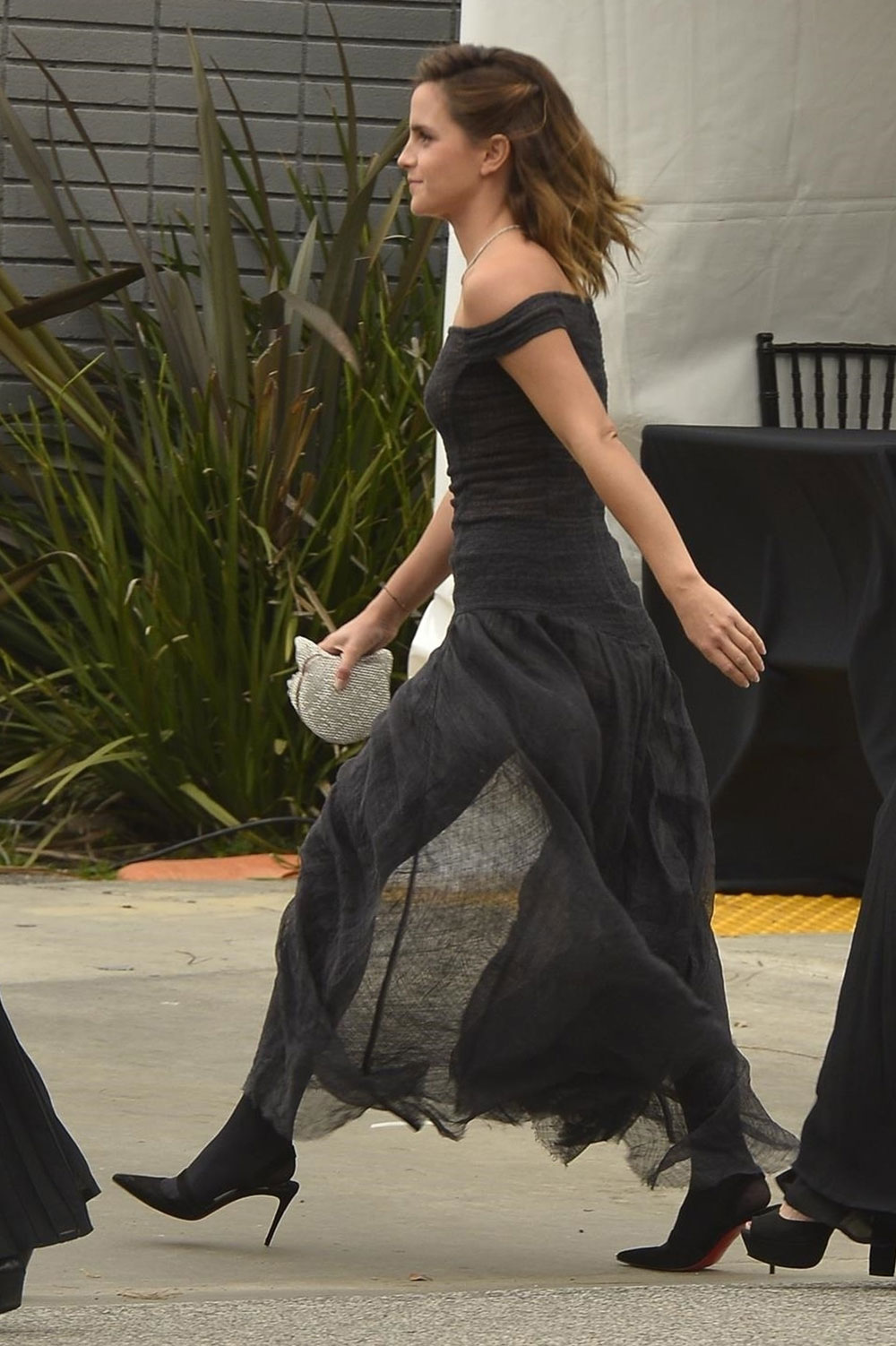 Photos credit: Cat Morley/Avalon and Backgrid