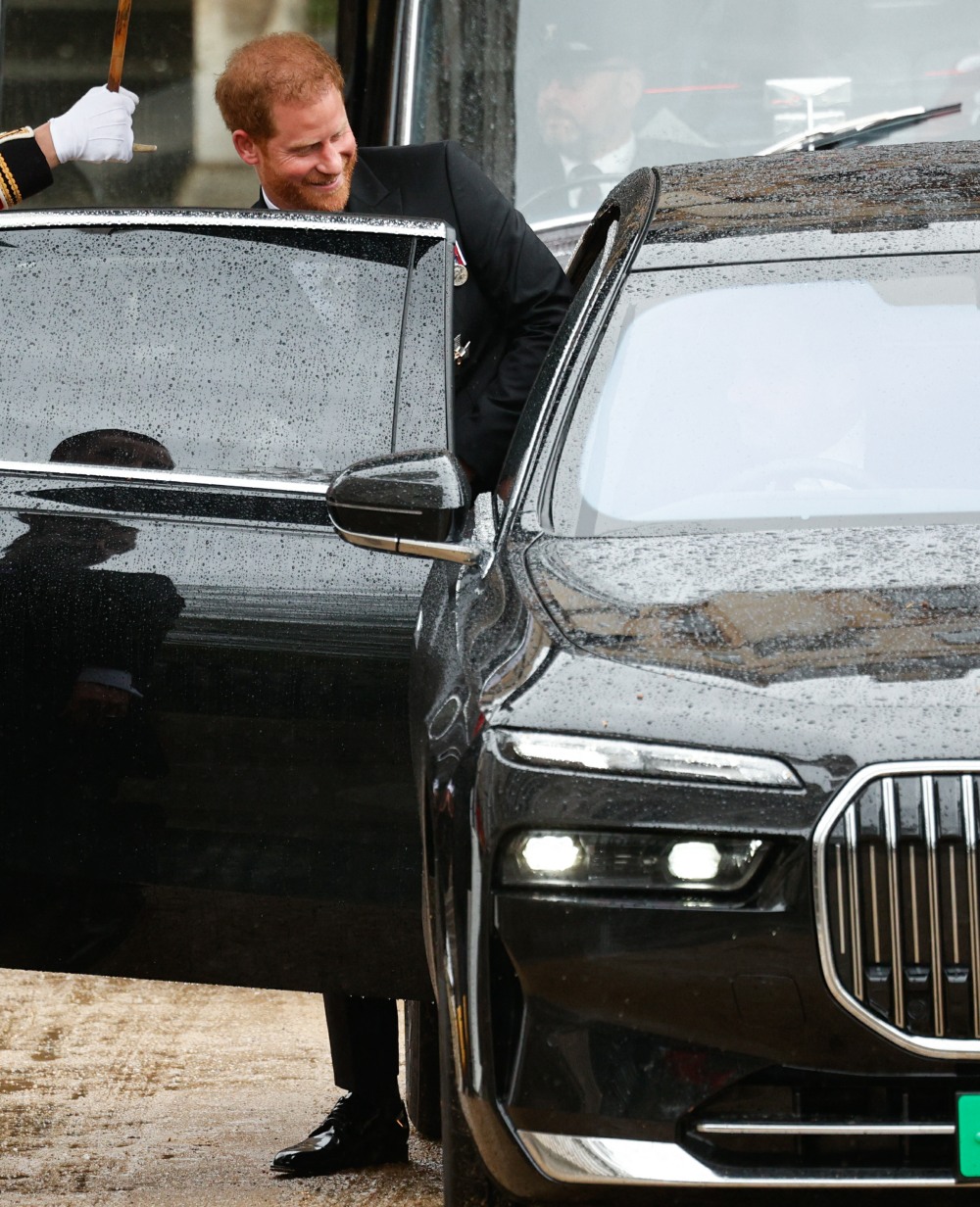 There were so many recycled storylines between the Jubbly and the Chubbly, and my favorite is still "how dare Prince Harry leave so early when we were being so mean to him!!" Last year, the Duke and Duchess of Sussex quietly left the UK on the last day of the "Jubbly weekend," during the whole concert mess. They didn't make a big show of it, they just got the f–k out of Dodge. Except the British media was stalking their every move, so there were a million articles about how the Sussexes left in a huff because of the sh-tty way the Windsors and the media treated them.
Well, the exact same thing happened with the coronation: after all of that build-up, after all of the broadcasts interrupting the king and queen's gold coach traveling through London just to show Harry's arrival, after all of British outlets obsessively detailing where Harry would sit, how he would dress, how his brother would refuse to speak to him, after all of that… Harry just left. He went to the Abbey, smiled and looked free and unbroken, then he got out immediately. There are people breaking down in tears because Harry didn't "stay" to pose for coronation portraits or stand on the balcony or have lunch with his dogsh-t family. Dan Wootton shat out a column within hours about Harry's "arrogance" for simply getting on a plane and leaving.
Prince Harry's status as a royal outcast was ruthlessly emphasized at his father's coronation Saturday, as he was seated in the third row with the disgraced Prince Andrew and his family in Westminster Abbey, and forced to walk alone down the aisle wearing civilian clothing.

And when the rest of the royal family, including Queen Camilla's grandchildren, appeared for their centerpiece appearance on Buckingham Palace's balcony, Harry was absent. The Sun reported Harry was en route to the airport as his father and brother and royal relations waved to the crowds, keen to get home to California where his son Prince Archie is celebrating his 4th birthday today.

The paper said that after the coronation ceremony Harry had gotten into a blacked-out electric BMW and driven the 20 miles to Heathrow, arriving by police convoy around 2.05pm local time. Harry was then escorted into the VIP Windsor Suite at Terminal 5, the paper reported.
Imagine thinking that this makes Harry look "bad" and the Windsors look "good." As it turned out, the balcony wasn't just for "working royals" after all, it was just King Charles demanding that the balcony be kept "whites only." It was Camilla demanding the prominence of her children and grandchildren at the expense of King Charles's mixed-race grandchildren. Imagine believing that all of this wasn't proof positive of everything Harry wrote in Spare and every single thing he's said about his dogsh-t family in interviews.
Also: Harry's suit was Dior. He didn't even change before going to Heathrow. Dior brand ambassadorship WHEN?
Tailoring fit for royalty.

Dior is honored to have dressed Prince Harry, Duke of Sussex, for the coronation of King Charles III in a custom design by Kim Jones. Seen arriving at Westminster Abbey, gain an insight into the savoir-faire of his three-piece suit next. pic.twitter.com/rg4r0ER4Ym

— Dior (@Dior) May 6, 2023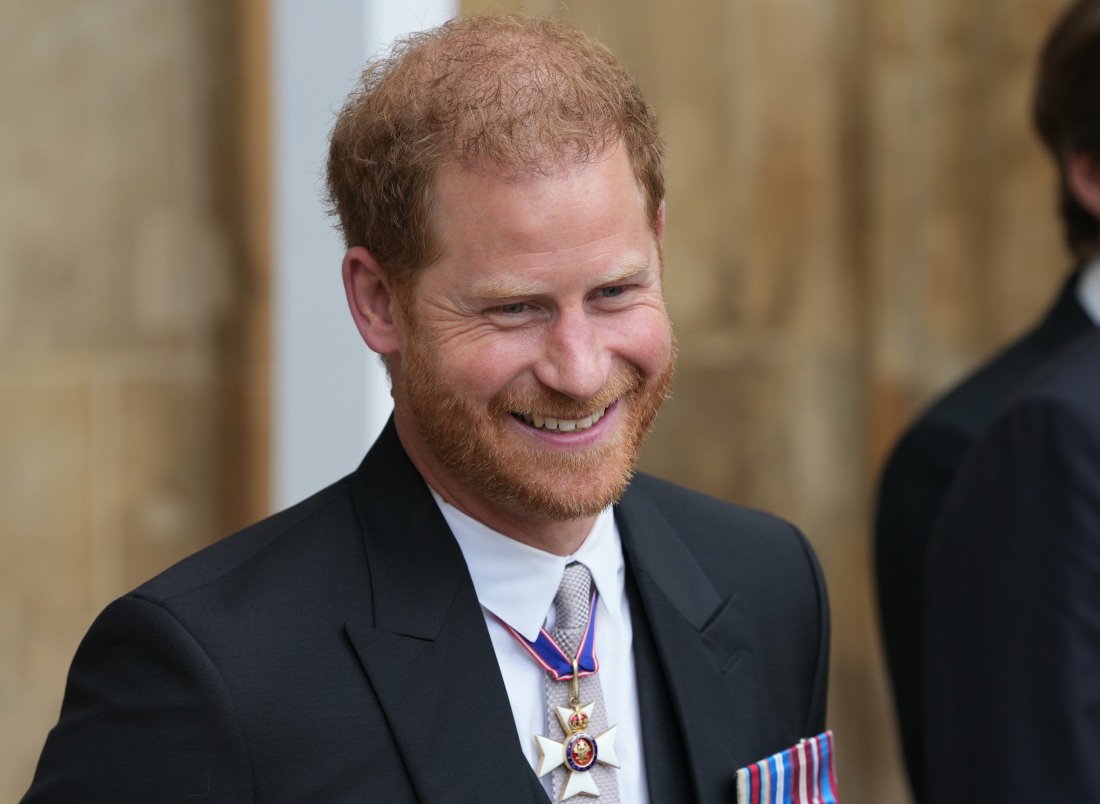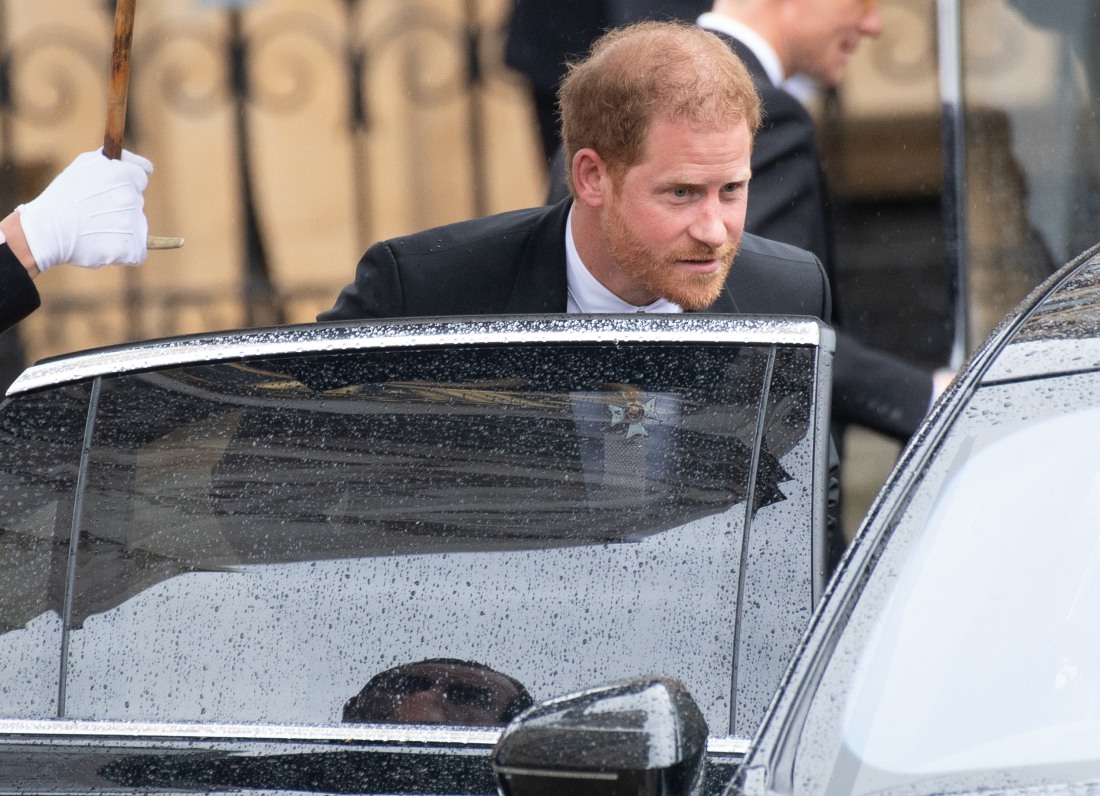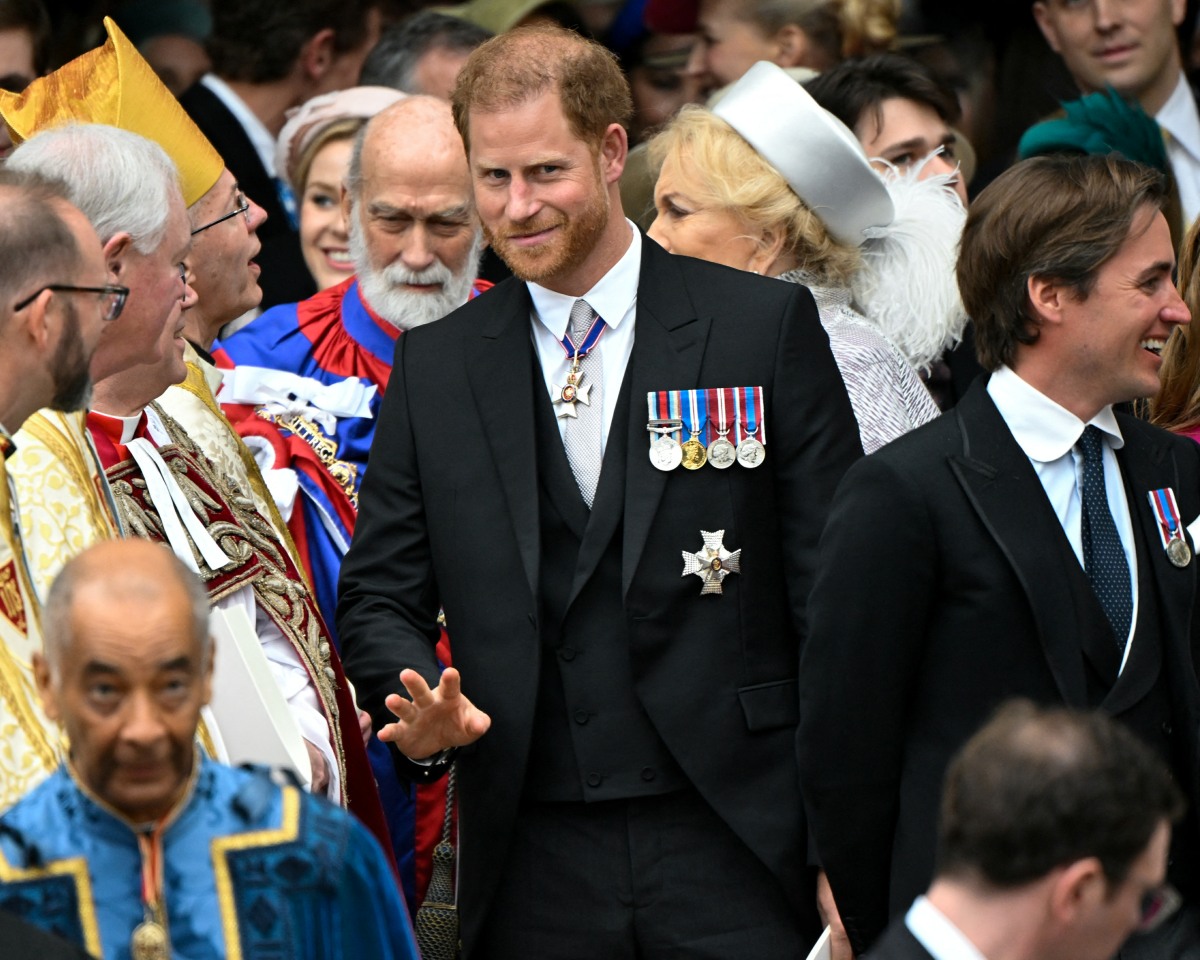 Photos courtesy of Avalon Red, Cover Images.