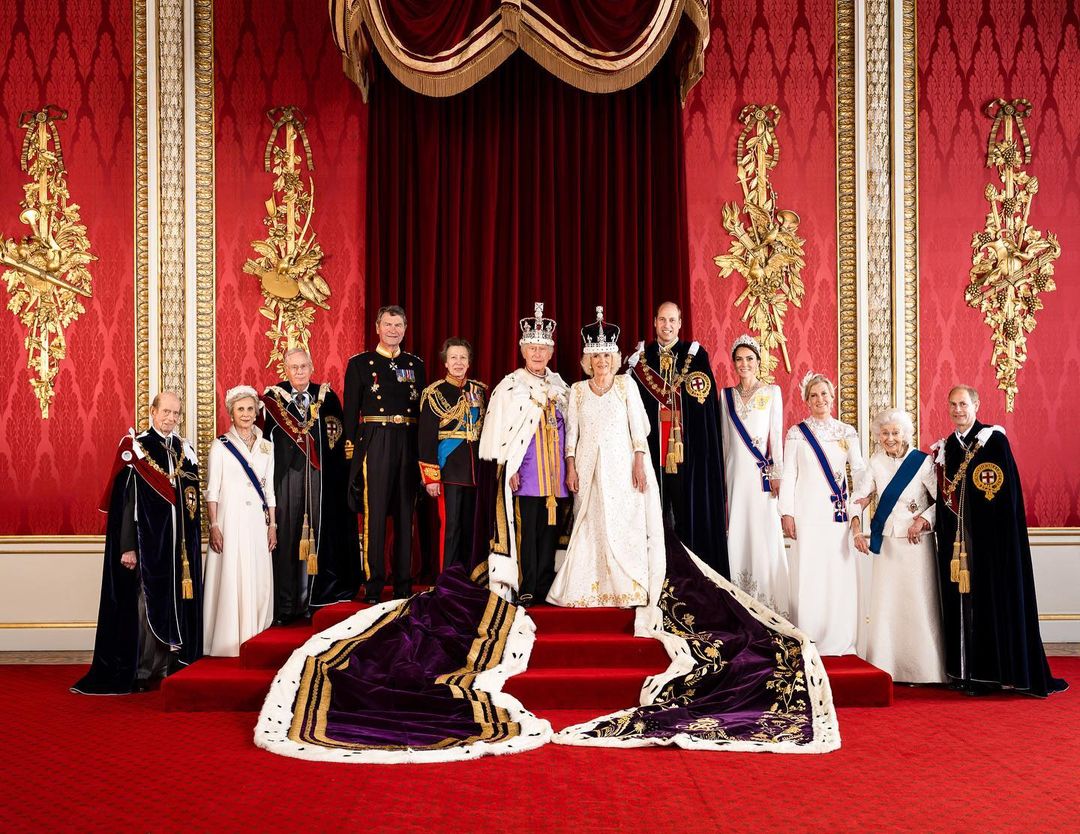 Buckingham Palace finally released the official coronation portraits on Monday. These were taken on Saturday, after the Westminster Abbey crowning service, and each photo was taken by Hugo Burnand. One of King Charles solo, one of Queen Camilla solo, one of king and queen together, and one of… the working royals and no one else. A few notes about the Charles pics… like, the crown is crooked, right? Am I imagining that? Is it some optical illusion? And Charles just looks like an old man in king drag. The whole thing (Camilla included) is absolutely giving off drag-queen vibes, like these are just ostentatious costumes. I'm pretty sure Camilla is half in the bag too.
As for the working-royal portrait… the palace made a note of everyone included, because I'm sure the average Briton has absolutely no idea. I remember when QEII died and there were those young, Cockney-accented podcasters wondering if Charles was QEII's husband or her son, because they really didn't know. So, from left to right: The Duke of Kent, The Duchess of Gloucester, The Duke of Gloucester, Vice Admiral Sir Tim Laurence, The Princess Royal, The King, The Queen, The Prince of Wales, The Princess of Wales, The Duchess of Edinburgh, Princess Alexandra, The Duke of Edinburgh.
A few things. Sophie and Edward are literally holding up Princess Alexandra, who is 86 years old (bless her heart) and 56th in the line of succession. It should also be noted that Camilla really did ban the other women from wearing tiaras or headpieces – Alexandra, Sophie, Anne and the Duchess of Gloucester are all wearing no headpieces or just simple fascinators. Kate was likely banned too, which is why she pitched a fit and had McQueen make her sparkly bedazzled headpiece. Some have suggested that Kate changed dresses in between the Westminster service and the portraits. I don't think so – I think it's the same dress, but I do think she added the diamond necklace when she got to the palace.
Kate and William are the youngest people in Charles's slimmed-down monarchy at 41 and 40. The next-youngest is Sophie at 58 and Edward at 59. The rest of them are in their 70s and 80s. The Good Ship Windsor will face some rough seas in the coming years, my goodness.
Last thing, and I honestly didn't even see this at first, full disclosure – look at Camilla's solo photo and what's behind her. Those are blackamoor art pieces at Buckingham Palace, placed in the Throne Room. And Camilla wanted that to be part of her official crowning portrait. Update: I've genuinely enjoyed the conversation about the background sculptures and how they're not technically blackamoor pieces. I get it, but I'll say this – they still look enough like blackamoor pieces to be incredibly suspicious.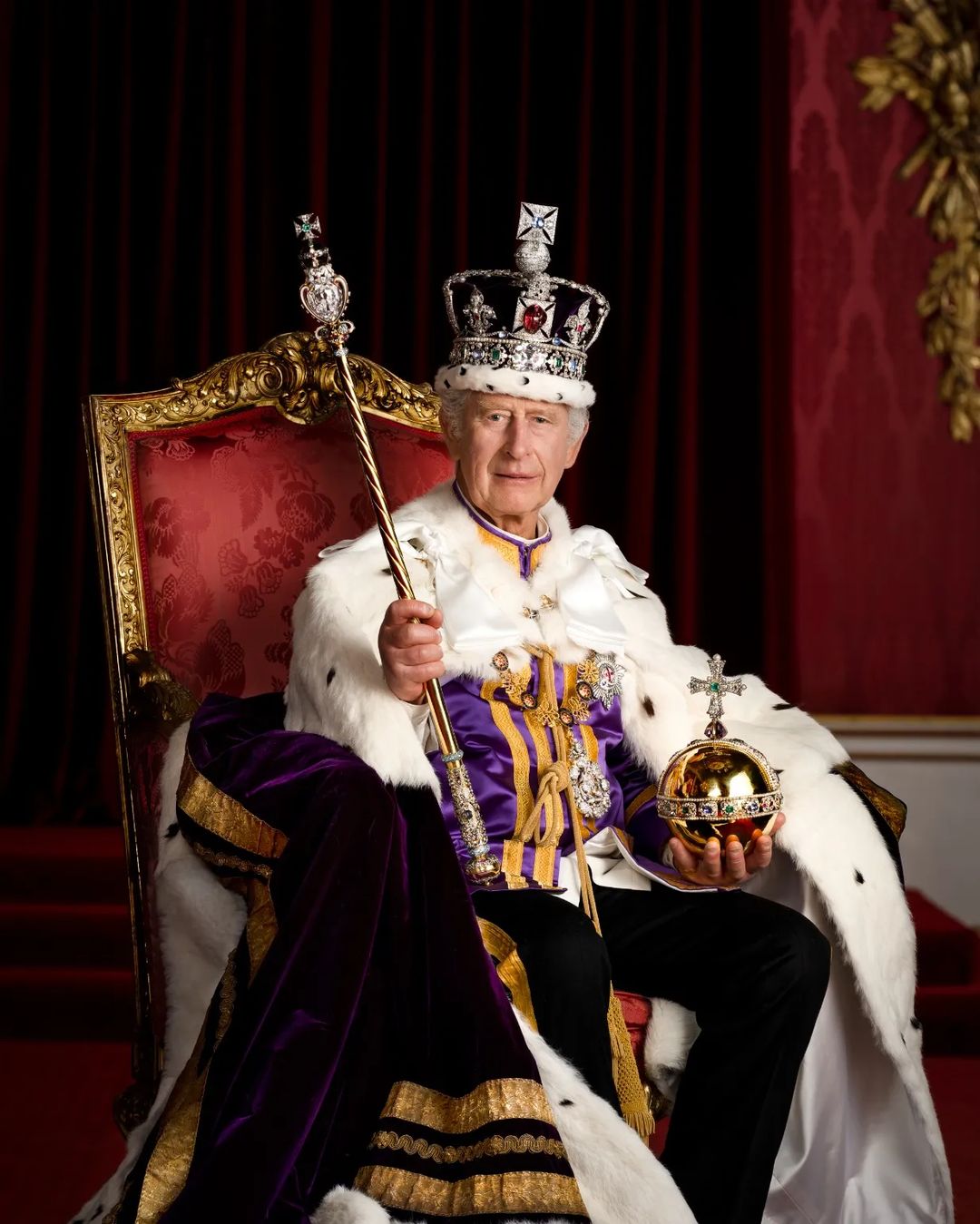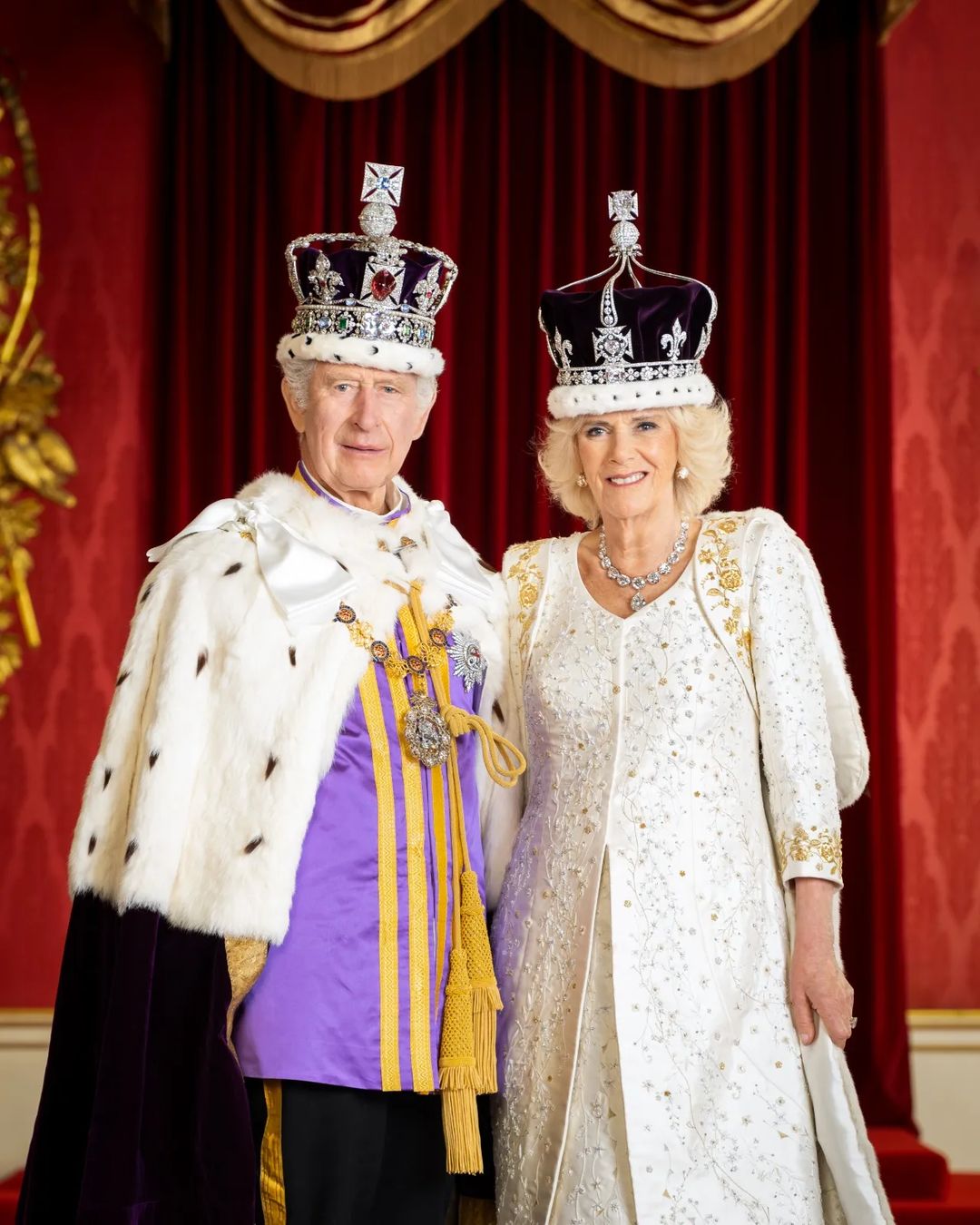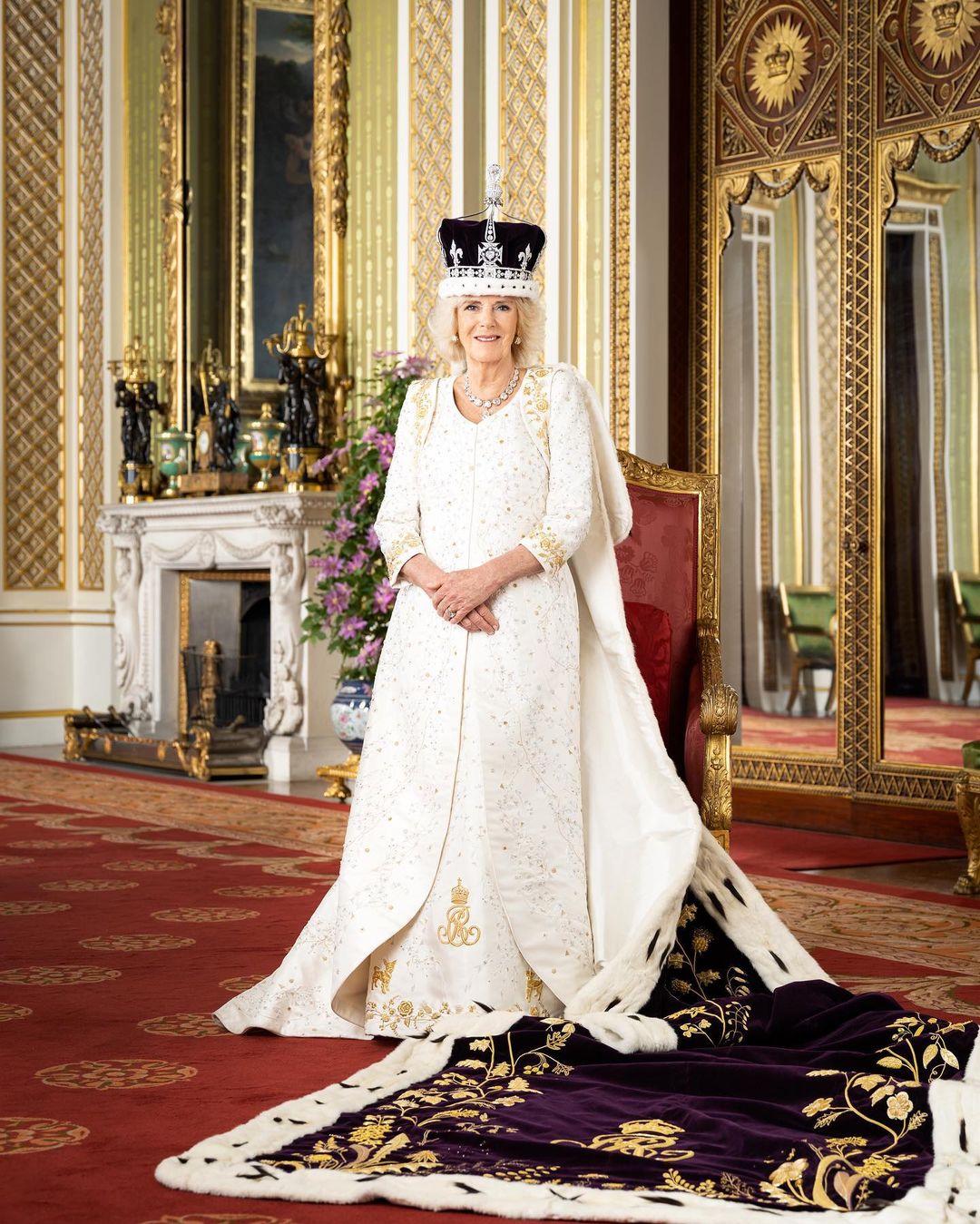 Photos courtesy of Hugo Burnand for Buckingham Palace.