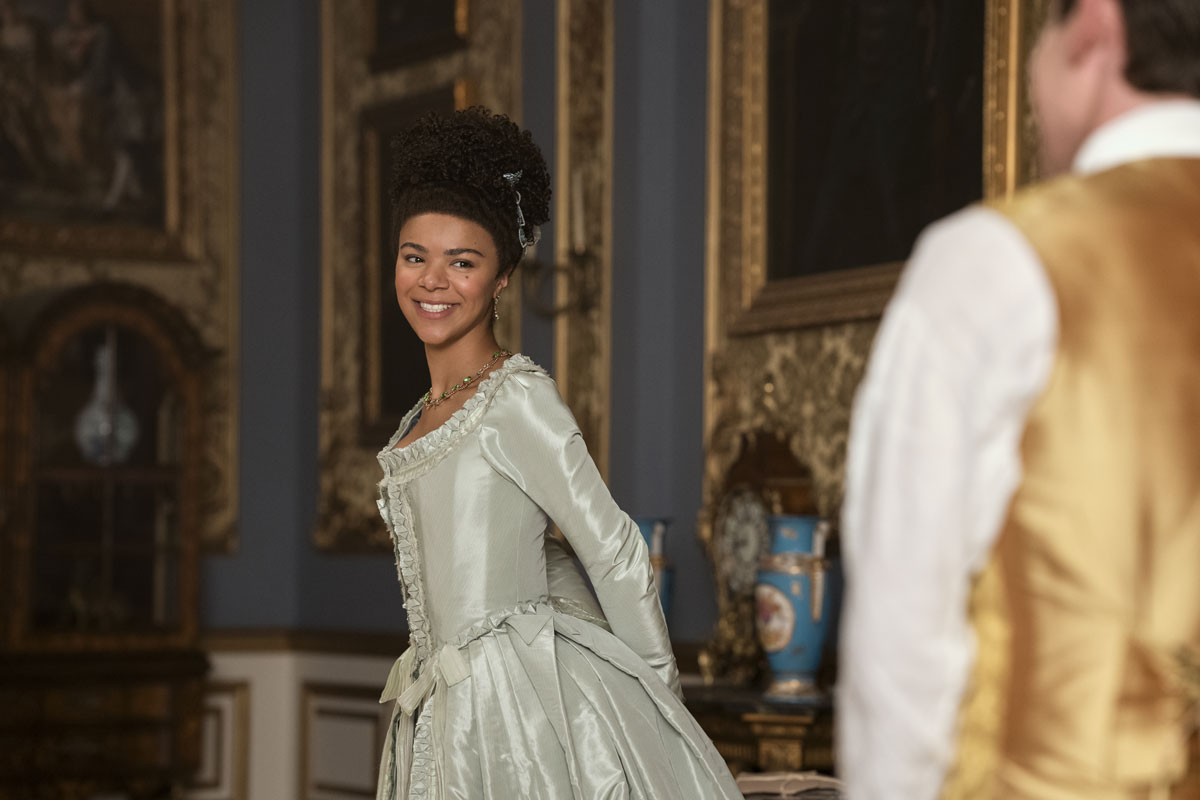 The Bridgerton prequel series focused on Queen Charlotte's marriage to King George III premiered last week. India Amarteifio is the 21-year-old Black British actress who plays the young Queen Charlotte. She trained as a dancer, made her way into theatre and appeared in several West End productions, and transitioned to television. Queen Charlotte is India's first leading role and she was profiled by Town & Country ahead of the premiere, where she talked about race in the world of Bridgerton and modern day parallels.
In the first episode of Queen Charlotte: A Bridgerton Story, a young Queen Charlotte, then Sophia Charlotte of Mecklenburg-Strelitz, is presented to Princess Augusta for the first time. Augusta (a steely Michelle Fairley, of Game of Thrones fame) circles Charlotte (newcomer India Amarteifio, perfectly cast) menacingly as she inspects her future daughter-in-law. After asking about her teeth and hands, and commenting on her child-bearing hips, Augusta licks her fingers and reaches out to wipe Charlotte's skin. Charlotte, offended, stares at her, but says nothing.

Queen Charlotte, out today, is a prequel meant to give context to the world of Bridgerton; it's intended both for viewers who are existing fans of the original series, and those who haven't watched Bridgerton. The show, Amarteifio tells Town & Country, "explores so many different journeys that you just don't expect at all; things that you're like, 'Is she about to say that? Oh my gosh, she is!' Or, 'Are they about to reference her? Oh my gosh, they are.' We're not shy." Hot-button issues, like ones related to race, Amarteifio continues, are "spoken about in direct [terms]; it will be written out for you.' It's very brazen and quite risky, but that's exciting—and how cool to be a part of."

Augusta wiping Charlotte's skin is just one of many scenes where Charlotte's Blackness factors into the plot; the show seeks to explain how the world of Bridgerton came to be, thanks to the marriage of Charlotte and George. In doing so, Queen Charlotte feels more responsive, in a way, to modern-day issues of race and racism. Amarteifio is glad they're showing these types of racial microgressions, plain and simple, in Queen Charlotte. "How society treats Black women is still not where we need to be at, and the fact that Shonda's making it such a pivotal theme and idea in the show is going to speak to a lot of people who that still happens to," says Amarteifio. "It's horrible to watch and it's uncomfortable. But again, we don't make change unless we create conversation. This is going to create conversation—one way or another."

Amarteifio says she wasn't thinking too much about the Duke and Duchess of Sussex as she worked on Queen Charlotte, but calls it "crazy" that "we're able to draw similar parallels to things that are happening in real life to a show that's set 400 years ago." She adds, "The fact that we're still having the same conversations just shows how far we've got to go."
The scene in question was very shocking, but I was actually glad they went there instead of just sticking to the weird undertones as in the first season of Bridgerton with the Black cousin being the "pregnant hussy" and that suitor asking to see her teeth. I've long been saying that the "colorblind casting" in Shondaland shows is surface-level and sometimes problematic when it unintentionally perpetuates harmful stereotypes. I haven't finished all the prequel eps, but I do appreciate that it is actually exploring the implications and issues of a diverse British society in that era instead of just glossing over it like the main series and her other shows do. As for the other stuff India says, she's completely right. We still do have a long way to go and it's important to show microaggressions that make people of color feel "other" because some people may not get it unless it's right in front of their face and sometimes not even then. I found India's comments about the modern day royals to be a bit coy — she's a Black British woman doing this show in the Sussex era, how could she not think about it — but the British press is crazy so I don't blame her for excusing herself from that narrative.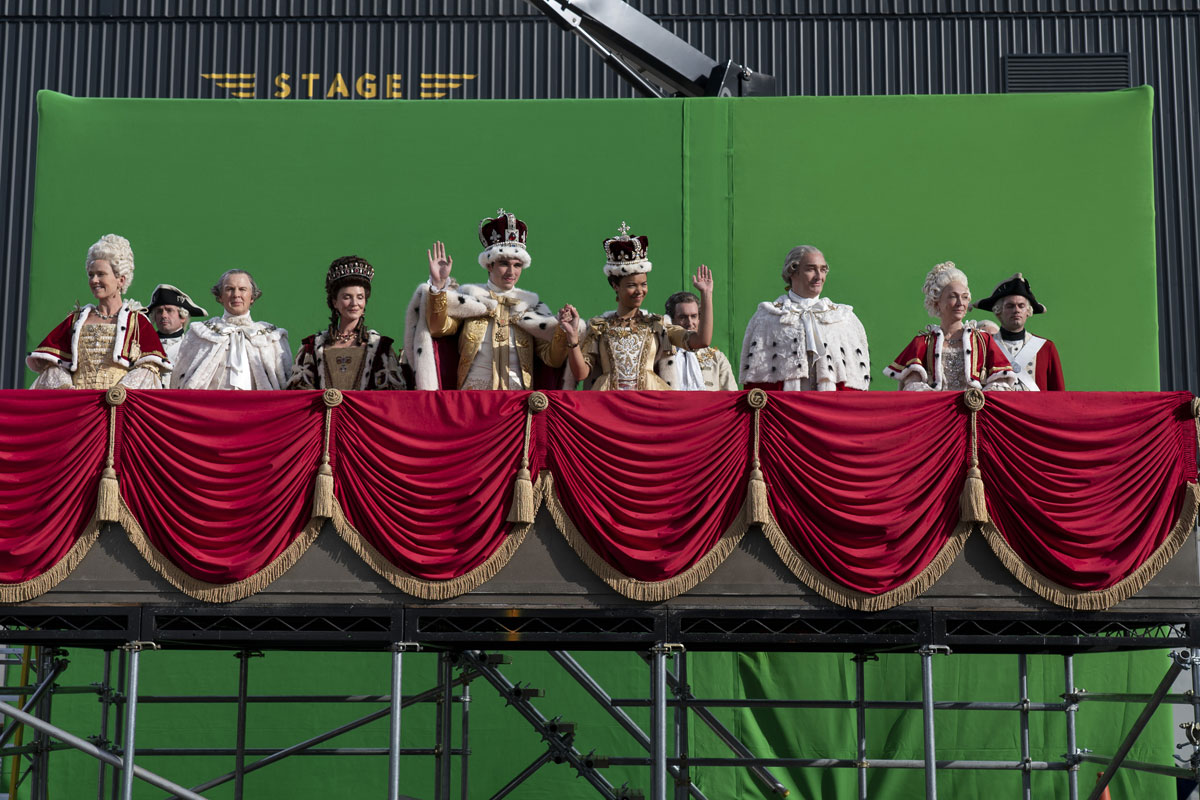 Photos credit Liam Daniel/Netflix, Getty Images for Netflix and via Instagram