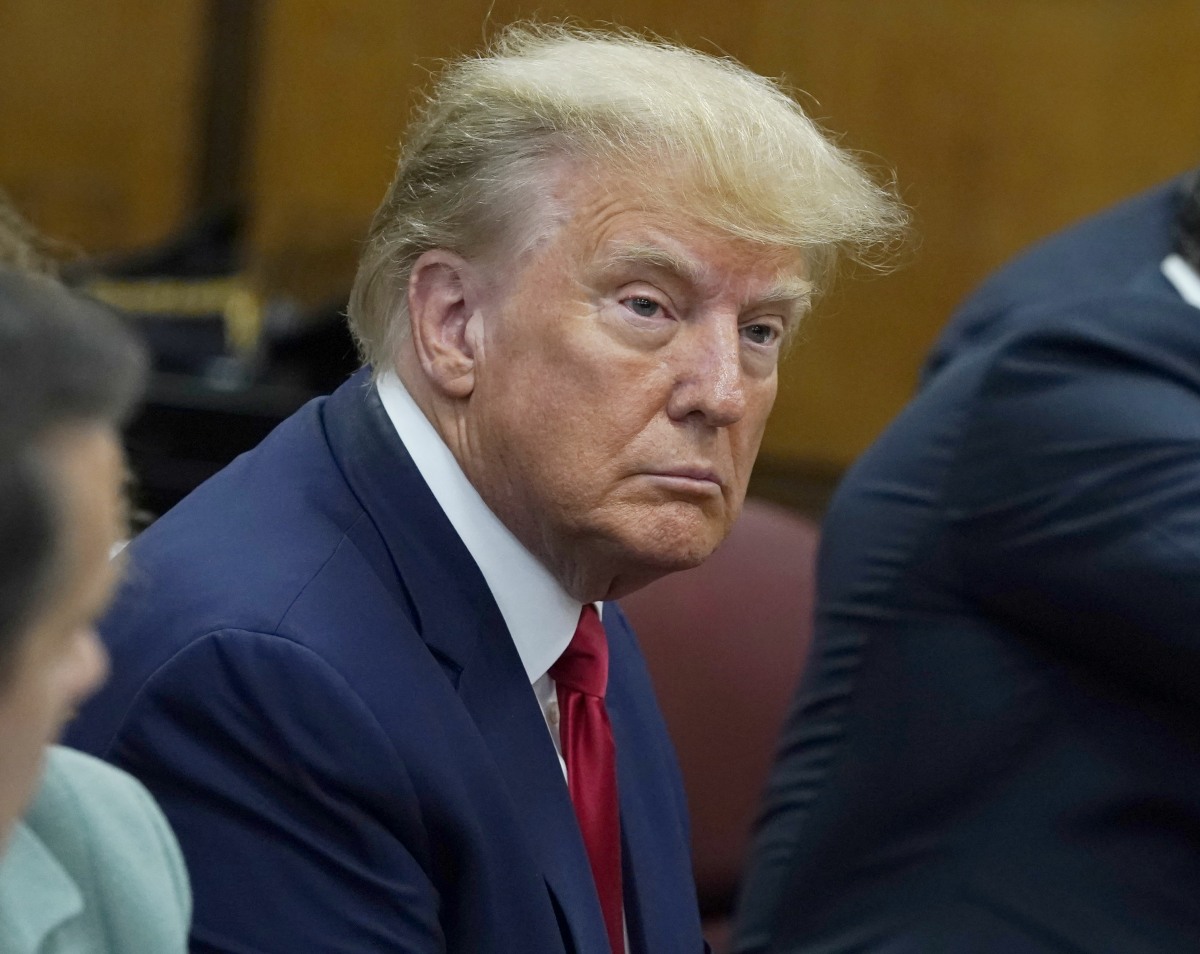 In 2019, E. Jean Carroll covered an issue of New York Magazine to promote and excerpt a book she had written. In the book, she described at least two sexual assaults, one by Les Moonves (then head of CBS) and one by Donald Trump. Carroll described being raped by Trump in the dressing room of Bergdorf Goodman in the 1990s. At the time, she told friends what had happened but she didn't go to the police or even to Bergdorf's security. Even then, she knew that Trump would try to bury her. In 2019, Trump dismissed Carroll's claim the same way he dismissed so many of the other women he preyed on, assaulted, raped and harassed: he called Carroll a liar and said she wasn't attractive enough to be assaulted, and she wasn't "his type." Well, Carroll sued him in civil court for assault, rape and defamation after that. The civil trial had been happening for weeks, and the case went to the jury on Tuesday. It only took the jury three hours to come back with a unanimous verdict: Trump is liable for sexual abuse and defamation.
A Manhattan jury on Tuesday found former President Donald J. Trump liable for the sexual abuse and defamation of the magazine writer E. Jean Carroll and awarded her $5 million in damages in a widely watched civil trial that sought to apply the accountability of the #MeToo era to a dominant political figure.

The federal jury of six men and three women found that Mr. Trump, 76, defamed Ms. Carroll when he posted a statement on his Truth Social website in October, calling her case "a complete con job" and "a Hoax and a lie."

The jury, in returning its verdict shortly after 3 p.m. said Ms. Carroll had not proved, by a preponderance of the evidence, that Mr. Trump had raped her, as she had long claimed.

Ms. Carroll sued the former president last year, accusing him of shoving her against a wall and raping her in a dressing room the luxury department store Bergdorf Goodman in Manhattan, in the mid 1990s.

Although more than a dozen women have accused Mr. Trump of sexual misconduct over the years, allegations he has always denied, Ms. Carroll's case is the first of those claims to be successfully tested before a jury.

The jury also found that Ms. Carroll had proved that she was injured as a result of Trump's publication of his denial of her accusations on his Truth Social account in October 2022. The jury determined that Ms. Carroll had proved, by clear and convincing evidence, that Mr. Trump knew his statement was false when he said her accusation was a hoax, a legal standard known as "actual malice."
One grotesque part of this trial was the introduction of Trump's filmed deposition, where he mistook a photo of Carroll from the 1990s as Marla Maples, proving that Carroll actually was his type (blonde, beautiful, leggy). In another part of his deposition, he was asked about the Access Hollywood tape, where Trump told Billy Bush: "When you're a star, they let you do it. You can do anything, grab them by the p-ssy. You can do anything." When Trump was asked if that was what he said, Trump replied: "Well, historically, that's true with stars. If you look over the last million years, I guess that's been largely true. Unfortunately or fortunately." Unfortunately or fortunately.
Anyway, I'm extremely proud of E. Jean Carroll and I hope she's safe and secure. I hope she's surrounded by friends and family and that she's protecting herself. She knew that suing Trump would be a long, arduous process and it was, but she stuck with it and found a sliver of justice. It's not even close to "enough," but it's something.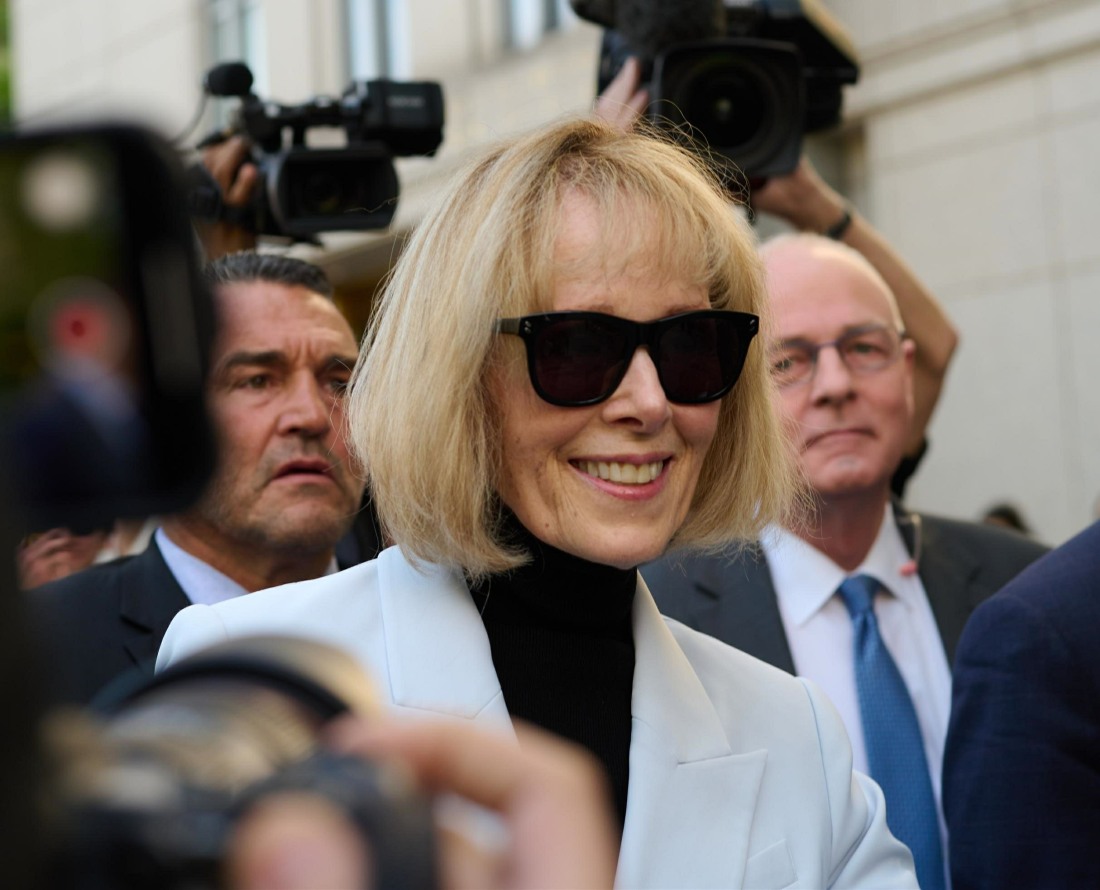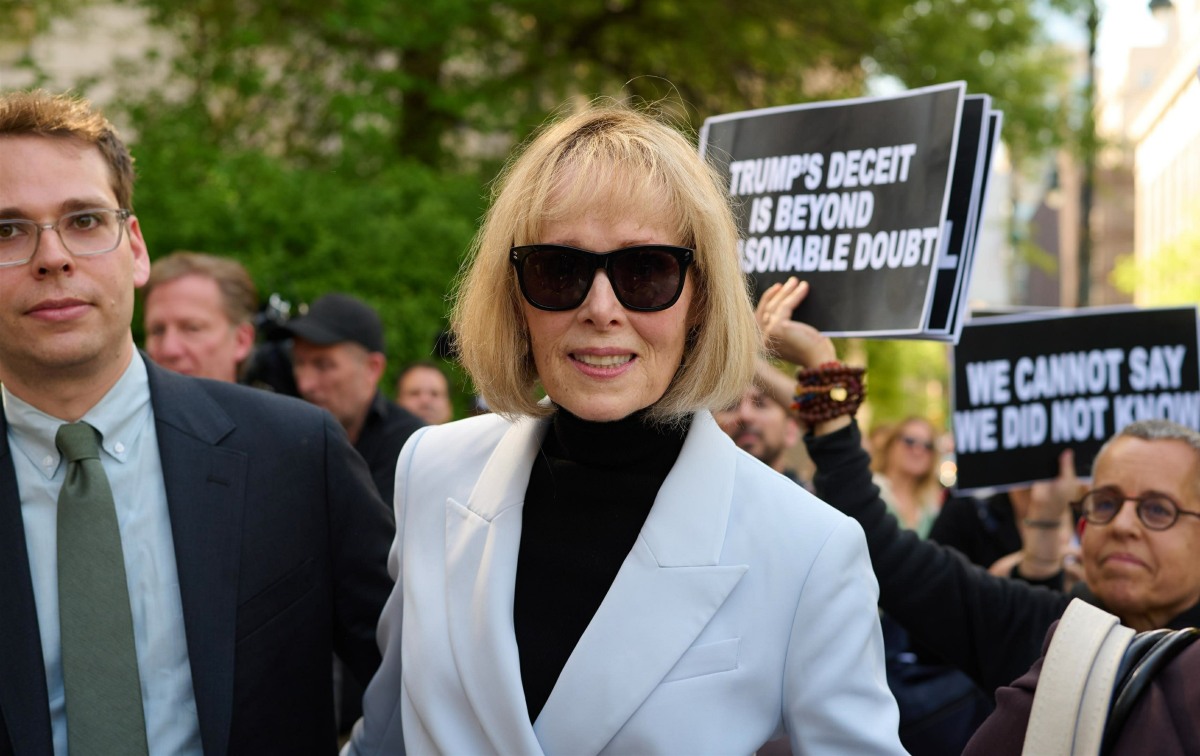 Photos courtesy of Backgrid, Cover Images.