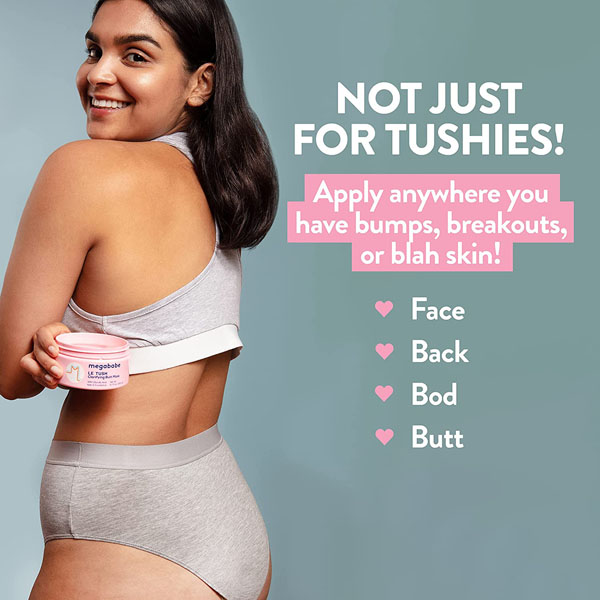 Note by CB: We are looking for a comment moderator to work from 7am to 11am on Mondays, Wednesdays and Fridays. You do not need to have experience in WordPress, but it helps. Please do not have another job you do at the same time. It is OK if you are home with children as long as you can be in front of the computer at that time. If you are interested please email me at cbcomments@gmail.com with the name and email you use to comment on Celebitchy along with why you would like the job. It pays $20 per hour and I will be interviewing some candidates on Zoom. I really appreciate your interest, however I may not be able to respond to everyone. Thank you!
---
From CB: I'm sorry the Amazon post is a day late, this week has been crazy. I bought this corner shelf for the guest bathroom. My son said it was easy to put together. It looks great, is really sturdy and was just what I needed for that space. Also I wanted to mention this butt scrub I featured last year. I use it all over my body and it feels so smooth, nice and minty. Here are some more things Hecate and I are looking at on Amazon.
A two-in-one sunscreen and bug spray for convenience and safety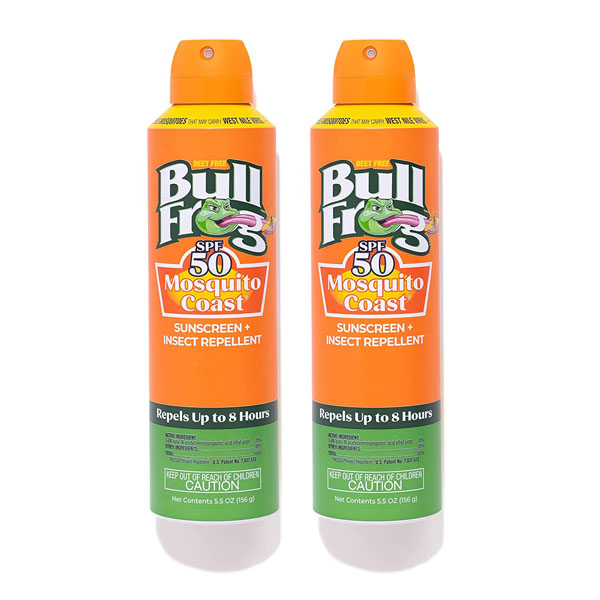 From CB: Bull Frog Mosquito Coast is a two-in-one bug spray and sunscreen for peace of mind for your kids and yourself. It's available for $15 for one can or $27 for two cans. The two can listing has 626 ratings, 4.7 stars and an A on Fakespot. I've bought some and will let you know what I think. People say it works well to both prevent bug bites and protect from the sun but that it can be oily. "I have very fair skin and every mosquito within a 50 mile radius knows when I step outside. I like that this product solves 2 problems with one application. We keep this around the house and in both of our vehicles just so that we are not without it during the summer." "My husband has been using this brand for a couple of years. Great for golf course and the beach!"
Keurig cleaning pods for better tasting coffee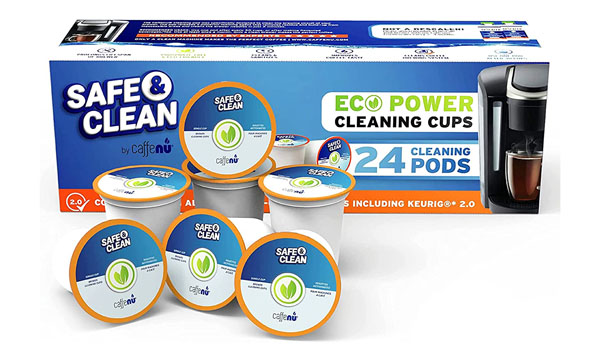 From CB: I've been having issues with my coffee maker getting clogged but using vinegar is time consuming. These eco-friendly Keurig cleaning pods are just $18 for 24 or $10 for 8. They help maintain your machine, prevent common issues and get better-tasting coffee. These have 5,400 ratings, 4.5 stars and a B on Fakespot. People say they're great at cleaning out residue. "Have been using this for a while every couple of weeks as recommended. Cleans the pod needle and makes the coffee taste better." "I have a Keurig that's only about 6 months old But it was giving me some problems. I've been using these cleaning pods once a month and I haven't had any problems since."
A weighted workout bar for adding in fitness at home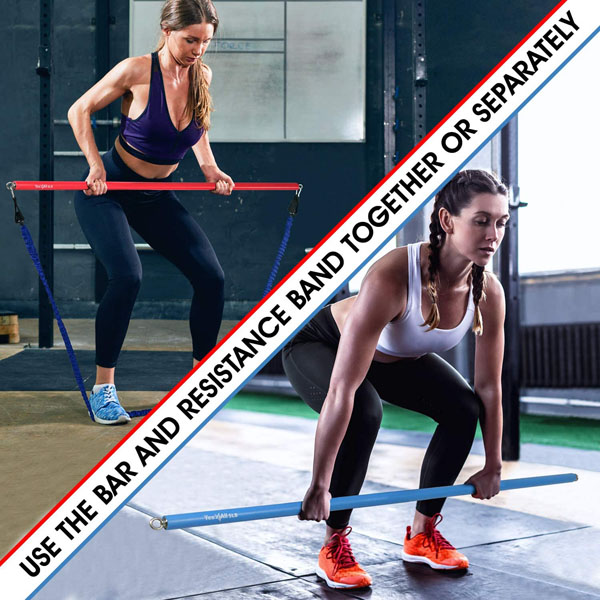 From CB: I looked through so many listings for workout bars and resistance bands before finding this. It comes in options of different strengths, sets of three and some with bands. This listing has over 10,000 ratings, 4.8 stars and a B on Fakespot. People say the weighted bars make it easier to get in shape at home. "I work out at home, and having these weighted bars make many of my exercises MUCH more versatile. I use them to turn cardio into cardio/strength, make my lunges/squats have a little more use without heavy weight." "These work great! I do Les Mills body pump and these are exactly what I need."
A high frequency wand machine for at home hair and skin treatments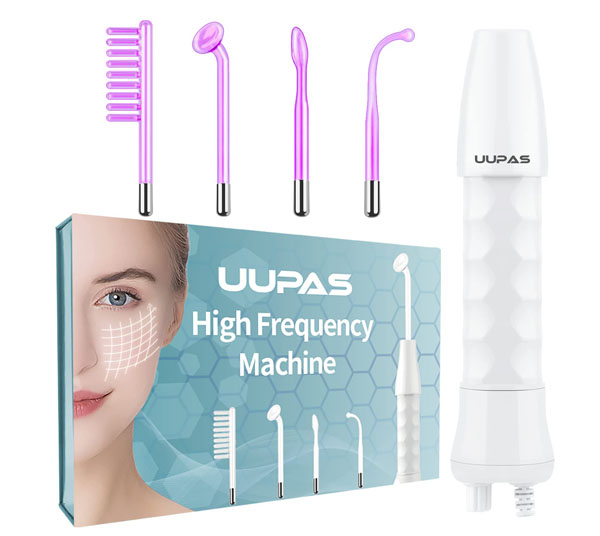 From Hecate: This machine comes as a set with four wands that use high frequency to stimulate skin and hair follicles. The method, if used as directed, is safe and 100% natural. There are different shaped attachments for your face and scalp. The frequency will help with acne, lines and to minimize pores. The kit typically costs $46 but is on sale for $37 with an additional 10% coupon. Almost 500 people rated this with 4.5 stars and Fakespot gave it a B. Apparently professionals recommend these home kits, "she recommended that i get one at home (even though power won't be the same). I started to use this method every few days or so and WOW so much of a difference." And it works on the hair as well, "I have been using this mainly for my hair and it's been helping with my hair growth which was cut short."
A clear plastic bird feeder so you can watch the birds from your window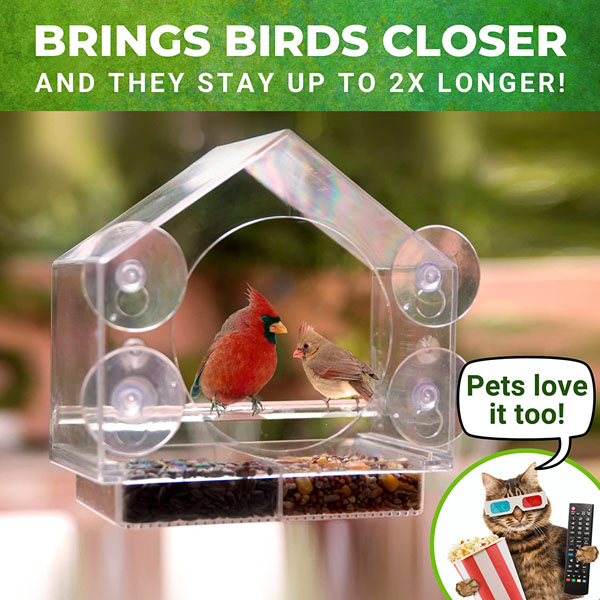 From Hecate: Outside of birds of prey, birds just aren't my thing. But there are a couple regulars in my yard that I'm starting to warm up to, so I might get them a little something to say they are welcome. This acrylic house sticks outside a window. Not only can your cat not get to it, the G-D squirrels can't either! Plus, you can watch them come and go and do their little bird activities. There's no assembly required, just suction it to a window. Normally this is $45 but it's on sale for $32 this week. Over 9,000 people gave it 4.7 stars and so did ReviewMeta. Customers confirm it's foolproof, "Other than the coolness factor, the feeder is solid, the suction cups are strong, it's easy to fill up with food." It doesn't take long to attract birds, either, "My birds found it in about 4 days. The tray which slides out allows you to fill it without taking the bird feeder down or getting a ladder to reach the top."
A wrinkle-free beach coverup you'll use all summer


From Hecate: Shorts can get wet after swimming and an easy cover-up is indispensable. If you're traveling, you want something that packs well to get through the lobby to the pool or beach. Coverups are also great if you need to stop at the store on the way home from swimming. This cute boho number comes in several pretty designs and in sizes from S to 5x. The prices range from $28-$36. A few patterns are on sale for $20 this week. Over 10,000 people rated the dress with 4.3 stars that ReviewMeta confirmed. People like the cotton/poly blend, "Love the color (just like the pic), perfect for travel (wrinkle free), & great to wear on those hot & humid weather." Others like the way it moves, enough to wear it more regularly, "It has a good swing to it and has a good shape. I ordered bike shorts to wear underneath for my upcoming cruise and it will be perfect!!!" Oh, I just read it has pockets too!
A canvas laptop tote that's perfect for travel and everyday use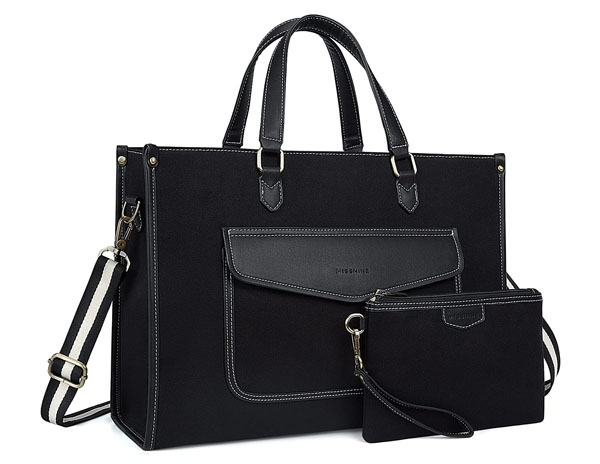 From Hecate: I saw this and thought it looked so smart. It's a stiff sided tote that can fit a laptop and whatever else you need to lug around. Plus it comes with a little matching clutch that can be clipped in or out of the bag. It comes black/white, all black or brown/beige. I love the brown/beige one. And I love that it has pockets inside and out so not everything gets lumped in together. The side pocket can fit a water bottle. It's normally $50 but it's on sale for $40 this week so I might give it to myself. Over 300 people gave this 4.6 stars and it earned a B on Fakespot. People liked the quality and the fact it can fit on a suitcase, "It's got a strap on the backside for suitcase holder while traveling and fits a large amount of stuff! Best part is it's super cute!" Some thought it looked more expensive than it was, "Definitely high quality and looks to be more expensive than it actually is. Made well and durable."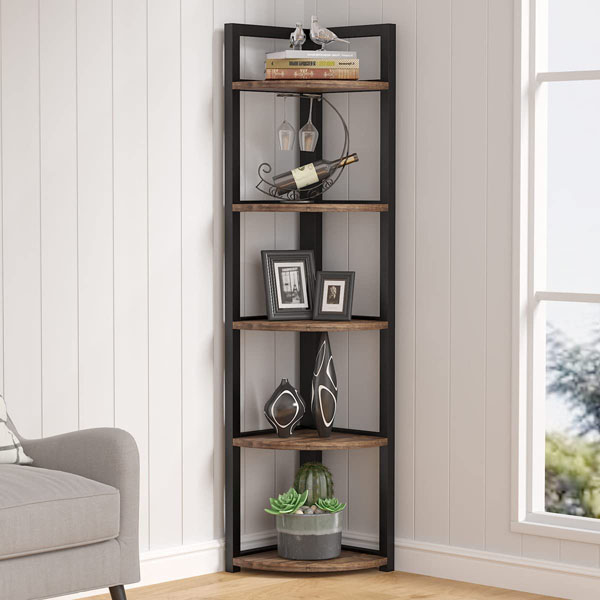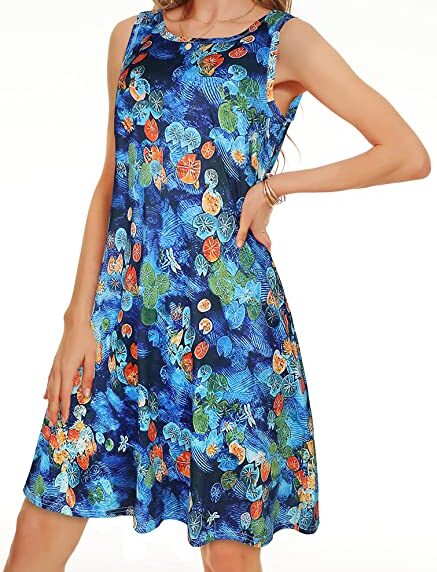 Thanks for reading and commenting on our affiliate post! If you make any purchases through these links we get a small percentage and appreciate it.