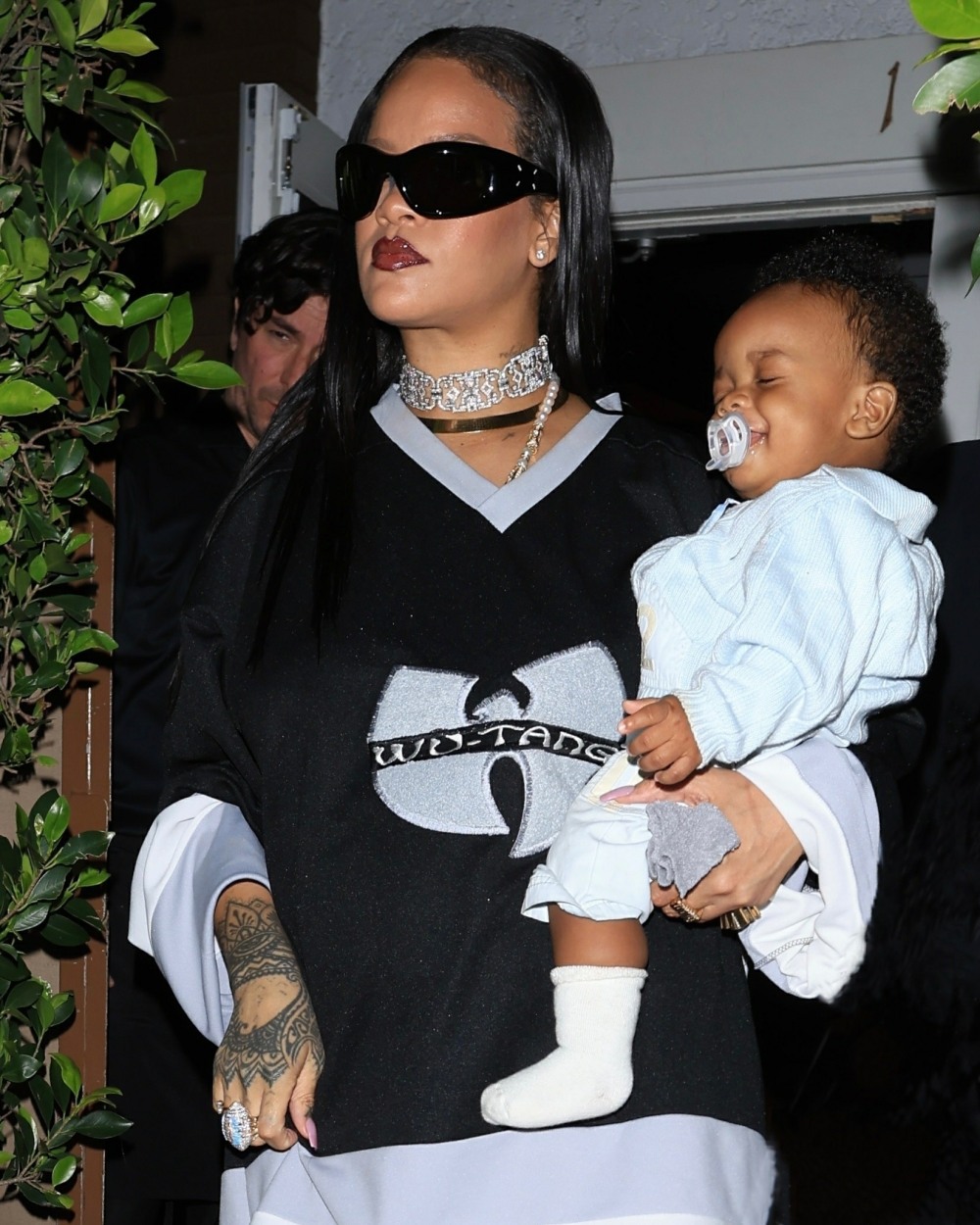 Did anyone else sort of forget that we still didn't know the name of Rihanna's son? We finally got to see his face on the cover of British Vogue several months ago, but Rihanna had already posted some videos and photos of the baby before the magazine came out, because she was trying to dilute the value of some paparazzi pics. Throughout all of those dramas, we still didn't know the kid's name! Well, the Daily Mail got their hands on the baby's birth certificate and drumroll please…
Rihanna and A$AP Rocky kept their son's name a secret for a year, but the moniker has finally been revealed. The Daily Mail shared a copy of the baby's birth certificate, which shows his full name is RZA Athelston Mayers. He appears to be named after Wu-Tang Clan member RZA (whose real name is Robert Fitzgerald Diggs), pronounced "Rizza." The baby shares his middle name, Athelston, with dad Rocky. The birth certificate also confirms RZA's date of birth was May 13, 2022.

As the tabloid noted, Rihanna had hinted at the baby's name on April 5, where she was spotted carrying little RZA while wearing a Wu-Tang Clan shirt. She'd also been photographed in August 2022 wearing a RZA tee.
I actually like the name "Rizza" but I'm lukewarm on using an acronym for a kid's name. Still, I kind of agree that the kid looks like a Rizza/RZA. I also wonder if there was more connections than just "Rihanna liked the name RZA." Rihanna is Robyn – she probably wanted an R name. Maybe the name stands for something else entirely. Who knows. I wonder what she'll name the second kid? Fingers crossed for ODB (whose first name is actually Russell, another R name).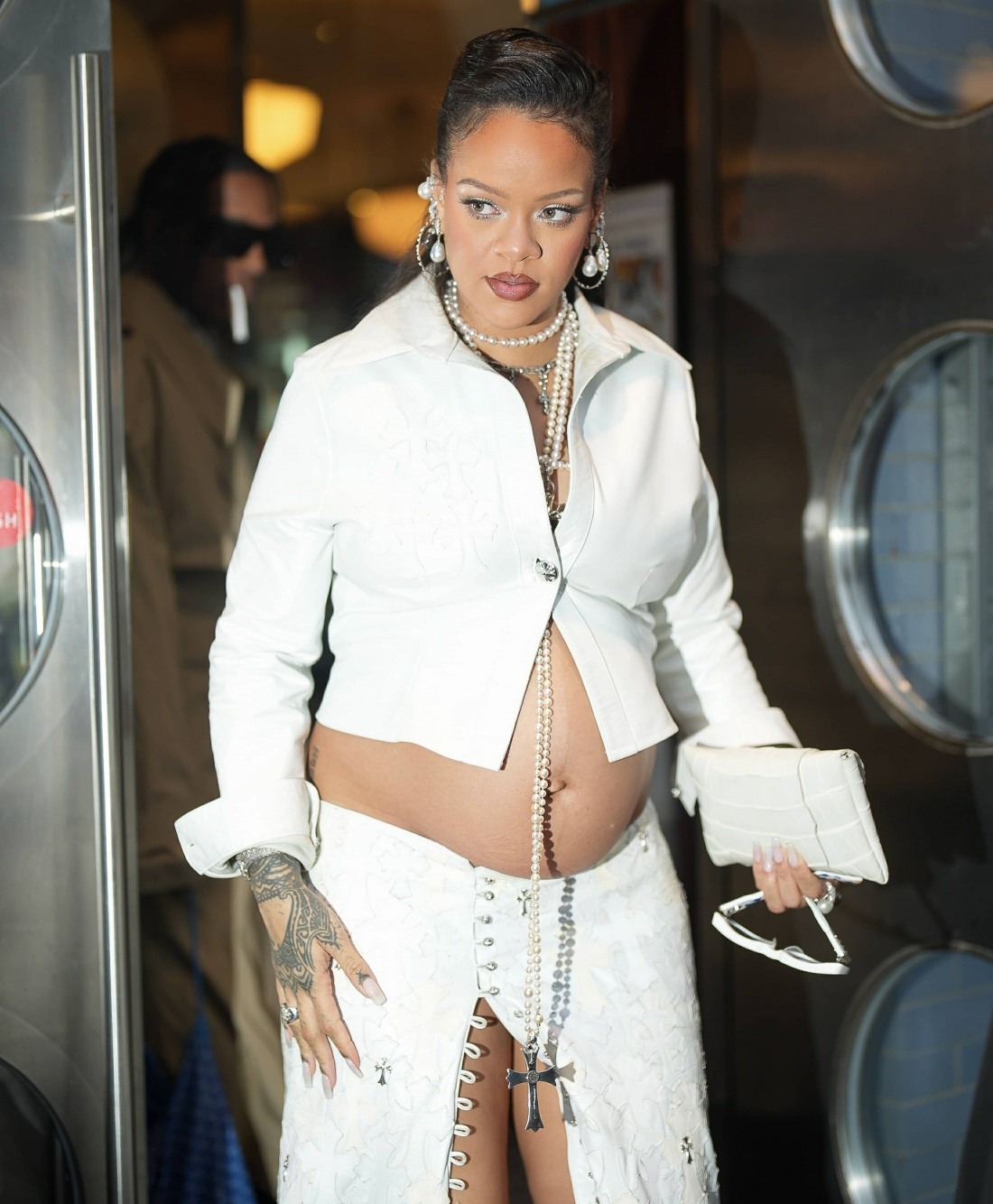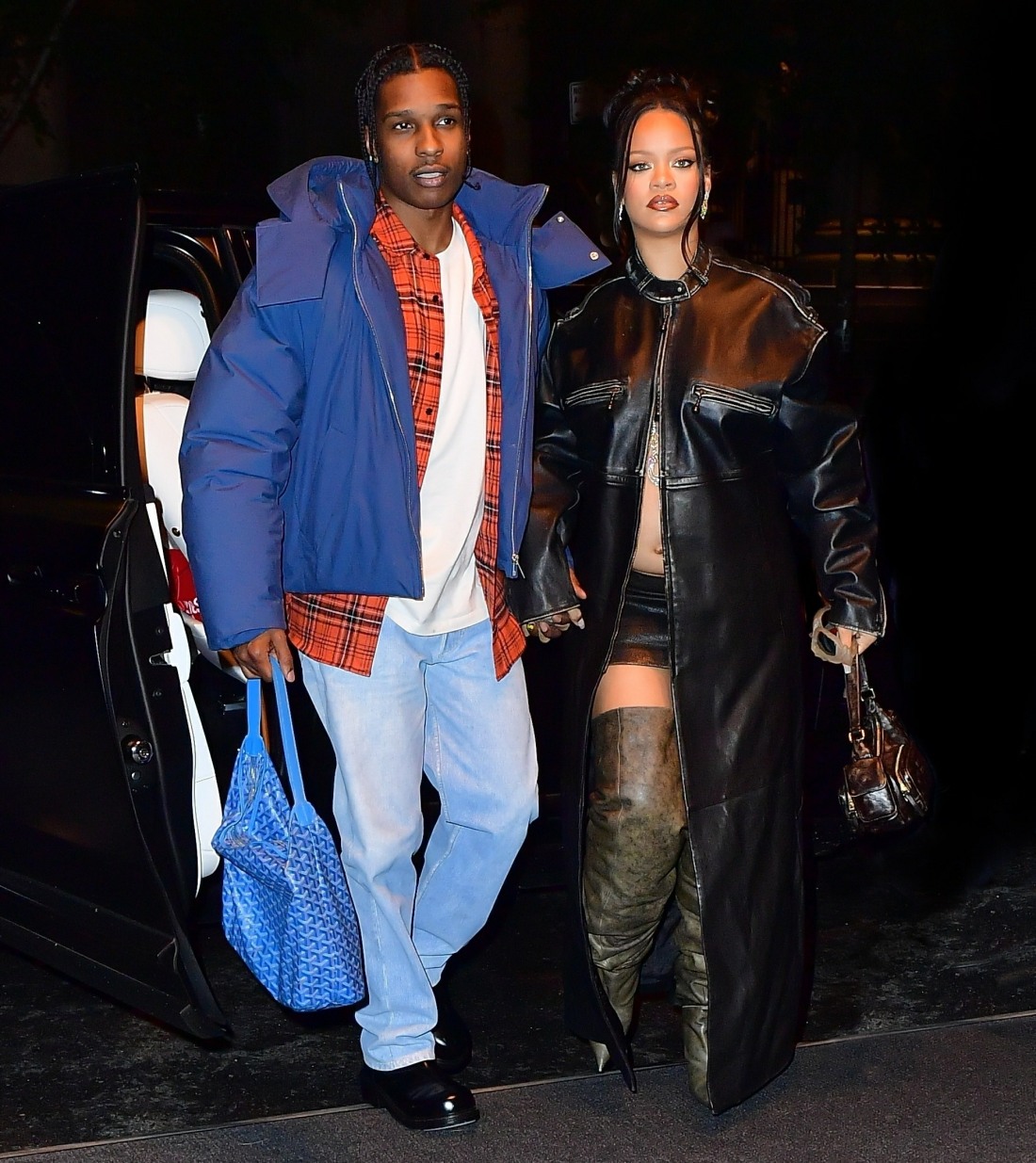 Photos courtesy of Backgrid.