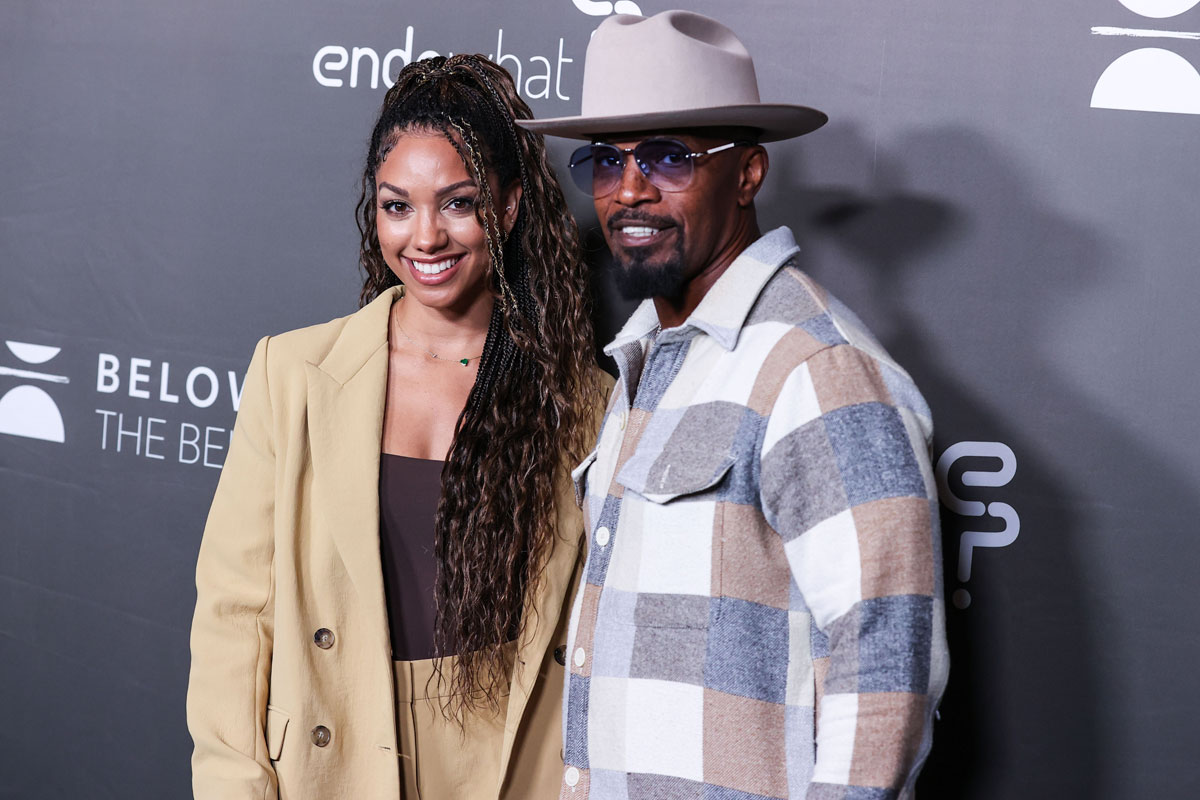 Just over a month ago, while filming Back In Action, Jamie Foxx was hospitalized for a "medical complication". That's what his daughter Corrine called it. The details of what happened remain a mystery. As the weeks passed, rumors started to circulate that Jamie Foxx was still in trouble. Now his daughter Corrine is putting those rumors to rest on Instagram:
Corrine Foxx's statement: "Update from the family: Sad to see how the media runs wild. My Dad has been out of the hospital for weeks, recuperating. In fact, he was playing pickleball yesterday! Thanks for everyone's prayers and support. We have an exciting work announcement coming next week too!"

Nick Cannon is filling in for Jamie on Beat Shazam: Fox — the network, not the person — announced last week that Nick Cannon would be filling in as host on the show until the family Foxx returns. "Beat Shazam has been an unscripted mainstay on the Fox schedule for six seasons and counting. This season, not wanting fans of the game show to miss a minute of the fun, Nick Cannon has offered to fill in as guest host for his friends, Jamie and Corinne Foxx. Kelly Osbourne will be filling in as guest DJ. Everyone at Fox Entertainment wishes Jamie well as he continues his recovery and we greatly appreciate Nick's willingness to jump in and help this summer," Fox said in a statement.

His upcoming film release got pushed back: The animated Strays, featuring the voices of Foxx and Will Ferrell, was recently moved from June 9 to Aug. 18, back-filling a date vacated by Universal's R-rated comedy Please Don't Destroy. The WGA Strike is partly the reason for Strays' move. Also, though, an original bawdy comedy like that requires all the late night TV talk show promotion it can get, and Foxx is one of the best there is at such promotion.
I'm relieved that Jamie is out of the hospital and recovering. Reading between the lines it sounds like whatever happened, it was serious. The only clue I could find about it is how people talked about his recovery. People mentioned multiple times that he was awake again–Nick Cannon told ET he was "awake" and "alert," and an unnamed source told TMZ that he was "communicating now". This suggests that at some point, he may have been unresponsive. That must have been terrifying for his family and I'm glad he pulled through. What's weird is that press reports got it so wrong. There were rumors that his family was preparing for the worst, when he's apparently out and about playing pickleball. (Off topic but is pickleball trending right now? My mom just started playing it for the first time and she hates sports.)
Jamie's hospital stay came after some alleged on-set drama. The Sun reported in March that he had a "major meltdown" and fired an executive producer, two directors, and his driver. Since the story's from The Sun I'm taking it with a grain of salt. Taylor Swift may give them the scoop about her boyfriends, but otherwise I don't trust them that much. I don't think Jamie is known for being uncooperative on set, it sounds out of character for him. Maybe he had completely legitimate reasons for firing those people, although firing the driver seems kind of random. I think it's possible that Jamie is experiencing a lot of stress and that's why he (allegedly) went off on these people. I checked his IMDB and he has four projects slated for release this year, plus five other TV and movie projects in various stages of development. With that many projects, I would be stressed, too. I'm glad Nick Cannon is filling in for Jamie on his TV show so he can continue to rest and recover. And I wonder what the "exciting work announcement" is going to be.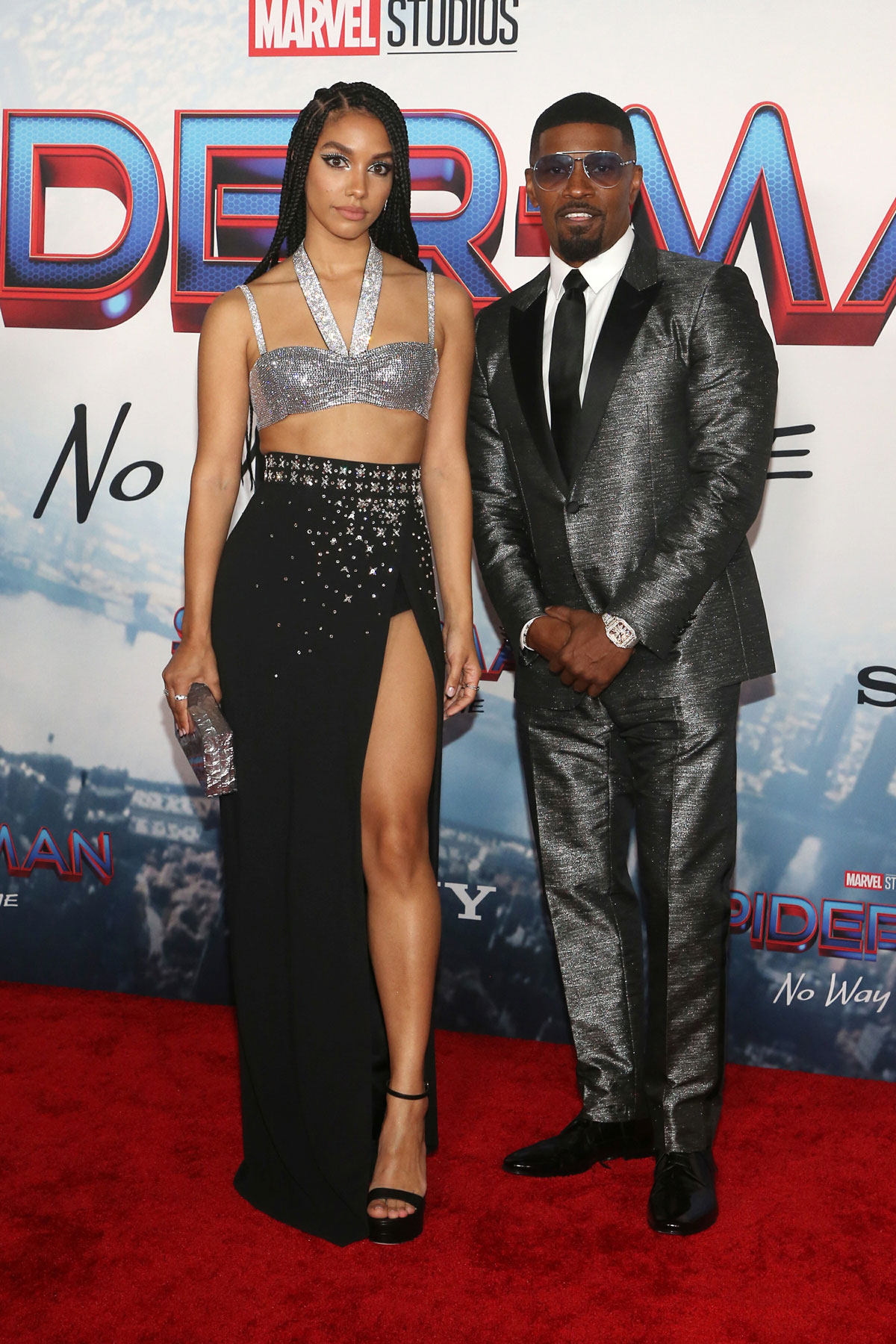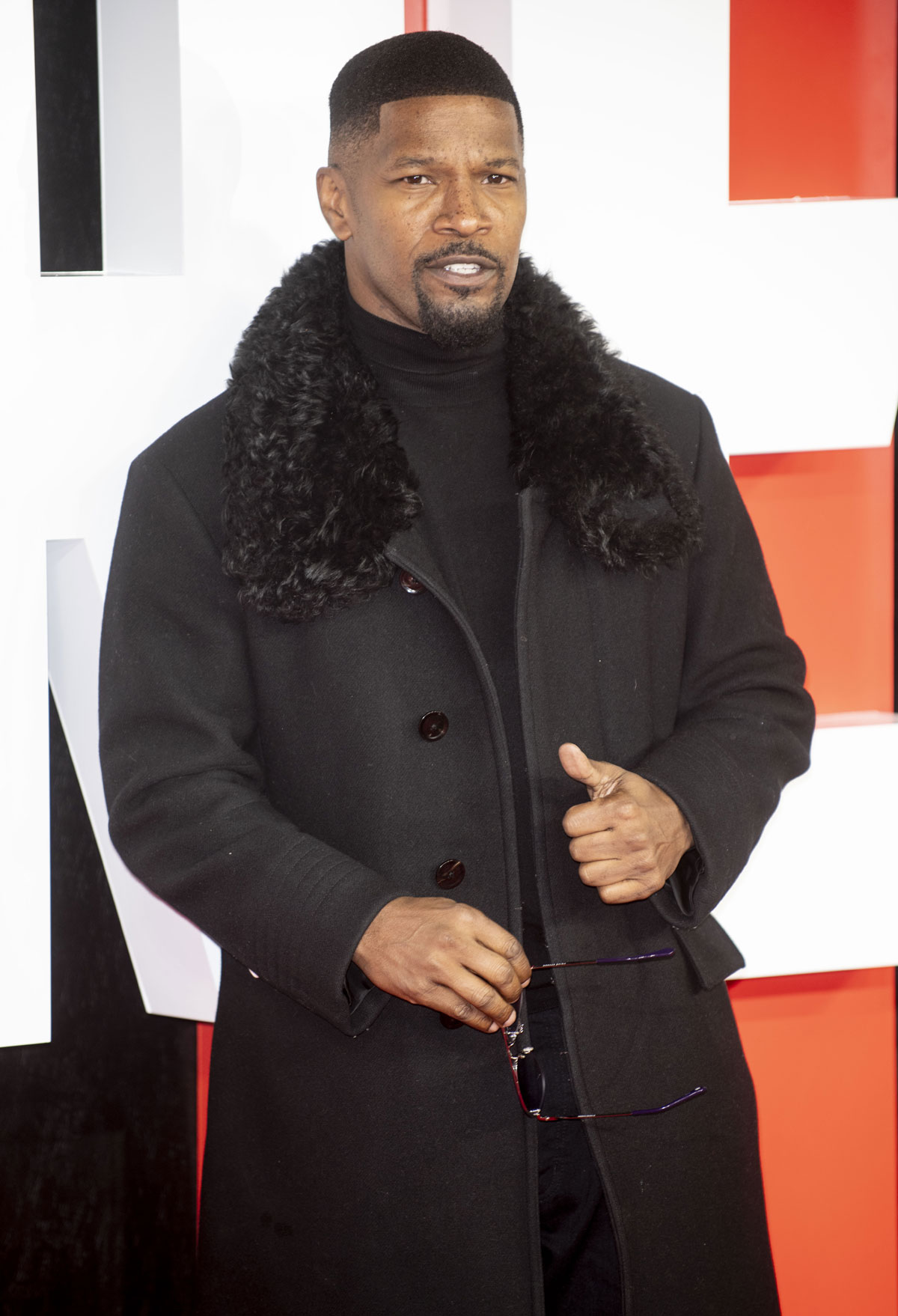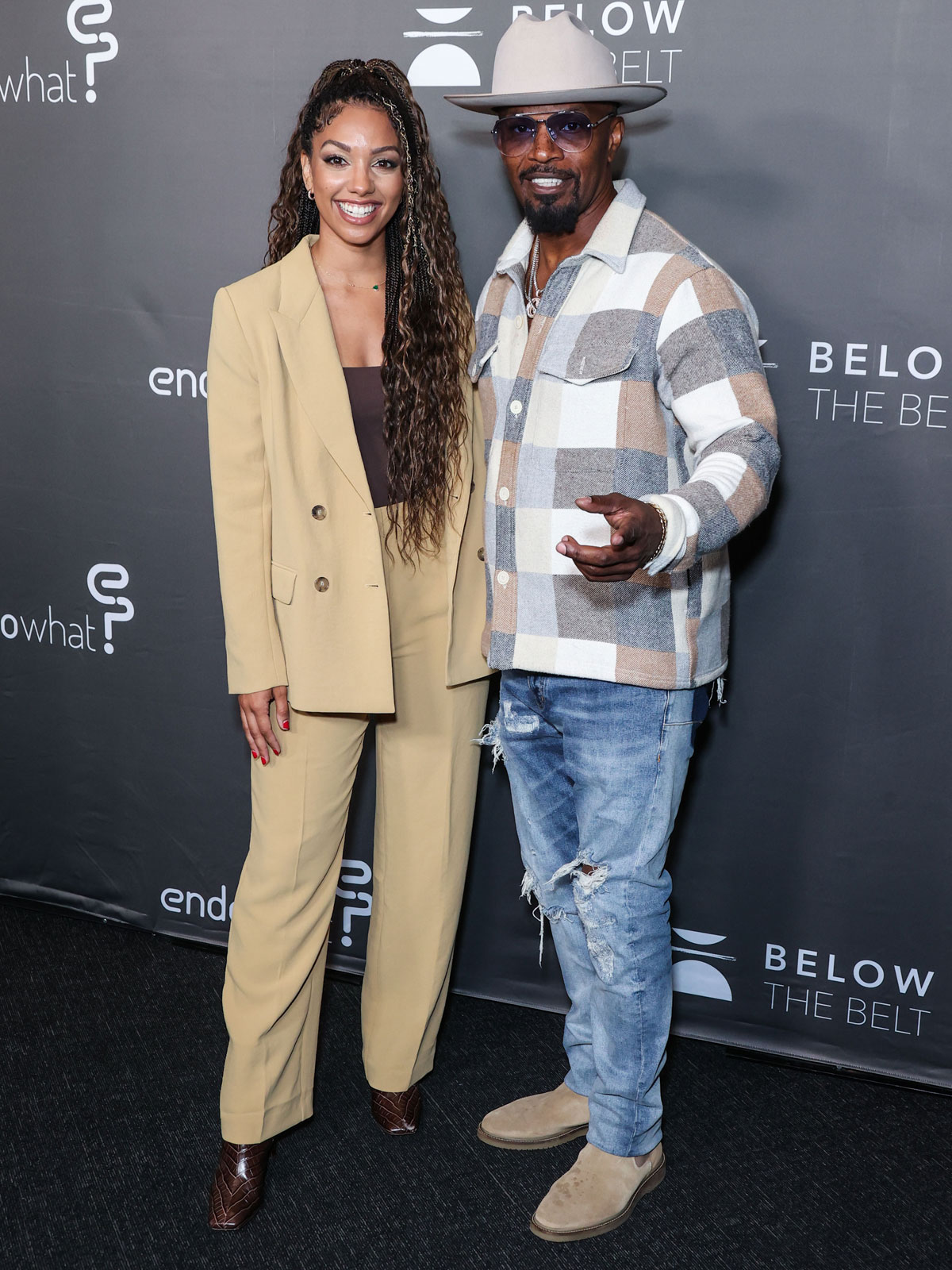 photos credit: Xavier Collin/Image Press Agency/Avalon, Media Punch/INSTARimages.com