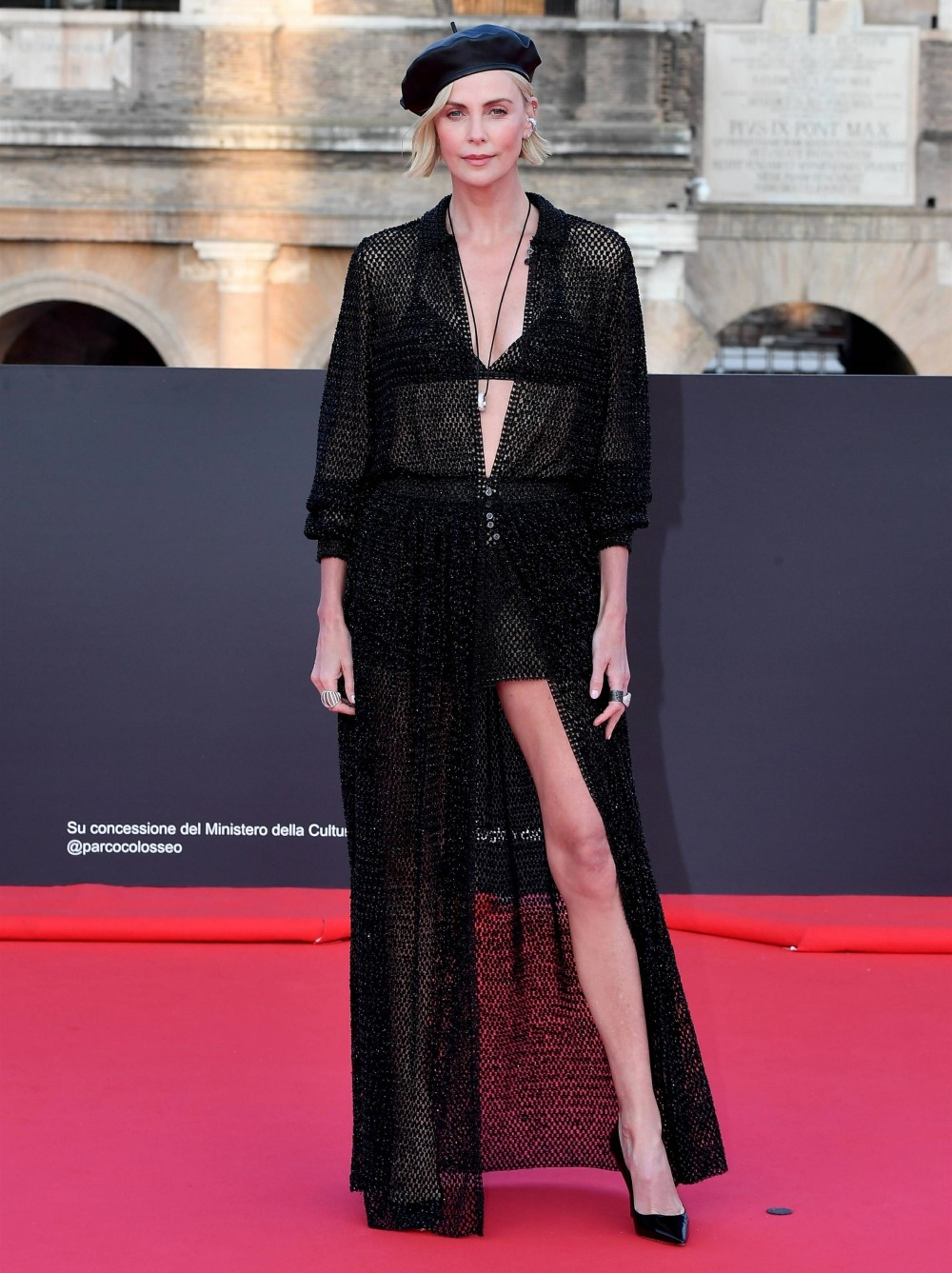 Charlize Theron has been mostly single for years now. After she ended her engagement to Sean Penn – and we still don't know exactly what went down there – she's kept her private life very quiet. I've read many interviews with Charlize over the years and it's clear that her biggest priority is her family. Raising her daughters, making sure her mom is taken care of, and then working and thriving solo. Last year, there were rumors about Charlize and Gabriel Aubry (Halle Berry's ex), but I think their kids just go to the same school and they're just parent-friends. Well, it now looks like Charlize has a new man. The Mail got exclusive photos of Charlize holding hands with a guy named Alex Dimitrijevic, and Us Weekly had some details:
Off the market! Charlize Theron has a new man in her life, model Alex Dimitrijevic, Us Weekly can exclusively confirm.

"Charlize and Alex have been dating for a few months now," a source tells Us, revealing that the Fast X actress, 47, met Dimitrijevic at an event.

Theron's new romance is "still in the early stages," but the Oscar winner and the brand and apparel design and development worker "really like each other," the insider says.

Dimitrijevic is "a very laidback guy and Charlize likes that," the source adds.

The Mad Max: Fury Road star was first linked to the former Undrtone Sport cofounder in January. Earlier this month, Theron was spotted holding hands with Dimitrijevic during a lunch date on Sunday, May 14, in Los Angeles, according to photos obtained by the Daily Mail.
He's a "model," but he apparently has other jobs. It looks like it – from a basic Google search, his age is either 26 or 54, and given his grey hair, I suspect he's closer to Charlize's age. I want this for her – someone close in age, someone low-key, someone who isn't a douche. Someone tall as well, and this guy looks hella tall.
so adorable! 🥹💛 charlize theron was seen alongside alex dimitrijevic on sunday leaving a restaurant in los feliz, california. pic.twitter.com/PqYiSQ6VdQ

— charlize theron daily (@dailytheron) May 16, 2023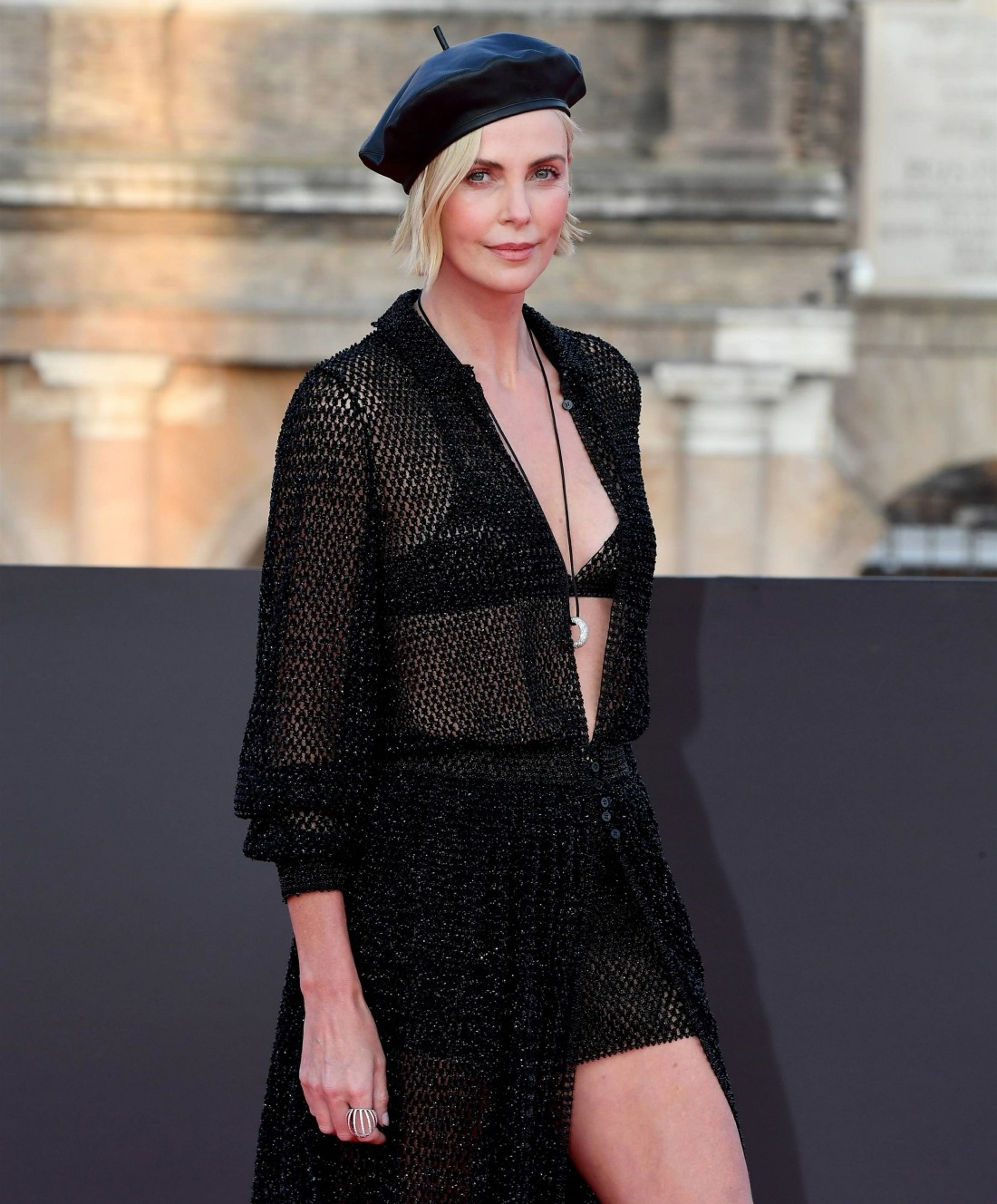 Photos courtesy of Backgrid.

Rome, ITALY – Actress Charlize Theron attends the "Fast X" Premiere at Colosseo in Rome, Italy. Pictured: Charlize Theron BACKGRID USA 12 MAY 2023 USA: +1 310 798 9111 / usasales@backgrid.com UK: +44 208 344 2007 / uksales@backgrid.com *UK Clients – Pictures Containing Children Please Pixelate Face Prior To Publication*
Rome, ITALY – Actress Charlize Theron attends the "Fast X" Premiere at Colosseo in Rome, Italy. Pictured: Charlize Theron BACKGRID USA 12 MAY 2023 USA: +1 310 798 9111 / usasales@backgrid.com UK: +44 208 344 2007 / uksales@backgrid.com *UK Clients – Pictures Containing Children Please Pixelate Face Prior To Publication*