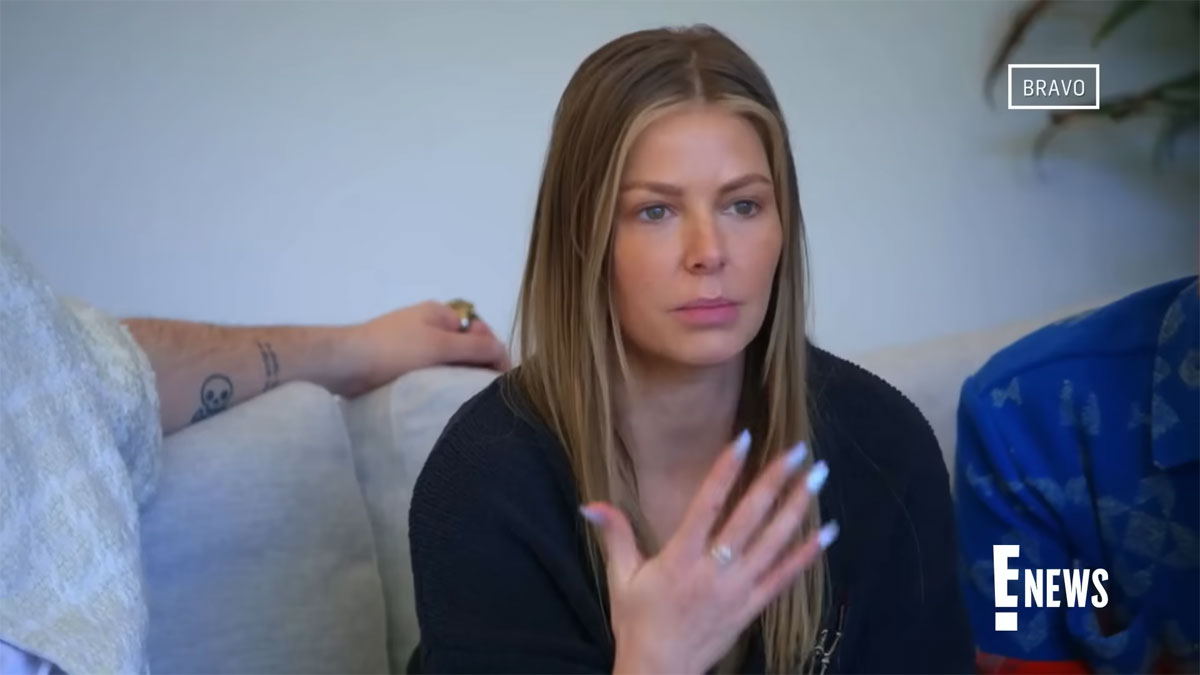 Vanderpump Rules fans have been waiting since March and it's finally here. The season 10 finale is this week. Last week's episode was supposed to be the finale, but then Scandoval broke and filming resumed for one more episode in which we will see what happened when Ariana Madix uncovered the affair between her longtime boyfriend, Tom Sandoval, and close friend, Raquel Leviss. People has an exclusive clip from the episode that shows Ariana explaining to her friends what she found out from Tom and Raquel.
The moment of truth has nearly arrived.

In PEOPLE's exclusive clip from Wednesday's Vanderpump Rules season 10 finale, Ariana Madix reveals to friends Katie Maloney and Scheana Shay how she found out about her boyfriend of nine years, Tom Sandoval, cheating on her with their costar Raquel Leviss.

"I went with Tom to Tom Tom because he had that party thing. I found a screen recording of them on FaceTime," Ariana, 37, says of Tom, 40, and Raquel, 28. "It was literally from the night before. He was at [Tom] Schwartz's."

Schwartz's ex-wife Katie, 36, can't believe it. "He was at Schwartz's doing this?" she remarks.

From there, Ariana explains that she confronted Raquel directly to get answers.

"I called Raquel and I started like, making her like, f—ing tell me what the f—? When did this start?" Ariana continues. "She said, 'Right after the girls trip.' I'm like, 'You mean right after Charlotte died?'"

A flashback then shows Ariana telling her female castmates seven months earlier that she needs to leave the trip because her dog Charlotte "is not going to come back this time."

Back in her conversation with Katie and Scheana, Ariana explains what Raquel told her.

"She said they kissed," Ariana says. "Well, later that night when we were out here, I pressed Tom. And he said, well, they actually f—ed in her car that night. And he didn't have a key to get in so he had to ring the doorbell and I had to let him in."

That stunned Katie and Scheana, 38. "I'm … no," a speechless Katie says.

"My emotions were clearly all over the place and he was angry at me. Angry. At me!" Ariana concludes.

News broke in early March that Ariana and Sandoval split after she learned of the restaurant owner's affair with Raquel. At the time, a source said the pair "had been having problems for a while" but his months-long affair with Raquel was "the final straw" for Ariana.

"She put up with a lot over the years, but she won't sit back and be disrespected this way," the insider added.

Both Sandoval and Raquel have issued public apologies to Ariana. She, meanwhile, has been spending time with Daniel Wai. They attended Coachella together in April and celebrated his birthday together in New York City earlier this month.

Watch What Happens Live host Andy Cohen promised VPR fans they will see Tom and Raquel experience "retribution" for their affair when the cast comes together at the season 10 reunion later this month.

"I think what people seem to want is for Tom and Raquel to be — they want to see the confrontation between Ariana and all the friends," Cohen told PEOPLE, adding, "and they will get that."
Ariana confirms a lot of the rumors that were swirling around. She did discover the affair by finding a screen recording of FaceTime sex on Tom's phone. I think it's new information that she talked to Raquel directly first. But we had already heard that the affair began the same night as the guys' night right after the death of Ariana's 18-year-old dog. Ice cold on both Tom and Raquel's part. I think we also knew that the first time Tom and Raquel slept together was outside his home — I thought it was in the backyard, but apparently it was in her car — but I did not know that Ariana had to let him in the house because he didn't have a key. Again — ice cold! Go sleep somewhere else for the night, jeez. I feel like this is the tip of the iceberg and more damming details are about to come out. And as for Tom being mad at Ariana? That tracks. He was pissed she ruined his plan to blame her, break up, and eventually start dating Raquel scot-free.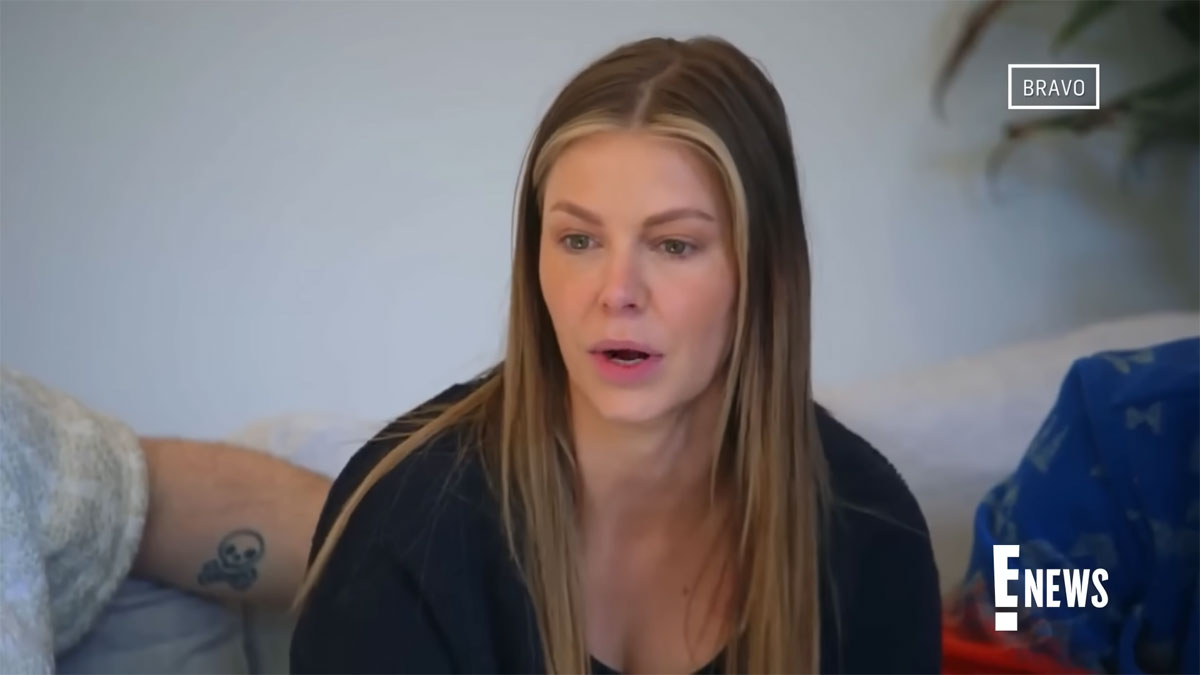 Photos are screenshots from YouTube/E! News and credit Getty