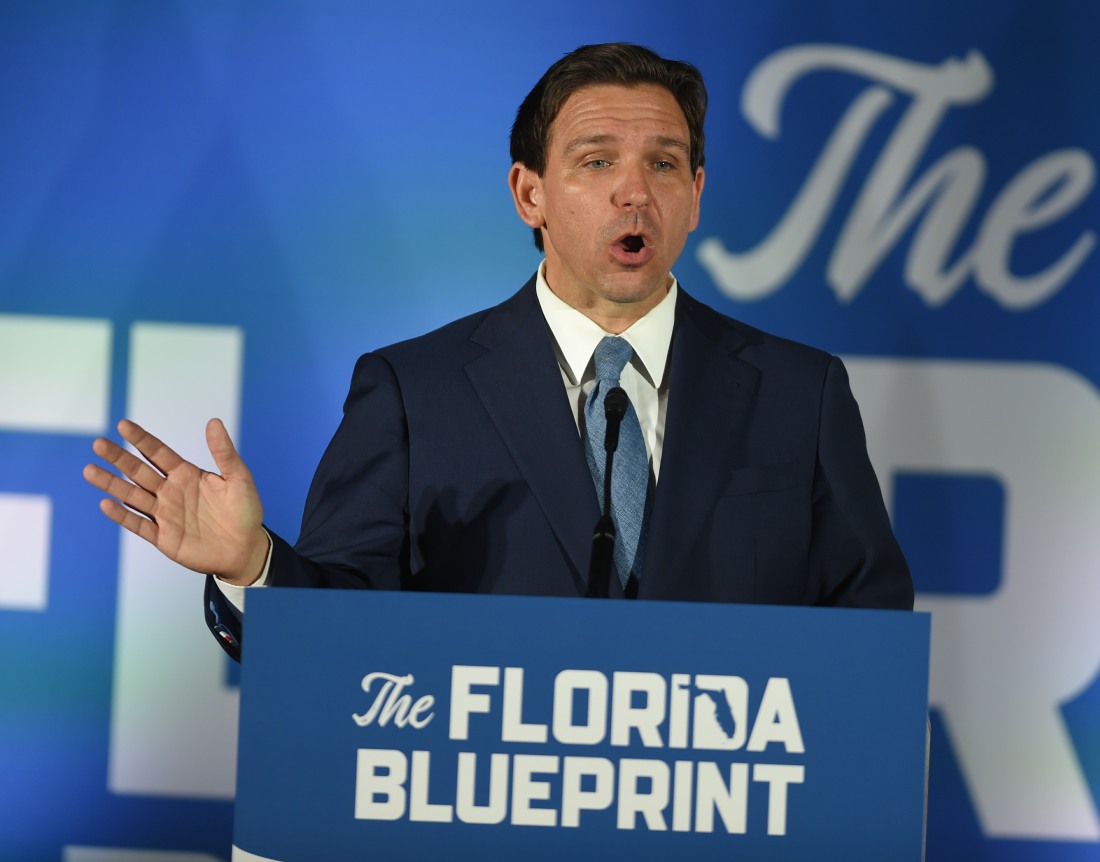 Throughout much of my life, people within the Republican Party always maintained that "business" was the most important thing. Corporate interests, business interests and money would always be their priority. They would run on being "pro-business." They would run on being anti-union (bad for business, they would say) and anti-education (bad for business, they would say) and anti-healthcare (bad for business, they would say). Elect me and I'll bring jobs to our state. Elect me and I'll be good for business. Elect me and I'll put corporate interests over people.
All of this shifted in the Trump era. I actually think it started before Trump, it started during the Obama administration, when Republicans were looking for a way to win elections and "being good for business" wasn't the slam-dunk narrative anymore. So they leaned into culture wars, all the time, forever and ever. You could even argue that Trump was the transition – dumbasses voted for him because they thought he would be "good for business" when really, they just loved his white supremacist culture wars. After four years of Trump, Republicans no longer keep up the facade of being pro-business. They're just culture warriors and that's it. Ron DeSantis is the best example of this evolving Republican brand – DeSantis is a disgusting bigot, misogynist, homophobe, transphobe and racist. He thought he could "punish" Florida's biggest employer, Disney, as part of his culture wars. Disney fought back and they're currently suing DeSantis on First Amendment grounds. Now, Disney has just pulled out of a $1.3 billion office complex they were planning to build in Lake Nona. The construction would have brought 2000 jobs to the region.
In March, Disney called Gov. Ron DeSantis of Florida "anti-business" for his scorched-earth attempt to tighten oversight of the company's theme park resort near Orlando. Last month, when Disney sued the governor and his allies for what it called "a targeted campaign of government retaliation," the company made clear that $17 billion in planned investment in Walt Disney World was on the line.

"Does the state want us to invest more, employ more people, and pay more taxes, or not?" Robert A. Iger, Disney's chief executive, said on an earnings-related conference call with analysts last week.

On Thursday, Mr. Iger and Josh D'Amaro, Disney's theme park and consumer products chairman, showed that they were not bluffing, pulling the plug on an office complex that was scheduled for construction in Orlando at a cost of roughly $1 billion. It would have brought more than 2,000 Disney jobs to the region, with $120,000 as the average salary, according to an estimate from the Florida Department of Economic Opportunity.

The project, known as Lake Nona Town Center, was supposed to cost $864 million, but recent price estimates have been closer to $1.3 billion. Disney had planned to relocate as many as 2,000 employees from Southern California, including most of a department known as Imagineering, which works with Disney's movie studios to develop theme park attractions. Most of the affected employees complained bitterly about having to move — some quit — but Disney held firm, partly because of a Florida tax credit that would have allowed the company to recoup as much as $570 million over 20 years for building and occupying the complex.

D'Amaro's cited "changing business conditions" as a reason for canceling the Lake Nona project. "I remain optimistic about the direction of our Walt Disney World business," Mr. D'Amaro said in the memo. He noted that $17 billion was still earmarked for construction at Disney World over the next decade — growth that would create an estimated 13,000 jobs. "I hope we're able to," he said.
Death of the pro-business Republican. Death of the republican pol who can promise to bring high-paying jobs to the state. That's not the Republican party anymore. DeSantis's spokesperson actually did issue a pissy statement too: "Disney announced the possibility of a Lake Nona campus nearly two years ago. Nothing ever came of the project, and the state was unsure whether it would come to fruition. Given the company's financial straits, falling market cap and declining stock price, it is unsurprising that they would restructure their business operations and cancel unsuccessful ventures." So… DeSantis is arguing that Disney was never going to build the office complex anyway, and Disney's business is struggling? LMAO. DeSantis is such a f–king clown. I sincerely hope Disney wipes the floor with this dumbass goon in and out of court.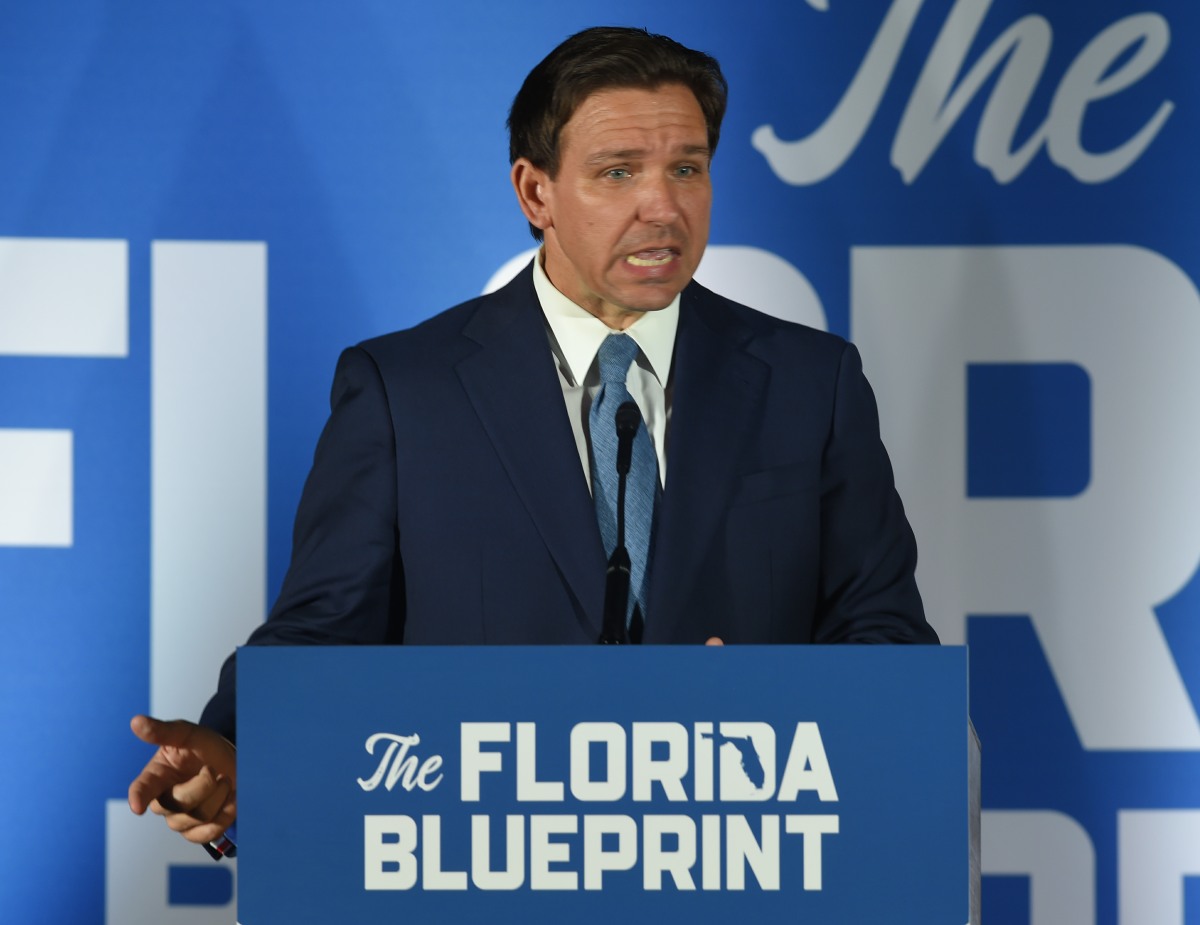 Photos courtesy of Cover Images.

Governor Ron DeSantis (Republican of Florida) delivers remarks on "And To The Republic: The Florida Blueprint" at the Cradle of Aviation Museum in Garden City, New York on April 1, 2023. In his remarks DeSantis commented on the Manhattan Grand Jury's indictment of former US President Donald J. Trump. Featuring: Governor Ron DeSantis Where: Garden City, New York, United States When: 01 Apr 2023 Credit: CNP/startraksphoto.com
Governor Ron DeSantis (Republican of Florida) delivers remarks on "And To The Republic: The Florida Blueprint" at the Cradle of Aviation Museum in Garden City, New York on April 1, 2023. In his remarks DeSantis commented on the Manhattan Grand Jury's indictment of former US President Donald J. Trump. Featuring: Governor Ron DeSantis Where: Garden City, New York, United States When: 01 Apr 2023 Credit: CNP/startraksphoto.com
Governor Ron DeSantis (Republican of Florida) delivers remarks on "And To The Republic: The Florida Blueprint" at the Cradle of Aviation Museum in Garden City, New York on April 1, 2023. In his remarks DeSantis commented on the Manhattan Grand Jury's indictment of former US President Donald J. Trump. Featuring: Governor Ron DeSantis Where: Garden City, New York, United States When: 01 Apr 2023 Credit: CNP/startraksphoto.com