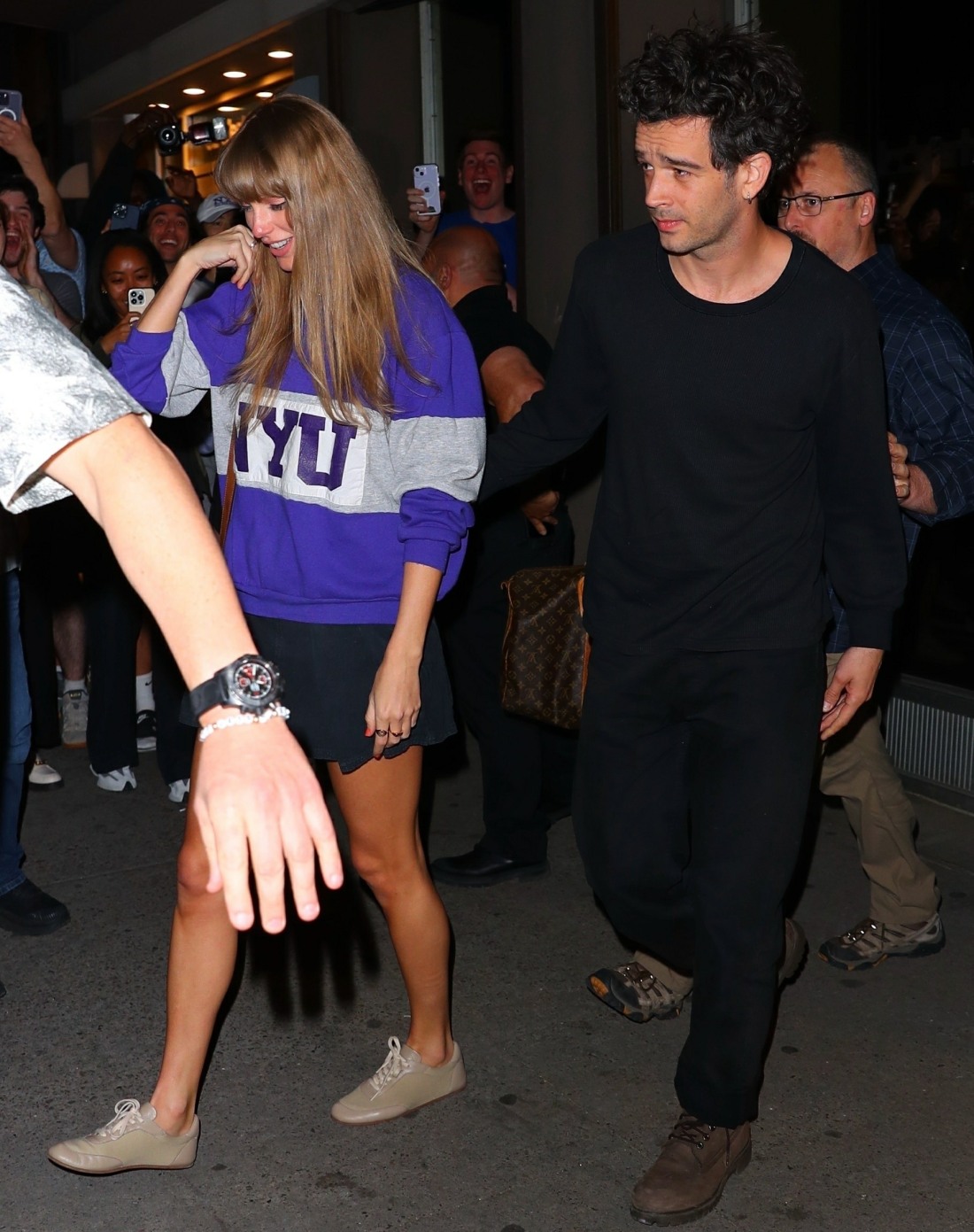 Taylor Swift's 2016 summer is still burned into my mind. The summer of Tiddlebanging, the summer of the Worldwide Tiddles Tour, the summer where Tom Hiddleston wore the "I Heart TS" t-shirt. Gossip-wise, it was maybe the best summer in the past decade. The Tiddles Tour is the gossip gold-standard, and while I was happy for Taylor when she was with Lowkey Joe Alwyn, I still longed for Taylor to be messy. Well, I got my wish. Taylor and Joe broke up in maybe March or April. It's more than likely that she had already been fooling around with Matt Healy for months before the split. And now "Swealy" is trying to give us some Tiddles vibes.
Taylor Swift declared she's "never been this happy" amid her new romance with The 1975 singer Matty Healy.

"I kind of feel like telling you, I don't know, I've just never been this happy in my life, in all aspects of my life ever before," the singer told concertgoers at Gillette Stadium in Foxborough, Mass., Saturday night, marking the latest stop on her Eras Tour.

"And I just want to thank you for being a part of that. It's not just the tour. I just sort of feel like my life finally feels like it makes sense." Swift continued on, telling the crowd, "So I thought I'd play this song, which brings me a lot of happy memories," before belting out the evening's surprise song, "Question…?"

Although there was no sign of her new beau at the show, Healy, 34, was seen sneaking into Swift's New York City apartment a few nights earlier. According to a TikTok video posted by @brandeegaar, the "Chocolate" hitmaker could be seen running up the stairs and into the main lobby of Swift's Manhattan building on Thursday, while someone held the door open for him. Healy cut a casual figure for the late-night rendezvous, rocking a dark sweater, jeans and white sneakers while carrying a duffel bag.
I think she is enjoying herself and she's in love. Now, will it stay that way? I mentioned Tom Hiddleston because that's what this romance reminds me of, the speed with which they got together, the way they burned brightly and then the flame was extinguished within four months or so. We'll see!
A source also told The Messenger that Swift and Healy "have been friends for years and reconnected. They had talked about working on music together years ago, but reunited through mutual friends….things moved very quickly and she was swept off her feet. They have been inseparable." Healy has also met Taylor's family (we knew that already) and he apparently "fits right in as if they have been dating for years." Ouch for Joe Alwyn – six years together, Taylor practically moving to London to be with him, and Healy is getting the full "it feels like they've been together for years" treatment.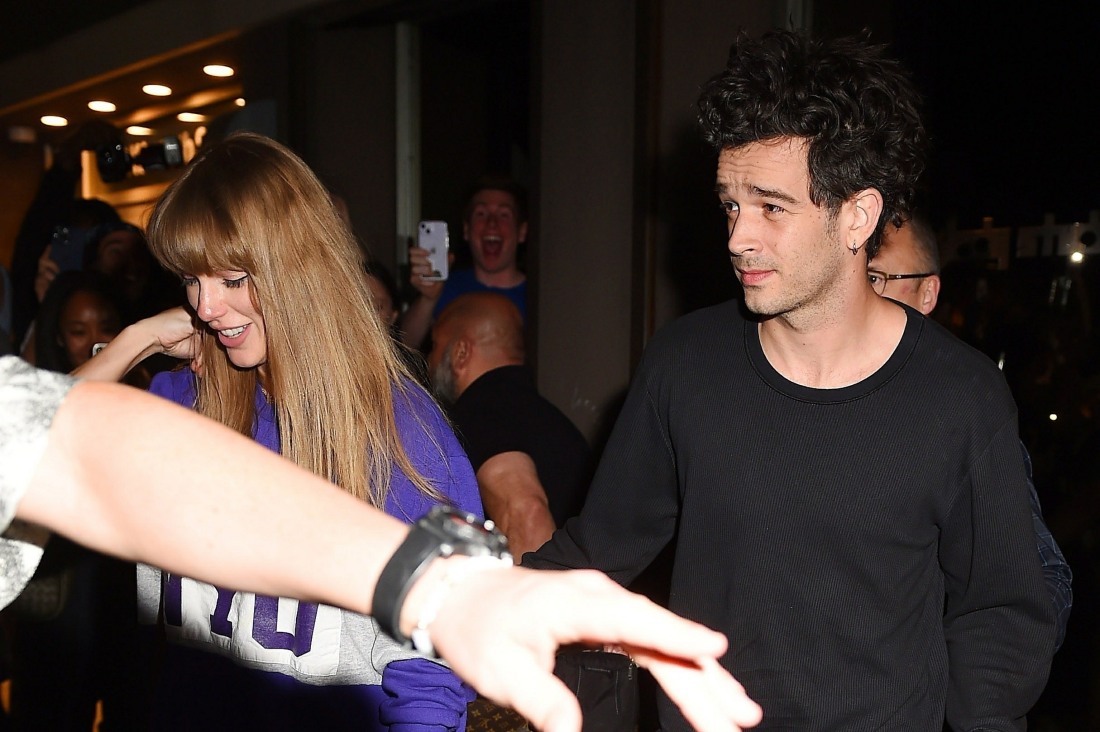 Photos courtesy of Backgrid.