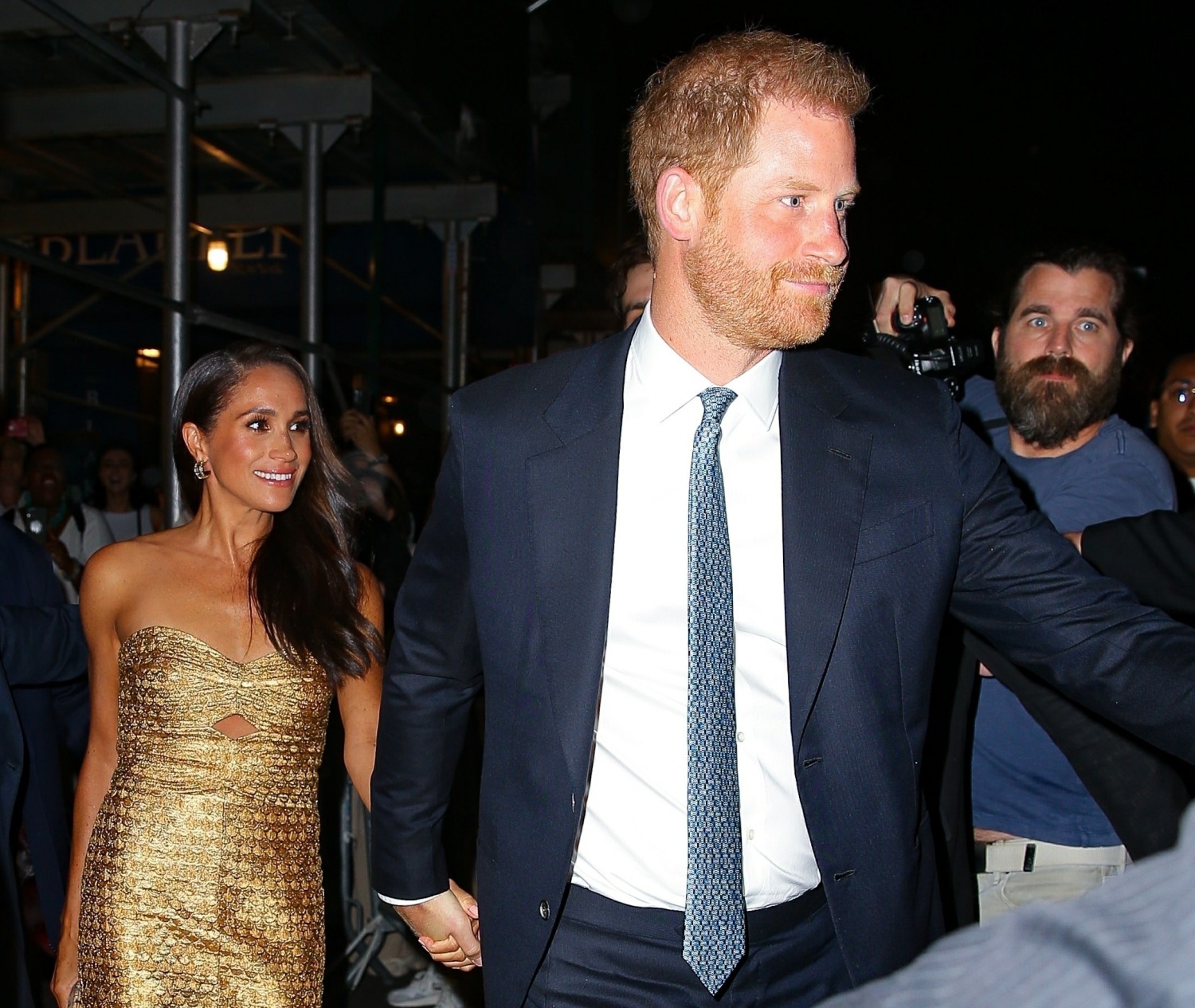 The Duchess of Sussex won a Gracie Award last night for her massively successful Archetypes podcast. Meghan did not appear in person, and I don't know if anyone expected her to. She was named the Best Podcast Host and the award was announced in March, and Meghan made a statement about it at the time. Because she didn't go to the awards show, the obvious critics are suggesting that she didn't want to go outside because of the pap chase and security issues last week in New York. As I said, I don't think she was ever scheduled to appear in person. But speaking about security and Meghan's popularity, at least one "commentator" has a somewhat reasonable opinion on how Meghan and Harry need to be invited to come back to the UK. This is Sean O'Grady at the Independent:
The memory of what happened to his mother haunts him, and Diana's fate should haunt us all. She voluntarily gave up her bodyguards because she thought she was being spied on, and, as we found, the private security she was given by Mohammed al Fayed wasn't adequate for the task. Do we really want that to be repeated with Harry and Meghan when they visit Britain?

So it seems a very foolish decision by the government and the police to single Harry and Meghan out, and leave them open to violent attack and intrusion. It would potentially mean that they and their family will come to the UK even less often, which would obviously please some spiteful people who, despite having never met either of them, have worked themselves up into a state of visceral loathing.

To my mind this is doubly retrograde, because it naturally means even less chance of the historic rapprochement that is so urgently needed to heal the House of Windsor. The royal family needs Harry and Meghan for the very same reasons it did when the Sussexes got married on that warm summer day in Windsor in 2018.

Was it really only a few years ago? They were fabulously popular. So much has happened since then – and none of it particularly good for any of those concerned. The rift continues to gnaw away at the institution, and Harry's habit of spilling the beans is beginning to make him look obsessive. It's harming his own standing and that of his wife, which used to be so high.

Yet despite everything, the obvious solution to the problems of both factions of the family is for Harry and Meghan to return to "working royal" status in some capacity. There is plenty for them to do, and they've shown they can be good at it, during the brief period before the media monstered them out of the country.

With the right set of duties, and with the automatic police and military protection they'd be entitled to, the Sussexes could once again be a valuable asset for an institution that, as we found at the time of the coronation, is not popular enough with the young. In other words, rather like Brexit, we need to reverse Megxit in the national interest. It feels like a forlorn hope, but it really is the only way that they can all secure a better future for the institution they all have a vested interest in. The House of Windsor need not be divided against itself.
Personally, I love when commentators try in vain to toe the company line that Harry and Meghan are doing reputational damage to THEMSELVES by revealing how the institution abused them and ignored their pain, then in the same breath, the commentators are like "and we need them back because they're so popular!" Give it one more year, and the rota will suddenly claim to have invented a half-in solution for the Sussexes to come back. While the Sussexes are not coming back – their eviction from Frogmore Cottage was the final nail in that particular coffin – it is interesting that even these kinds of people are like "wait, but Harry should have security when he visits, you mean he's not going to visit anymore??"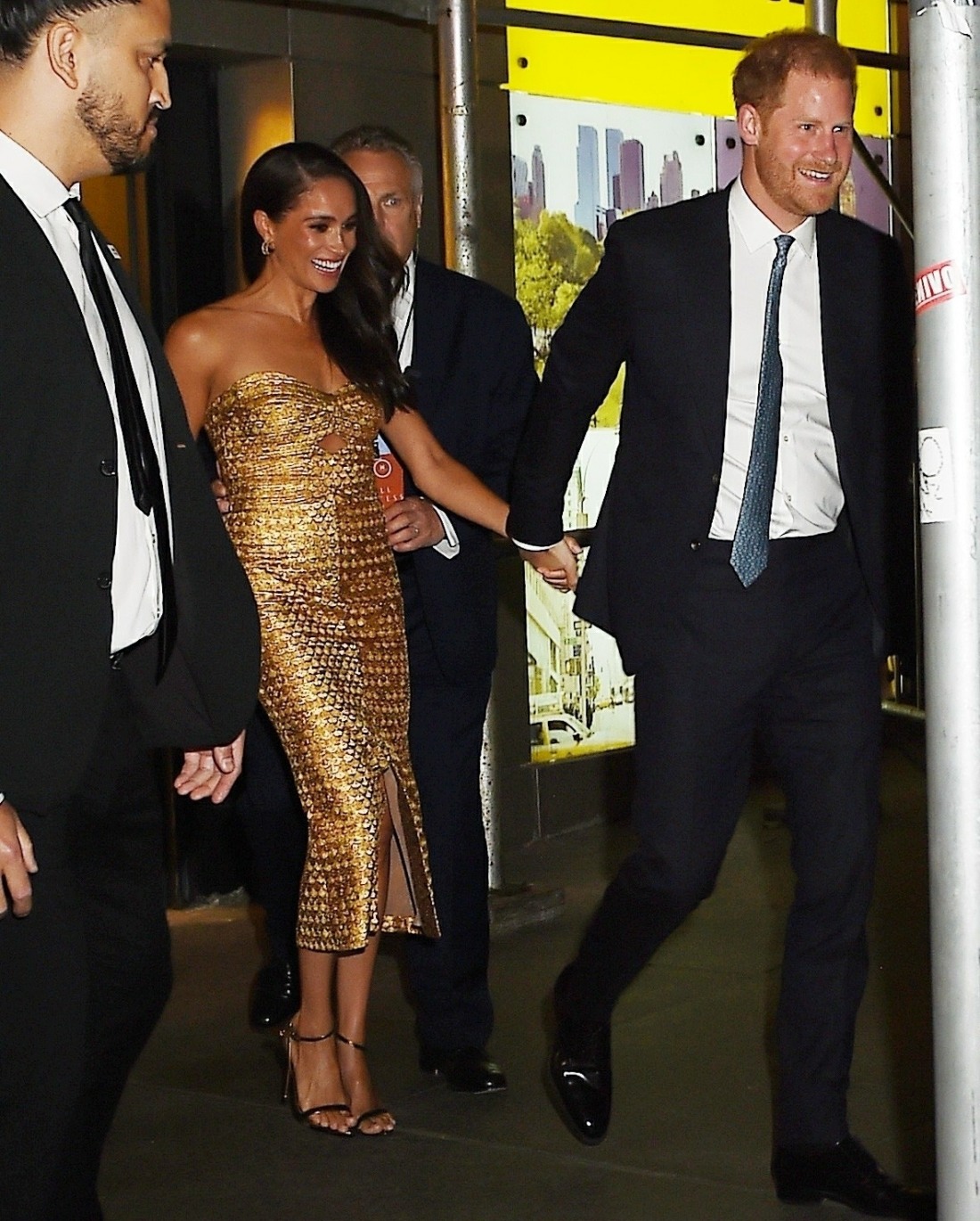 Photos courtesy of Backgrid.