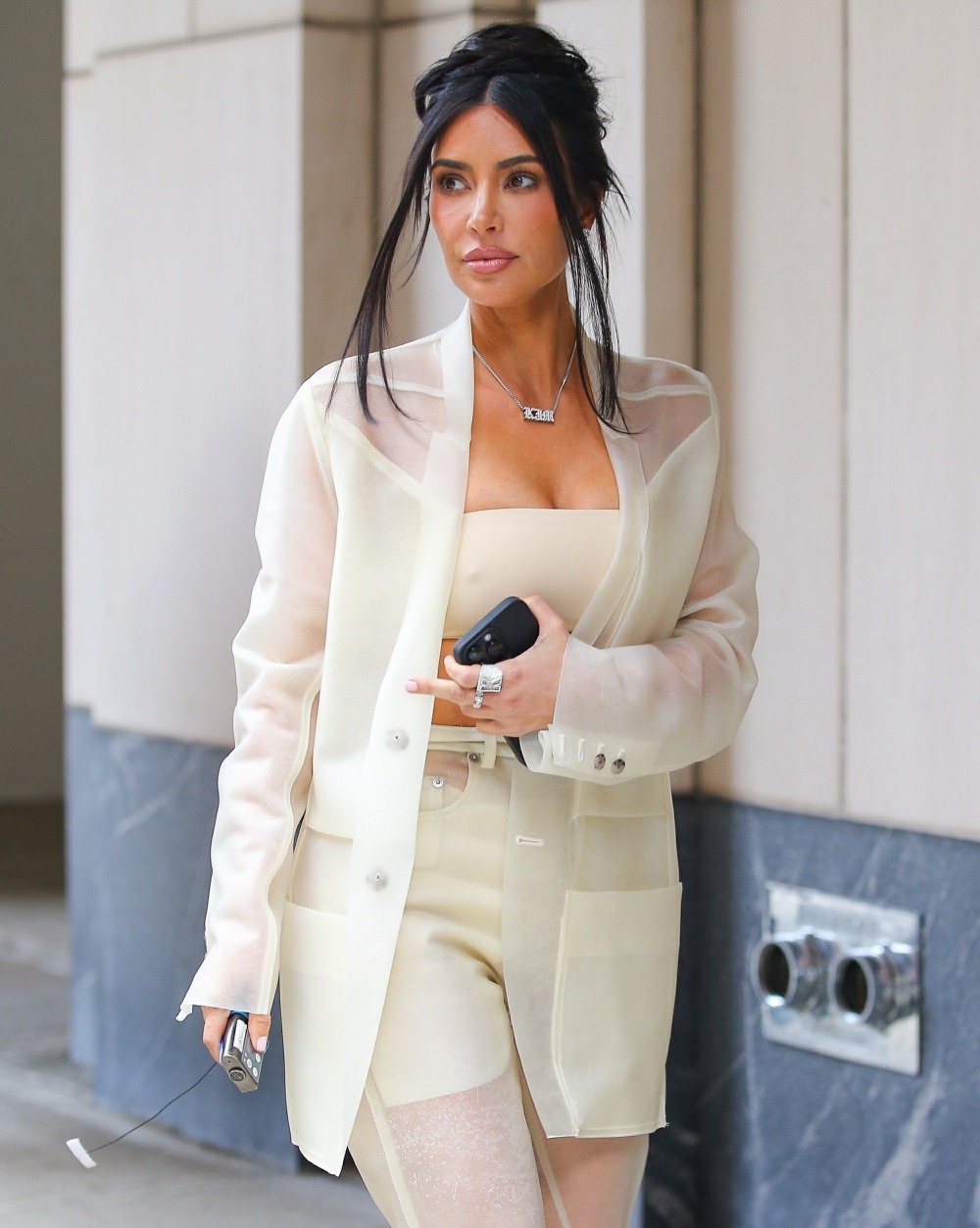 Whenever Kanye West goes quiet for several months, it feels like people conveniently "forget" about all of the sh-t he was up to before he disappeared. It's happening again. Kanye has been an antisemitic a–hole for years, and it only got exposed last fall. When Ye was exposed, he basically lost hundreds of millions of dollars and a huge chunk of his business. In addition to the antisemitic, white-supremacist horses-t, Kanye was also saying sh-t about his ex-wife Kim Kardashian, Kim's family and how Kim slept with Drake (according to Kanye). Oh, and Kanye was also saying sh-t about Kim's sex tape. Well, all of the behind-the-scenes stuff is being shown in the new season of Hulu's The Kardashians.
During Thursday's season 3 premiere of The Kardashians, Kim opened up to mom Kris Jenner about the impact of Kanye's erratic actions, which, at the time, involved online attacks and allegations made against her family and loved ones. In a confessional, Kim, 42, told cameras: "There's been a lot going on with Kanye right now … I think at this point, I just assume everything I text Kanye is gonna be put on the internet. I think I can handle anything, I just get really heartbroken for my mom, that she has to deal with so much from so many different sides."

Speaking to her mom, Kim admitted, "I spent my whole morning having an anxiety attack, I felt like I just couldn't breathe all day. You know when you're just on the verge of tears… that's how I felt all day. "Even through all of the craziness of everything that Kanye says about us, I never comment, I never post… he has made up the most insane narrative about you, and the tape, and we stay silent, we stay silent through all the lies. Even how he looks so down on me for my [sex] tape, brings it up all over town, all over the media. Like, thanks for reminding people once again. All of his shenanigans is gonna be far more damaging to the kids one day than my tape will ever be and I have to sit here and not say anything, ever, because I know one day my kids will appreciate that. And I know that is the best thing for them."

Growing emotional, Kim noted how she has to be the bigger person for the sake of their four children: North, 9, Saint, 7, Chicago, 5, and Psalm, 4.

"And by the way, I'm the one where s— could be going down and I get in the car, and every day, the kids want to blast dad's music and I'm like, 'He's the best!' I put it on and we're singing along, and inside I'm dying because I will be his biggest cheerleader to them forever, and one day, when they can see for themselves, I'll answer whatever they want me to. It's a lot," she said. "And the one that was supposed to protect me — and still does interviews saying they will be my forever protector — is the one that's hurting me the most."

Kim also spoke about how she has trouble believing Kanye, 45, wants to be her "protector" when he was the one that allegedly "started a rumor that I was hooking up with Drake" and accused her of infidelity throughout their marriage.

"I never say anything bad, I never say anything negative," she added. "If I say I'm exhausted, I feel guilty about that. I am f—ing exhausted!"
While Kanye is guilty of saying some disgusting things about Kim and her family, I don't think he "started" the Drake rumor. That rumor has been around for years, and it's mostly based on sh-t Drake has said or suggested in his music. It's a popular conspiracy and part of the theory was always that Kanye didn't know for years. I'm just saying – Kanye didn't START the rumor, he just repeated it. The rest of it, I agree with Kim. I know the dudes on Twitter don't agree with her, but I do think Kanye's antisemitic bullsh-t, his racism, his unmedicated episodes and his ranting and raving will have a bigger impact on the kids as opposed to when they find out about Kim's sex tape.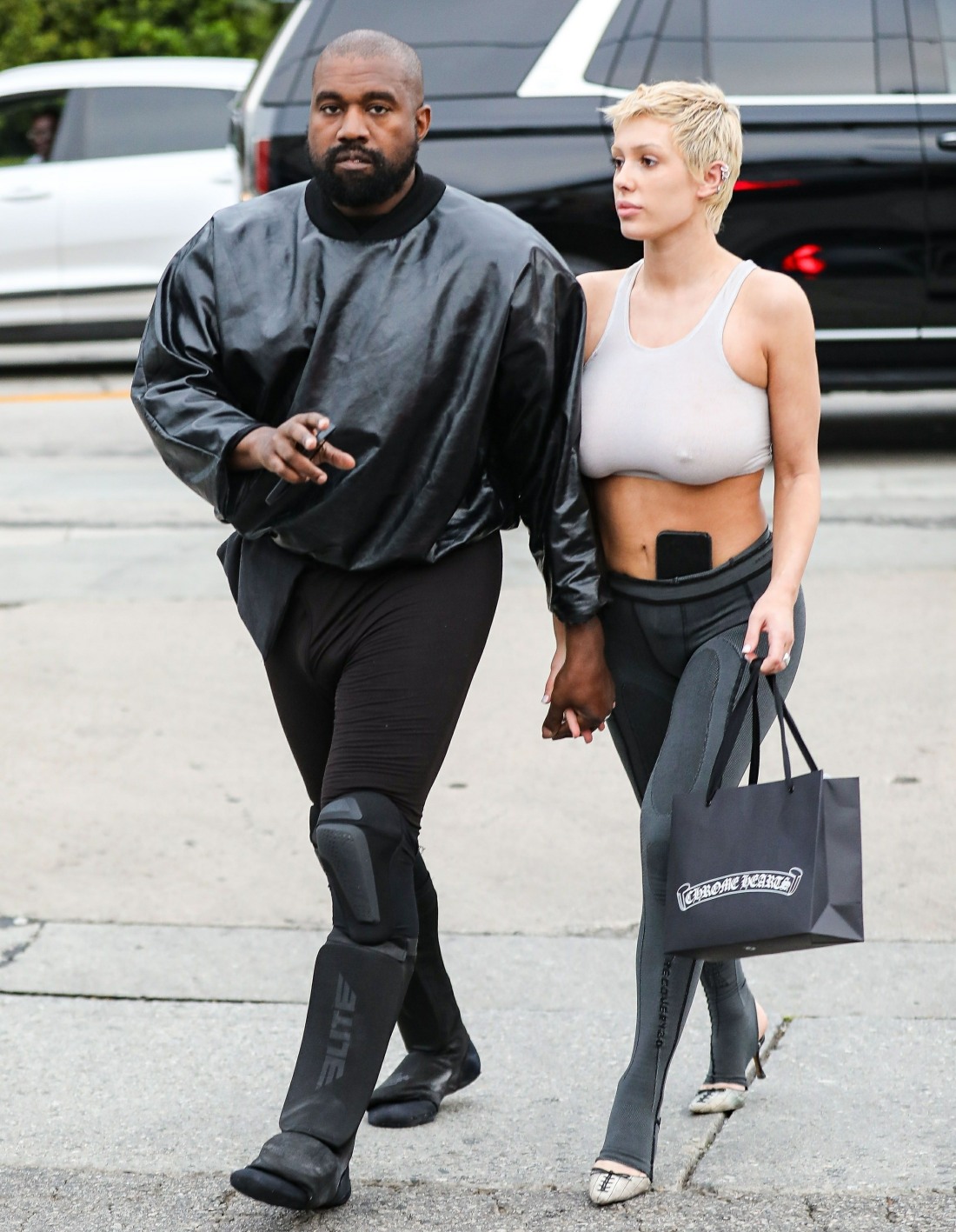 Photos courtesy of Backgrid, Instagram.