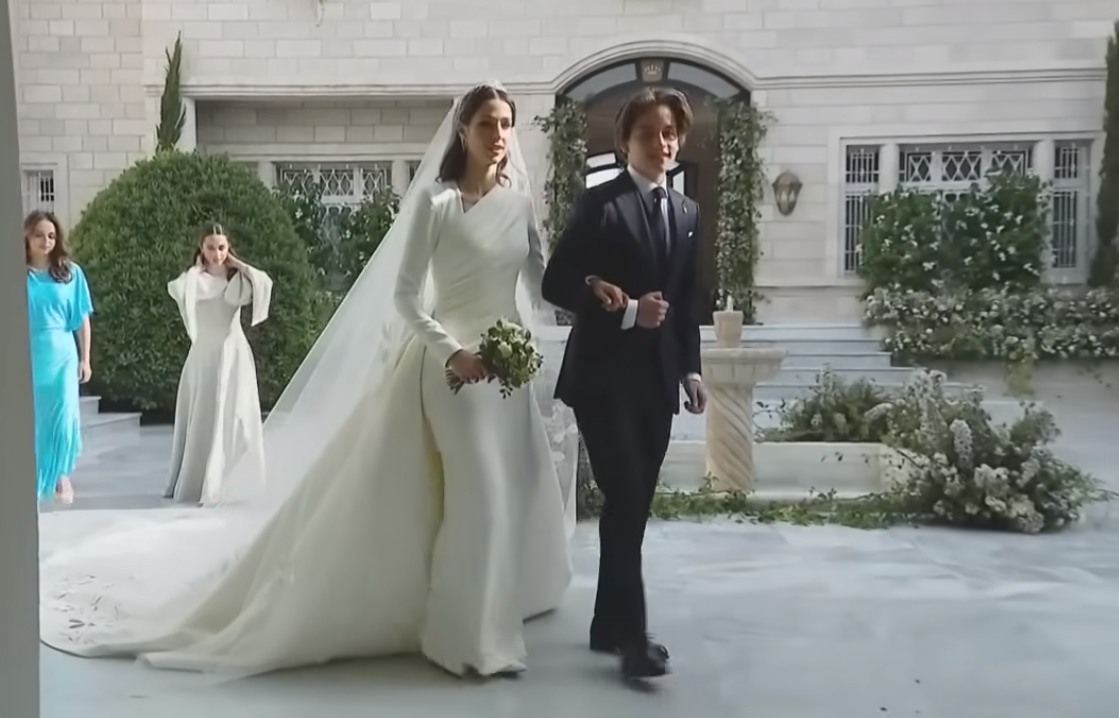 On Thursday, Rajwa Al Seif became Princess Rajwa, wife of Jordan's Crown Prince Hussein. They make a beautiful couple and a portrait of a modern Jordan, much like Hussein's father and mother were seen when they married.
Princess Rajwa is a 29-year-old bride, and she chose a very modern silhouette for her wedding ceremony look – a stunning, figure-hugging Elie Saab. It was sleek and flattering. It's honestly one of my favorite wedding gowns that I've seen in years. Princess Rajwa apparently got to borrow some royal jewels for the occasion – she wore a delicate diamond tiara and diamond earrings. If I have one qualm about her wedding look, it's that the tiara and earrings don't necessarily go together? That and I wish her veil was connected to the tiara.
Princess Rajwa also wore flats! I love that – she didn't want to trip on heels on her wedding day. Plus, I don't think her groom is that tall, and she probably didn't want to tower over him.
As much as I loved her wedding gown, I really disliked her reception look. A ball gown with too much going on, too many appliques, too Scarlett O'Hara. Yikes. Oh well – people will remember her wedding gown and hopefully they'll forget about her reception dress.
Crown Prince Hussein & Princess Rajwa in this reception outfits. pic.twitter.com/mFTmmJh3uO

— Gert's Royals (@Gertsroyals) June 1, 2023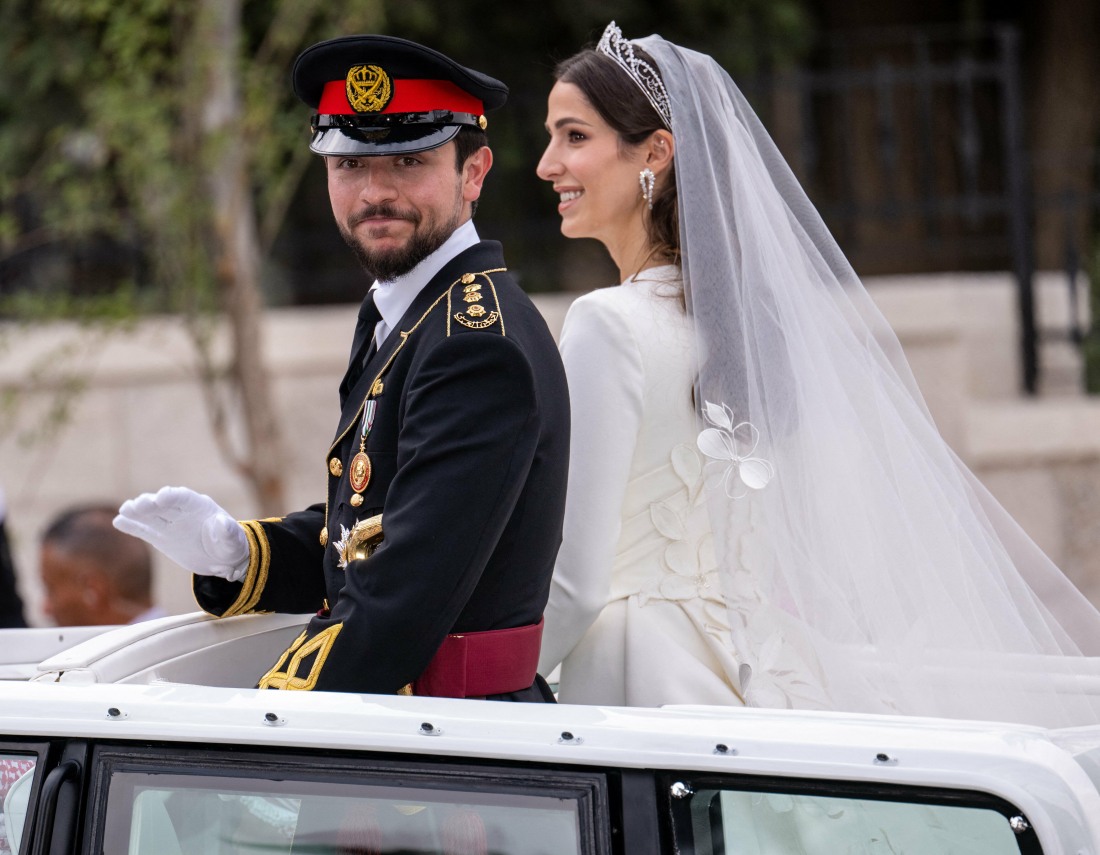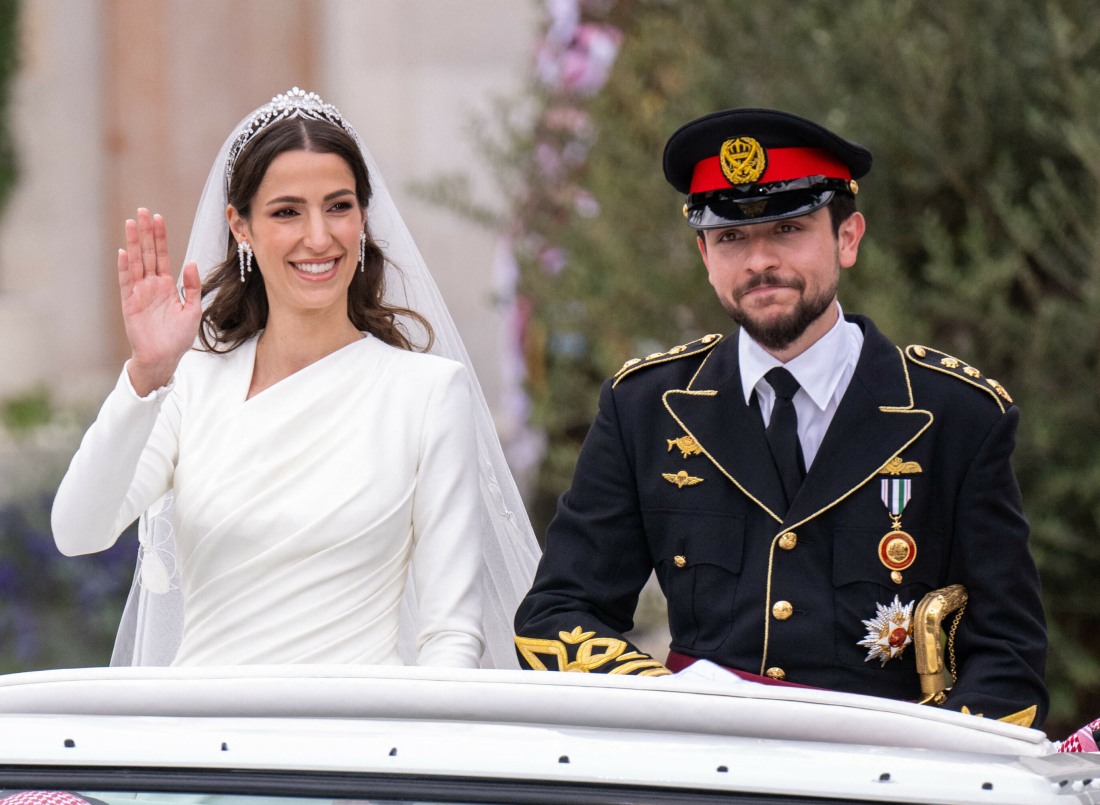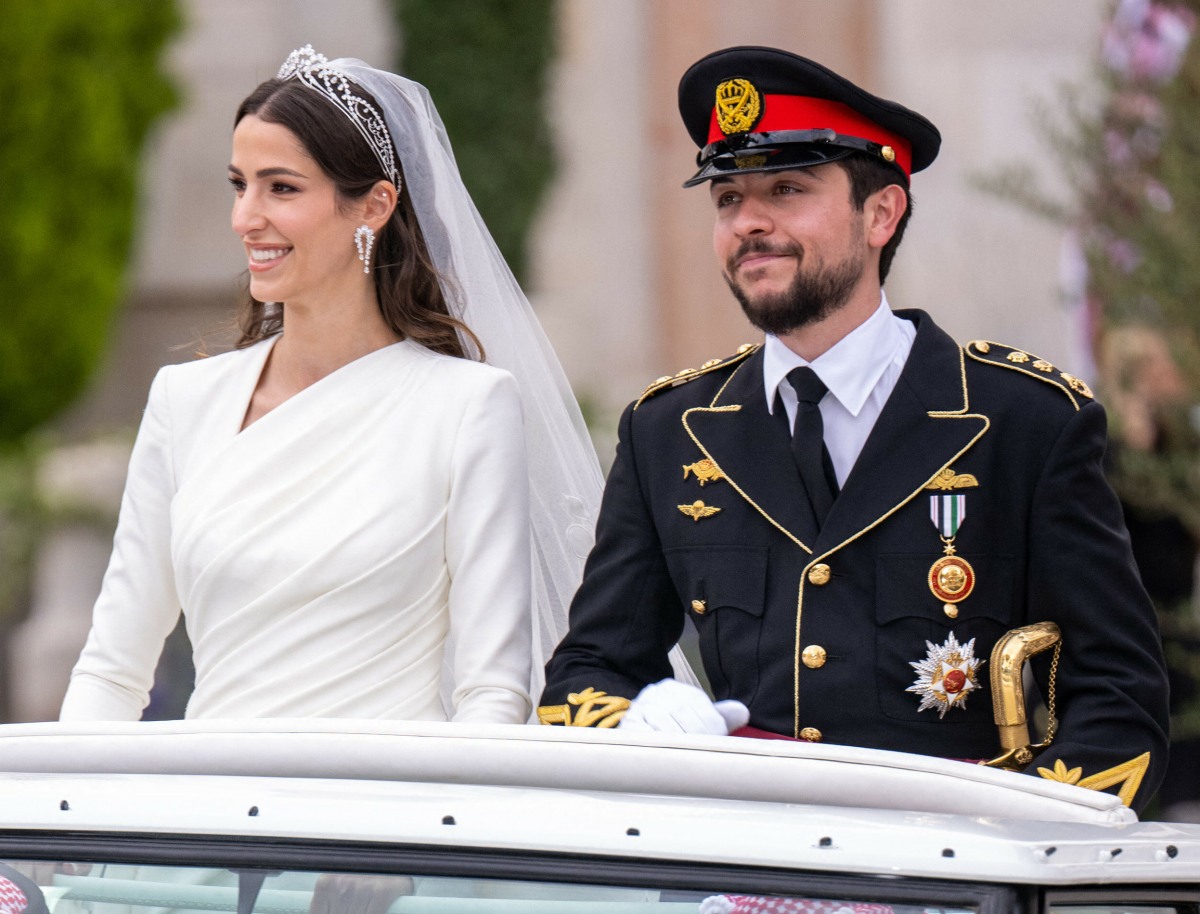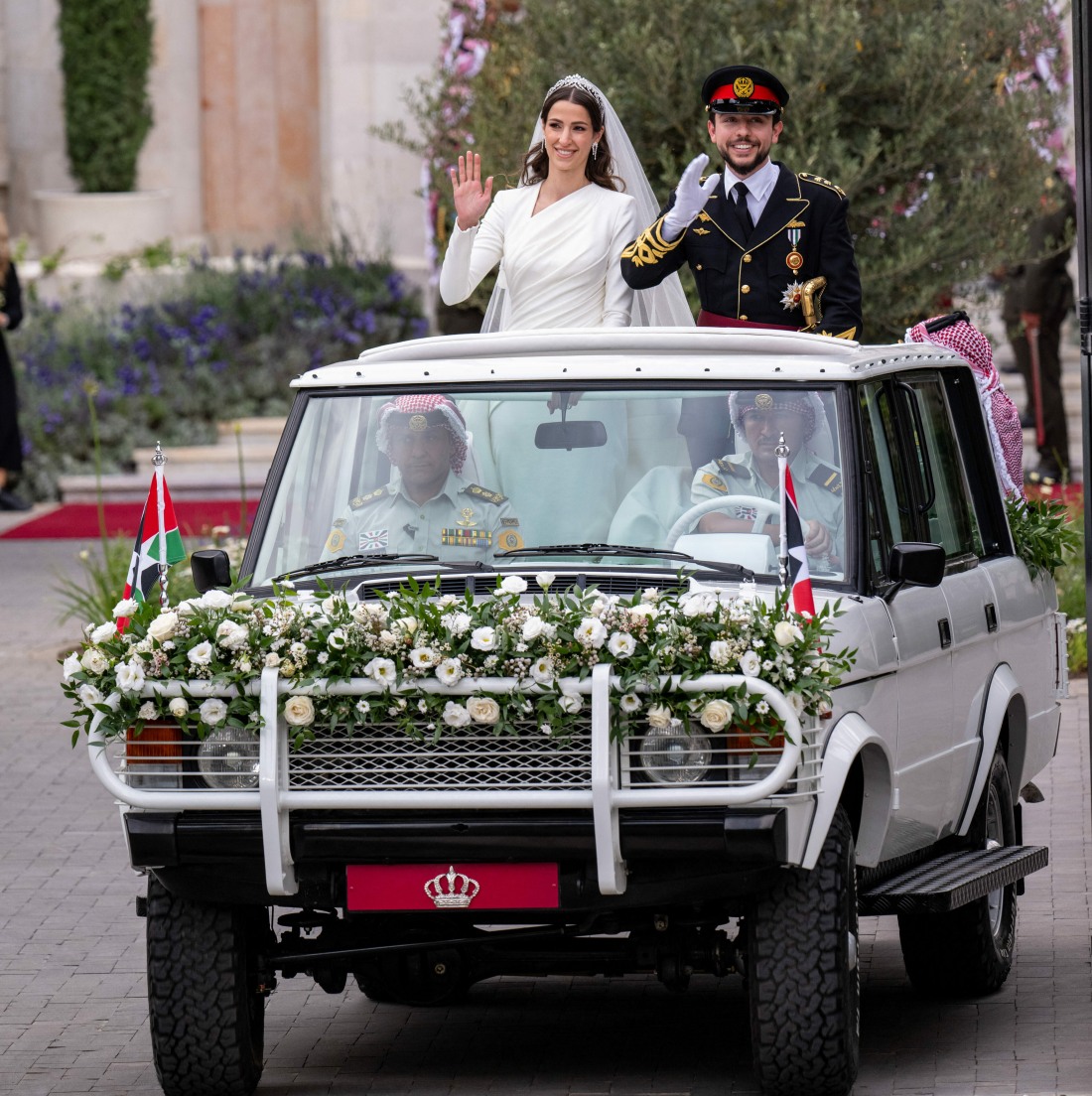 Screencaps courtesy of videos. Photos courtesy of Cover Images.