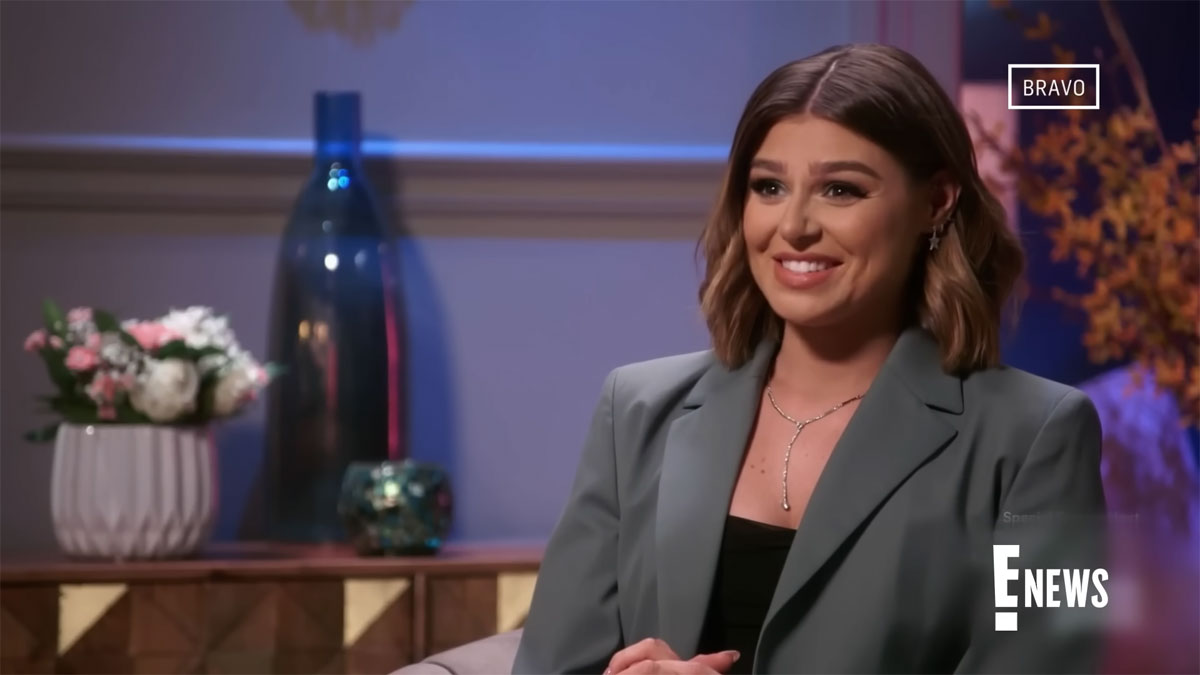 The second part of the Vanderpump Rules three-part season 10 reunion just aired and while there were definitely big chunks of non-Scandoval filler, there were some very relevant discussions. We got to see Andy Cohen's one-on-one interview with Raquel Leviss after seeing him speak to Ariana Madix and Tom Sandoval last week. Raquel still seems oddly happy about the whole situation, but she did at least say some of the right things to Andy, including that she was "very deceitful" and is "ashamed" of the affair. I'll believe it when she's able to talk about it without grinning and giggling.
Before Raquel Leviss joined the 'Vanderpump Rules' reunion, tension got so thick between Tom Sandoval and Ariana Madix that Tom Schwartz popped a Xanax in front of cameras, his castmates and Andy Cohen.

During part 2 of Vanderpump Rules' season 10 reunion, Raquel Leviss confessed to feeling "ashamed" of her "very deceitful" affair with Tom Sandoval, while she was accused of "blaming" their costar Ariana Madix.

On Wednesday's episode, fans finally saw the 28-year-old pageant queen's one-on-one pre-interview with Andy Cohen.

She told the Watch What Happens Live host, 54, about the beginnings of her affair with the Schwartz & Sandy's co-owner: "Things started getting more romantic after this girl's trip that I went on."

When asked if Sandoval, 40, "made you feel special," Raquel said, "Yeah, he made me feel heard and seen. And those are feelings that I haven't really felt maybe ever the way that he was seeing ever."

"How did you envision that this was going to play out with Ariana, did you think that there was a path forward for the two of you?" wondered Andy.

Admitted Raquel, "I think I was living in my own little reality hoping that it would work out."

When discussing the "many signs" Ariana ignored when it came to Sandoval and Raquel's secret affair, which ultimately ended the couple's nine-year relationship, Andy noted: "It's interesting because Tom said to me that he felt like … 'Maybe she knows but she's in denial about this somehow."

"It seemed that way," Raquel claimed. "She never pressed about it. She never confronted me about it. From what I know what Tom has told me, she didn't question him too much about it just believed like at face value what he would tell her."

"That kind of sounds like you're blaming her," Andy said.

"At the time, I think that was my mindset," she explained. "And I now I know that she really did want to know, and it was very deceitful. I'm very ashamed of it."

Andy then asked how the conversation between Raquel and Ariana, 36, after Sandoval's ex found out about the affair.

"It was a lot of pain that I felt from her," recalled Raquel. "She begged me to tell her when it all happened. And at this point we were going to tell her, we just wanted to get our story straight, basically because he felt like it would hurt her if she knew how long this has been going on."

Andy interjected, "So by getting your story straight, you were going to maybe truncate how long it had been going on or something?" Raquel acknowledged that was the plan.

"I told her the truth," Raquel continud. "And she said, 'Thank you for telling me because Tom would have never told me the truth.'"
So far everything Raquel says and does just makes her look worse. As Andy pointed out, she did sound like she was blaming Ariana for not being more suspicious of the affair. Whether that's an original idea or one that was fed to her by Tom — after all, he thought Ariana could have followed him to see he wasn't at Schwartz's — doesn't matter. The pair of them are basically blaming Ariana for… trusting her partner of nearly a decade and her close friend of many years. It's gross! And the thing is, Ariana was suspicious, but not of Raquel. In another interview, Ariana admits to asking to see Tom's phone and to checking his phone's location from his iPad. She was probably suspicious he was having one-nighters with randos instead of a sustained affair with a member of their friend group. Anyway, Tom at least knows he has to appear as if he feels bad — and he probably feels bad for himself if not Ariana — but Raquel didn't seem to get that memo. She still seems to lack remorse, almost like she's happy about the whole thing, despite learning and confronting Tom about the fact that he and Ariana were still intimate and he didn't really try to break up. But Tom's mask is starting to slip too, he had a tantrum about not being able to coach Raquel privately and even called Ariana "MF-er" on the main stage. Next week with all three of them on the main stage is going to be a banger for sure.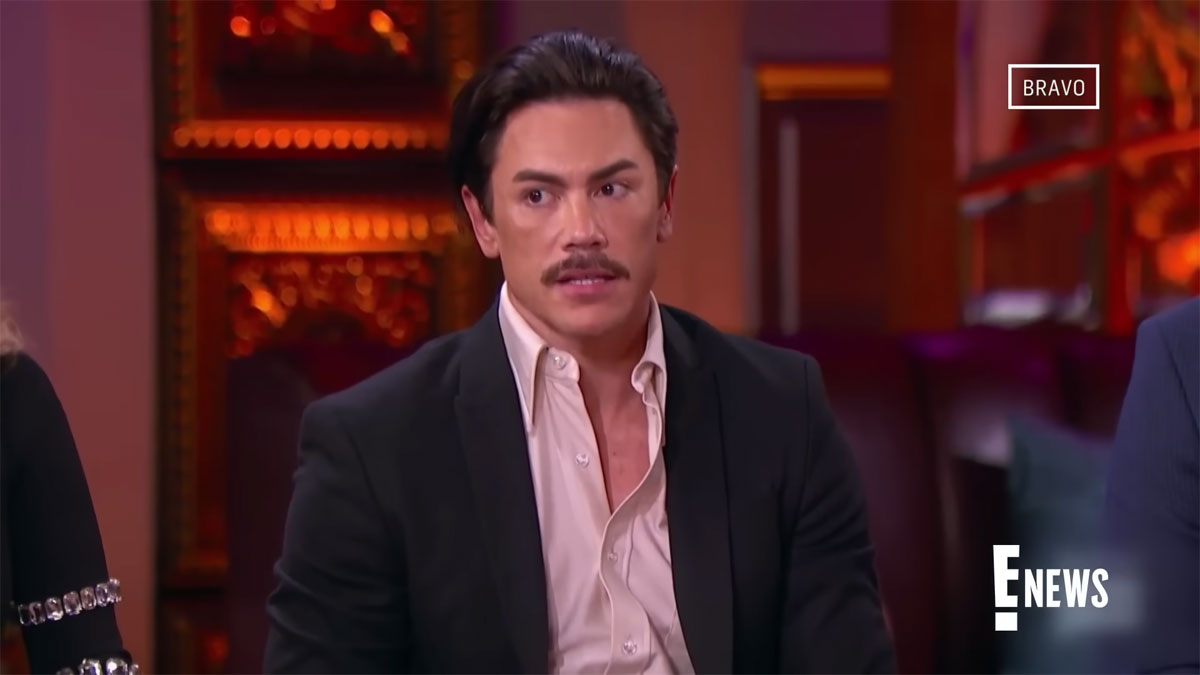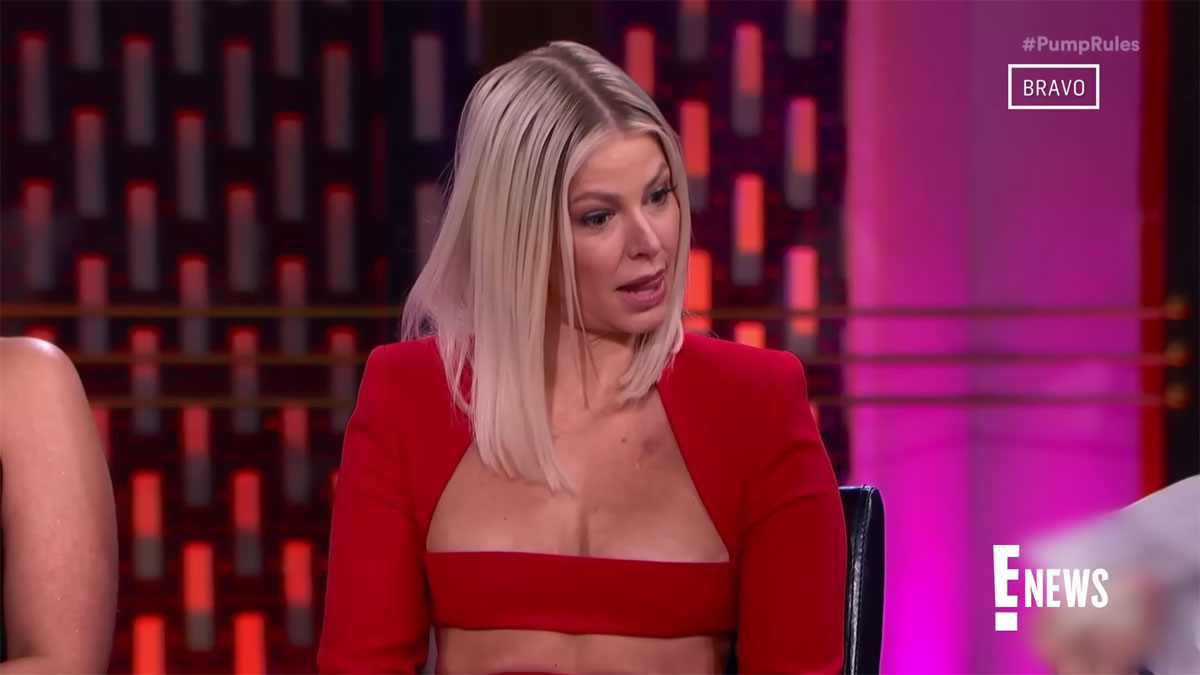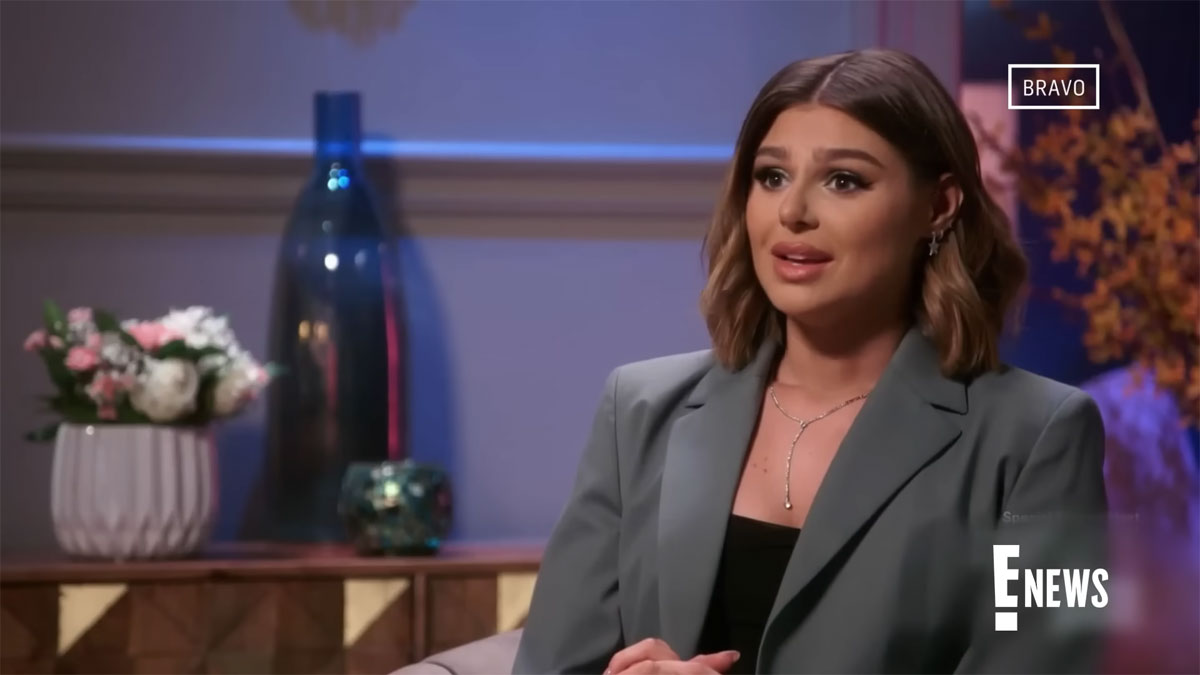 Photos are screenshots from YouTube/E! News and Bravo