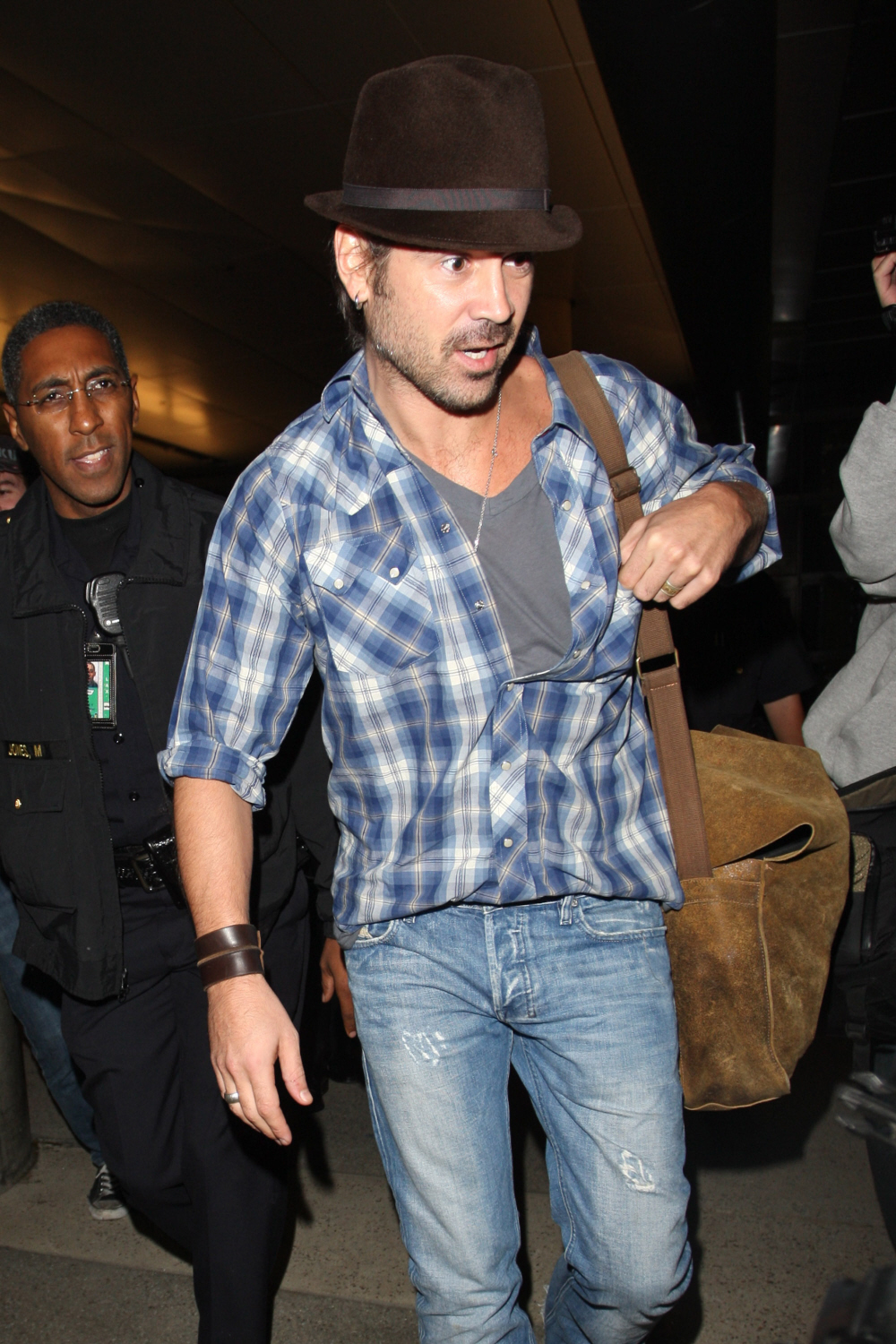 We never did a follow-up on that story about Colin Farrell's girlfriend giving birth to a son. Well, it ended up being confirmed weeks after Alicja Bachleda gave birth, on October 7. They named the little boy Henry Tadeusz Farrell. Henry is Colin's second son – he also is father to 6-year-old James Padraig Farrell, with model Kim Bordenave.
Since the confirmation at the beginning of the month, Colin hasn't been saying or doing anything. He hasn't indicated whether he and Alicija will marry, he hasn't given some glowing interview to People Magazine. He's been so quiet, I almost forgot about him. But then Entertainment Tonight put this up yesterday… and it's weird. Colin and Janet Jackson? Seriously?
An unlikely celebrity couple may be emerging! ET's special source spotted Janet Jackson warming up to actor and ladies' man Colin Farrell.

The two were seen last week sitting side by side in a booth at the renowned Polo Lounge located in the Beverly Hills Hotel.

Jackson performed a medley of her hits on Sunday night's "2009 American Music Awards." Meanwhile, Farrell has several movies in the works.
[From Entertainment Tonight]
If it was the old Colin, I would say "he hit it… multiple times… Miss Jackson if you're nasty and/or Irish". And maybe he did hit it back in the day. But I don't think there's anything sexual between Janet and Colin right now. I mean, Colin might have a vein of womanizing bastard in him still, but he's got a newborn at home! He's not that bad. Still, Alicja needs to keep an eye on that.
Colin Farrell arriving at LAX on November 8, 2009. Credit: WENN. Janet Jackson at the AMAs Sunday, November 22. Credit: PicApp/Getty.