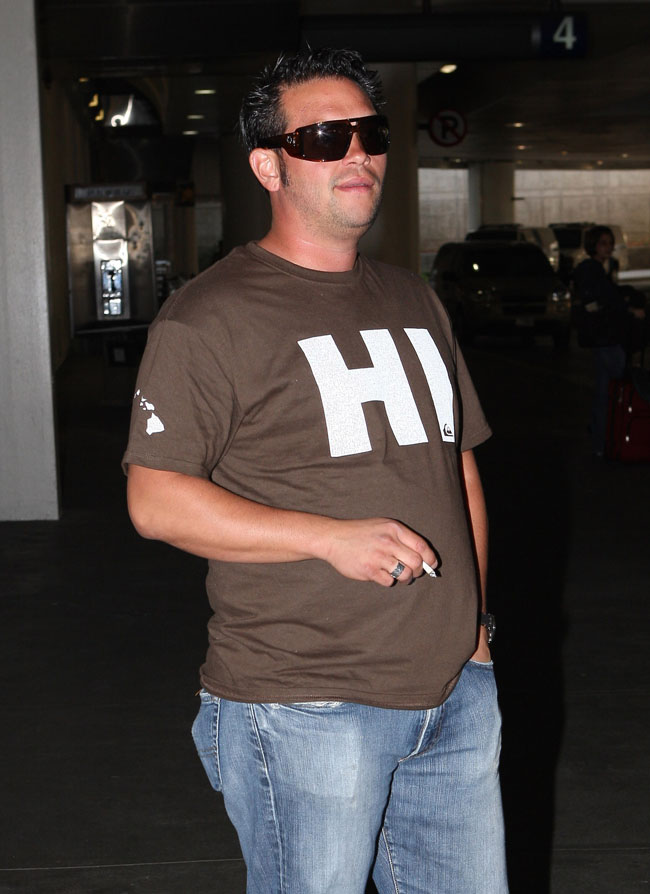 Michael Lohan has said in the past that he's no longer friends with Jon Gosselin after Gosselin cut him out of deals he was trying to broker for him.
Lohan is one of the witnesses subpoenaed to potentially testify in TLC's case against Jon for breeching his contract. He seems to have an axe to grind along with being an all-around asshole with no sense of loyalty to anyone, especially his own family. When you talk to Michael Lohan, you can assume he's recording every word for when he inevitably has a beef with you. We've heard Michael's secretly recorded phone tapes of his daughter literally crying for help and his ex wife saying Lindsay needed to go to rehab. Now Lohan is leaking phone calls to Radar Online that show the many ways that Gosselin knowingly violated his contract with TLC.
Yesterday Radar posted a tape between Michael Lohan and Gosselin's manager. The two were talking about all the deals they were working out for Jon. There was a deal with In Touch for which the manager got $5,000, and since he said Lohan's take was 20% I would assume that his percentage was similar and that the deal was for six figures. (It's unclear if Heller's percentage is also 20%, but if so the deal would have been worth $100,000.) I'm pretty sure they're talking about Jon's In Touch cover story in August "I'm Tired of Being Blamed." Jon's manager Michael Heller also claimed he was working out a deal with E! for $75,000. An E! interview in August was canceled by Jon at the last minute, with rumors at the time that TLC had forced Jon to pull out. I think we can assume that this conversation was recorded in August given those two deals, which was when Lohan and Gosselin were still hanging out.
Radar also has another conversation between Jon and Michael in which they talk about the deals they're working out. Jon mentions his exclusivity clause with TLC and seems to know that he's violating it because he says "yeah, we're f'cked."
He also claims TLC got paid in side deals for two interviews with his family, in People and Good Housekeeping, a claim the network denies. Gosselin says with the faux outrage he's so good at conjuring when it suits him "I put my kids out there to every pedophile on the planet and they never got paid for it." He's referring to the magazine profiles, not the show, because he said this right after he complained that "they struck side deals [with People and Good Housekeeping] and none of that money went to my kids." This is ironic coming from a guy who took out a couple hundred grand from his joint checking account. It's also pretty hypocritical from someone who willingly let his kids get videotaped for years but then complains about pedophiles when they're in a magazine spread they don't get paid for.
I could go on, but I'll spare you. If you're interested you can hear the tapes on Radar online. The bottom line is that TLC has a ton of material to use against Jon, thanks to his former good buddy Michael Lohan. Jon's lawyer is a hack and I doubt he'll successfully defend him against such good evidence.
Jon Gosselin is shown on 11/20/09 at LAX. Credit: MAC/Fame Pictures