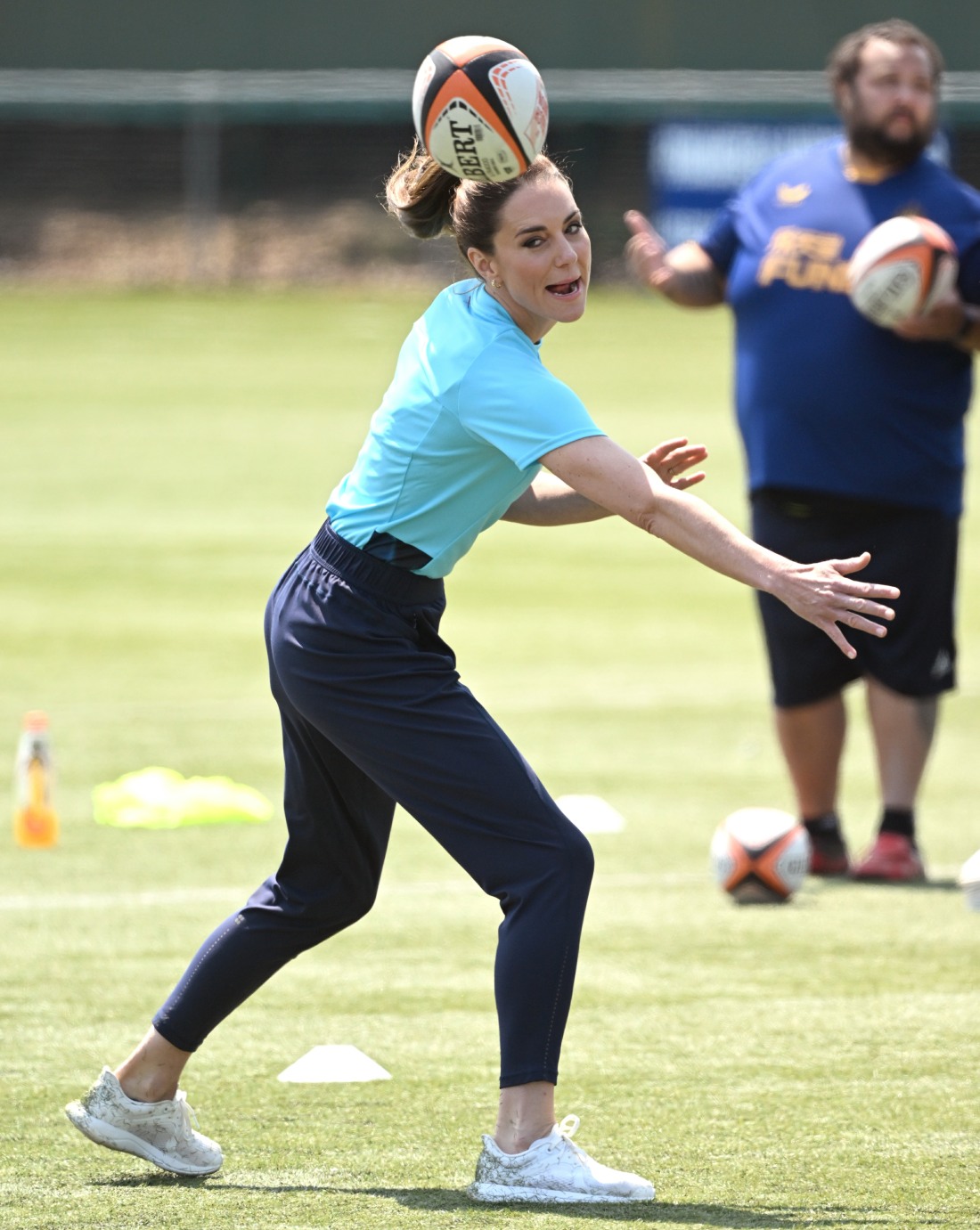 This is amazing. It's absolutely hilarious that the palace brain trust decided to use the Princess of Wales as "counterprogramming" for Prince Harry's court appearances in London. Remember how often the palace brain trust would speak glowingly of themselves, like they were the creme de la creme of international public relations, that they were the best image-makers in the world? And here we have yet another example of how thoroughly they're in the trenches, how badly they miscalculated everything. They have to send poor, lazy Jazz Hands out there in a ponytail to pose for photos. Poor sausage had to work two days in a row, specifically because Harry is in town.
Kate Middleton is playing with the guys! The Princess of Wales, 41, took part in some rugby training on Wednesday morning before talking to the players about their childhoods as she highlights her ongoing campaign highlighting the importance of the early years in a person's life. The outing combined her leadership of the Shaping Us initiative to talk about how best to nurture children with her support for the game of rugby, of which she is patron of the Rugby Football Union.

While Princess Kate has spent a lot of time with mothers and carers since launching her campaign in January, the visit to Maidenhead Rugby Club was all about hearing from men. After taking part in the rugby drills on the field while sporting a high ponytail and blue t-shirt featuring a red rose, England rugby's logo, she went inside to talk about the impact that local sports clubs have for those who are helping to raise children.

Kate was joined by Shaping Us champion Ugo Monye, a former England rugby professional and father of two, and other professional rugby players and representatives from Maidenhead RFC. Also there was Si Trower, the founder of the mental health charity Brave Mind, which works with rugby clubs, universities and schools to provide a platform to help rugby clubs an schools to improve their approach to supporting mental health in their community.

Her visit came as her Early Years Foundation found that men are less likely than women to realize the importance of the first years of a child's life.
It's about rugby! No, it's about Early Years! No, it's about Shaping Us! It's about raising awareness! Of what? Something something MEN! Rugby, men, children, sports, ponytails! God help us all. I guess they can't say "we put her hair in a high pony and told her to run around and flap her hands because we're scared sh-tless about Prince Harry's testimony in court."
They got her to hug someone too. Those pants are unfortunate. Speaking of unfortunate pants, where the hell is Kate's husband? He just disappears completely for weeks in a row and no one says anything.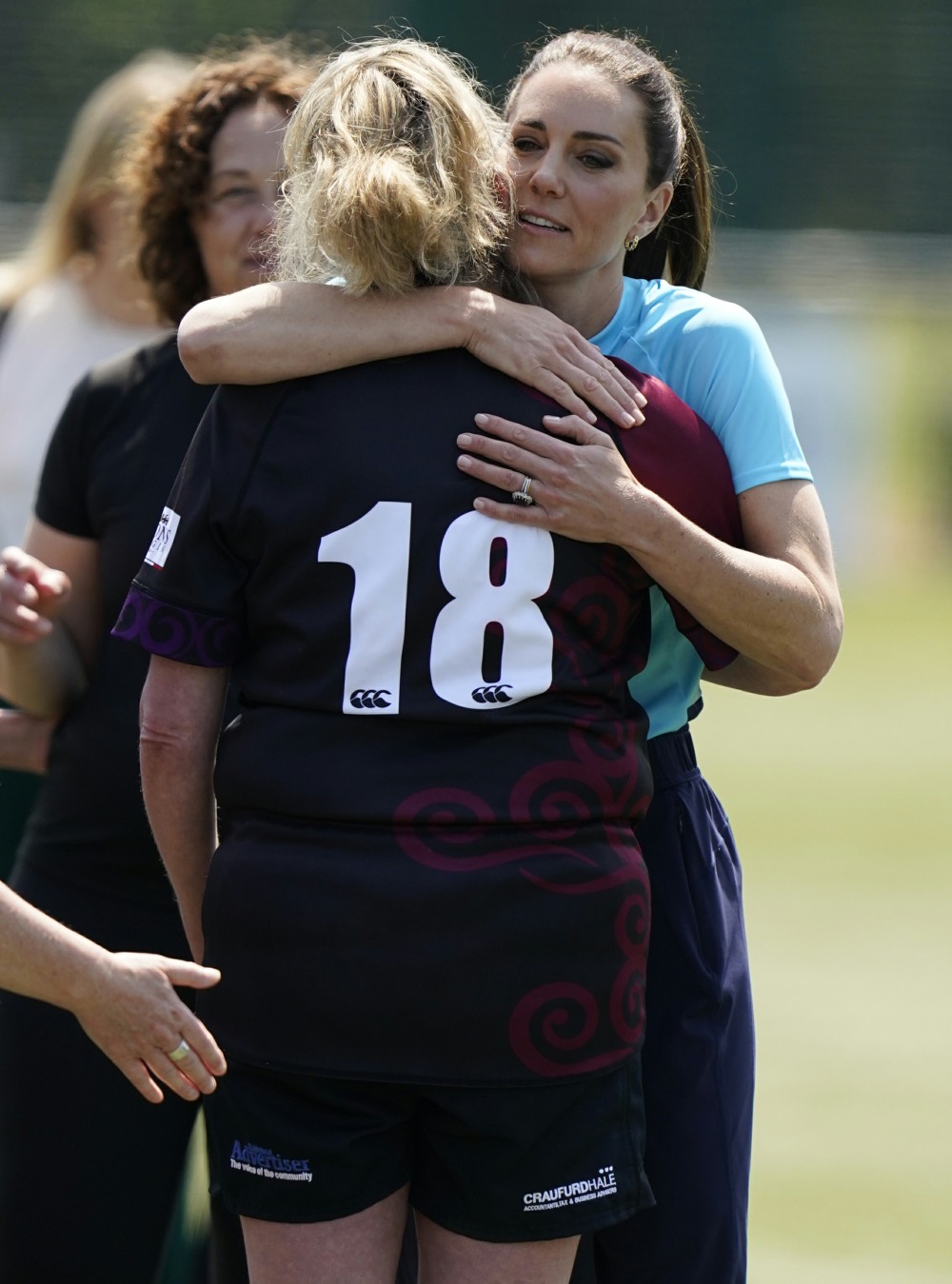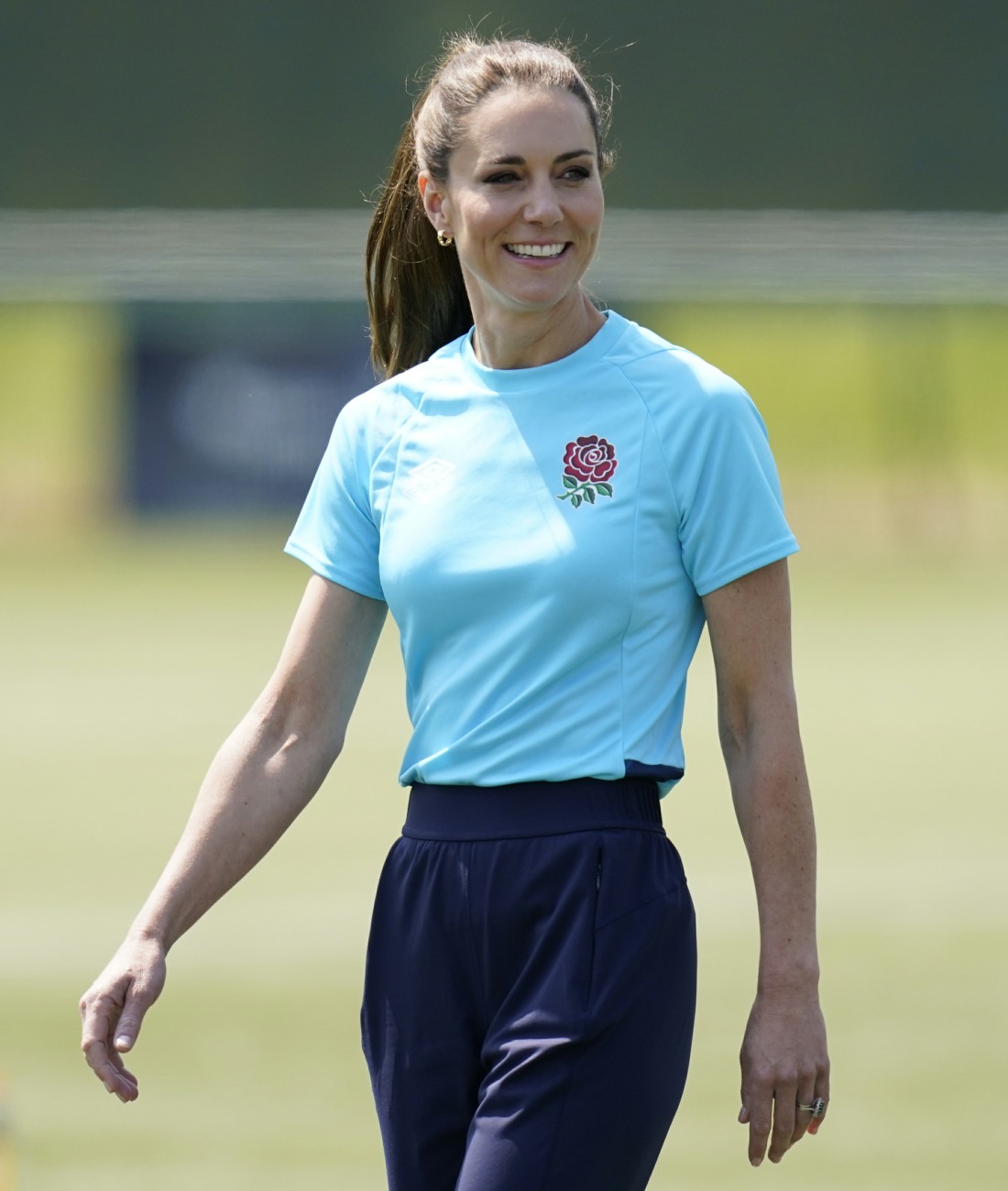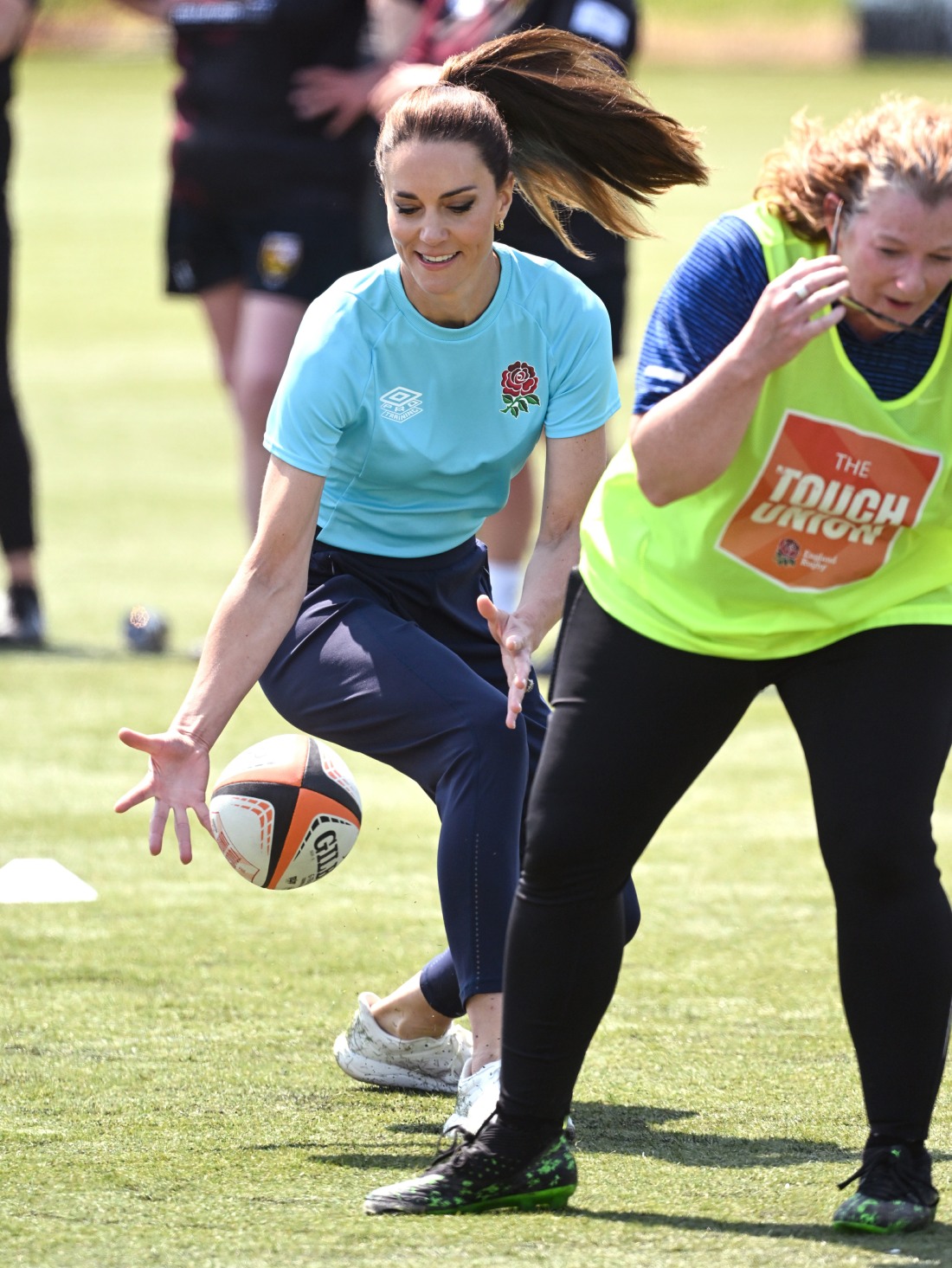 Photos courtesy of Cover Images.