Naomi Watts and Billy Crudup are a low-key couple. They confirmed they were dating in 2017 but didn't walk a red carpet together until 2022. In April, Naomi appeared on the Today show wearing a giant diamond on that finger but wouldn't answer questions about it. I'm guessing they planned to keep their wedding as under-the-radar as possible. But after paparazzi photos surfaced of Naomi in a white dress and flower bouquet, and both of them wearing gold wedding bands, Naomi posted a photo to Instagram to confirm that they got married.
Naomi Watts and Billy Crudup are married!

The King Kong star, 54, confirmed her marriage to The Morning Show actor, 54, in an Instagram post on Saturday, a day after the pair sparked marriage rumors when they were spotted in wedding gear in photos obtained by Page Six.

Watts shared a photo of herself and Crudup in front of what appeared to be a Manhattan courthouse with wide smiles as Watts holds onto a bouquet of white flowers.

The actress, wearing a gorgeous white wedding dress, stood opposite Crudup, who donned a sleek navy suit without a tie.

"Hitched! ???????," Watts simply captioned the photo.

Watts' social media post came after photos shared pictures of the star in the same Oscar de la Renta dress, holding the same flowers and wearing a gold wedding band a day prior.

In the images, Crudup also wore a band on his ring finger, and rocked the same navy suit he's wearing in his now-wife's latest Instagram snap.

Watts was previously spotted out and about in New York City wearing a large diamond on her left ring finger in April, which sparked engagement rumors at the time when she wore the ring on the same finger during a Today appearance.

"My eye is hurting. There's a big glint coming from some ring over here," Hoda Kotb said on air. "It just struck me. But it's beautiful." Trying to avoid the topic, Watts smiled shyly and replied: "Oh, the brain fog!"
I wonder if they would have shared anything with us about the wedding if photos hadn't come out first. I love Naomi's Oscar de la Renta dress. It's perfect for a courthouse wedding, romantic and special without being too grand. In the Page Six photos you can see it better, and it's one of those dresses with a nude lining so that it looks "sheer" from far away. I normally don't like that kind of thing, but it's well-deployed here. You can see the details of the lace pattern better than if it had been lined in white. I'd consider a courthouse wedding if it had beautiful architecture. My friends got married at the San Francisco courthouse and their photos were gorgeous. A courthouse wedding fits Naomi and Billy's lowkey vibe. It's also the first time either one of them has been married, which I didn't expect. In my brain Naomi and her ex Liev Schrieber were married, but they were actually just dating for eleven years.
I thought it was hilariously petty that Page Six ended the story by reminding everyone that Billy left Mary Louise Parker when she was seven months pregnant for Claire Danes. That is peak dirtbag behavior, and I think that's why he's kept his dating life out of the public eye ever since. Between 2006-2017 when he started dating Naomi, we don't know anything about who he was with. But I'm presuming his dirtbag days are over. I looked it up and he's a Cancer, she's a Libra. Is that considered a compatible match? I know traditionally, water and earth signs are good together, but not so much water and air.
Naomi Watts, Billy Crudup fuel marriage rumors as they're spotted wearing matching wedding rings https://t.co/Ay7yiJaRoE pic.twitter.com/OMvJdSHFDA

— Page Six (@PageSix) June 12, 2023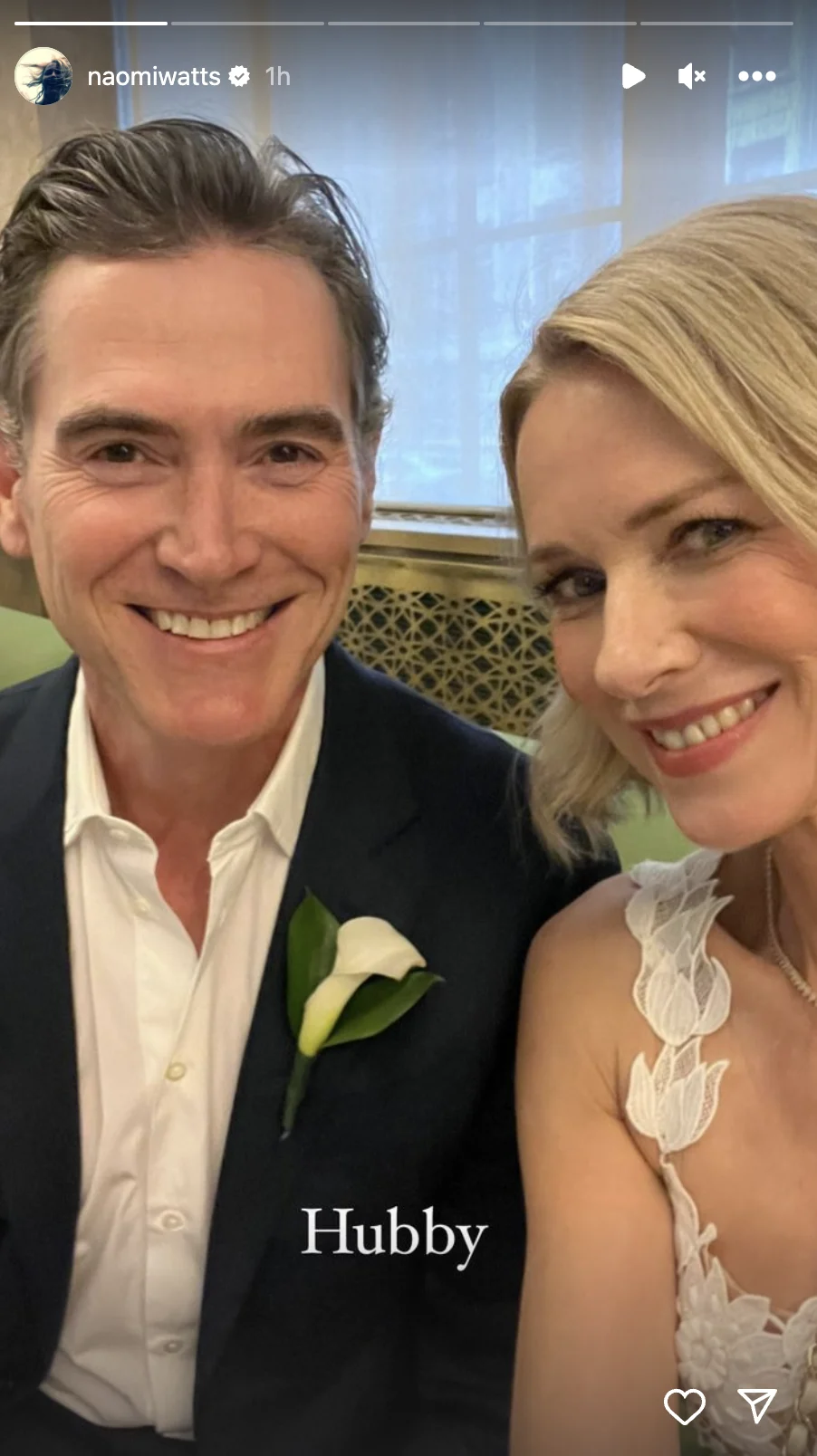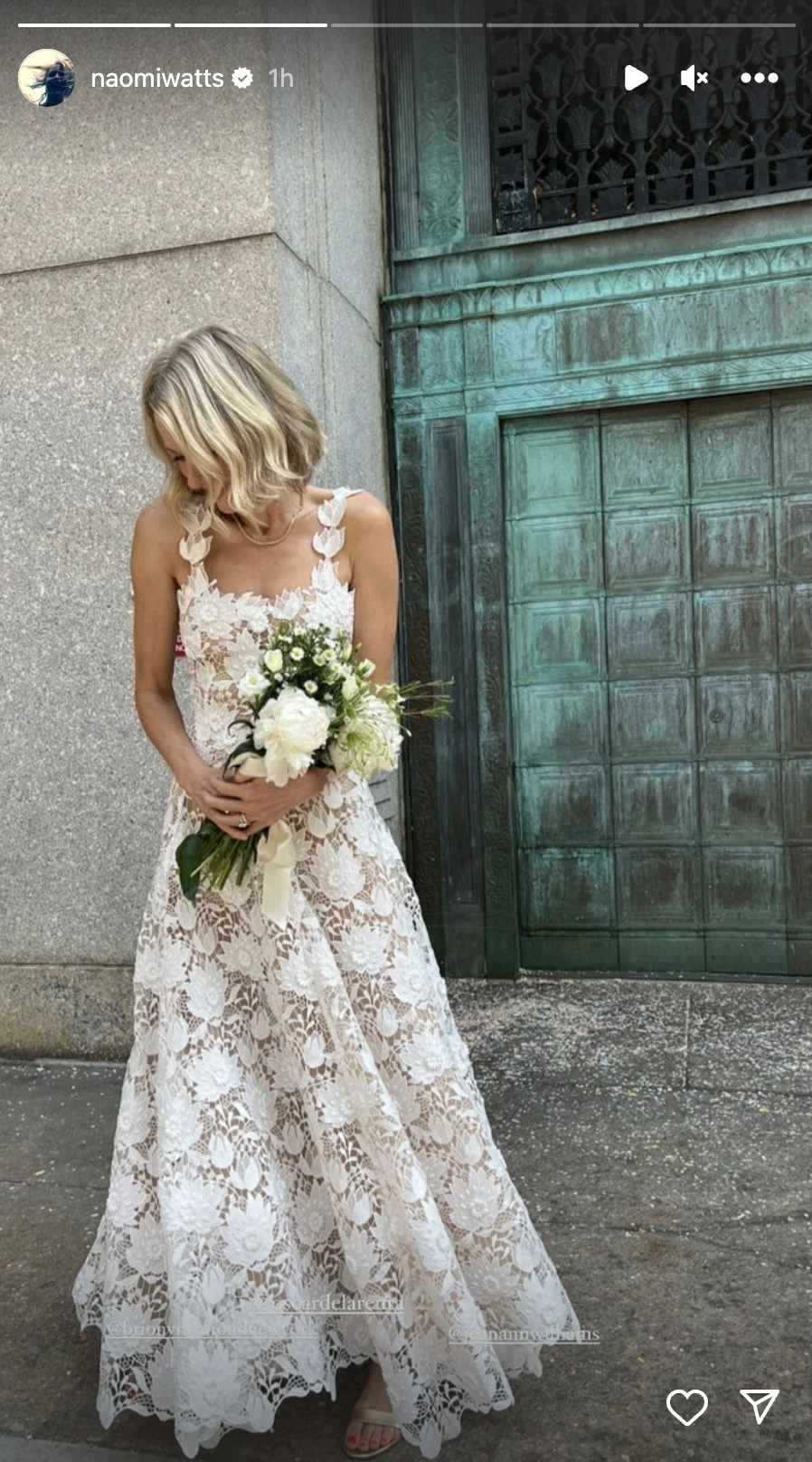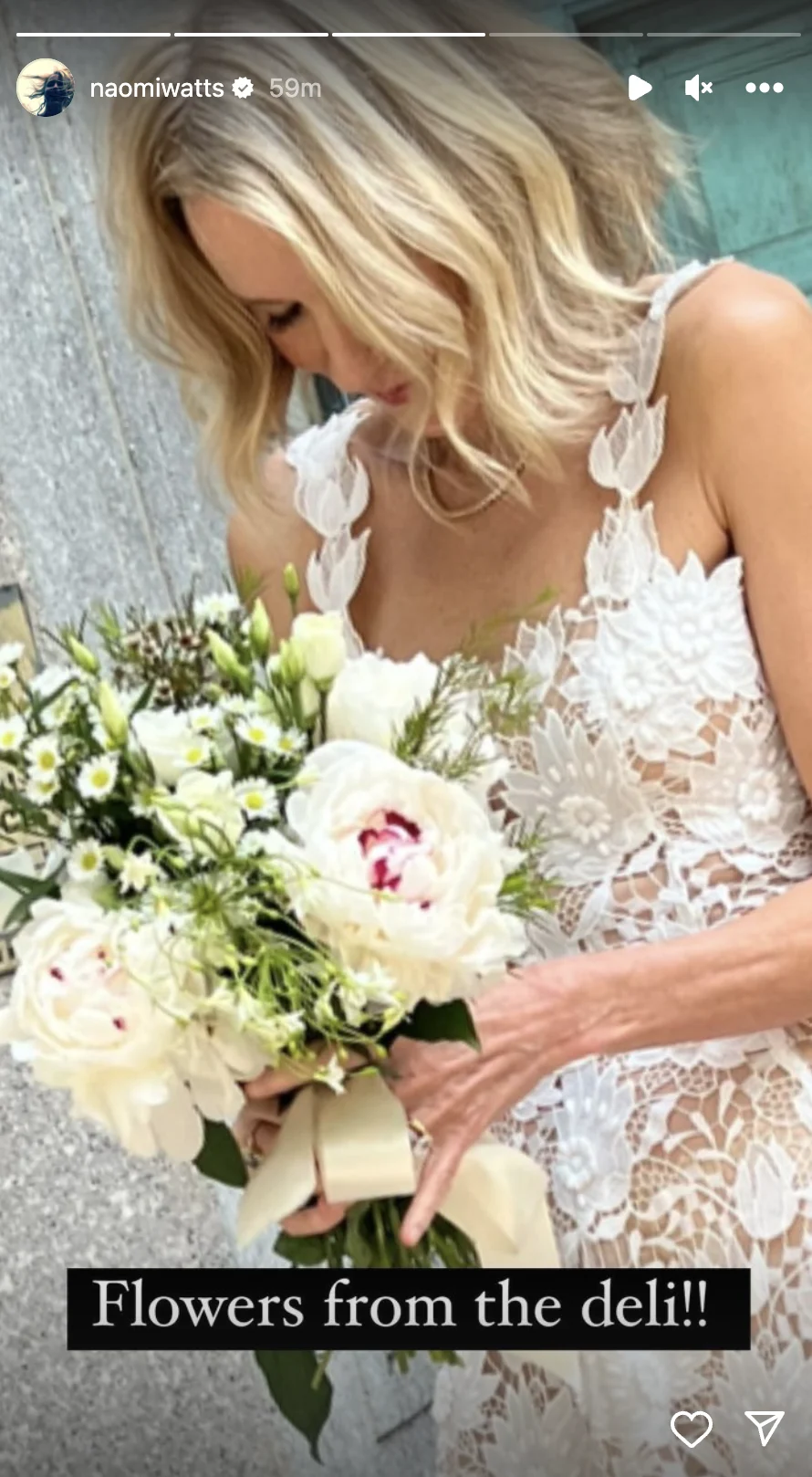 Photos credit: LGjr-RG/PacificCoastNews/Avalon, BrosNYC/Backgrid and via Instagram and Twitter