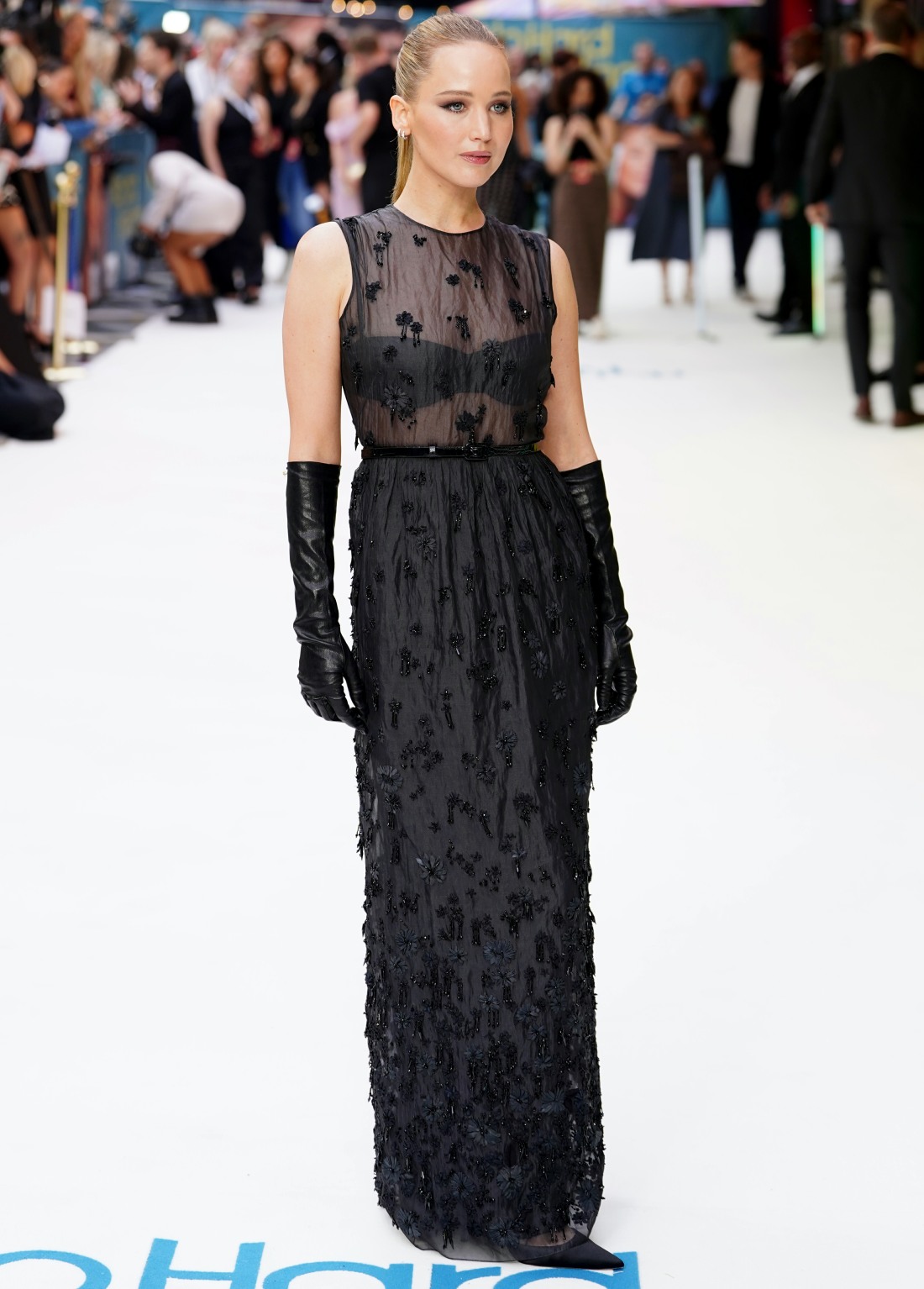 Here are some photos of Jennifer Lawrence and Andrew Barth Feldman at the London premiere of their comedy No Hard Feelings. While it feels strange to see J-Law in an '80s-style raunchy sex comedy in the year of our lord Beyonce 2023, it seems like a natural choice for her. She's done it all – high drama, science fiction, franchise films, Oscar-bait movies, period pieces. Why not a raunchy comedy? Apparently, she was looking for something lighter and something fun, and she told reporters at the premiere that nothing had made her laugh as much as this script.
At the premiere, Jennifer wore Dior. Those are Dior gloves. Her jewelry is Tiffany & Co and Anita Ko. Like… unpopular opinion, but J-Law has never been a fashionista or a Fashion Girl. Once she got that Dior contract in her 20s, that was it and she just has Dior send her stuff for all of her events. It's easy for her and I respect that. Dior is doing her dirty though. I'm sure the craftsmanship on the appliques and beading would blow me away, but the overall effect is just… J-Law wearing a stuffy, fussy, wannabe matronly/vintage look for the premiere of a raunchy sex comedy? The gloves don't help either, although this is one of the better gloved looks we've seen recently.
True story: Andrew Barth Feldman delayed his matriculation into Harvard so he could film this with Jennifer. Amazing.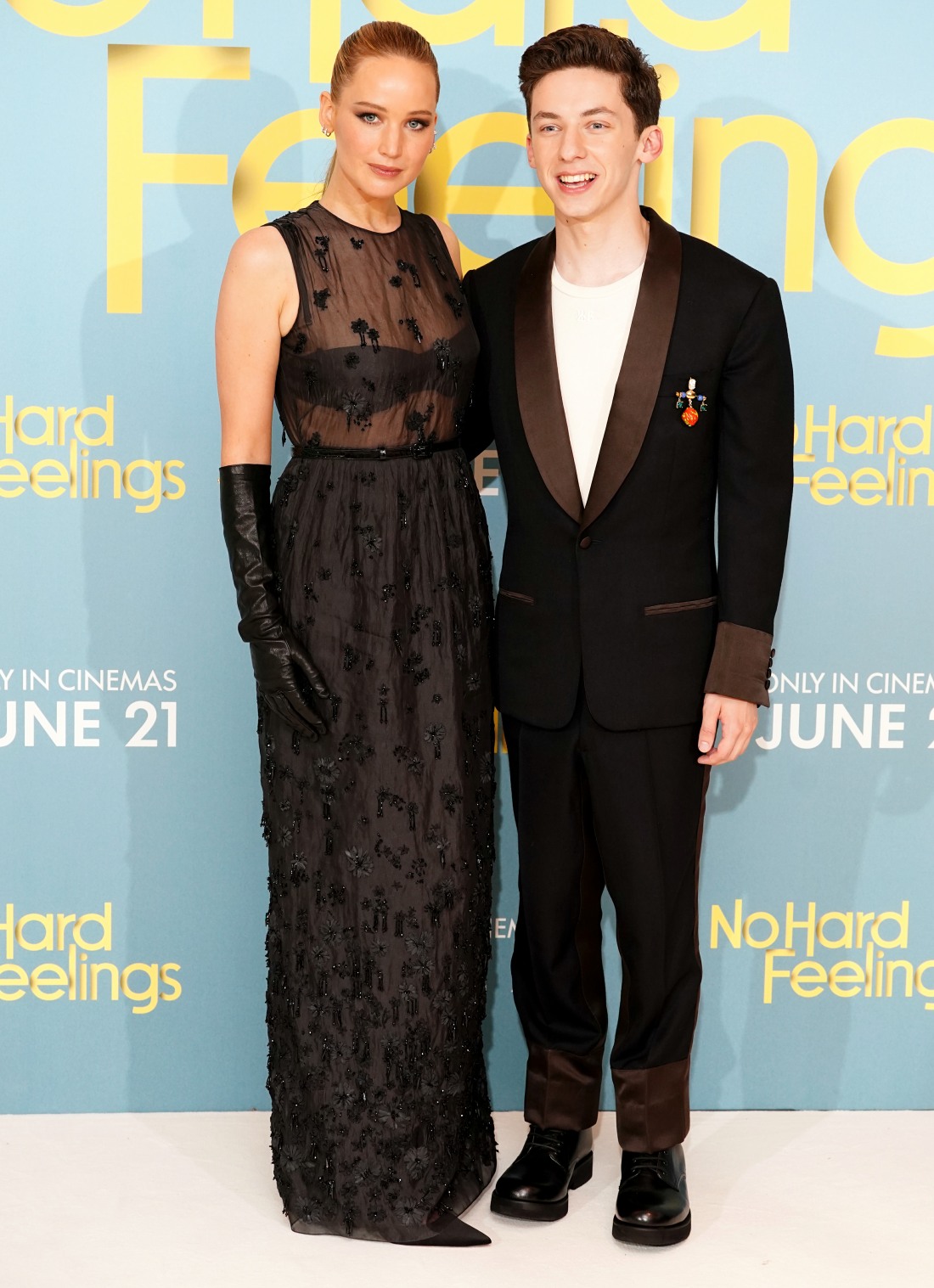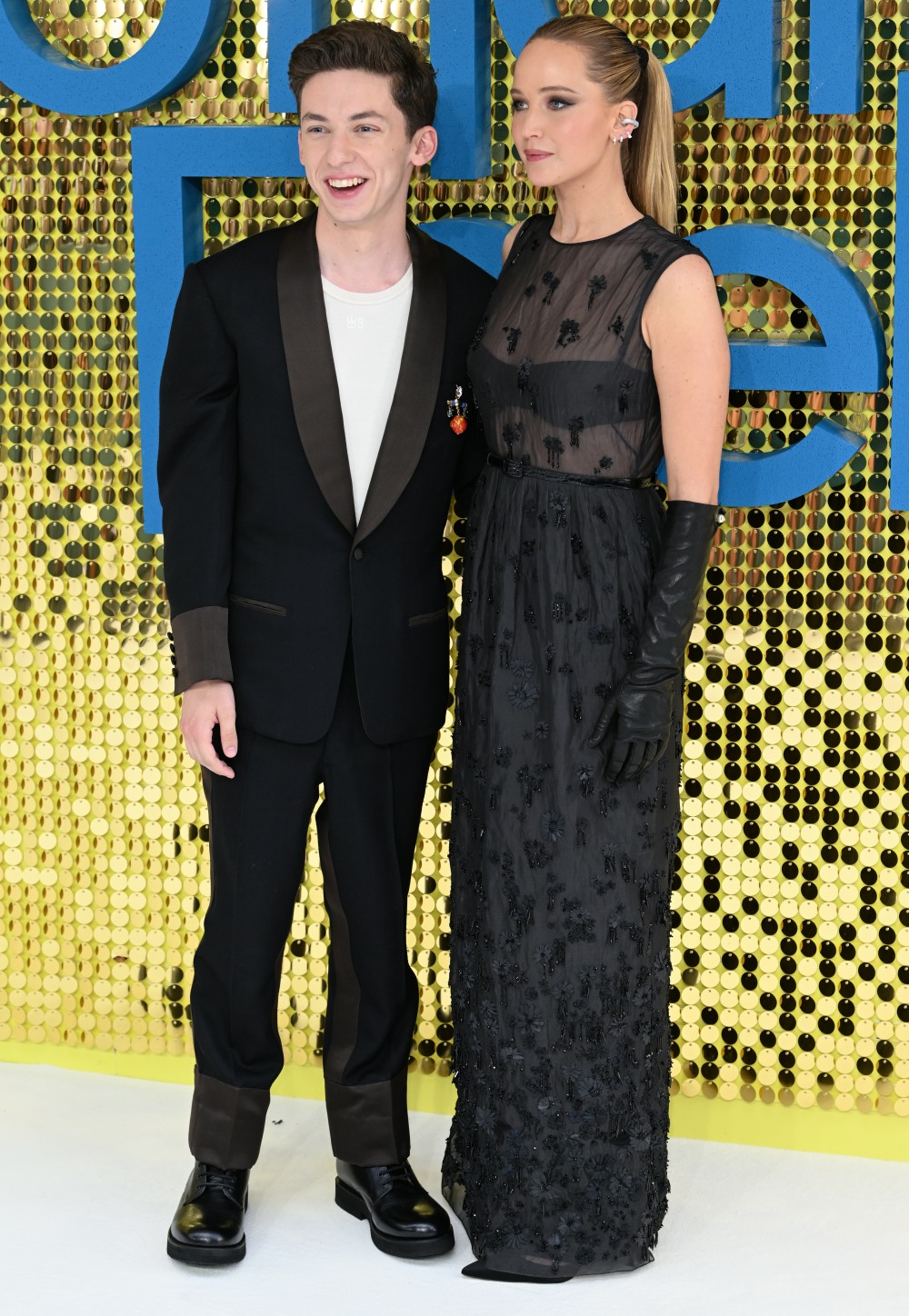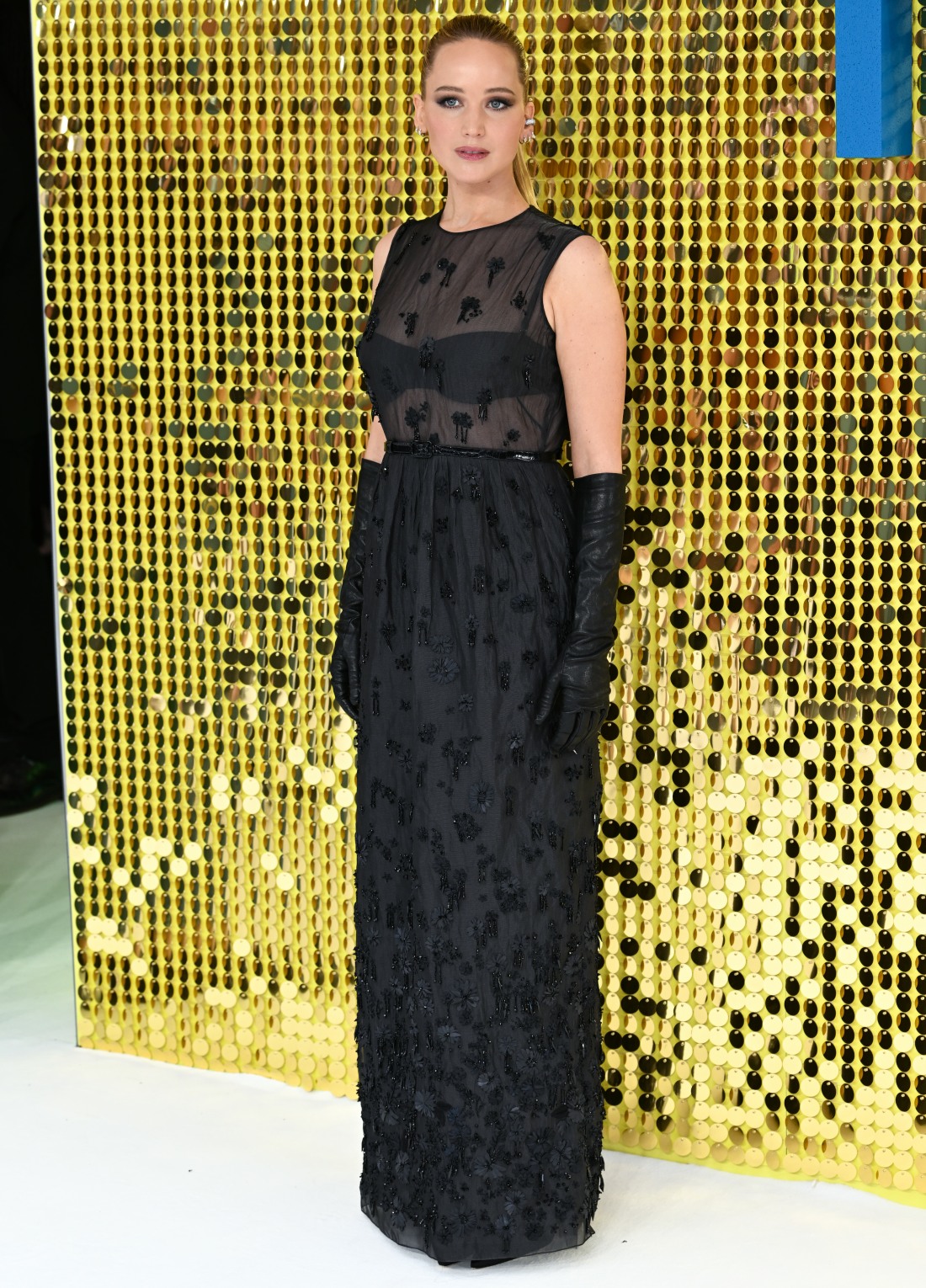 Photos courtesy of Cover Images.