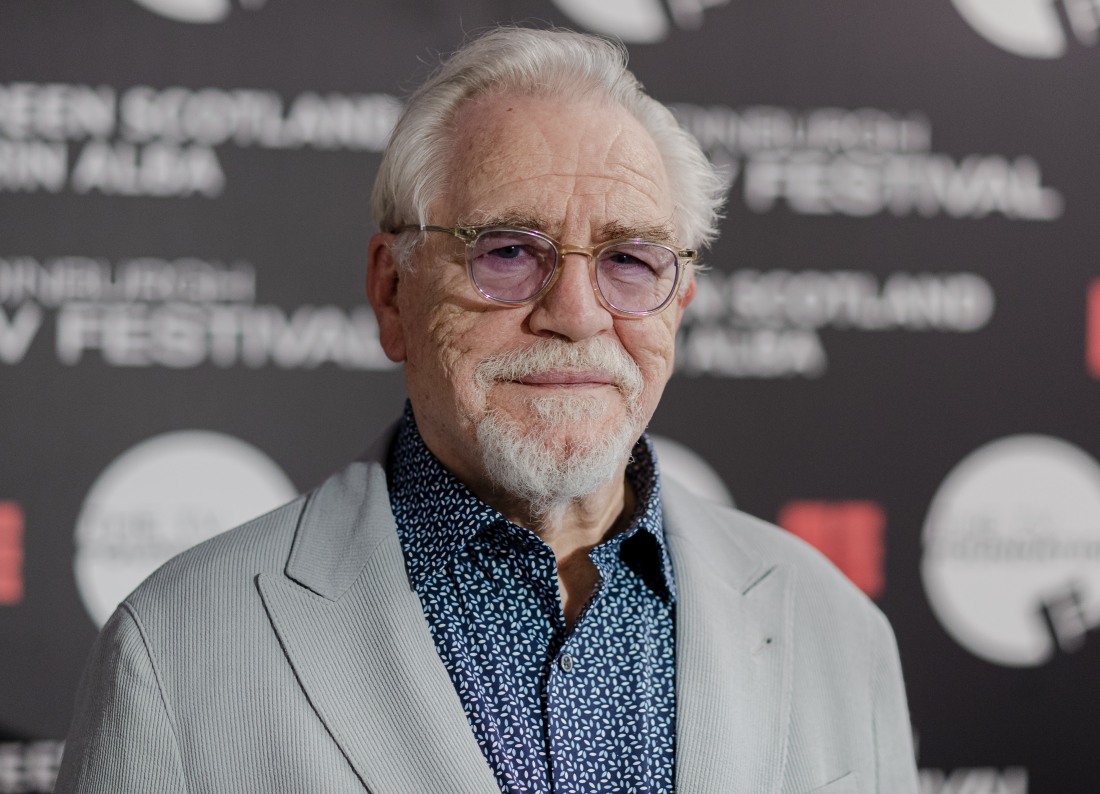 Variety's Actors on Actors series has been happening in recent weeks for Emmy season. It's always a big thing about which actors get paired together for their on-camera conversation. Personally, I enjoyed the vibe between Claire Danes and Kieran Culkin a bit too much (he is so flirty in real life), but sometimes, the actors-pairing brings out the worst in each other. I'm not saying that's what happened between Emily Blunt and Brian Cox, but I'm not sure they brought out the best in each other. I've come around to the idea that Brian Cox really is this grumpy old man who seems to be followed by a dark cloud wherever he goes. Meanwhile, I usually like Emily unless she's talking about how much she dislikes being a naturalized American citizen and living in America. Some highlights from their Variety talk:
BRIAN COX: What's so nice about English girls is they're so direct, and they're not full of nonsense. You're just direct and straight to the humor. I love that about the English girls.

EMILY BLUNT: I miss that, living in America. I miss the directness and the irreverence and the attitude.

COX: They're a bit Christian here. They do everything by the so-called Christian book, which I question. I think it's a bit hypocritical, quite honestly.

BLUNT: I've found my little pocket of Brits in and around Brooklyn…. Do you love living in Brooklyn?

COX: Brooklyn is finally the place where I've felt at home. It's taken me a long time to feel at home in this country. I used to live in Los Angeles, but as I say, I ran out of farmers markets. What am I going to do in Los Angeles? Everybody's so miserable. They pretend they're happy, but they're deeply miserable.

*****

BLUNT: "The Devil Wears Prada"! It was just an extraordinary overnight shift in my life when that came out.

COX: I loved it. And to work with one of the greatest screen actresses of all time, I so envy you. One of my ambitions, before I snuff it, is to work with Meryl.

BLUNT: Oh, don't say "snuff it"! You will. She's amazing and was slightly terrifying on that film. She said it was one of the first times she's tried Method acting. But it made her so miserable, playing Miranda.

COX: I met her once, and I said, "I never liked you." And she went, "What?" I said, "I never liked you because I was jealous." How can anybody be that good?
Don't you see, they both live in Brooklyn, which is the only place in America they've ever liked because they hate the puritanical, humorless, hypocritical, indirect Americans and their farmers markets? Don't you just love it when two immigrants sit around, bitching about their adopted home? All of this time, I've never really understood why both of them feel the need to live in America if they're going to look down the noses at everyone here. Succession is over – Cox can move back to Scotland. Blunt should insist that John Krasinski uproot himself and their kids to move to England. Enough already. Sidenote: I don't find English people "direct" at all – they speak and write in these absurd riddles, talking around topics and using their little "codes."
Photos courtesy of Instar, Avalon Red, Instagram, Backgrid.