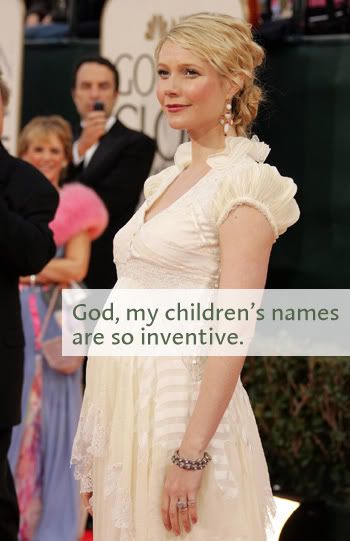 Heavily pregnant Gwyneth Paltrow was spotted drinking a Guinness while out with her husband at a sushi bar in NY on Tuesday.
Diners in the 30-seat restaurant observed Martin exit the BYOB joint to pick up several bottles of the Irish stout Guinness at a nearby deli. And they were surprised when
Paltrow, who is five months pregnant with the couple's second child, drank one herself
.
Paltrow is famous for her rigorous macrobiotic diet, although she altered it the last time she was pregnant, with her daughter, Apple. Some experts recommend a little Guinness for expecting mothers, because of the brew's high iron content.
Her rep confirmed she drank the alcoholic beverage, but said she ate only cooked food, not sushi.
When I was pregnant I would go out for California rolls because they have no raw fish, but are still tasty if you crave some sushi. I never – ever – had a sip of alcohol though. That's obnoxious and Gwyneth should know better. What a dumb bitch she is.