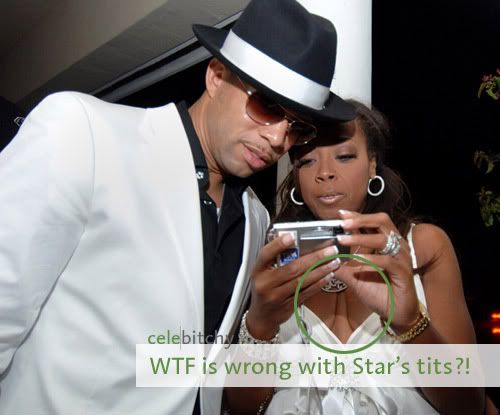 So The NY Daily News has evidence that Star Jones downplayed the health scare she suffered after her breast lift and tummy tuck two weeks ago. The people at the plastic surgeon's office made an unprecedented call to 911, which suggests that there was something seriously wrong:
"Hi there, this is Dee at the Pacific Surgery Center," a woman's voice is heard alerting the Santa Monica emergency dispatcher. "We have a patient who is on our surgery table, who we cannot stop from bleeding."
Shortly after the frantic 4:56 p.m. call – which was played for Lowdown yesterday by a source who obtained it from the Santa Monica city attorney – an ambulance took Jones from the outpatient surgery center to Saint John's Health Center, a full-service hospital across the street, where she was eventually stabilized.
On Monday's installment of "The View," Jones insisted: "I did not almost die. I'm anemic. … They gave me the blood, and literally I was fine right afterward."
Jones should have admitted that she was really in danger. Maybe then Joy Behar wouldn't have been so rude and the rest of us would have laid off ripping on her for a day or two. I'm glad she's better, but I still hope she loses her job on The View and has to become a spokesperson for something embarassing.