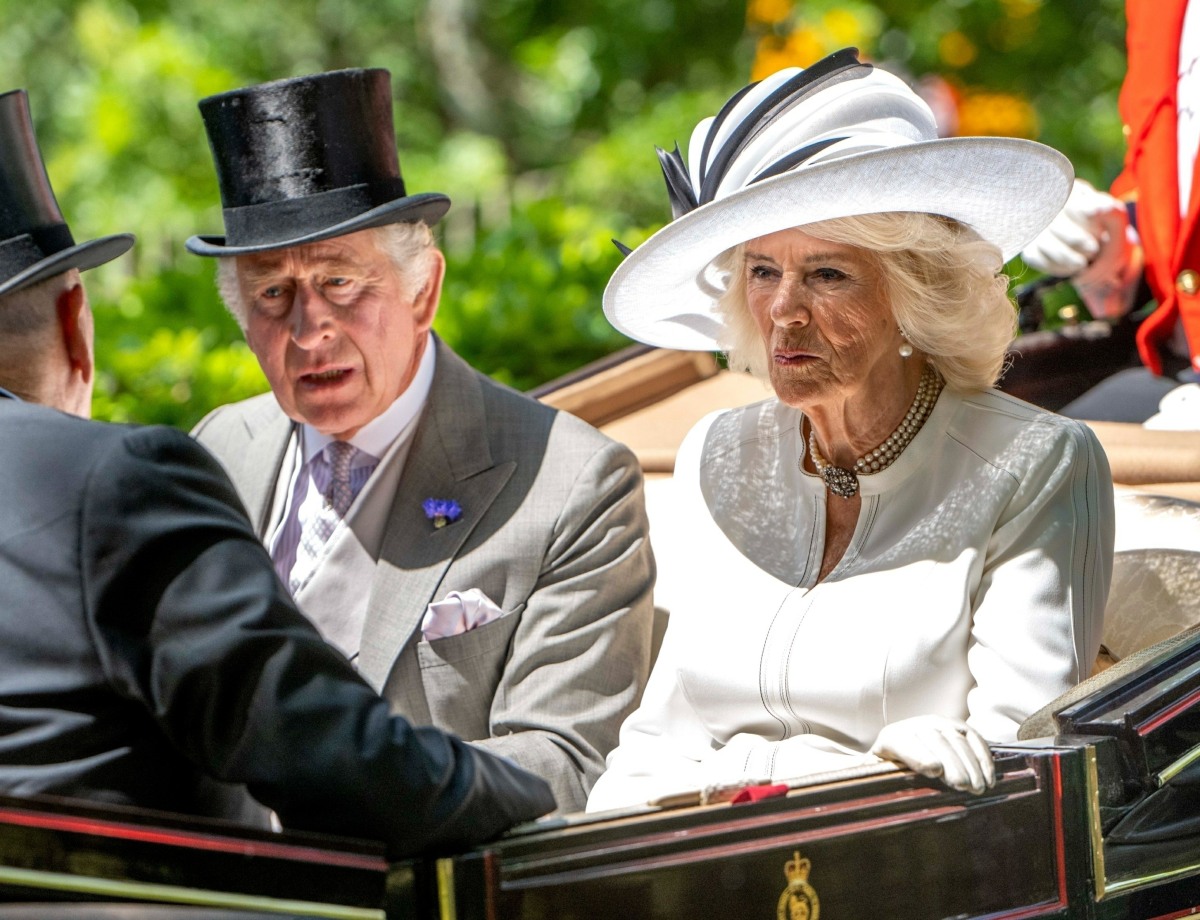 Here are some odds and ends from the last two days of Royal Ascot, Friday and Saturday. On Friday, Queen Camilla wore a "crisp" white and black look, with an absolutely enormous Philip Treacy hat. I may be wrong, but I believe that pearl necklace is from the Queen Mum's collection of private jewelry, which she left to Charles. I know for a fact that Charles gave all of his grandmother's jewelry to his side chick, and that he demands that she wears the pieces often.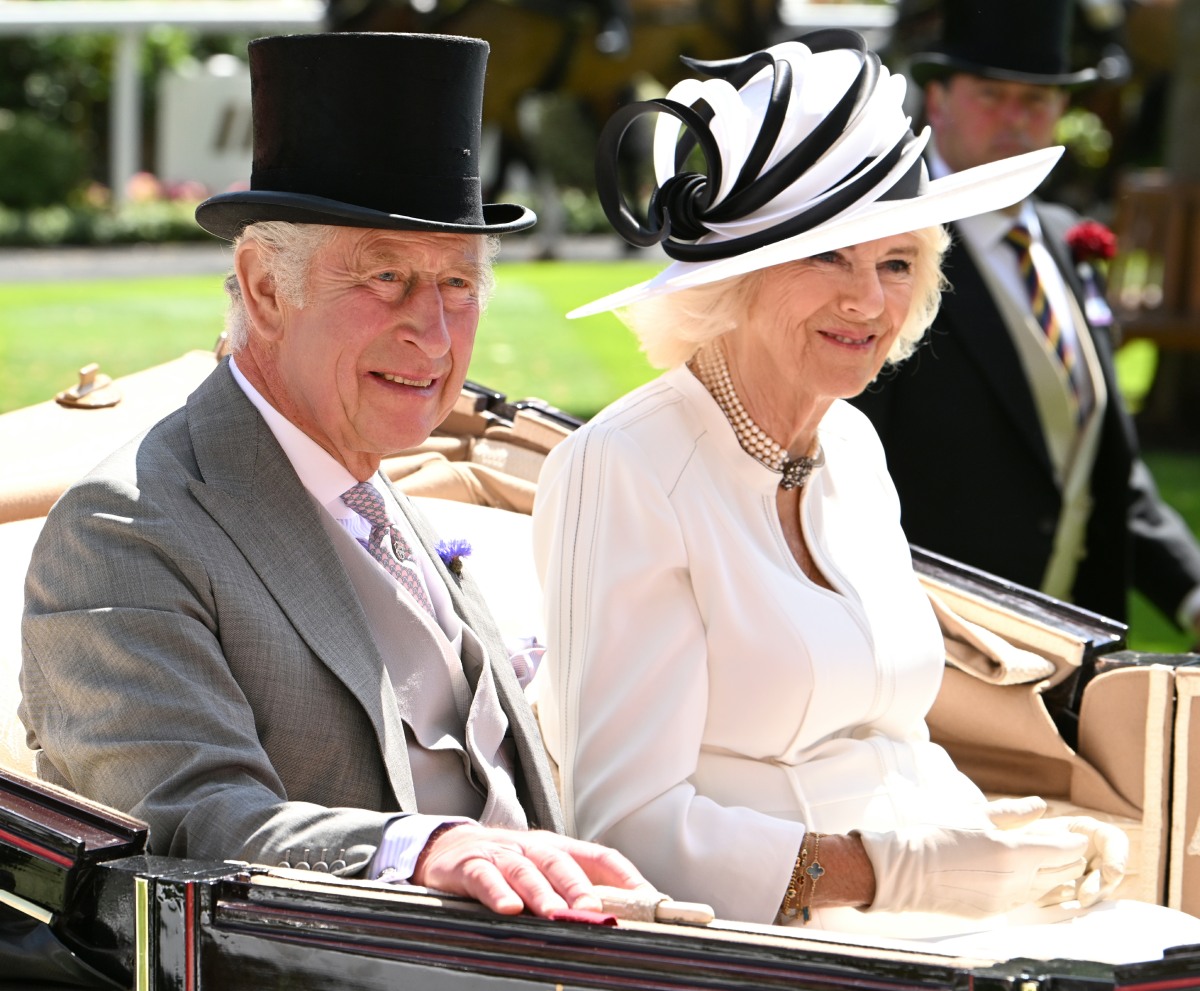 On Saturday – the final day of Ascot – Charles and Camilla once again stepped out, because they were both committed to attending every single day of the first Ascot of their reign. Camilla chose a "buttermilk silk dress by Anna Valentine" and yet another Philip Treacy hat. Interestingly enough, the final day of Ascot seemed to be devoted to lesser-known and barely-seen royals and royal-adjacents, with Charles putting in some face time with Frederick Windsor and his wife Sophie Winkleman, plus Lady Gabriella Windsor was there with her husband Thomas Kingston.
Bonus photos of Princess Beatrice & the Duchess of Edinburgh on Friday. That dress on Sophie is one of the most flattering things she's ever worn.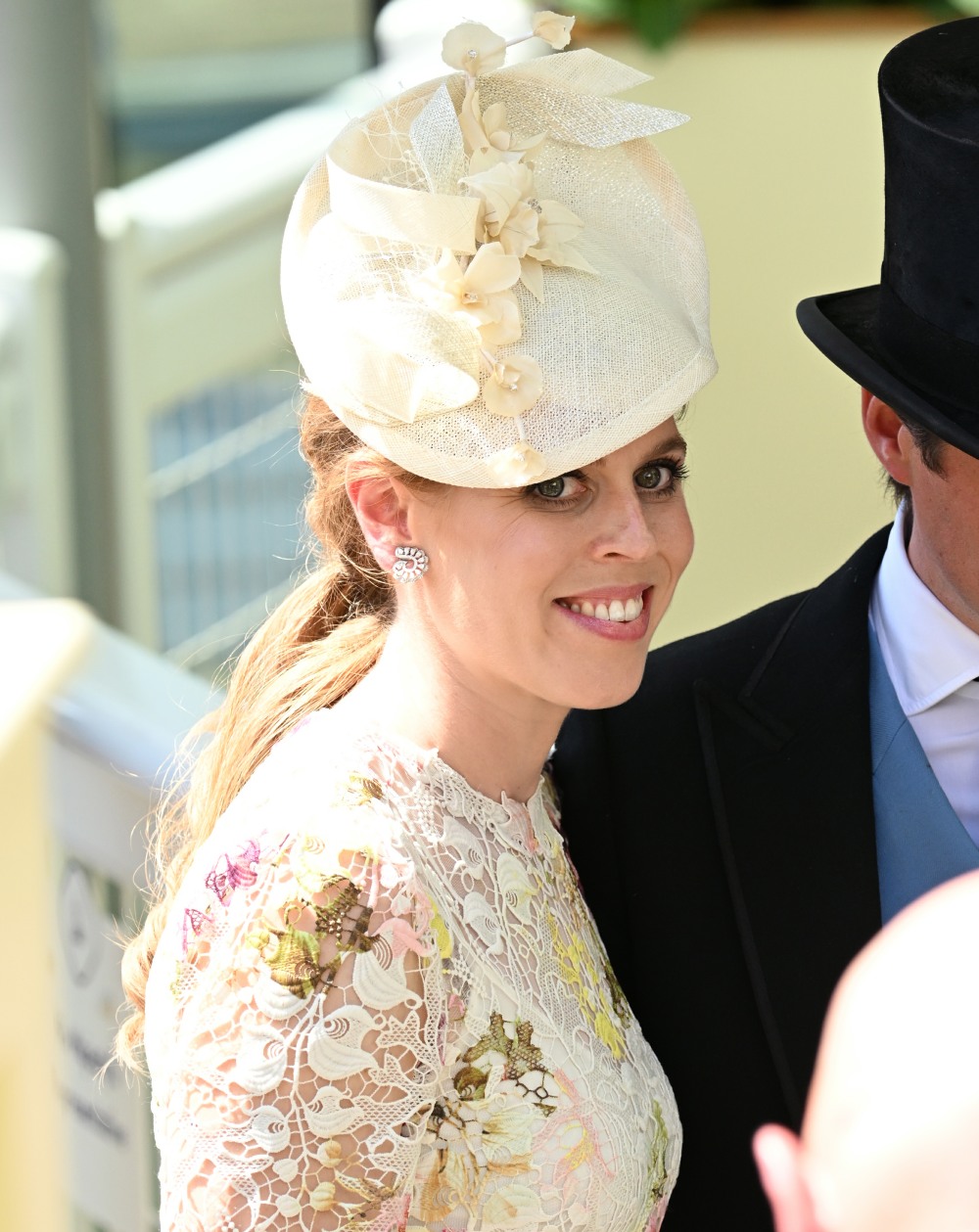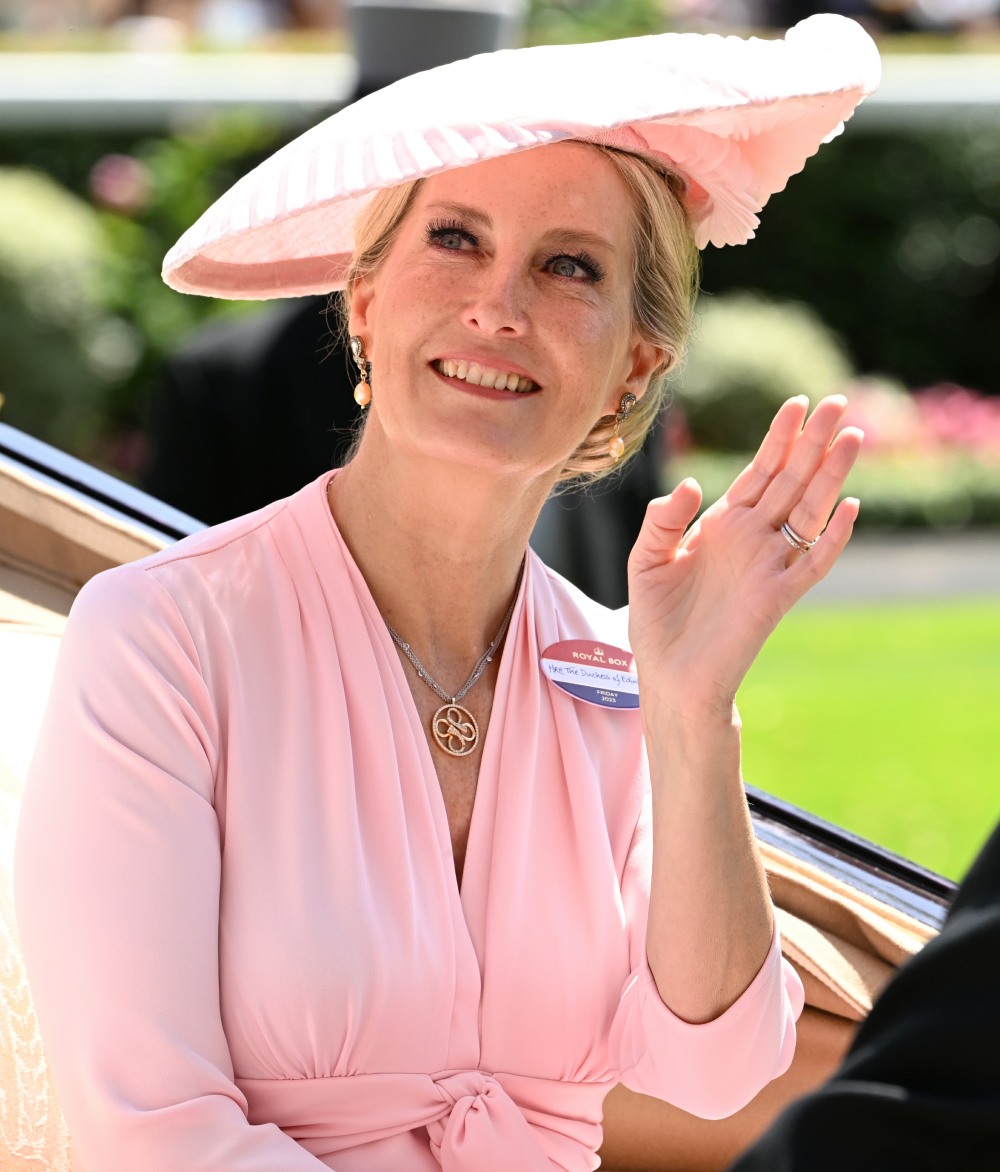 Photos courtesy of Backgrid, Getty, Cover Images.