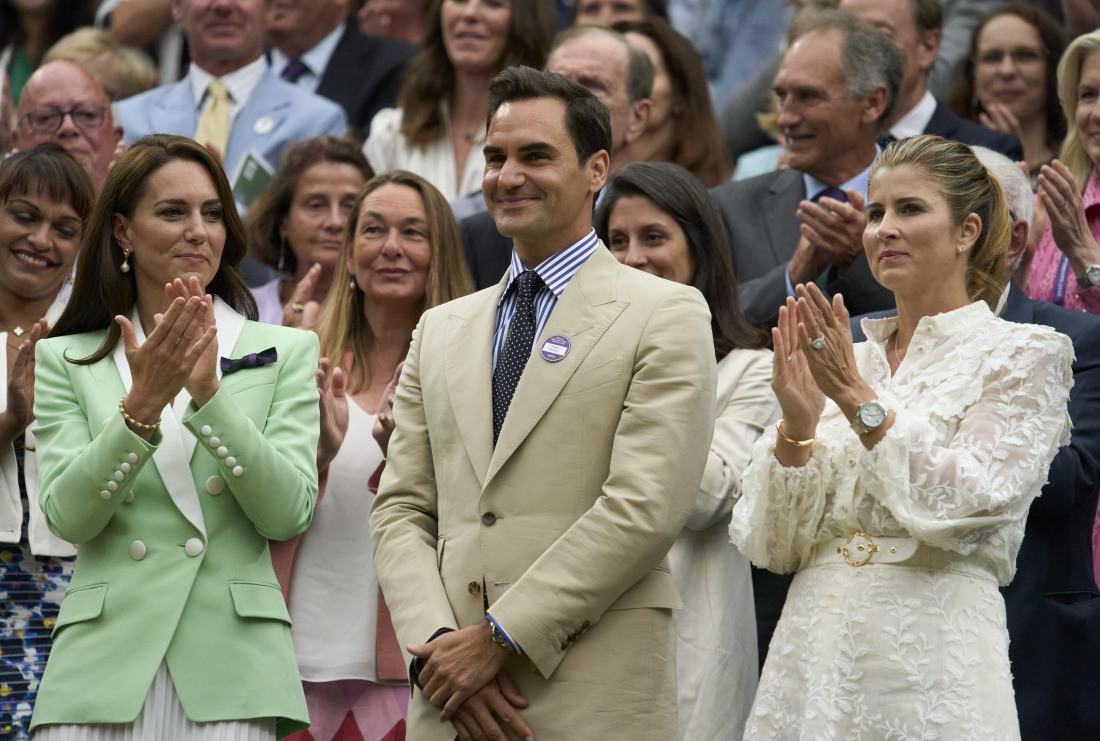 The Princess of Wales made a surprise appearance at Wimbledon on Tuesday, Independence Day here in America. While she skipped last year's Wimbledon Centenary event last year – in which Roger Federer participated – she didn't skip this year's Wimbledon salute to Federer, who only retired from tennis about nine months ago. Kate and Roger are "friends" and of course Kate wanted to hang out with a handsome athlete, even if Roger's wife Mirka was there too. Sidenote: in case you're wondering, Wimbledon originally planned to do a salute to Federer and Serena Williams, two of their biggest champions, but Serena's pregnancy is so far along, she couldn't travel to the All-England Club. The Federer salute ended up being a brief video and a standing ovation as he entered the Royal Box and that's about it. What was especially nice was that Federer hung around and watched the matches on Centre Court. I half expected him to send some coaching signals to Andy Murray from the Royal Box.
Before Kate turned up on Centre Court, she went out to one of the smaller outdoor courts to watch British player Katie Boulter. Boulter's match – and all of the matches on the uncovered courts – were suspended because of all the rain in England this week. Still, it's nice that Kate has made a point of going to matches on some of the smaller courts at Wimbledon. This isn't the first time.
As for Kate's outfit, it was so bad, omg. She did an "homage" to one of Princess Diana's '80s suits – a £1,950 mint-green Balmain blazer with large white buttons and white lapels, paired with a white pleated skirt and white heels. Her purse was Mulberry (in white). The Wimbledon Wiglet™ was slapped on too. I count 16 buttons on that tragic blazer. It's so sad – while Kate's Wimbledon style was never my jam, she used to wear relatively simple summer dresses. Now she feels the need to wear button-slathered '80s homages to Diana. Sigh.
A lot of people were trying to make "Roger and Kate were flirting with each other" into a thing. Even the Daily Mail was like "Kate was THRILLED to catch up with Roger, but his wife doesn't look quite as happy." It's like… Kate always has to be in conflict with whichever woman is around. From what I saw during the cutaways, Kate was talking (mumbling) a lot to Roger and Mirka. Roger was mostly focused on the tennis. Roger also adores his wife Mirka.
Buttons https://t.co/vK6LBHWsBb

— Kaiser@Celebitchy (@KaiseratCB) July 4, 2023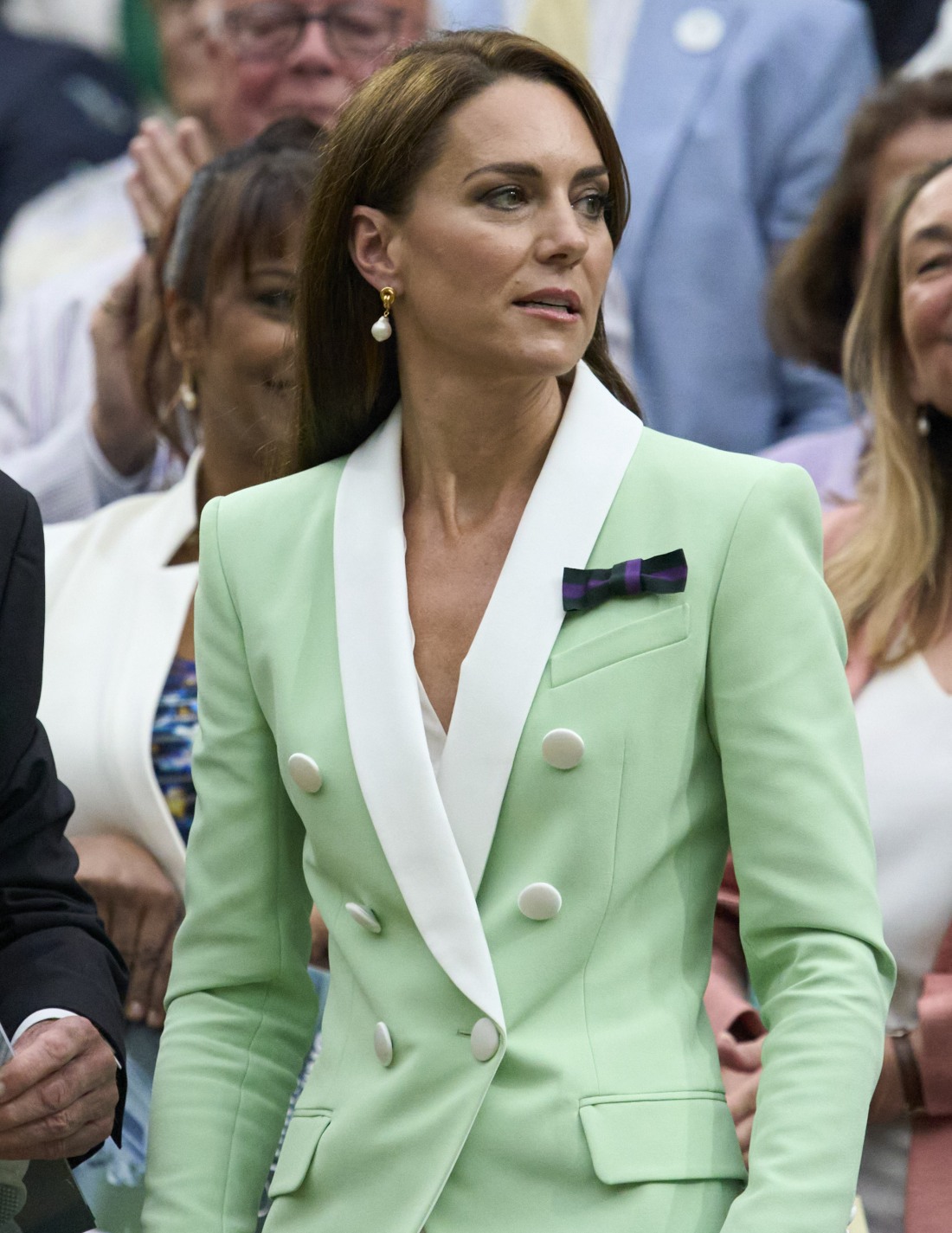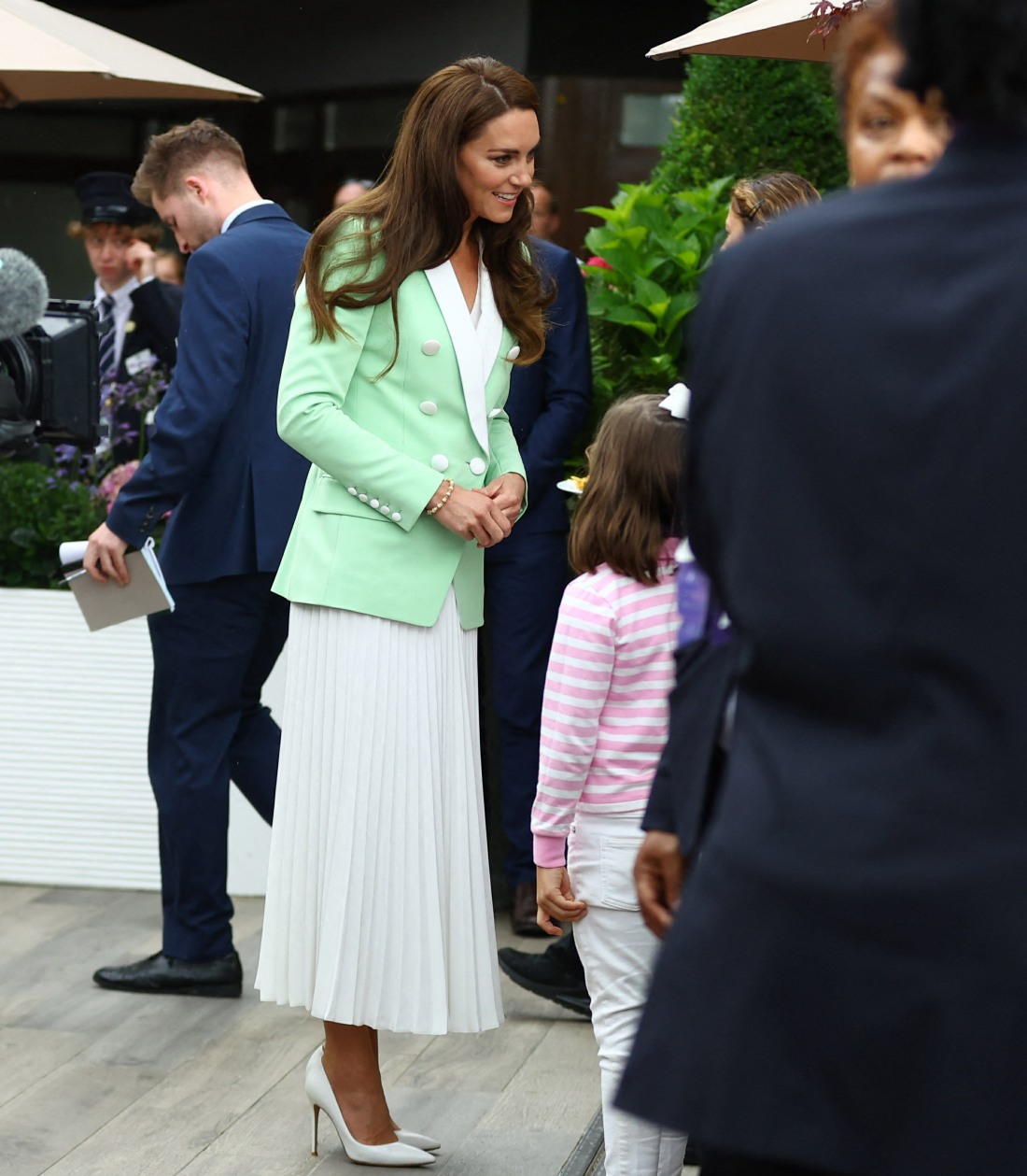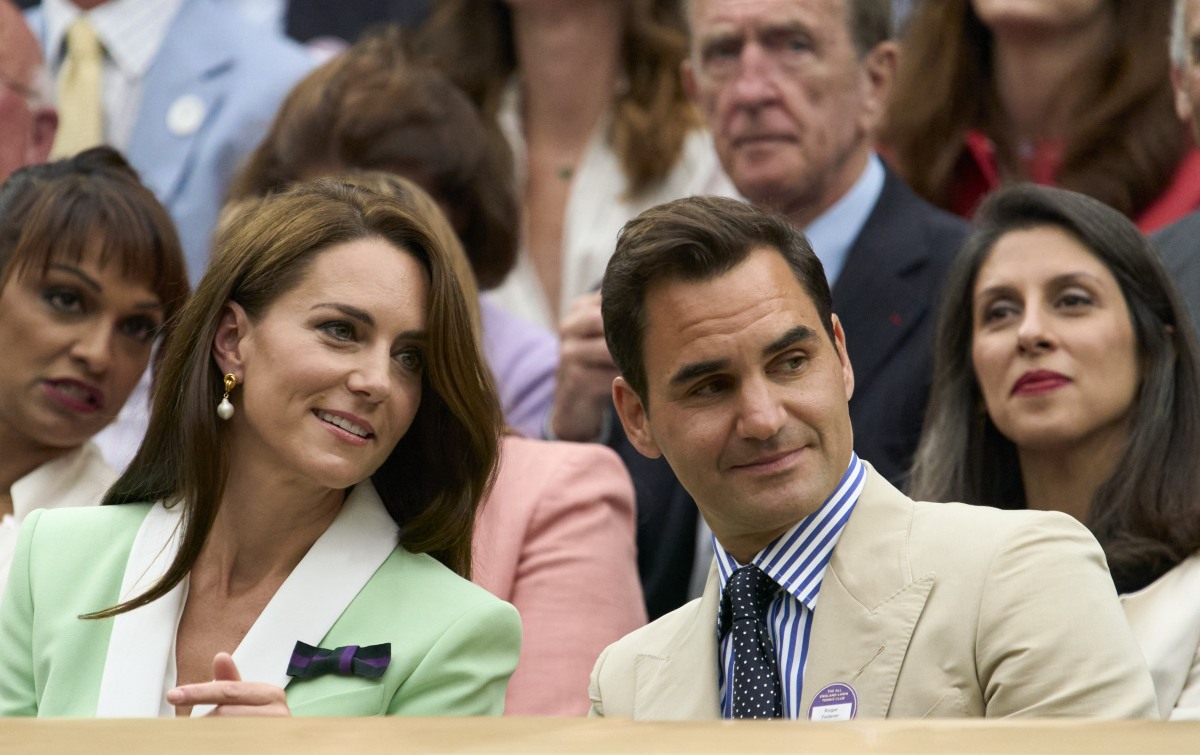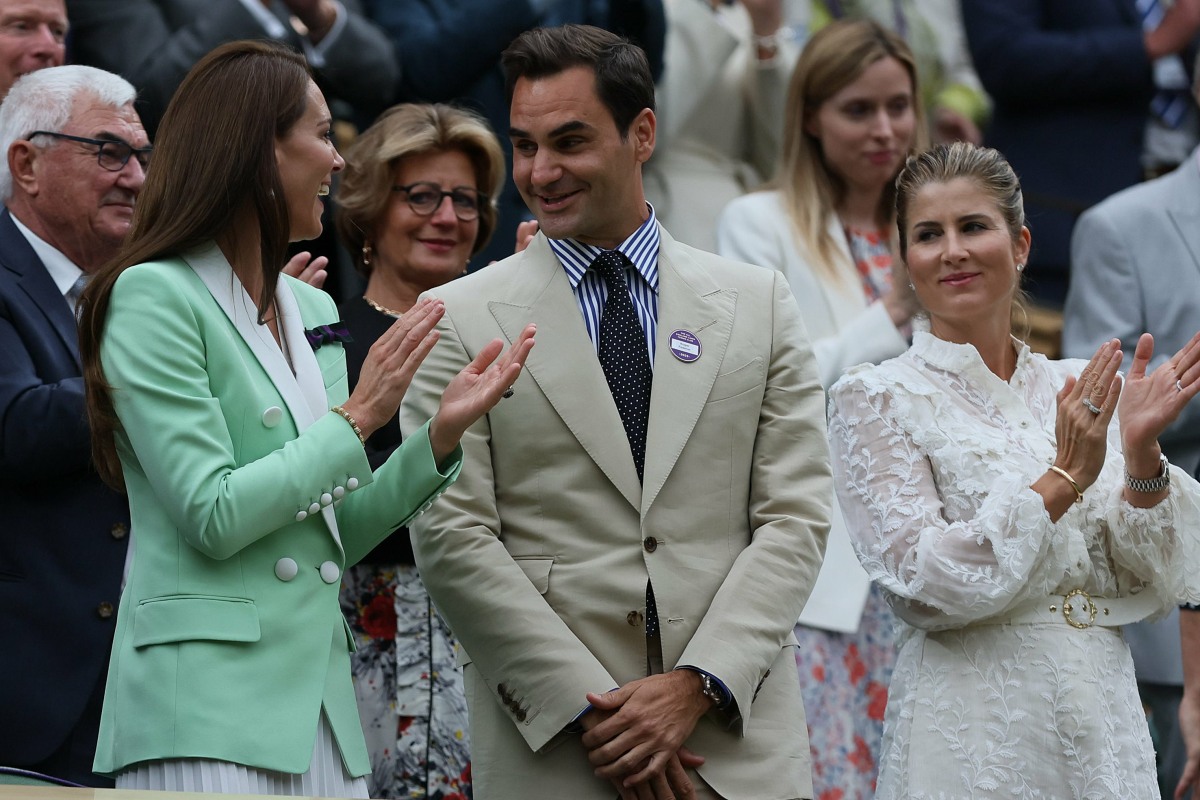 Photos courtesy of Avalon Red, Cover Images.