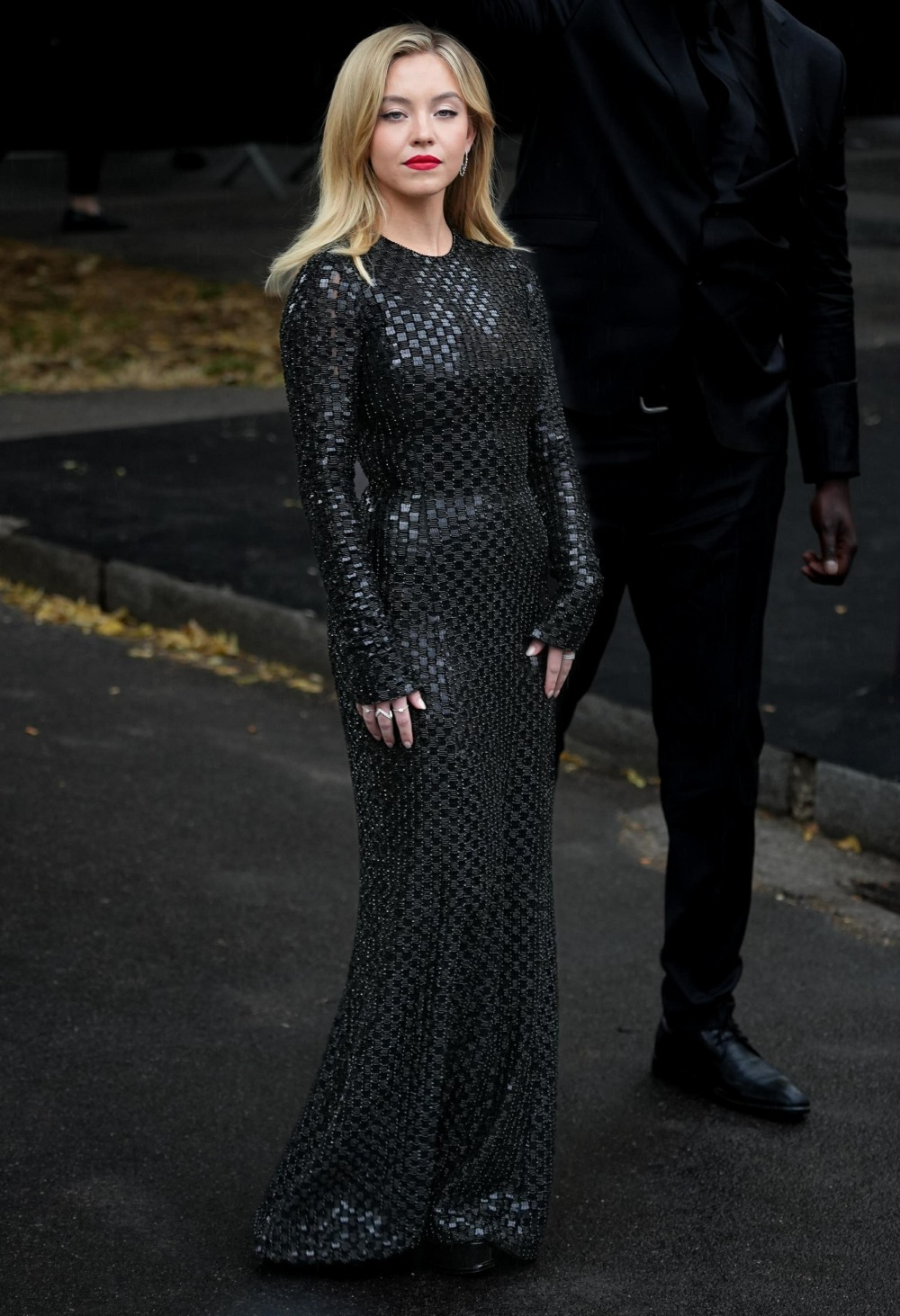 Here are some photos from Paris Fashion Week, where a surprising amount of big-name celebrities came out specifically for the Armani show. I wouldn't want to spend a rain-soaked holiday in Paris, but sure – maybe Armani paid some of these women to show up for the show.
Kate Hudson was there with her fiance Danny Fujikawa, and Kate was given a tube top and a bubble skirt. She sort of makes it work, but that ponytail is doing a lot of work to make this cute. Speaking of someone's natural beauty elevating a weird design, Nathalie Emmanuel was given the most tragic top I've ever seen. Why would you put nude/illusion netting there and why is it f–king baggy??
I think one of the biggest design fails is what Sydney Sweeney wore to the show – while the dress itself is beautiful and wearable (I can see that on like twenty different Emmy nominees), it's so utterly typical of fashion designers to make the big-chested woman cover up to this degree IN JULY. Look at what Kate Hudson and Nathalie are wearing and tell me small-boob privilege doesn't exist.
The Armani show was also a family outing for Emma Thompson and my nemesis Laura Dern, both of whom arrived with their daughters. My nemesis actually looks okay – Armani suits her lanky frame.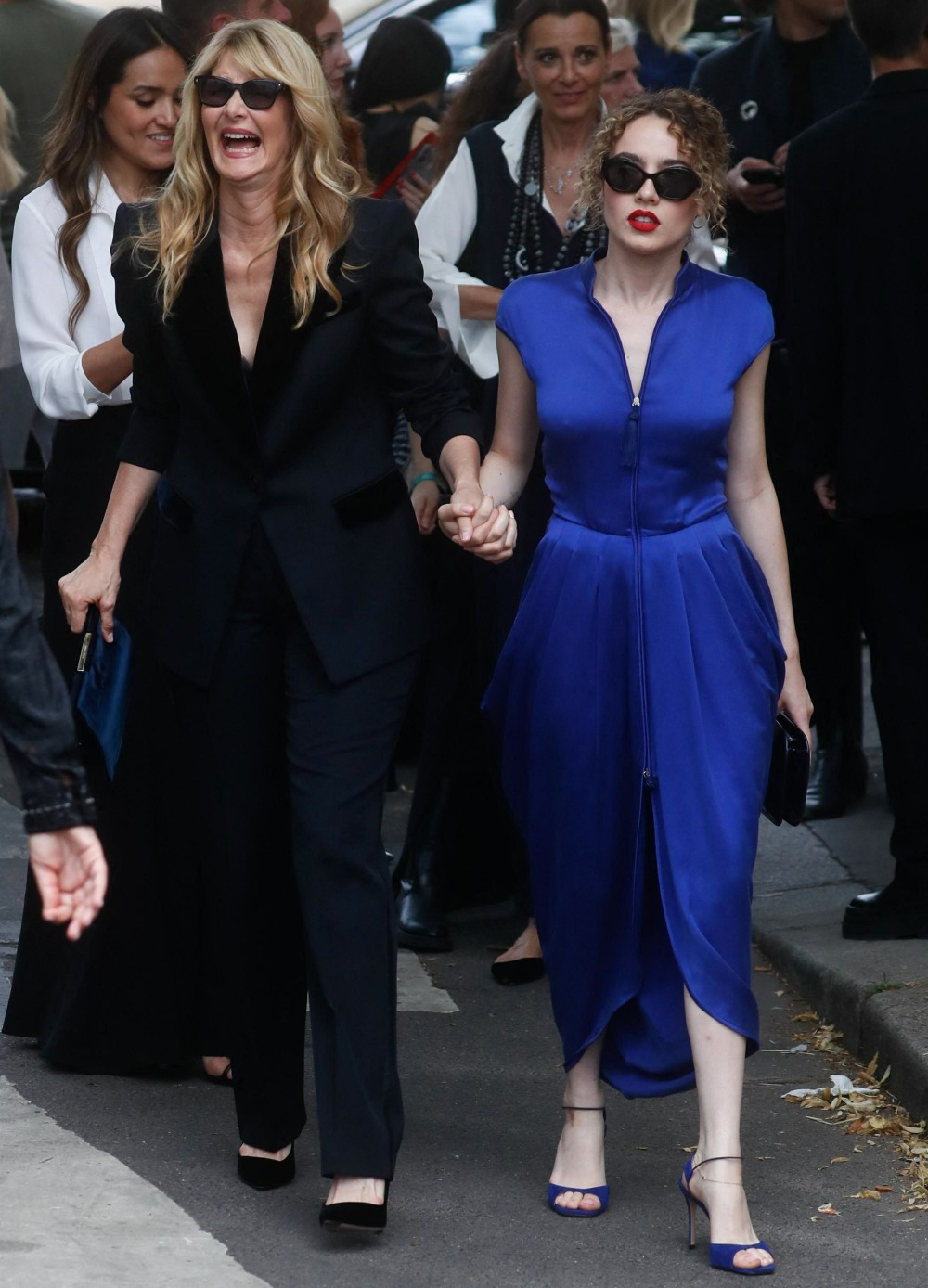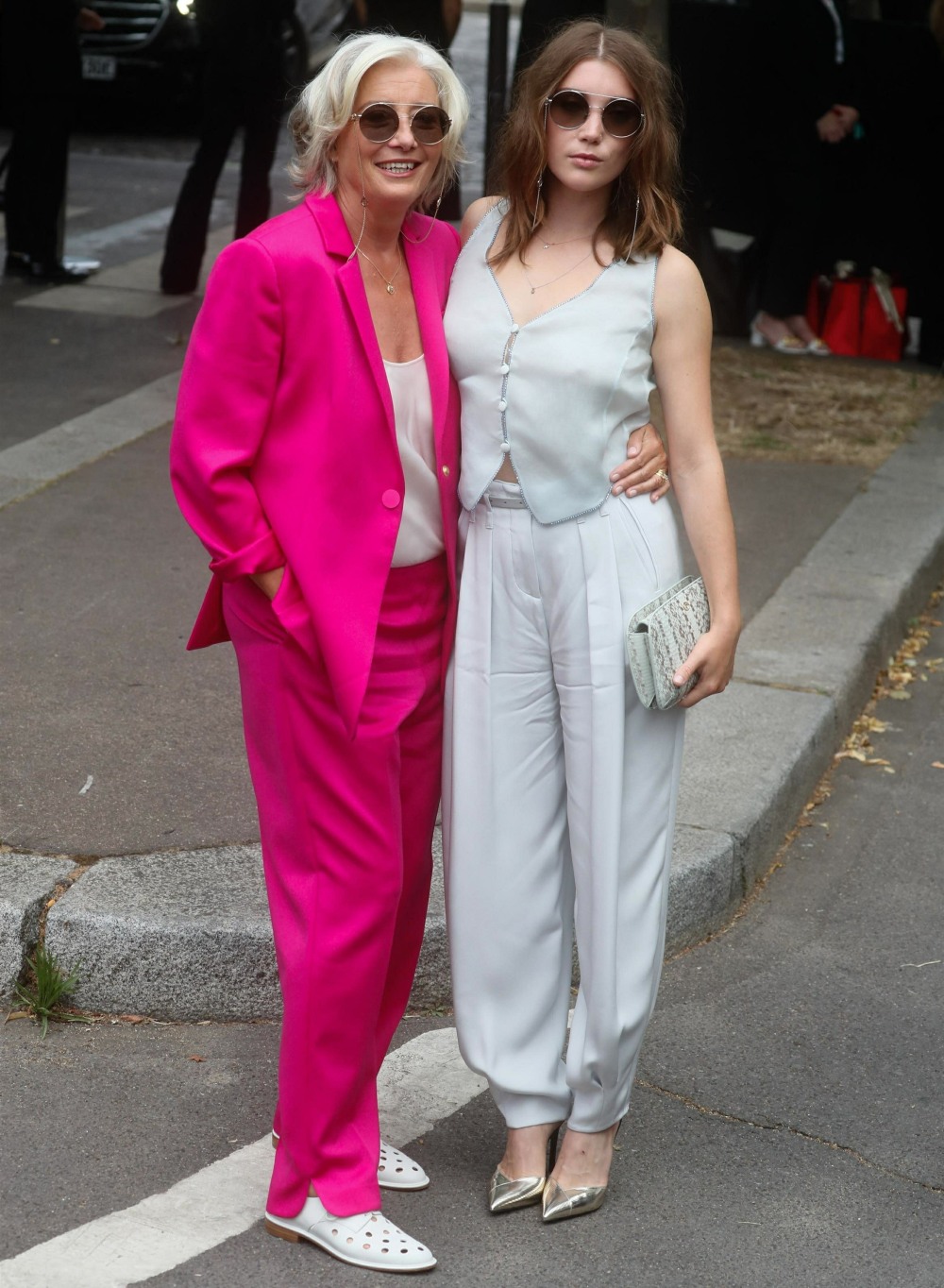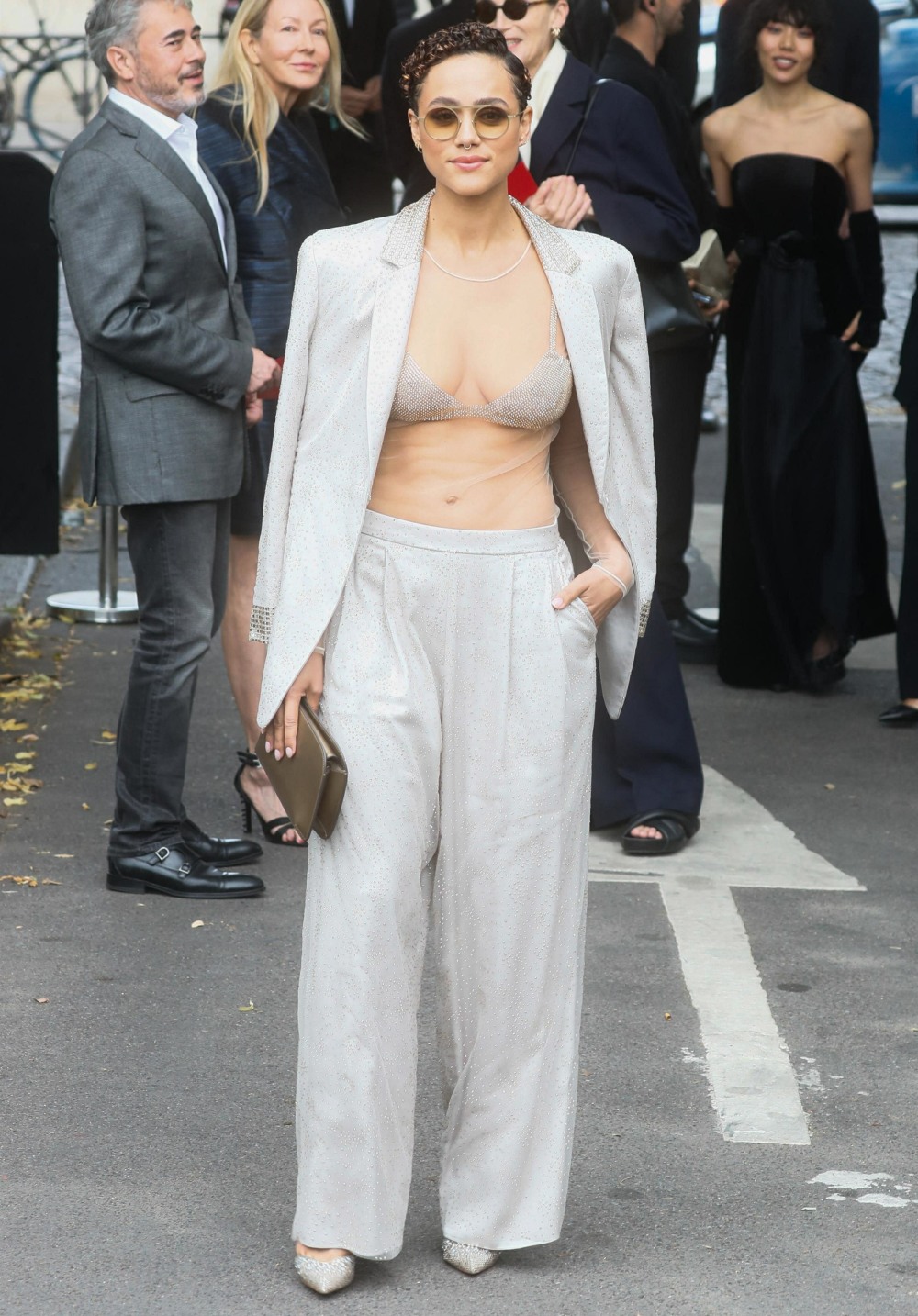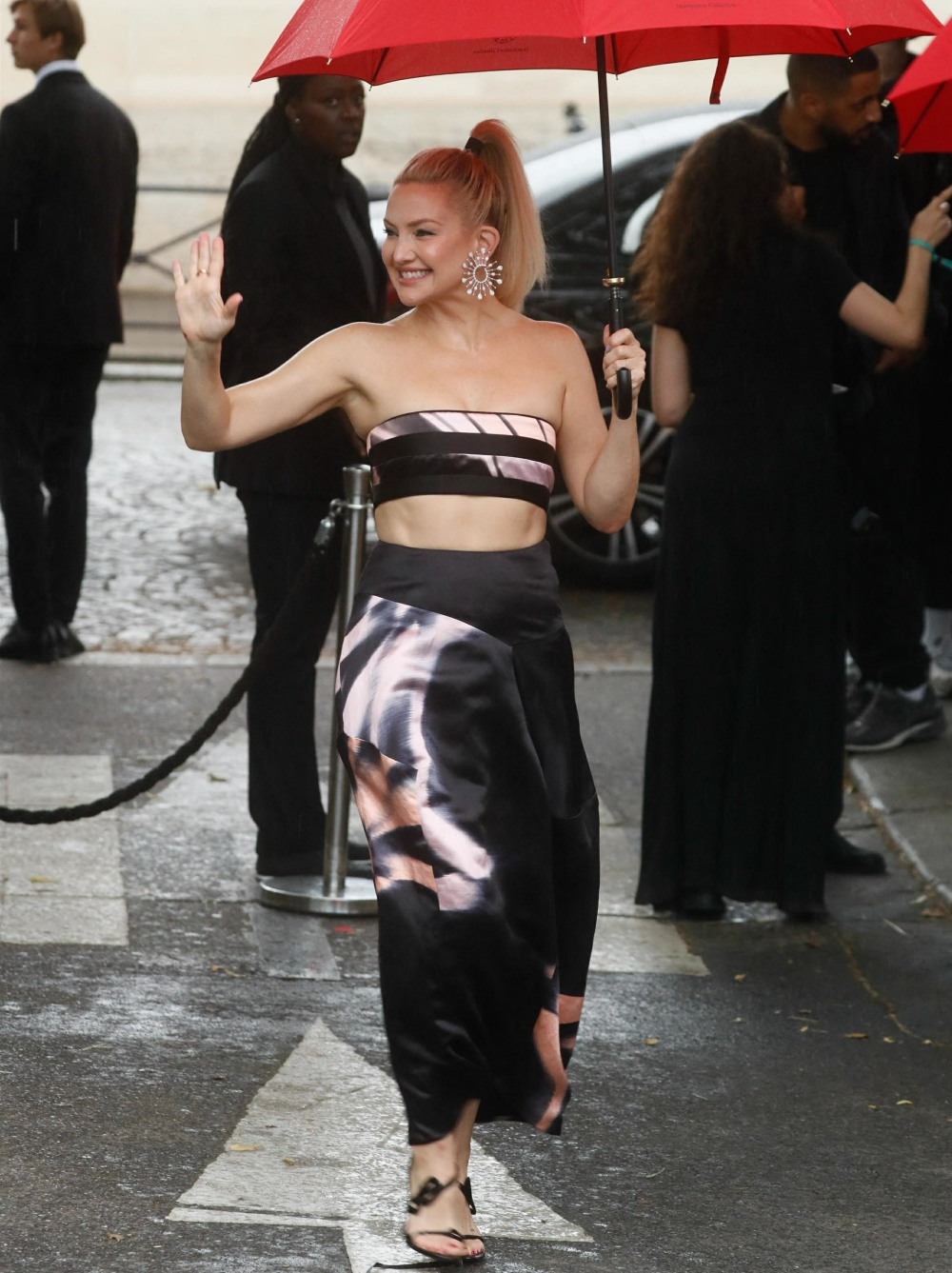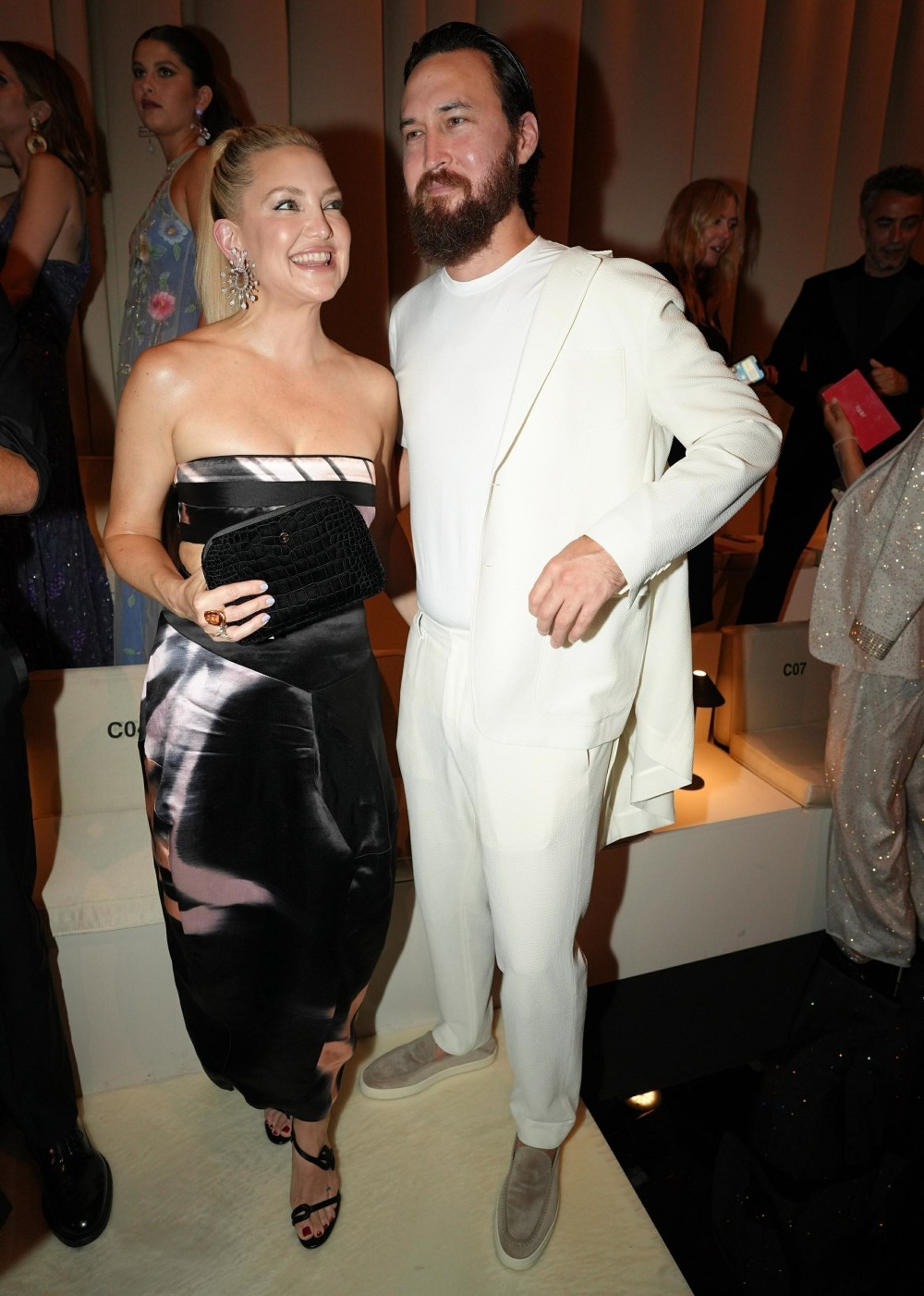 Photos courtesy of Backgrid.