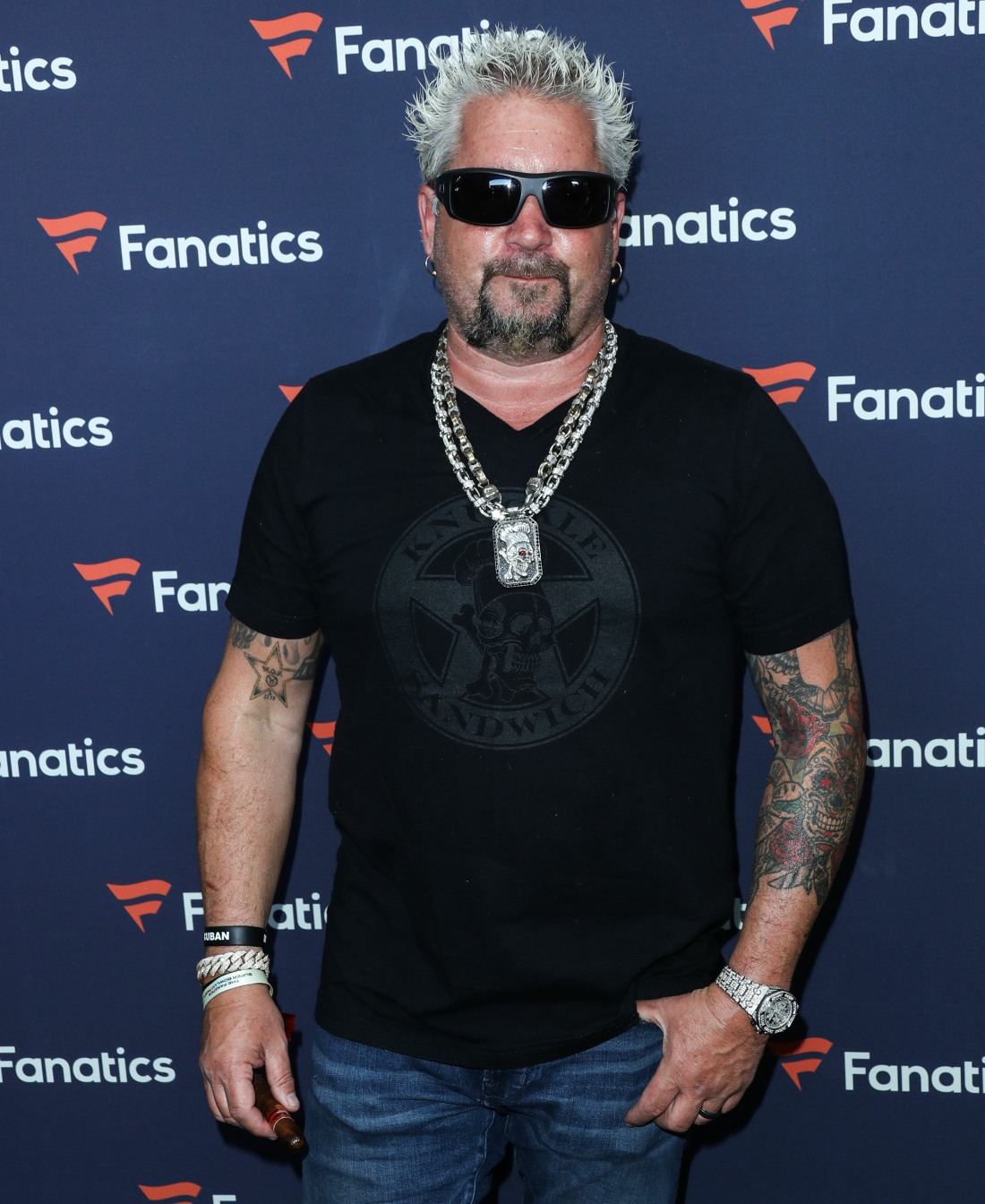 I feel like I'm hanging onto my political sanity by such a thin thread. The American media is gleefully hyping the Republican primary cage match without providing any reasonable context, so every headline reads to me like "DeSantis pursues policy of imprisoning all women, Trump responds by beheading people on stage at rally!" My point is that it definitely feels like a race to the depths of hell and after all of the absolute bullsh-t of the past seven years, you would think that normal people and everyday celebrities would be wary of being seen with a Chrisofascist rapist Nazi insurrectionist. Like, take a moment and just say "hey, I'm not going to shake hands with Donald Trump, that would look bad." Guy Fieri makes bad decisions.
Guy Fieri greeting criminal defendant Donald Trump at UFC 290 in Las Vegas. pic.twitter.com/3rdC0Rz9Uj

— Pop Crave (@PopCrave) July 9, 2023
This happened at a UFC fight over the weekend. Of course Trump was in attendance and of course he was greeted like a baby-fisted Mussolini in that crowd. Mel Gibson apparently shook hands with Trump as well. But Guy Fieri did too and people are just sad about it. Fieri went from "uncool dude who everyone made fun of" to "a mensch who supports local, independent restaurants, farm-to-table dining and restaurant workers during the pandemic." He undid all of that goodwill with this. Now I want to know where the f–k he was on January 6th.
"Cancelling Guy Fieri for shaking Trump's hand is so stupid, what's wrong with libs?"-People who boycotted beer because a transgender woman drank it.

— Summer Whitesell (@LinimentCake) July 9, 2023
Anthony Bourdain couldn't stand Guy Fieri.

Now y'all know why. pic.twitter.com/clzFUYkcJd

— Bill Madden (he/him/él) 🇺🇦 (@maddenifico) July 9, 2023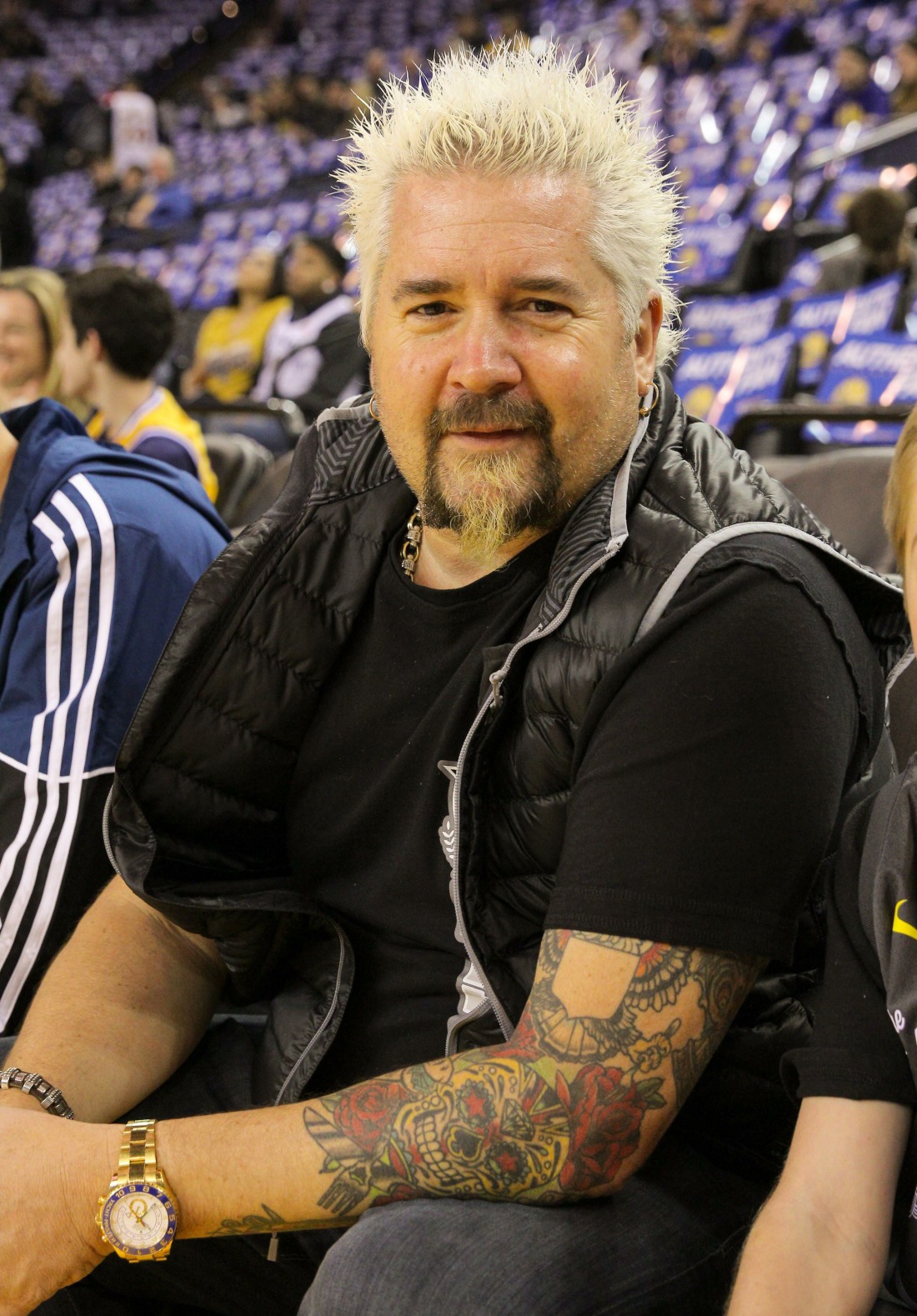 Photos courtesy of Avalon Red.

Celebrity chef Guy Fieri spotted during Lakers vs Golden State Warriors in Oakland at the Oracle Arena. Oakland, California – Friday December 22, 2017.,Image: 521010438, License: Rights-managed, Restrictions: WORLD RIGHTS – DIRECT SALES ONLY – Fee Payable Upon Reproduction – For queries contact Avalon.red – sales@photoshot.com London: +44 (0) 20 7421 6000 Los Angeles: +1 (310) 822 0419 Madrid: +34 91 533 4289, Model Release: no, Credit line: Jerry Perez, PacificCoastNews / Avalon
CULVER CITY, LOS ANGELES, CALIFORNIA, USA – FEBRUARY 12: Guy Fieri and son Hunter Fieri arrive at Michael Rubin's Fanatics Super Bowl Party 2022 held at 3Labs on February 12, 2022 in Culver City, Los Angeles, California, United States.,Image: 662028073, License: Rights-managed, Restrictions: , Model Release: no, Pictured: Guy Fieri, Hunter Fieri, Credit line: Xavier Collin / Image Press Agency / Avalon
CULVER CITY, LOS ANGELES, CALIFORNIA, USA – FEBRUARY 12: American restaurateur Guy Fieri arrives at Michael Rubin's Fanatics Super Bowl Party 2022 held at 3Labs on February 12, 2022 in Culver City, Los Angeles, California, United States.,Image: 662028145, License: Rights-managed, Restrictions: , Model Release: no, Pictured: Guy Fieri, Credit line: Xavier Collin / Image Press Agency / Avalon