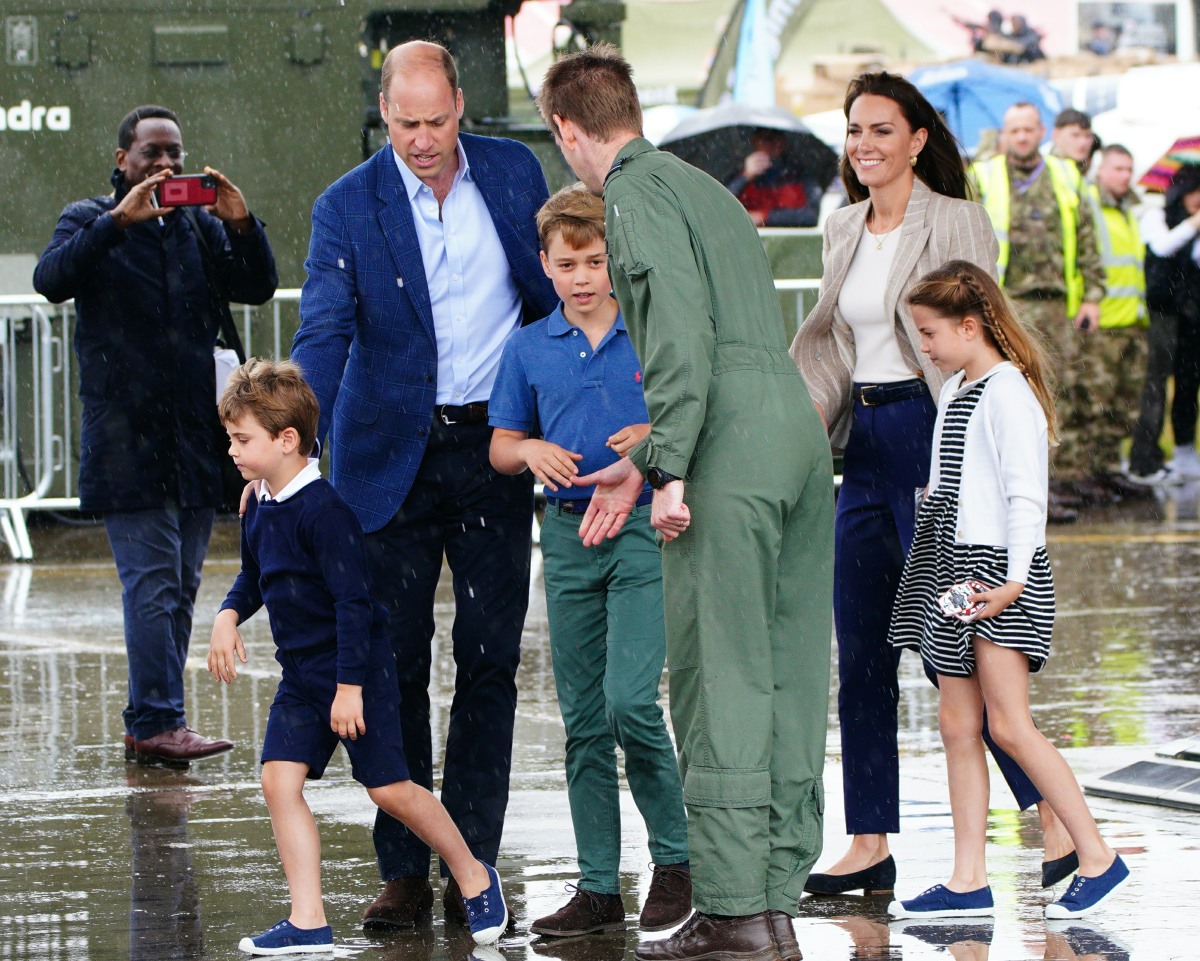 It continues to be one of the most infuriating things to realize that the Princess of Wales spent years pushing out the Kents from their patronage at Wimbledon, then once she secured the patronage for herself, she just stopped going. The Wimbledon men's semifinals are happening right now… and Kate isn't there. She's only gone to one day of Wimbledon, and that was because Roger Federer was there. Instead, Kate headed out for a family outing with her husband.
William, Kate and their three kids went to a military air show – the Royal International Air Tattoo. Get it, because William fancies himself a pilot? Big planes go vroom-vroom. While Louis and George looked into it, Kate was kind of dead-eyed and I get the feeling that none of this was her idea. Kate wore an ugly blazer from Blaze Milano, plus normal trousers and flats. I'm shocked that she didn't dust off her jeggings for this!! This trip was unannounced and I'm not even sure how many photographers even knew about it? Interesting that they would do this during Wimbledon too.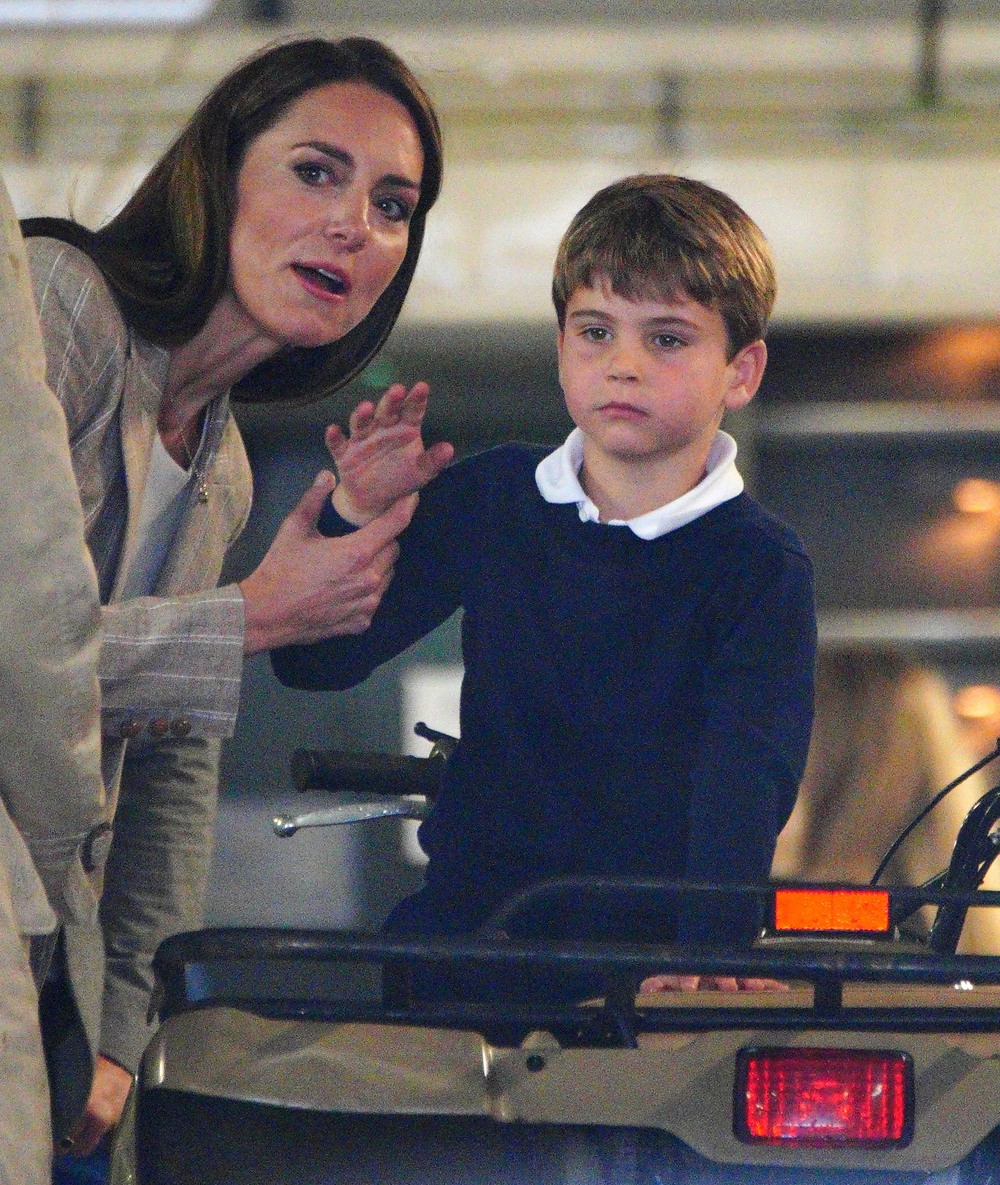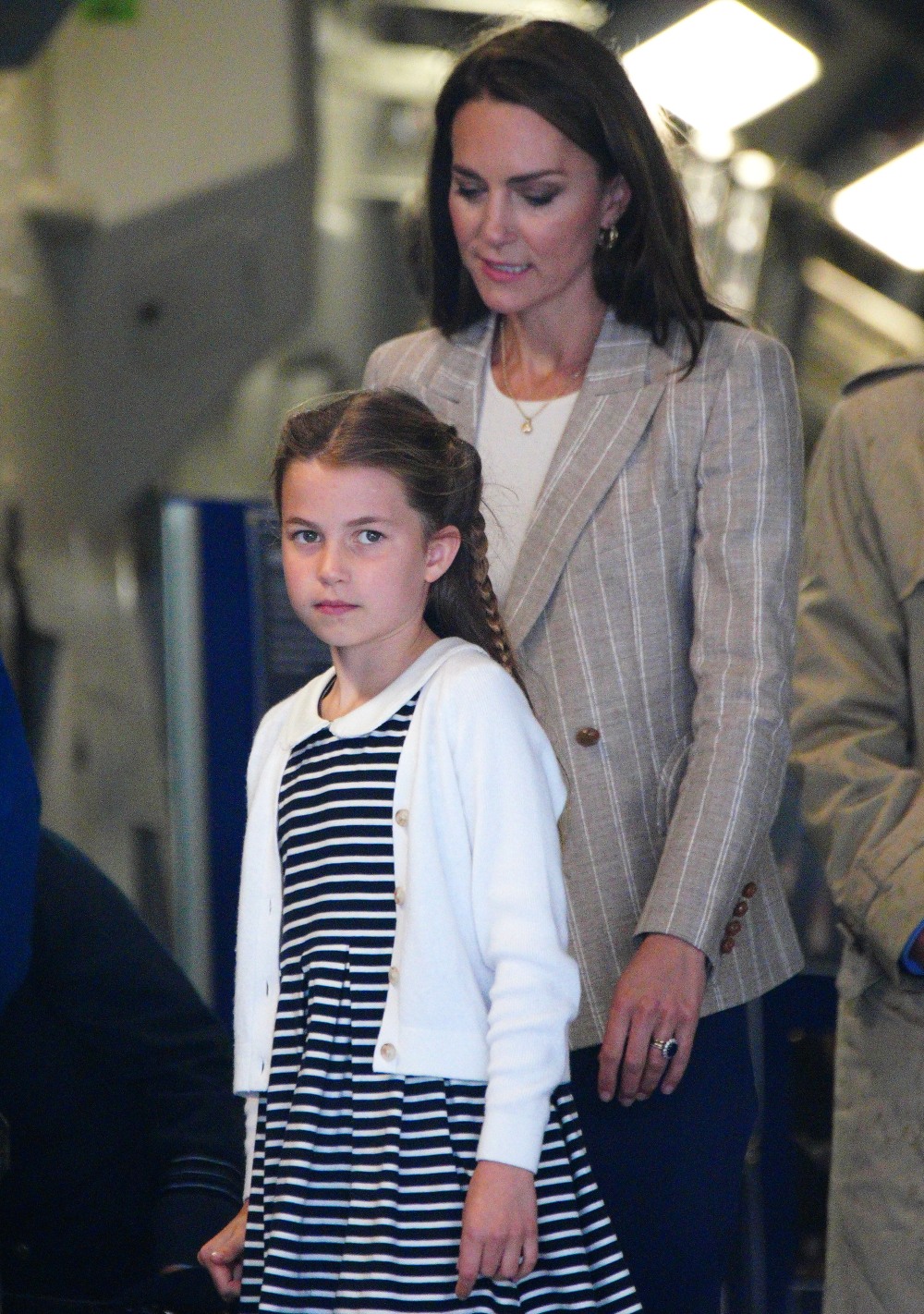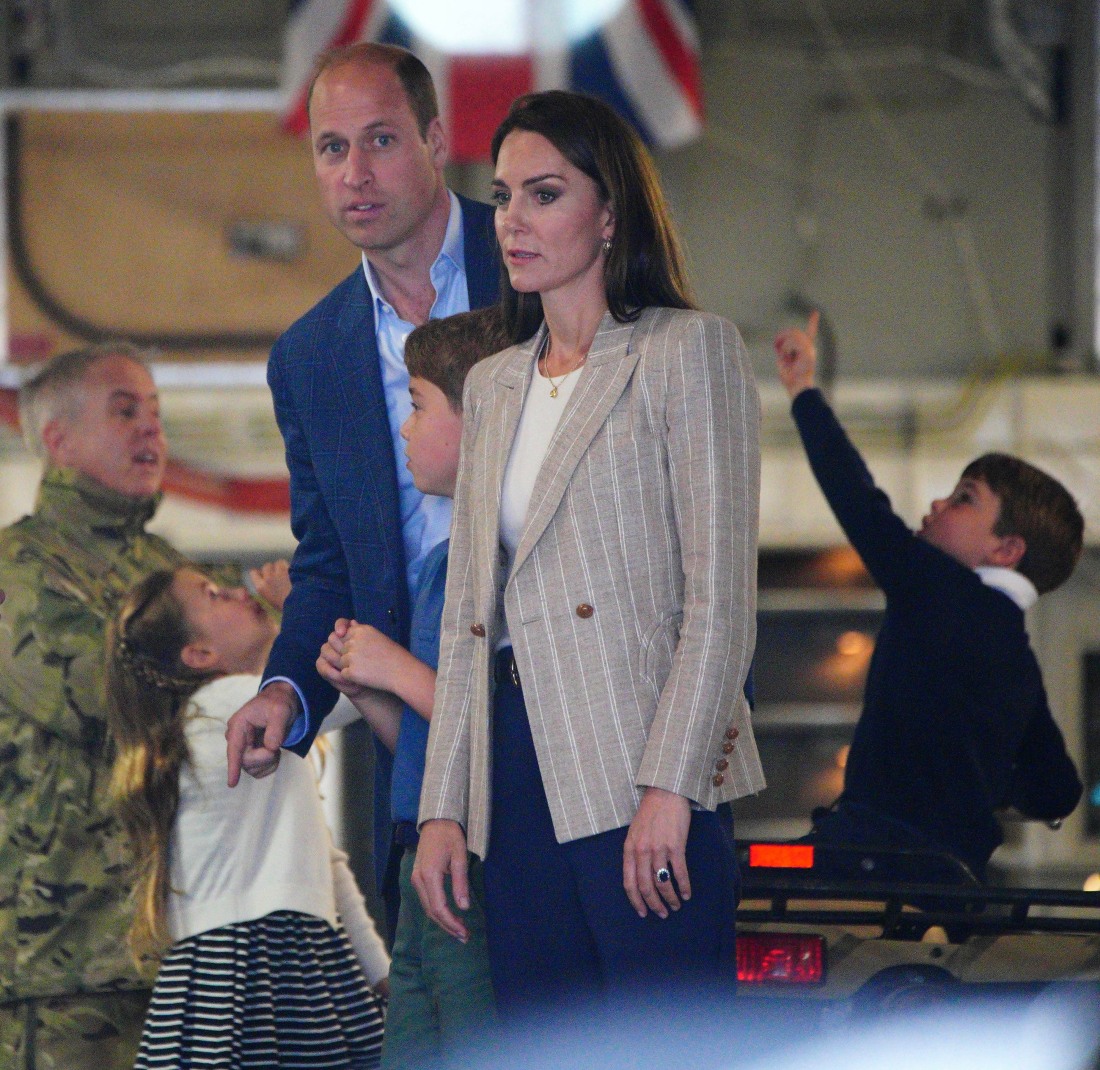 Photos courtesy of Cover Images.