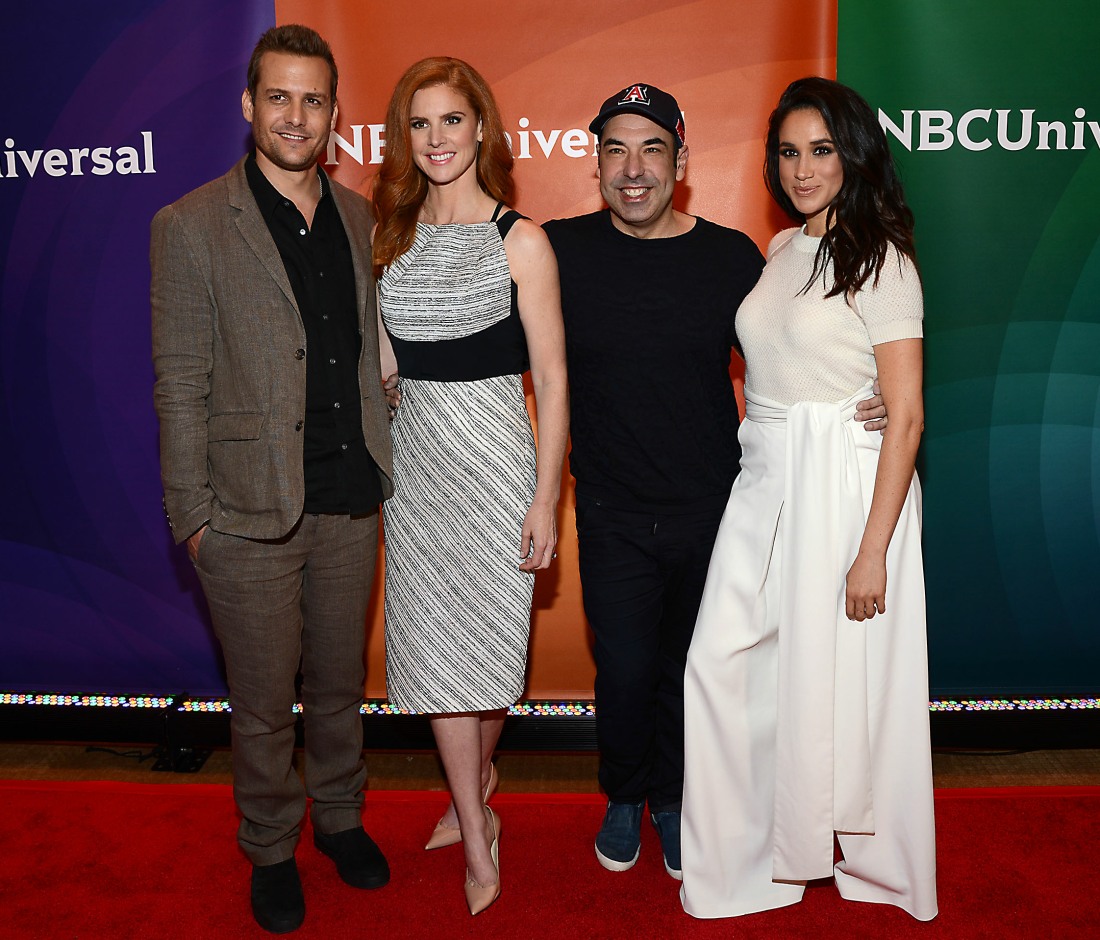 As we've discussed, the Duchess of Sussex's old TV show is back in the headlines and a massive hit on streaming. Suits, the nine-season drama which originally aired on cable network USA, has accumulated billions of views on Peacock and Netflix. Every single day, there's someone on Twitter talking about how Suits is a great show and Meghan Markle is fantastic on it. There's simply been a huge revival this year in the show and in Meghan's acting career. Instead of framing the story as a huge positive for Meghan and this popular show, you should see the pissy, angry way the British media is writing about it. Take, for example, this Telegraph headline: "Americans are bored of Meghan Markle – so why are they binge-watching Suits? The Duchess of Sussex finally has a huge Netflix hit, thanks to the vacuous legal drama she left behind. What's the appeal?" These freaks think that if they scream "Americans hate Meghan" into a mirror 20 times, their wish becomes real. Literally tens of millions of people are discovering or rediscovering a pleasant legal drama and supporting Meghan. Some highlights from this BITTER Telegraph piece:
Meghan Markle is riding high in the ratings – and for once, it has nothing to do with Prince Harry, Oprah Winfrey or her stormy relationship with the Windsors. The Duchess of Sussex occupies four of the top 10 places on Netflix USA's "most watched" charts thanks to her old legal drama Suits, in which she plays spiky paralegal Rachel Zane.

It's quite the turnaround, given the recent narrative around America going off the Sussexes. Their Hollywood friendship group is reportedly dwindling; not too long ago Meghan and Harry were mocked by South Park, in which they were shown holding signs demanding "stop looking at us". They were also on the receiving end of several cruel jokes in Chris Rock's recent Netflix comedy special, in which he suggested that Meghan's strife with Harry's family was nothing more or less than a retelling of the timeless story of in-laws not getting on.

But nobody is joking about the remarkable performance of Suits. It has broken records since arriving on US Netflix on June 23 (in the UK, it's come and gone from the streamer and has always had a loyal following) and, according to Nielsen, was watched for 3.14 billion minutes in the week of June 26-July 2. No matter how much the reruns cost Netflix, Suits is inarguably better value than the $100 million the streamer reportedly threw at the Sussexes for a couple of documentaries.

There is even talk of Suits returning following its cancellation in 2019, although the producers acknowledge that Markle is unlikely to be part of any potential reunion.

It's the Friends phenomenon all over again….Suits is different in that, unlike the peerless Friends, it is definitely no classic. But that's possibly part of the charm. The show is slick and silly, while the acting is stiffer than the upper lip which Harry flexed in that interview with Oprah.

The appeal of Suits is partly down to Meghan – an unknown when initially cast in Suits and now one of the world's most recognisable celebrities. She has a key part as Rachel, a deadpan striver making her way in the hyper-macho world of Manhattan law. True, nobody could mistake Markle as the second coming of Meryl Streep. But she brings a spiky energy to the likeable Rachel. Hard-working uncompromising, you can see why she was a fan favourite even before the Sussex factor. Still, the true magic of Suits lies in the bromantic energy between its lead characters, Mike Ross and Harvey Dent. They are the Mick and Keith of silly New York legal dramas, and their crackling chemistry has Suits fans bingeing until their eyeballs pop.
"Vacuous legal drama" in the headline, and then this person spends most of the piece praising the male performances. Typical. Like, I've never thought that Suits was some ground-breaking drama, but there's absolutely an enormous appetite for a flashy and fun escapism. This person was just trying to act like Meghan isn't the reason why Suits is the surprise hit of the summer. They have to denigrate every single thing she does or ever did, like they weren't blessed to have someone beautiful, talented, hard-working and accomplished join that fakakta family. They fumbled the bag and instead of acknowledging it, their cope is to seethingly obsess about her.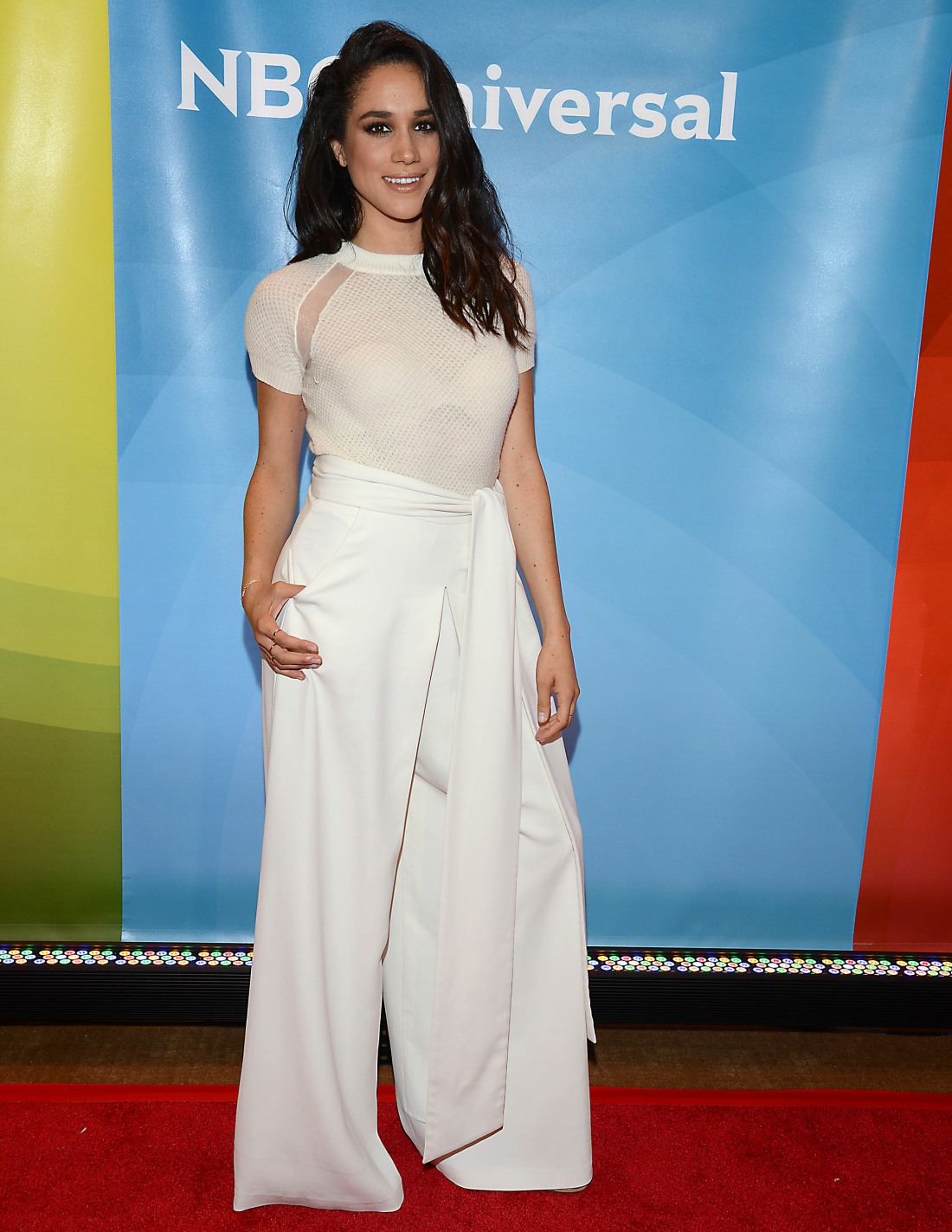 Photos courtesy of Avalon Red, 'Suits'/Instagram.